Slow Cooker Ground Beef Keto Recipes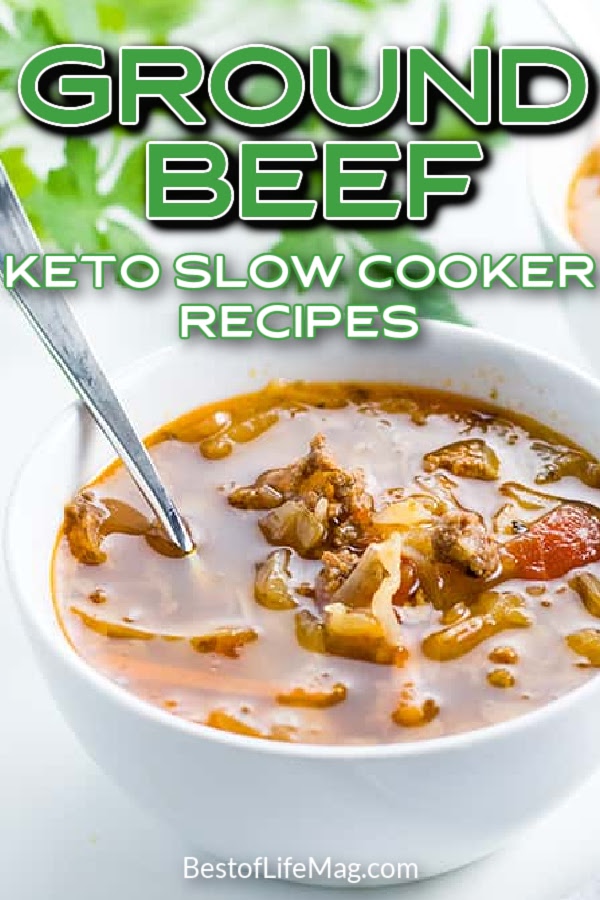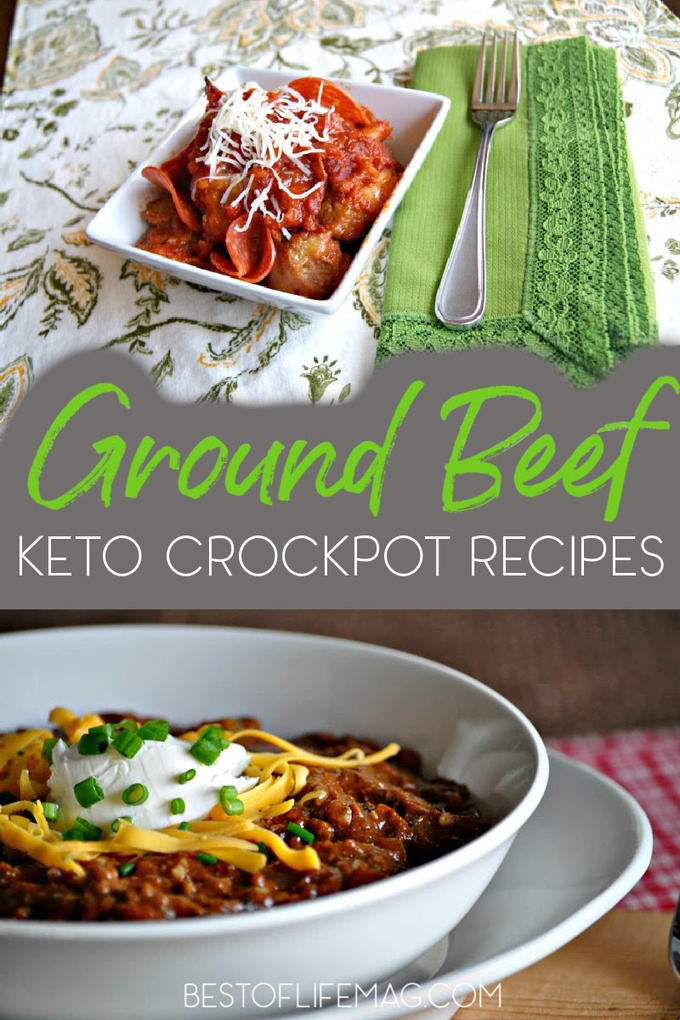 The convenience of the time saving slow cooker really gained popularity in the 1970's when women began working more and more outside the home. Slow cooker recipes have become a really easy way to get a hot and most of the time healthy meal on the table. Slow cooker ground beef keto recipes are perfect examples of that.
The tastiest slow cooker ground beef keto recipes for your slow cooker will make things even more convenient for you! More recently the slow cooker has become a great way to make a hearty and healthy meal all while still taking care of the seemingly endless business that takes up our lives.
The slow cooker, by way of its slow cook time, gives time for food to develop flavor and for proteins to tenderize and simmer in their own juices. This is fantastic for a keto dieter! If you are on a keto diet, you can benefit from the convenience and the ease of using a slow cooker to prep your meals.
Not only can you simply fix it and forget it in the morning, but you can come home to a great-tasting keto meal with leftovers. That counts as meal prep doesn't it?
Keto Diet Restrictions
As you are well aware, a keto diet is restrictive. Coming up with new recipes is not an easy task. Ground beef is an easy protein. It's quick to cook and easy on the budget. It can also be really flavorful when cooked slowly with the right ingredients.
Caveman Chili | Caveman Keto
Slow Cooker Low Carb Mexican Lasagna | Kalyn's Kitchen
Beef Cabbage Soup | Wholesome Yum
Slow Cooker Hamburger Stew | Fit Slow Cooker Queen
Crock Pot Low Carb Taco Soup | Beyer Beware
Slow Cooker Ground Beef Recipes
With these slow cooker ground beef recipes, you just throw in your ground beef with the rest of the low carb, high-fat content ingredients and you will be coming home every night to a slow cooker keto meal that everyone in your home will love.
Low Carb Pizza Casserole | Glue Sticks and Gumdrops
Slow Cooker Bacon Cheeseburger Pie | All Day I Dream About Food
Enjoying The Recipes
There are many different types of keto recipes you can enjoy. But the results are in the details. For example, you still should be working out regularly to get results. But you also want to enjoy these keto slow cooker ground beef recipes in a timely manner.
You don't have to follow a difficult schedule, but eating 7 ground beef meals in a day won't get results.
Crock Pot Unstuffed Cabbage Roll Soup | Sugar Free Mom
Slow Cooker Kickin Chili | Peace Love and Low Carb
Self Saucing Meatballs in the Slow Cooker | Ditch the Carbs
End of the Line
Results are possible with the keto diet. In fact, so many people have lost the weight they wanted to lose with the help of a keto diet. These recipes will make it even easier for you to lose the weight without struggling to find something to eat.
Meatball Pizza Bake | 3 Little Green Woods
Low Carb Sweet and Sour Meatballs | How to This and That
Low Carb Slow Cooker Italian Meatloaf | Slow Cooker From Scratch
Slow Cooker Swedish Meatballs: Paleo Whole30 | Whole Kitchen Sink
Crock Pot Stuffed Peppers Low Carb | Recipes That Crock
More Slow Cooker Recipes
Crockpot Keto Side Dishes | Slow Cooker Low Carb Side Dishes | Low carb diets require us to stay under a set amount of carbs per day. That includes side dishes.
Ketogenic Crockpot Bacon and Chicken Recipe | Low Carb Chicken and Bacon | Bacon makes everything better and it shows in those keto bacon and chicken recipe.
Keto Ground Beef Crockpot Recipes | Low Carb Crockpot Beef Recipes | Ground beef is an easy meat to work with and it fits perfectly in a low carb diet.
Low Carb Keto Crockpot Recipes for Lunch | Eating low carb doesn't mean taking breaks during the day. You will need to eat low carb for breakfast, dinner and lunch.
Shredded Chicken Tacos Crockpot Recipe (Dairy Free & Ketogenic) | Shredded chicken fits perfectly in tacos. This recipe makes eating tacos even easier with flavorful meat.