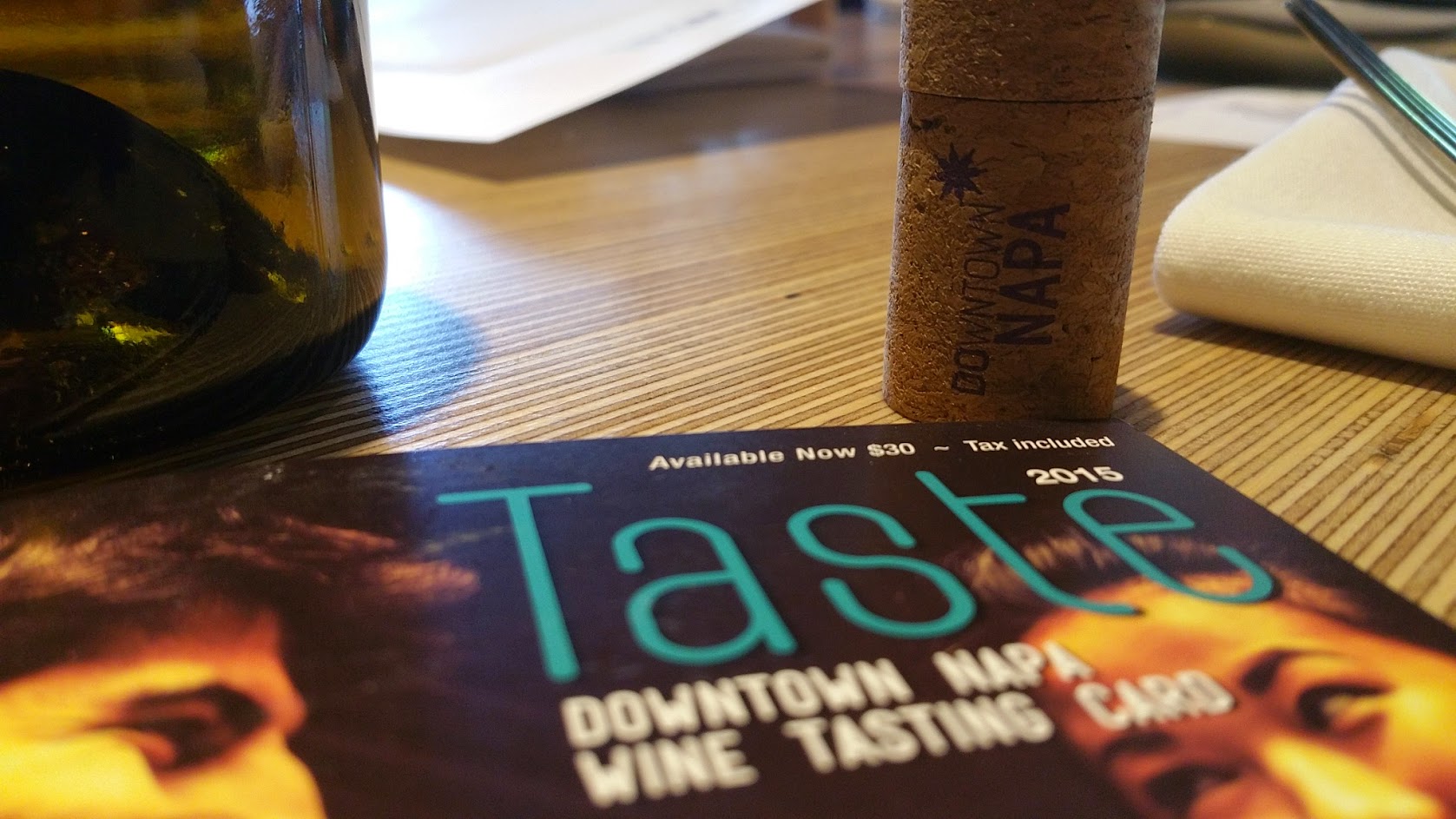 This site contains affiliate links. Please read our Policies for information.
For as much as my husband and I love wine, it's hard to believe we haven't been to Napa in over fifteen years.  Downtown Napa
recently welcomed me to the area to share my experiences with you and it really felt like my first time to Napa – after all I was almost a baby the last time I was there.
Throughout the trip I learned a few key tips for your first trip to Napa which I am excited to share with you.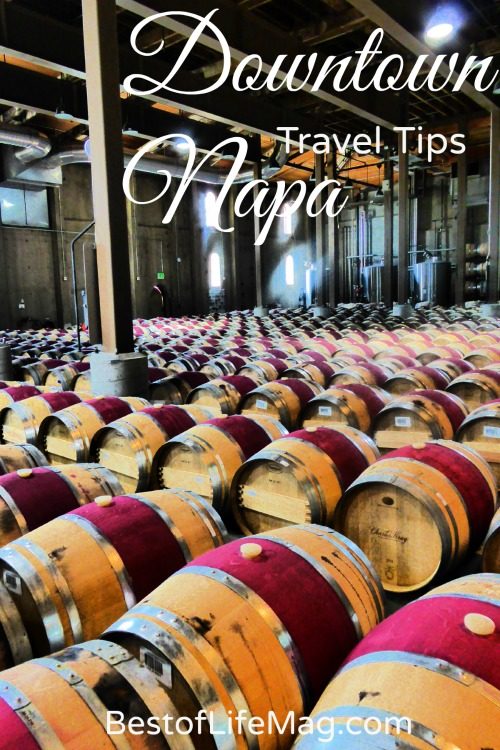 Choose the Right Hotel for You
You are in Napa after all so make sure you do Napa right. Stay at a hotel that fits your style and allows you to take in the sites and sounds you enjoy most.
The great thing about Downtown Napa is you can walk just about everywhere from the hotels. I stayed at the lovely Napa River Inn and walked to the Oxbow Market, night life on the opposite side of town and walked everywhere in fifteen minutes or less. If you prefer to stay in the heart of Downtown, Andaz Napa was recently renovated and offers beautiful rooms with a 'Napaesque' location.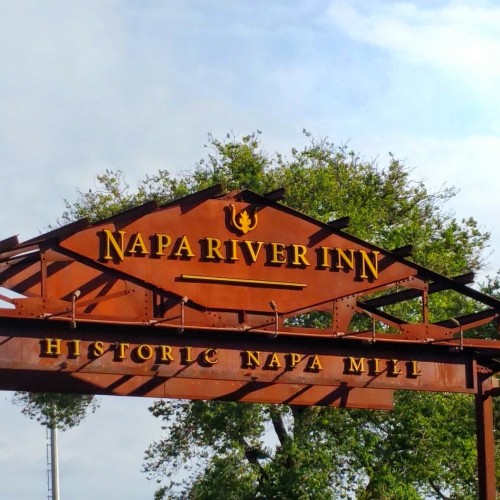 Parking is a minimal fee, if not free, at hotels making it easy to park and never use your car during your stay. If you want to avoid the stress of traffic, share an Uber ride to and from Downtown Napa. Walking Downtown Napa for three days was such a lovely break from the hustle and bustle of Orange County.
Airport Options
When I told others I was traveling to Napa many wondered which airport I was flying into.  With San Francisco International Airport and Oakland Airport being almost equidistant to Napa, your airport largely comes down to personal choice.  Both are about an hour and 20 minute drive from Napa; I personally prefer flying into SFO because it's a direct flight from Orange County and reduces travel time.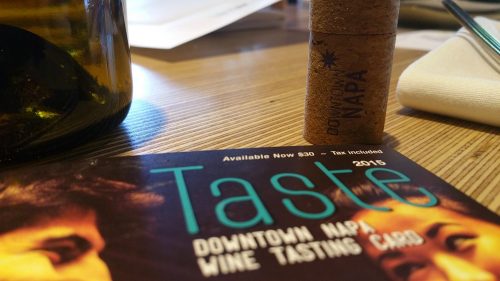 Taste Downtown Napa
For $30 you can purchase the Taste Downtown Napa wine tasting card which allows you to visit twelve tasting rooms and try hundreds of unique and rather hard to find wines for just 10 cents! With how easy it is to walk around Downtown Napa, this is not only a great deal but a beautiful and safe way to taste wine to your heart's content.
The twelve tasting rooms are all within walking distance to each other and you pay a dime at each tasting room; if you need help doing the math, the evening will cost you $1.20, in addition to the $30.00 for the card.  Cardholders can also receive special discounts and specials so be sure to ask about them at each tasting room.
And when you get hungry, simply choose one of the amazing sixty-five restaurants in Downtown Napa for a meal.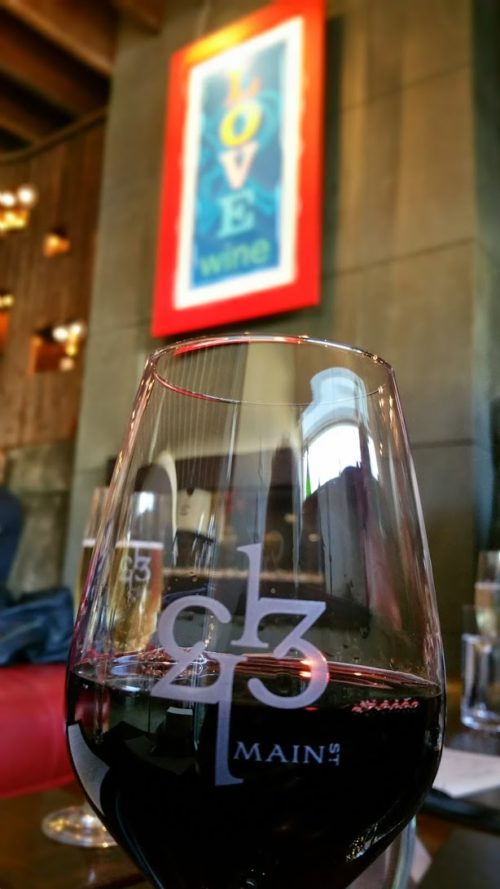 Let the People of Napa Tell their Story
Just as every wine maker has a story, the people of Napa have a story.  As you take in Downtown Napa, mingle.  Let the people of Napa tell their story.
Talking with the restaurant owners and chefs at Atlas Social, TORC, and Eight Noodle revealed passion and patronage to a city and the people of Napa that helped me feel connected. Like I was part of the community – part of the Napa family.
Wherever you go, let them welcome you and share stories over good eats and fantastic wines.