3 Ways to Introduce Elf on the Shelf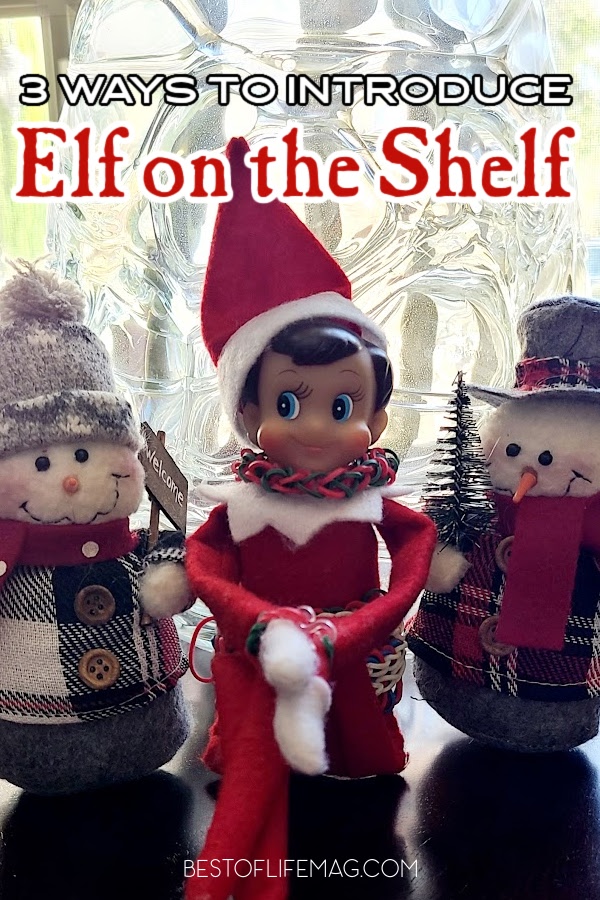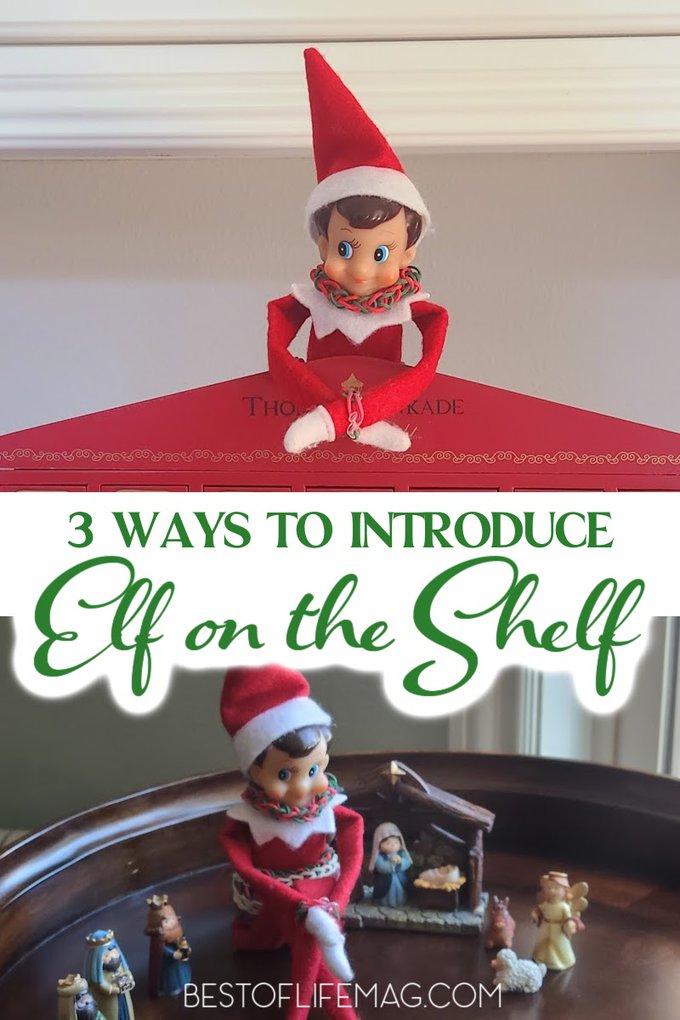 Our friendly little Elf on the Shelf, Marco, made his first appearance of the holiday season this morning. Believe it or not, Marco has been with us for SEVEN years and so many times I have been asked, "How do I introduce Elf on the Shelf to our kids?"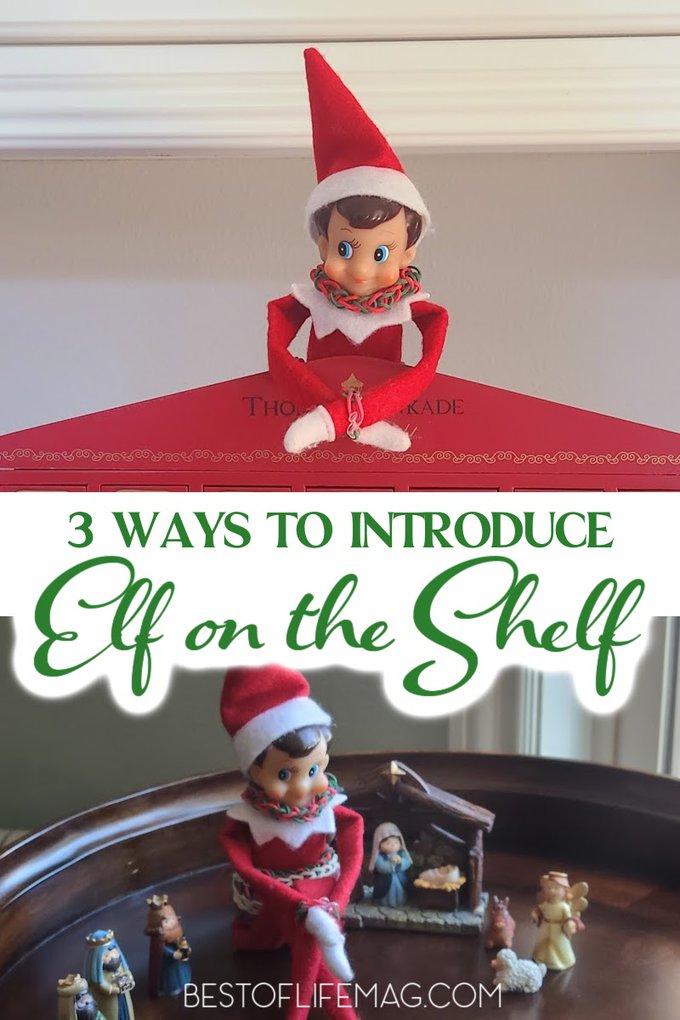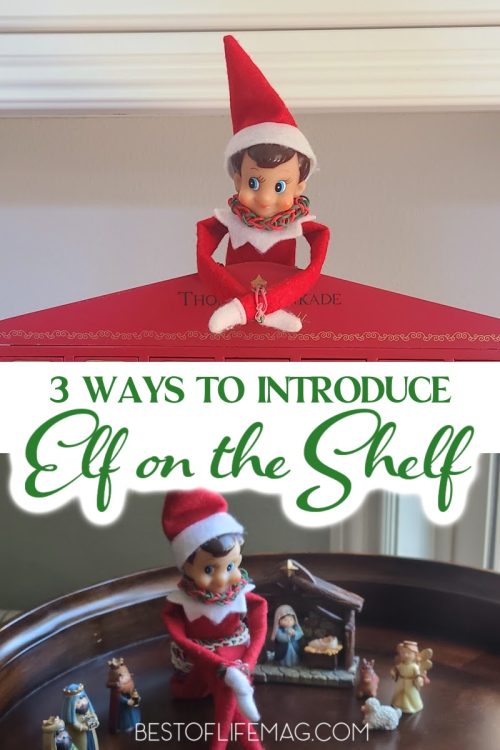 There is no right or wrong time to introduce Elf on the Shelf to your family. Use these ways to introduce Elf on the Shelf to help! First impressions are everything. Your children and your elf must get along and that means a good introduction.
There are many things that go into the meeting but there are no rules. Instead, you have the creative freedom to customize your ways to introduce Elf on the Shelf. There are no rules but there are a few things you may want to consider. Just to make sure you dot your I's and cross your T's.
3 Ways to Introduce Elf on the Shelf
You want to make sure your strategy for introducing this special new friend fits with their age level…and ability to test you or your Elf. When your Elf arrives these Elf on the Shelf names will come in handy! Be sure to PRINT our FREE PRINTABLE Elf on the Shelf Introduction letter!
Locations your Elf on the Shelf has to Hide in and Stay Entertained
Your elf will need a lot of fun spaces to hide in and fun things to do around the house so make sure you let him have the fun he needs to make each year memorable for your children and family. Elf on the Shelf needs to move each night but these ideas will help if your Elf on the Shelf didn't move.
Your Elf Needs to go to the North Pole each Night
Elf needs to find a new place each morning so be sure you talk to your elf so they don't forget to come back each morning. Now you have considered the most important things. That means it is time to get to the introductions. With these three ways to introduce Elf on the Shelf to your children and family, you can find a way that is meaningful for your family.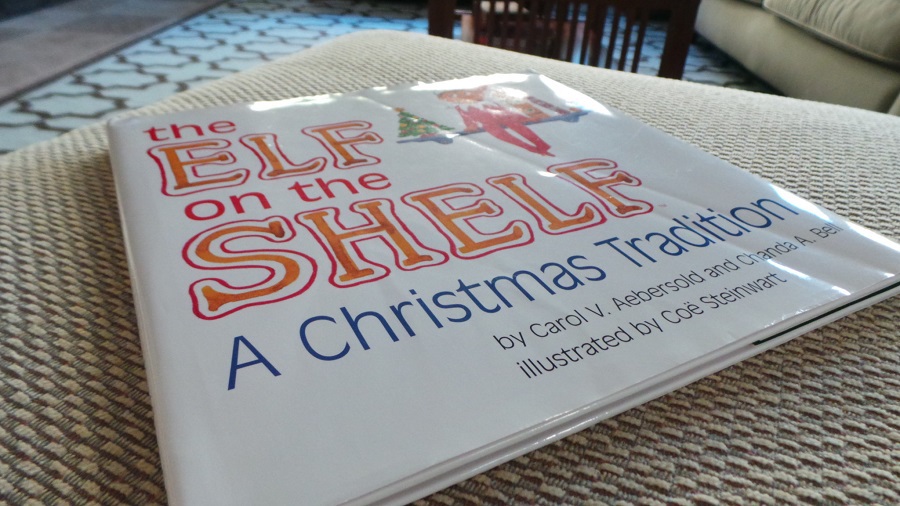 The Random Appearance
No need to overthink this one – just have your elf make an appearance randomly one morning. Wait to see which child finds him first and then remember to take photos of the looks on their faces when they watch your elf.
The expressions are priceless and honestly, life with your elf will be some of the happiest memories you have during the holidays. After your elf makes their appearance, just keep it simple and talk with your kids about what they know about elves.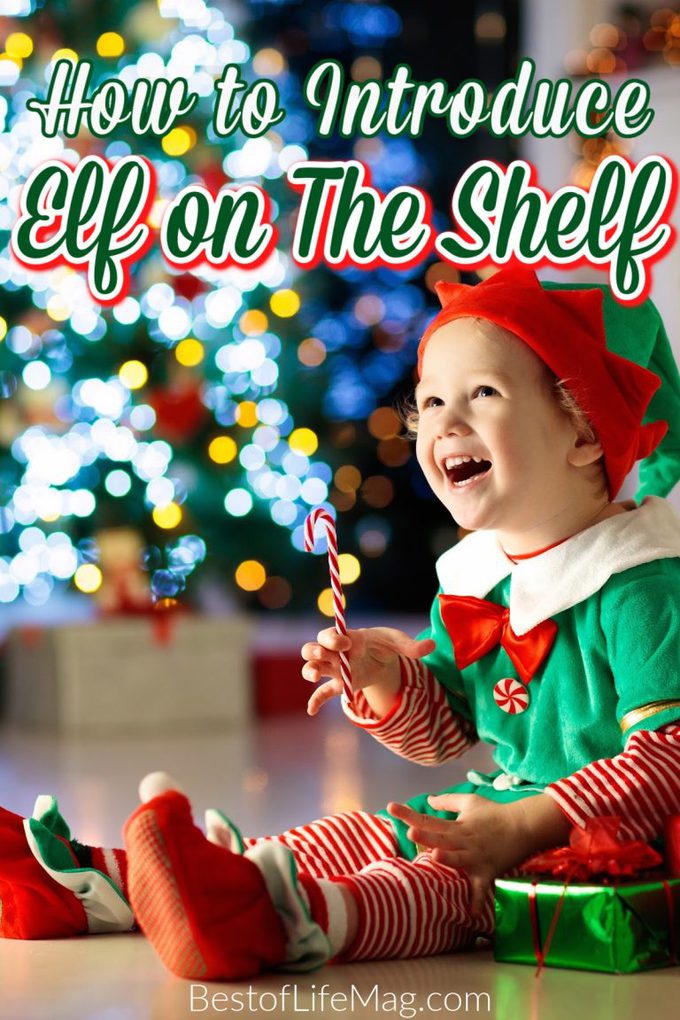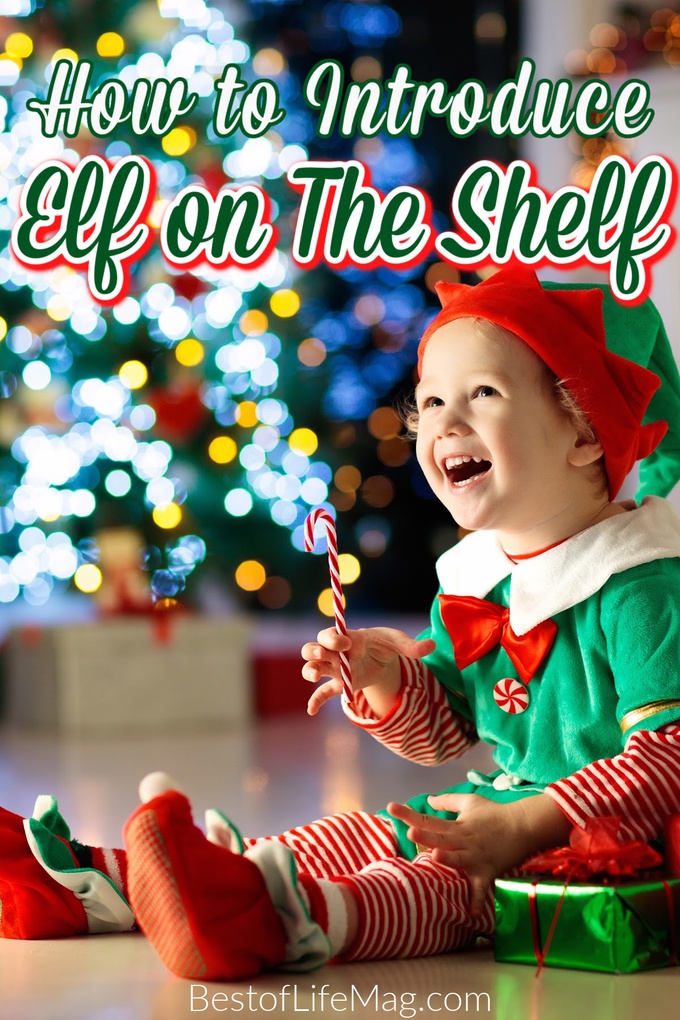 They make presents at The North Pole with Santa. They are Santa's helper. "Well then, this elf must be here to keep an eye on us." After which you can go get your "Elf on the Shelf" book and read it with your children. This book will answer all of their questions and help everyone understand how life with an elf goes.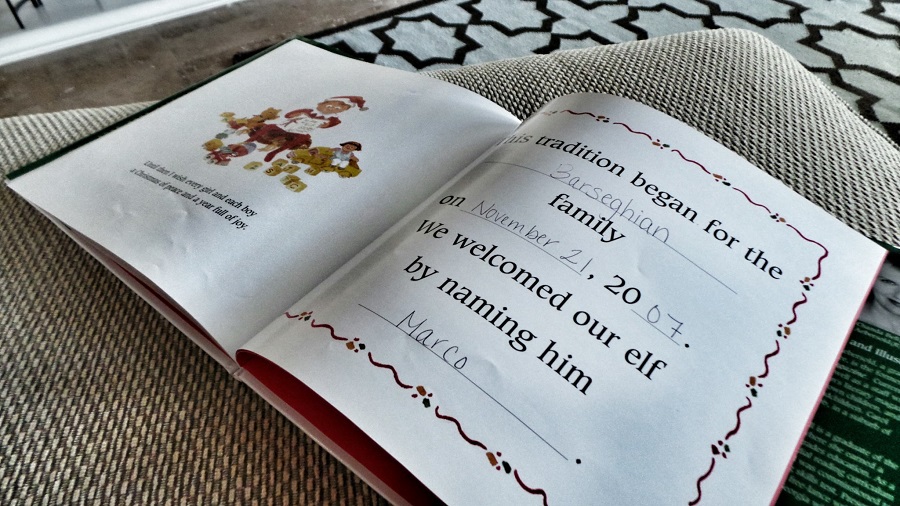 The Staged Appearance
Sometime around Thanksgiving, purchase the Elf on the Shelf kit; you should be able to find it under $30. Read the book with your children and tell them that you got a note from Santa saying he was sending you your very own special elf.
You can tell everyone that you are not sure exactly when your elf will arrive, but that he will arrive soon. And he needs a name of course! Brainstorm names and have fun with them. This is kind of like naming a baby. Only when your elf arrives will the name "click".
Your elf will make his appearance a day or two later and your family will be so happy to feel like they already know him or her.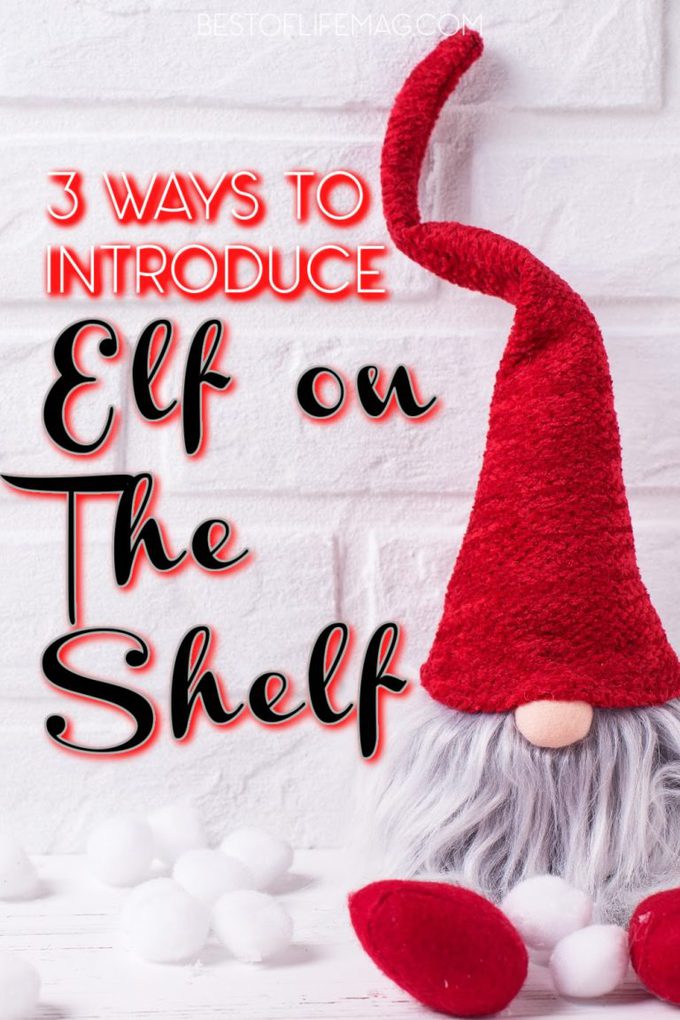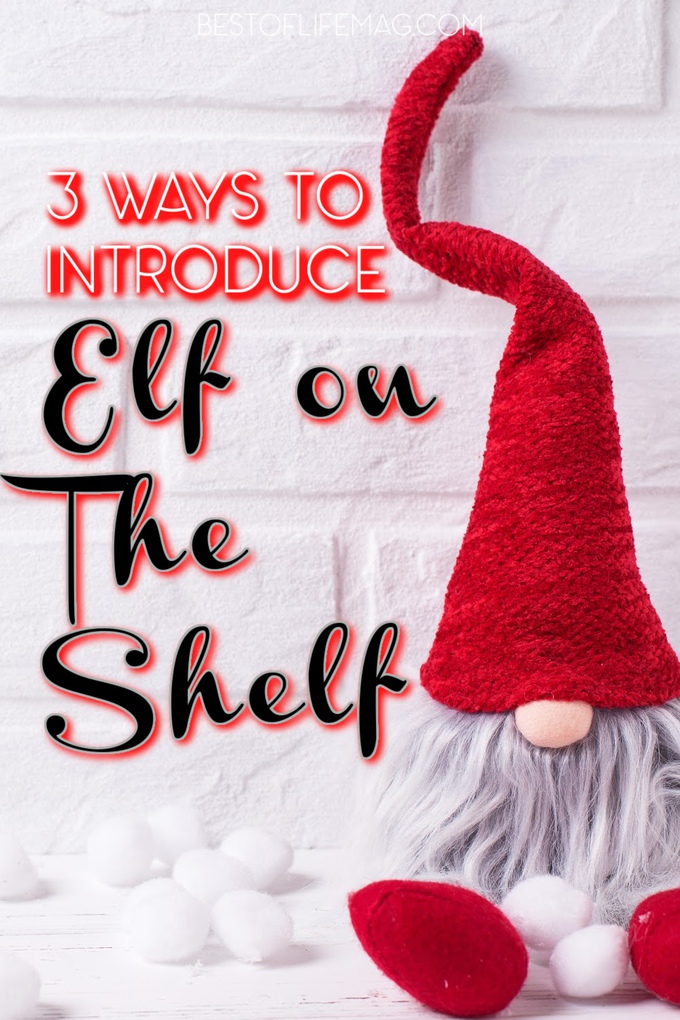 The Gifted Appearance
What better way to start a new tradition than to involve Santa himself. Have Santa deliver the Elf on the Shelf kit as an early Christmas present. When you open it, just pull the book out and do not touch your elf. Leave the elf in the case somewhere on a shelf and read the book with your family.
Date the book and name your elf. Then wait to see where he or she is the next morning!
The Reappearance
Year after year we have the same little Elf coming to visit us during the holiday season. If you also have a tried and true Elf tradition use some of these accessories to spice things up a bit! Nothing is more fun than introducing your Elf for the year in a new outfit or with a new pet or friend!
How are you going to introduce Elf on the Shelf to your family? If you haven't started an Elf on the Shelf tradition don't worry! It's never too late to start and we're here to help.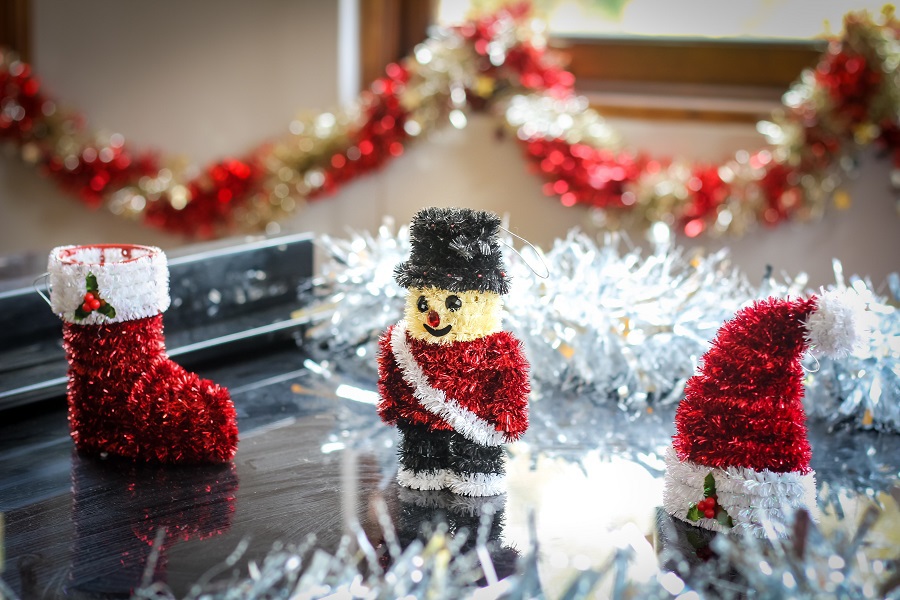 We love little Marco and you too can join in on the fun and celebration. Here are some Elf on the Shelf Supplies to help!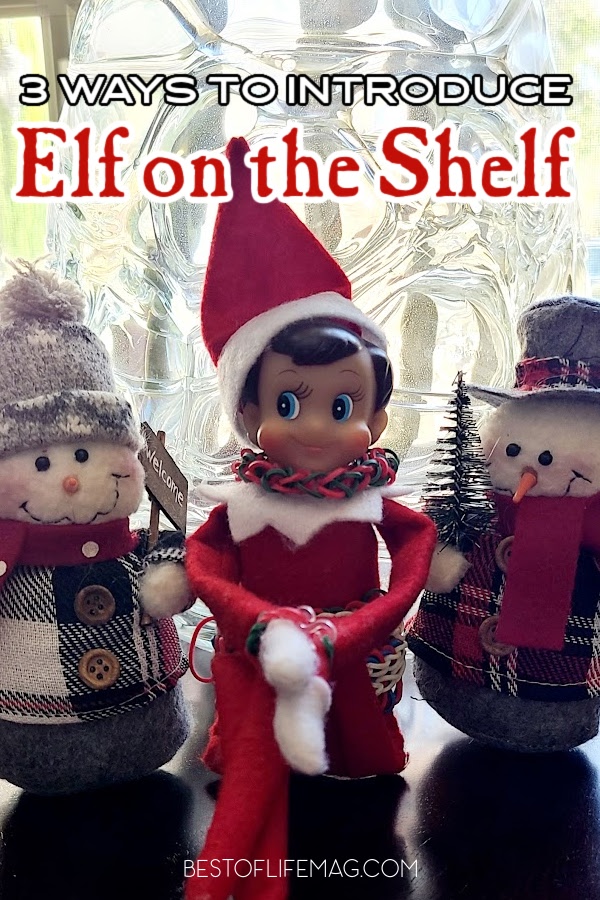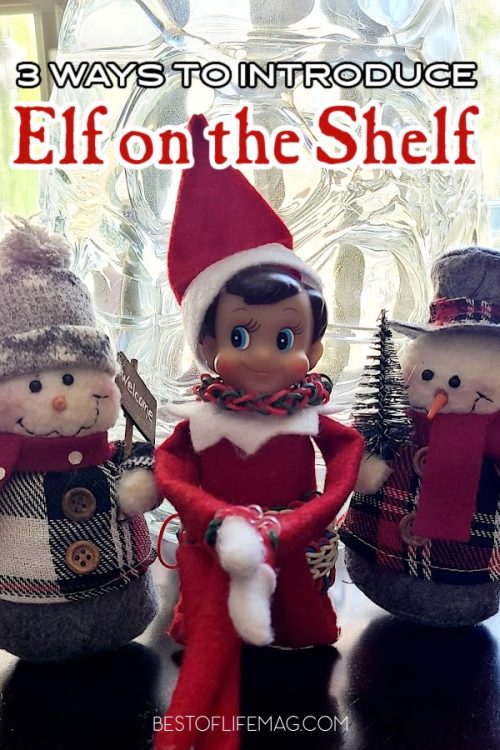 More Elf Ideas
Elf on the Shelf Names | Picking a name is important. This will help your family bond with the elf, making them part of your family in the best ways possible during the best time of year.
What to Do When your Elf on the Shelf Doesn't Move | There are times when the elf is just feeling a bit lazy. That's okay, there are options, don't panic.
Funny Elf on the Shelf Ideas | Elves have funny personalities, they like to make us laugh. These ideas help keep the humor alive in your holiday home.
Easy Elf on the Shelf Ideas | You don't even have to try that hard to come up with some amazing ideas for your elf.
Elf on the Shelf Ideas and Tips | Elves have been visiting families since 2005. That means there are plenty of tips and ideas that can help integrate your elf into your home and your family.