This site contains affiliate links. Please read our Policies for information.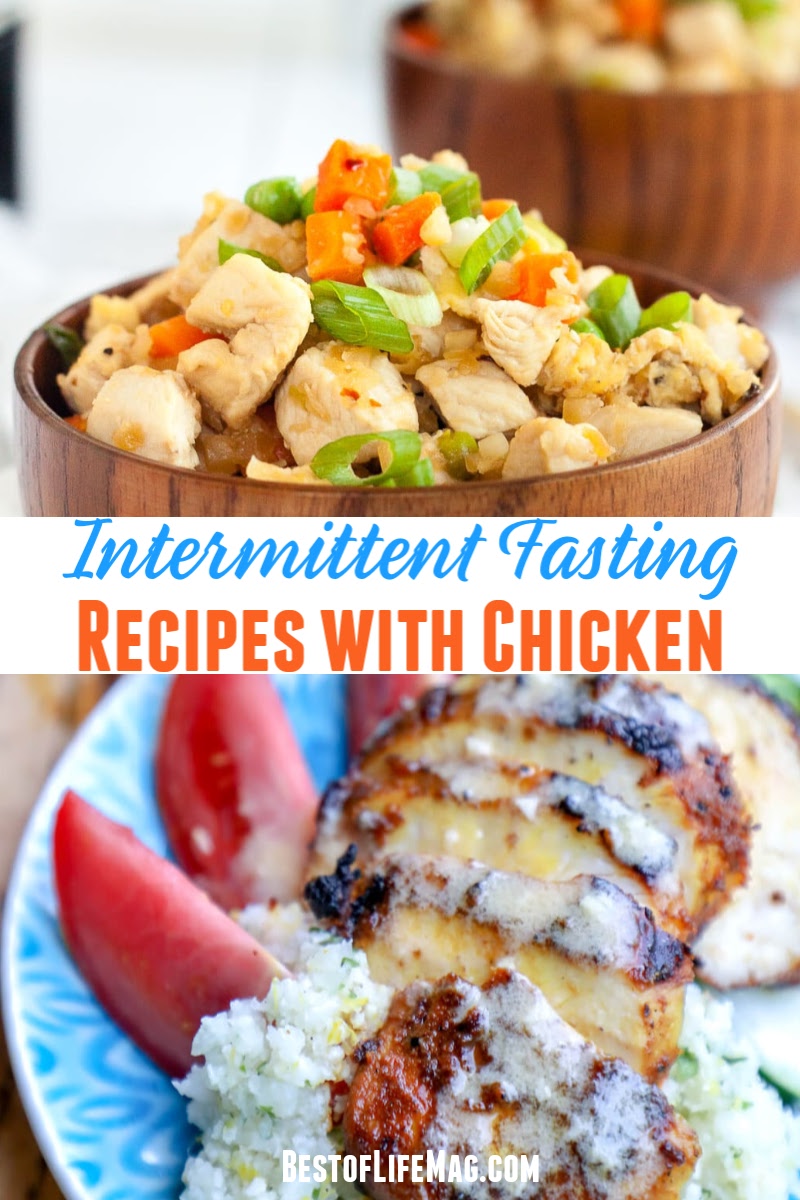 Intermittent fasting is an eating pattern that alternates cycles of fasting and eating. There are several different methods of intermittent fasting, but through research and some trial and error, you should be able to find the one that best meets your needs. It is important to choose healthy foods when you eat your first meal of the day, lunch. Many people try to stick with a low carb or keto diet during this window. Intermittent fasting lunch ideas with chicken are great ideas because chicken is low in fat, carbs, and calories. These intermittent fasting lunch recipes with chicken are great to have on hand.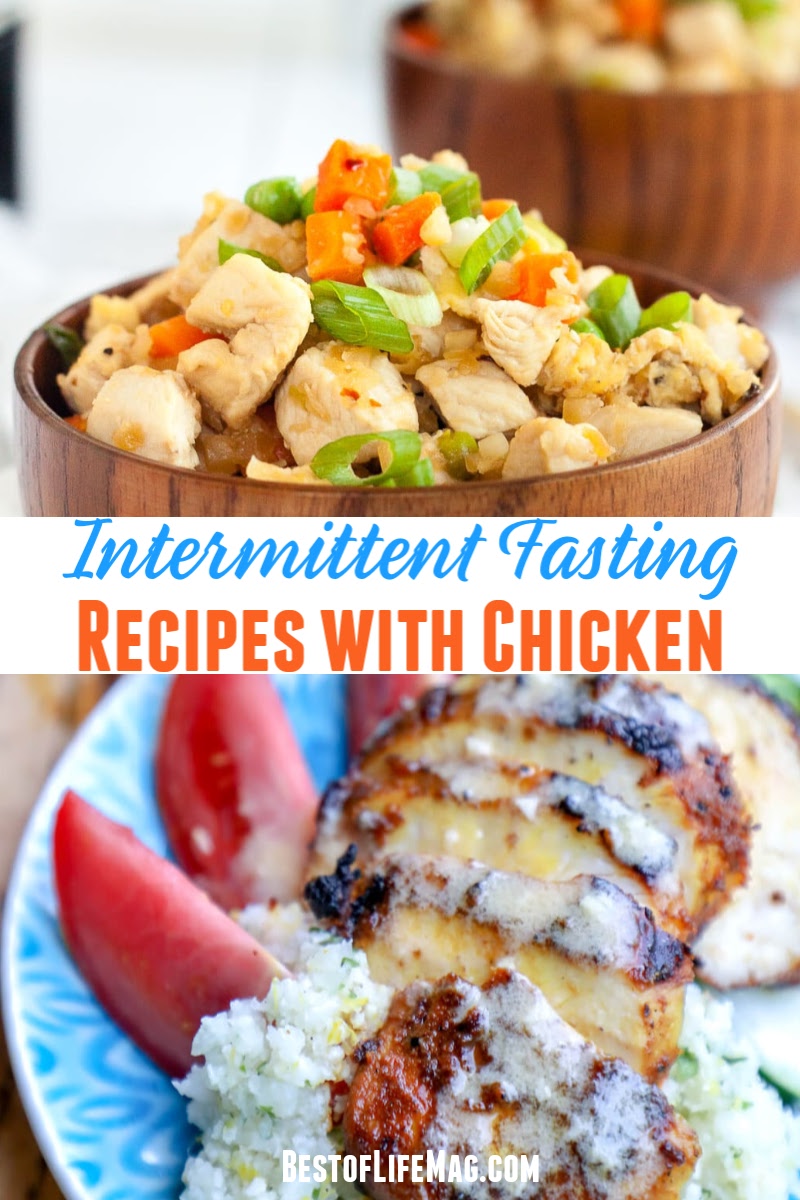 The best intermittent fasting lunch ideas with chicken follow low carb recipe ideas and are perfect for breaking your fasting window.
Intermittent fasting is a popular weight loss plan with many benefits. While it may seem scary at first, once you discover the health and weight loss benefits you might have a change of heart.
These benefits include improved brain health and memory, higher energy levels, decreased risk of heart disease, and enhanced physical strength and fitness.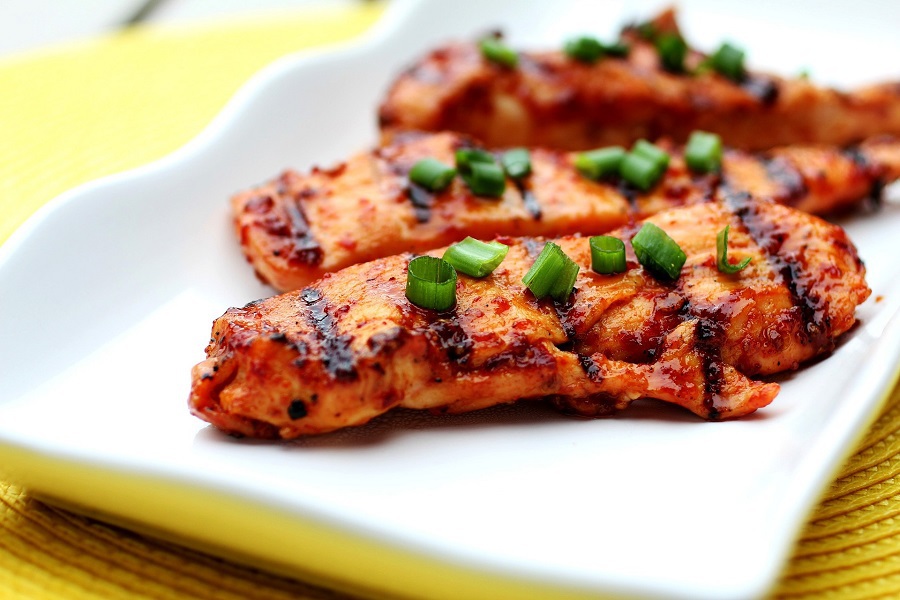 If you're interested in trying an intermittent fasting plan, this post will help you find several great intermittent fasting lunch ideas with chicken to help keep you on track.
While technically you are allowed to eat whatever you want during your eating window, choosing healthy foods, like these lunch ideas with chicken, will increase your benefits and weight loss.
Chicken Club Lettuce Wrap Sandwich | Skinny Taste
Keto Sheet-Pan Chicken and Rainbow Veggies | Pure Wow
Sheet Pan Chicken Fajitas | Sweet Peas and Saffron
Keto Chicken Salad | Megan Seelinger
Low Carb Chicken Zucchini Enchilada Bake | Ambitious Kitchen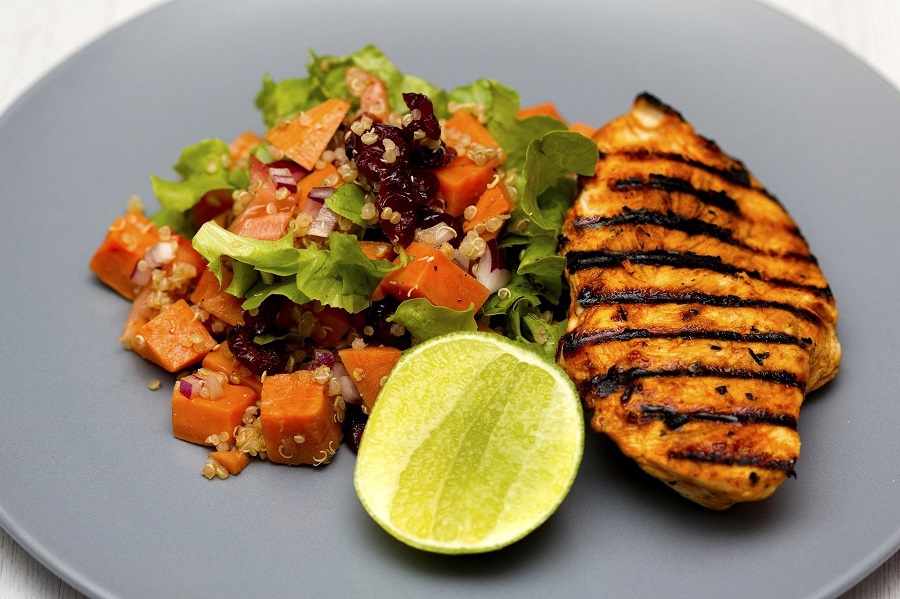 By keeping healthy and delicious lunch recipes on hand you will be less likely to make bad decisions. Calories and food quality are still very important on intermittent fasting, and in the long run, it will not be as effective if you are overindulging on junk foods.
Pizza Chicken Meal Prep | Meal Prep on Fleek
Easy Chicken Tortilla Soup | Cooking LSL
Easy Keto Chicken Shawarma | I Breathe I'm Hungry
Keto Spicy Chicken Sauté Tossed with Avocado | Upgraded Health
Chicken and Broccoli Stir Fry | Dinner at the Zoo
The main goal is to have fun and enjoy your new diet plan. These intermittent fasting lunch ideas with chicken should keep things easy and delicious.
Quick and Easy Chicken Spring Roll Jars | The Girl on Bloor
Grilled Chicken Burrito Bowls | Cookin with Mima
Healthy Spinach Artichoke Chicken Bake | The Schmidty Wife
Keto Fried Rice and Chicken | Forget Sugar Friday
Buffalo Chicken Salad | All the Healthy Things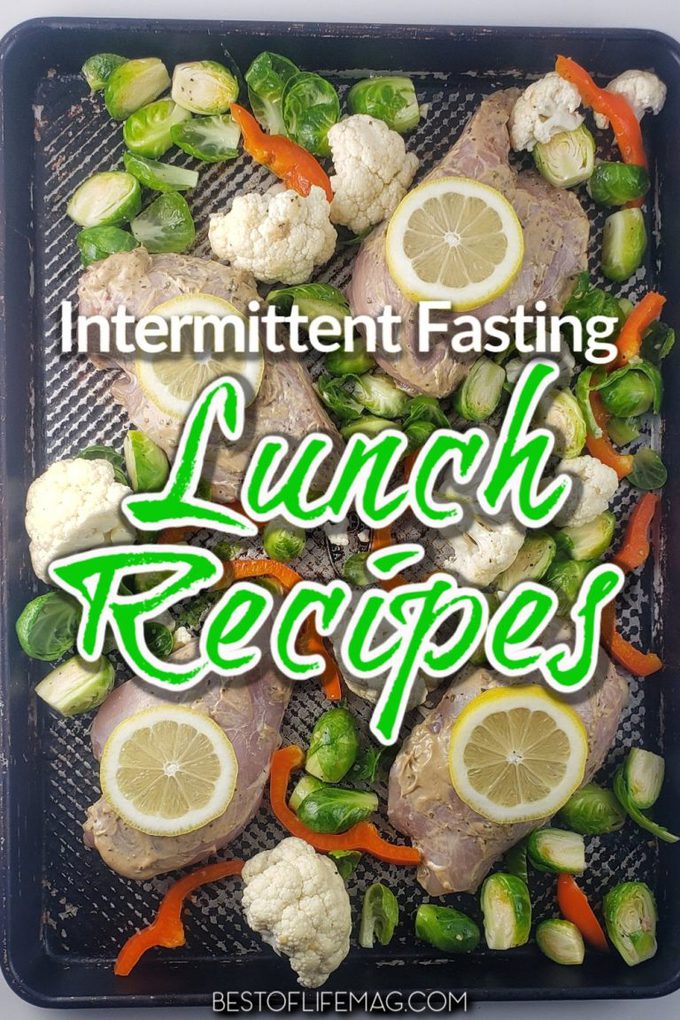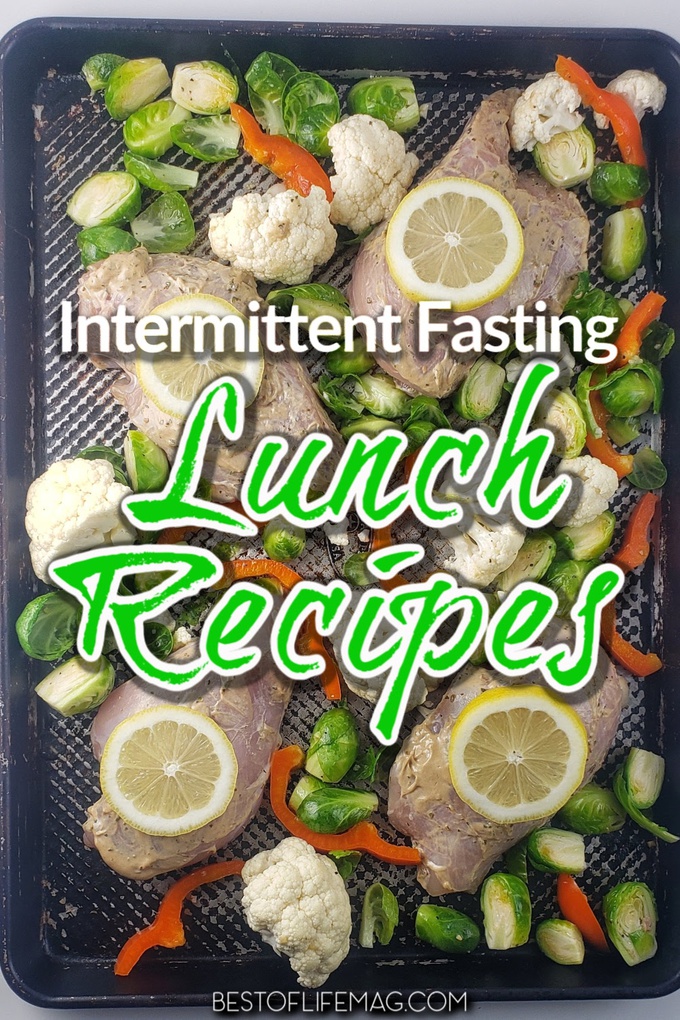 More Intermittent Fasting
Bone Broth While Intermittent Fasting – What to Know
5 Intermittent Fasting Tips for Success
Healthy Copycat Chopped Salad Recipes | Perfect for Intermittent Fasting
Intermittent Fasting Coffee Recipes