Are Keto Recipes Good for Diabetics?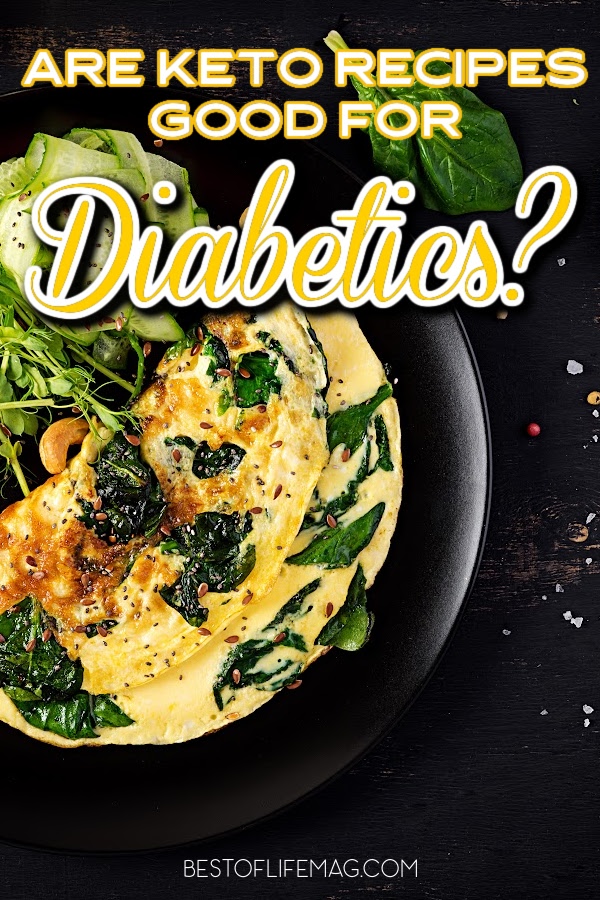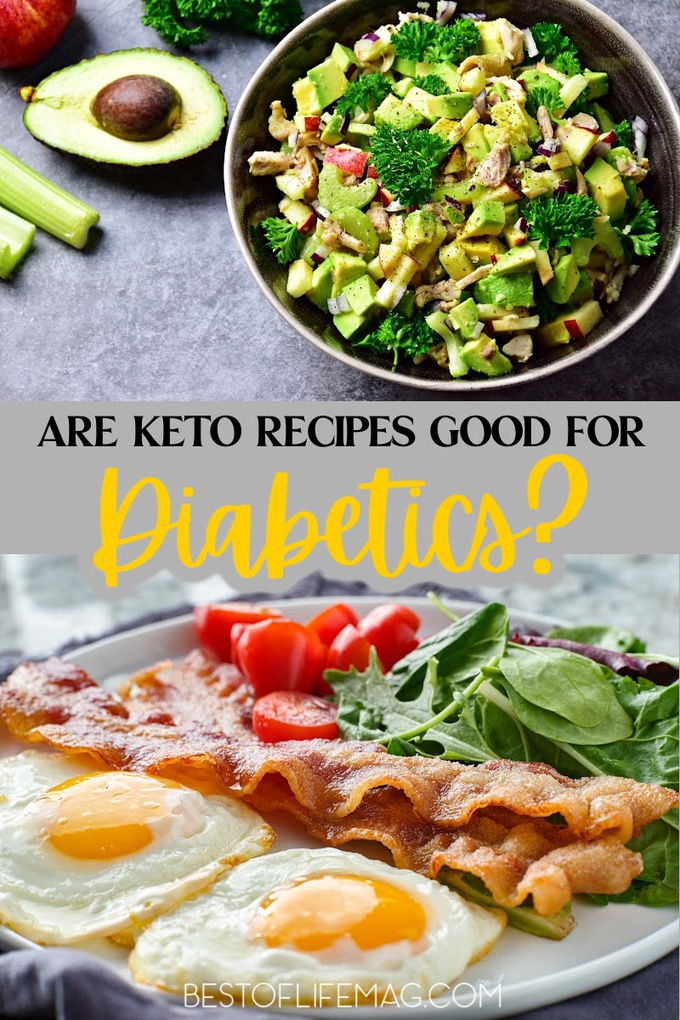 Diet plans are all about losing weight and getting fit. But there aren't many diet plans that take preexisting conditions, for example, diabetes. Diet plans talk a big game about being totally healthy but does that make them safe for people with certain medical conditions?
Are keto recipes good for diabetics? There are so many different diets out there and it can be hard to keep track of them. But keto diets are among the most popular diets. Are keto recipes good for Diabetics? Low carb diet plans are all about eating healthy but limiting what you eat too much might be dangerous if you're diabetic.
You should always consult a doctor before taking on any new diet plan. Especially since that diet plan could interfere with your overall health. For example, are keto recipes good for diabetics? Diabetics suffer from a strict diet plan already in most cases.
Constricting nutrition is never fun and making it even more strict is a scary thing. It is not impossible but there are some things you should consider before you start a keto diet as a diabetic.
Are Keto Recipes Good for Diabetics? | What is Keto
The Ketogenic (Keto) diet is high in fat and low in carbs. With a Keto diet, the idea is that your body will convert fat into energy instead of relying on sugar/carbs. It can potentially change the way your body stores and uses energy which many people use as a means of losing weight. It may also aid in easing symptoms of Diabetes.
The Keto diet was originally developed by doctors in 1924 as a treatment for the effects of Epilepsy. However, the positive effects of the Keto diet on energy, brain function, and body composition have made it a popular way for the general population to feel alert, energetic, and lose weight.
One side effect of Keto that is of interest to Diabetics is an improvement in blood glucose levels. It's important to note that there can be differences in how Type 1 and Type 2 Diabetic react to the diet. Keto has its benefits and its possible risks. Be sure to discuss any dietary changes with your doctor before you begin.
Keto and the Type 1 Diabetic
Type 1 Diabetes is a chronic medical condition. A Type-1 Diabetic does not produce enough insulin (in some cases no insulin), which differs from the Type 2 Diabetic. Knowing the difference can help you decide if the Keto diet is for you.
On a Keto diet, you typically limit your carb intake to under 50 grams per day. You replace those calories with mostly fats and protein. This causes your body to use fat to produce Ketones and burn fat as an energy source. This is called Nutritional Ketosis.
Nutritional Ketosis differs from Diabetic Ketoacidosis in an important way that the Diabetic should understand. It is generally considered safe unlike Diabetic Ketoacidosis, which is a state of a medical emergency in which a Type 1 Diabetic experiences a rapid increase in blood ketones and glucose due to an inadequate level of insulin.
Nutritional Ketosis only increases blood Ketones. So, although a Keto diet has been shown to improve blood sugar levels and reduce insulin requirements, if you have Type1 Diabetes you may need to adjust your insulin intake so that your levels do not become too low.
It's always important for a Type 1 Diabetic to work with their health care professionals any time they are beginning a new diet or adjusting insulin in order to avoid serious complications.
Keto and The Type 2 Diabetic
Type 2 Diabetes is also known as Adult-Onset Diabetes. A Type 2 Diabetic is unable to maintain healthy glucose levels due to a resistance to the insulin hormone in the body or the low production of insulin. Many people with Type 2 Diabetes are considered overweight and research suggests that losing weight can lower their blood sugar and even relieve their dependence on medication.
A Keto diet may help in that process. In 2008, researchers conducted a study to determine the effects of a low carb diet on patients who were obese and diagnosed with Type 2 Diabetes. They found that the Keto diet can help patients lose weight quickly and lower their blood sugar levels on their own.
This can reduce the need for medication.
Keto and Type 2 is not without its own complications, however. If you are on an insulin regimen and drastically reduce carb intake you can run a higher risk of hypoglycemia. Taking that into consideration, Keto still can improve your glycemic control and under the supervision of a doctor can be helpful.
It's important to choose the right Keto foods and to continue to monitor your blood sugar levels.
Are Keto Recipes Good for Diabetics? | Special Considerations
Going Keto doesn't mean loading up on unhealthy, high saturated fats with abandon. Reducing your carb intake and increasing heart-healthy fats is the key to the health benefits of the Keto diet. Eggs, lean proteins like fish, avocado, olive oils, and well as seed and sugar-free nut butter are some examples of healthy Keto food sources.
Be aware of the signs of Ketoacidosis. Symptoms like excessive thirst, frequent urination, fatigue, and weakness can be signs of a dangerous condition. It is more common for those with Type 1 Diabetes.
Continue testing your blood sugar throughout the day and consider adding a Ketone level test as well. The American Diabetes Association recommends testing your Ketone levels if your blood sugar is higher than 240mg/dl in order to make sure you aren't at risk for Diabetic Ketoacidosis.
Know the warning signs of Diabetic Ketoacidosis which include high blood sugar levels, dry mouth, nausea, frequent urination, and a fruit-like breath odor.
Choosing Keto Recipes for the Diabetic
When choosing a Keto recipe that is appropriate for the Diabetic you need to keep in mind your caloric guidelines. Most Type 2 Diabetics aim to keep their calories around 1200 per day. This should consist of 4-5 smaller, low-carb meals.
Check out the Macro information of your Keto recipe to be sure it fits your diet. A Keto meal should have 70-80% fat content, 15-20% protein, and no more than 10% of total calories from carbs although many Keto dieters aim for an even lower 5%.
Consider making fish and seafood 2-3 servings of your protein each week. You can get help losing belly fat and reducing the risk of obesity and Type 2 Diabetes with omega 3 fats in seafood sources that are heart-healthy.
What Else Can Keto Do
If you and your doctor determine that your Diabetes is manageable on Keto there are many other health benefits that will help with your overall wellness.
Lower Blood Pressure
Improved Insulin Management and Lower Insulin Levels
Ability to Lower Medication Levels
Lower Cholesterol and Increased HDL (Good Cholesterol) levels
Increase in Energy
Sharper Brain Function
Weight Loss
With proper monitoring and a healthy and consistent Keto diet, you may see improvement and your Diabetes symptoms and a lot more.
More Keto
Low Carb Meals for Diabetics | Keto Meals that Reduce Blood Sugar | Eating low carb means your entire meal needs to be under a certain number of carbs.
Keto Snacks Amazon Shopping List | You can shop for the items you need on Amazon to stick with your diet plan and weight loss goals.
Ketogenic Coffee Creamers – Which Creamers to Use on a Keto Diet | Coffee is definitely doable, so long as you use the right creamers or no creamers at all.
21 Tasty Ketogenic Chicken Strips Recipes | Keto Chicken Tenders | Chicken should be the mascot of low-carb dieting since it has zero carbs and can be made in many different ways.
Whole30 vs Paleo vs Keto: What's the Difference? | No diet is a one-size-fits-all, some diets work for some people but may not work for you. Luckily, there is a diet out there that will work for you.