Otterbox Defender vs Commuter vs Symmetry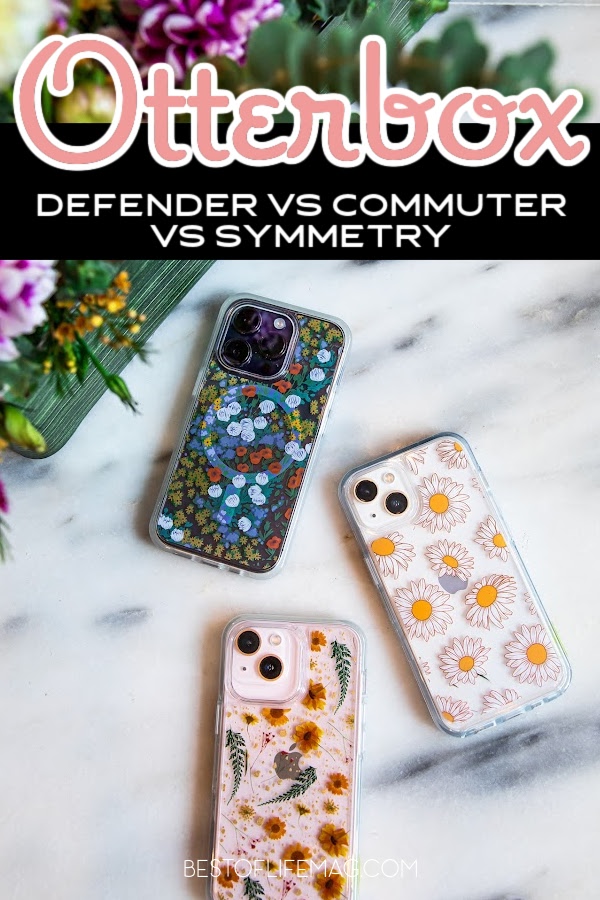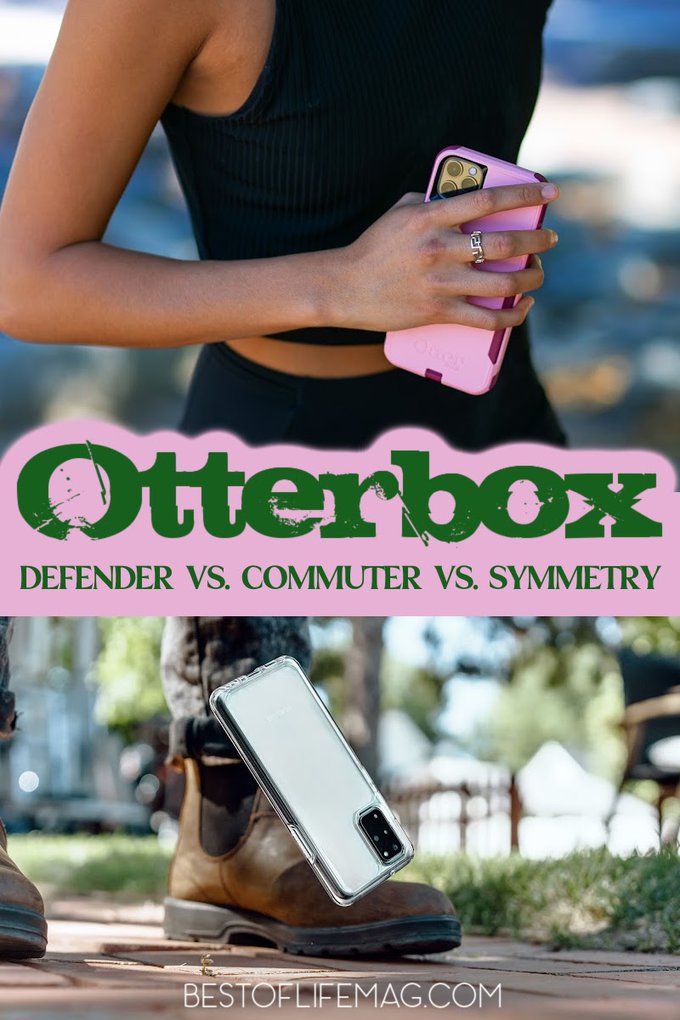 Otterbox provides users with some of the best cases for smartphones available. However, there isn't just one case to choose from. In fact, the three most popular options to choose from deserve a deeper look, Otterbox Defender vs commuter vs Symmetry.
Looking at the differences between the Otterbox Defender vs Commuter vs Symmetry can help us determine which Otterbox case is right for us. Otterbox has a wide variety of cases to choose from; each one falls into a specific series. For example, the Defender case is part of the Defender Series, the Commuter case is part of the Commuter Series, and the Symmetry case is part of the Symmetry Series.
Each series has a different level of protection, a different design, and different features. In fact, the same materials aren't even used from series to series. That means there is a lot you need to consider when you're picking out an Otterbox case for your device.
It would help to start with the level of protection you need before picking anything else. For example, people who live an outdoor lifestyle will probably want more protection for their devices than someone who is indoors most of the time.
Dropping your phone outside is far more devastating than dropping your phone on some carpet. However, getting more protection may also mean adding more bulk to your case, which is an entirely different factor that needs to be considered.
That's why looking at Otterbox Defender vs Commuter vs Symmetry is far more important than just looking at different designs at Otterbox and picking out a design you like more than the rest.
Otterbox Defender vs Commuter vs Symmetry | Design
Phone appearance is one of many important aspects of phone cases. However, we still want a case that looks good on our phones. Defender cases come with a basic design, usually a grid design on the back. It is not much as far as uniqueness going on with Defender cases.
Defender cases have multiple layers; you could get different colors for each layer. For example, the inside layer could be a light purple, with the outside layer being a darker purple. The Commuter case is very similar to the Defender in that the design is relatively basic.
However, there are two layers on the Commuter case, which allow for different colors to be used in one case. However, there are some small touches on the Otterbox Commuter series that add more depth to the design.
These small accents are usually a different color than the rest of the case, so there is a bit more design involved. The Symmetry series is where design really makes a difference. You can find clear Symmetry cases, some with different colors, artwork, or even different features that change the overall look.
The Symmetry case is the case that users go to when the design of the case is the most important aspect.
Levels of Protection
We use cases for protection, but not all protection is created equal. This Otterbox Defender vs Commuter vs Symmetry can show us the major differences between protection. The Defender case comes with the highest level of protection, no matter which version you get.
There are two layers to the Defender case, the first being a synthetic rubber slip cover that absorbs shock from drops. The second layer is a polycarbonate shell that offers overall protection when you drop your phone.
These two layers are thicker than the other Otterbox cases, which means they will add bulk to your device. The Commuter case is also dual-layer, with one synthetic rubber slipcover and a polycarbonate shell. However, you can see the protection differences with the case's dimensions.
For example, a Defender case for the Galaxy S23 is 3.85in thick, and the Commuter case for the same device is 3.36in thick. The Symmetry series is only one layer using synthetic rubber and polycarbonate. However, this is the sleekest of the cases coming in at 3.06in thick.
There is still protection from minor drops, but you would get different levels of protection from a Defender case.
Features
The last aspect of a phone case is the features. Each line of cases has different features available to choose from that enhance usability. For example, Defender cases have belt clip options, making it easier to carry around the device with a thicker case.
The Commuter series is pretty straightforward, with very few add-ons available. However, the design accents are where you will find most features, like bumper guards for the display or accents on the back that make it easier to grip the case.
The Symmetry series of cases is where you will find many built-in features. For example, there are Symmetry cases built with antimicrobial materials, pop sockets built-in, and unique designs. Pop sockets make it easier to hold your device while streaming or just talking on the phone.
Of course, you will get lower levels of protection with Symmetry cases, but that might be less important to you. This Otterbox Defender vs Commuter vs Symmetry shows us that the Defender case is built for heavy protection and little else, the commuter case offers mild protection with a bit more flair, and the Symmetry case offers the least amount of protection but the most amount of flair.
That makes this decision far easier for those shopping for Otterbox cases.
More Otterbox
Otterbox Prefix vs Commuter – What is the Difference? | The Prefix case is an entirely different case from Otterbox.
Otterbox Prefix vs Symmetry – What is the Difference? | You can easily see the difference between Otterbox cases, no matter which case it may be.
Otterspot Wireless Charging System Things to Know | Otterbox doesn't just make phone cases, they make plenty of accessories as well.
What Does the Otterbox Commuter Case Do? | The Commuter case is one of the most popular Otterbox cases for many reasons.
Otterbox Symmetry Case Review | Symmetry offers you style and design; the level of protection might just be enough.