Otterbox Symmetry Case Review: Slim and Solid Protection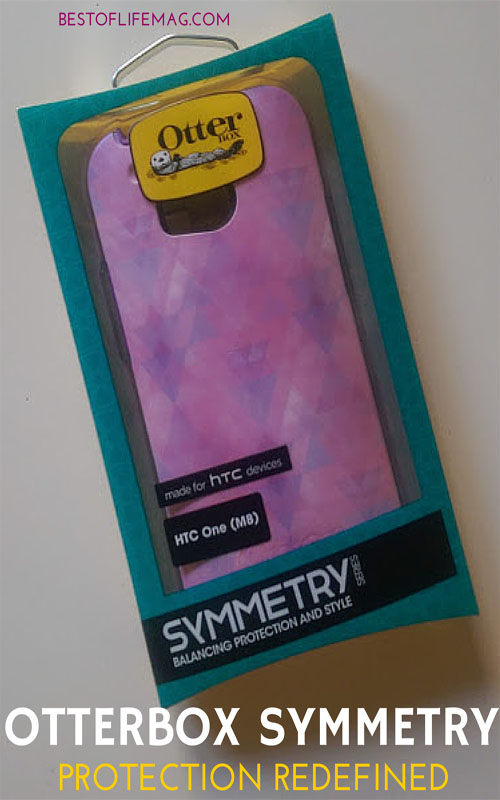 Cases for my HTC One M8 are like fashion accessories for me; I change them out to fit my mood and protection needs and enjoy the change in color doing so provides. I am currently sporting the Otterbox Symmetry Case for the HTC One M8.

Is the Otterbox Symmetry case worth the purchase? Read our full review here and find out if it's worth buying or skipping.
We previously took a look at the difference between the Otterbox Defender and Commuter cases, but the symmetry series of cases from Otterbox show a bit of a change from what we've grown to expect. These cases are slimmer, more of a defined fit to your HTC One M8. Which makes it easier to get used to when using it as your daily case. The dual layers that we've come to associate with Otterbox are still as protective as ever. The synthetic rubber interior absorbs most any shock the device might experience in the event of a drop. While the harder plastic shell will help to avoid any scratches, r shattered displays. The Symmetry line also adds a bit more style to the Otterbox case.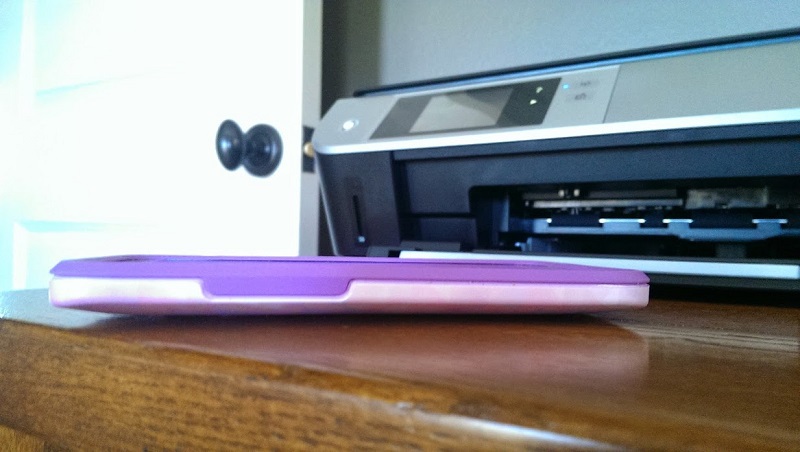 Otterbox has always made great cases for protection, but the Otterbox Symmetry line adds more style and options. The use of color in the different options definitely make the Symmetry line eye catching. Color options currently include black, glacier white and gray, pink with a teal liner, or if you're feeling you need more style, get the purple and pink design. No matter what, you'll surely be happy with the cases style. The added benefits to a case far outweigh any negatives, however, there was one thing we'd like to see change.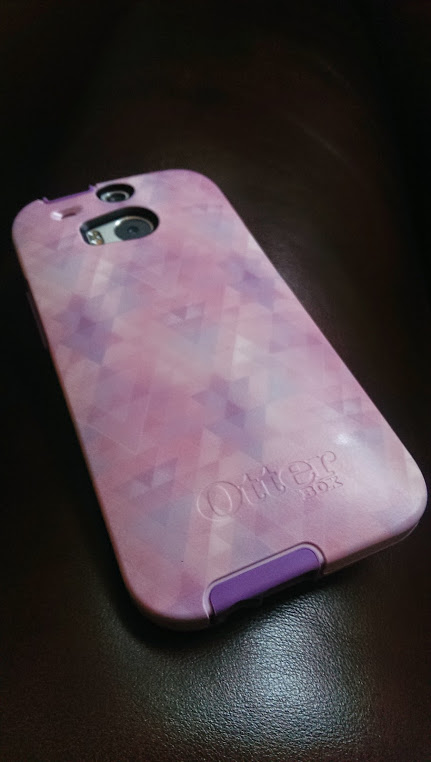 Since the Symmetry Case has dual layers, your device is very protected from any drops. However, the plastic outer shell proves to be slippery at times. So you may end up dropping your device a which means it slides around in the car a bit more where we have it nestled. The advantage is that men may like how it slides easily into their pocket. We'd prefer to see a rubbery grip-like material used here, along with the dual layers, and the style implemented into the Symmetry line.
Overall, we've been very pleased with the Otterbox Symmetry case for the HTC One M8 and can't wait to see what they come up with next.