Low Carb Coffee Creamers – What to Look for on the Label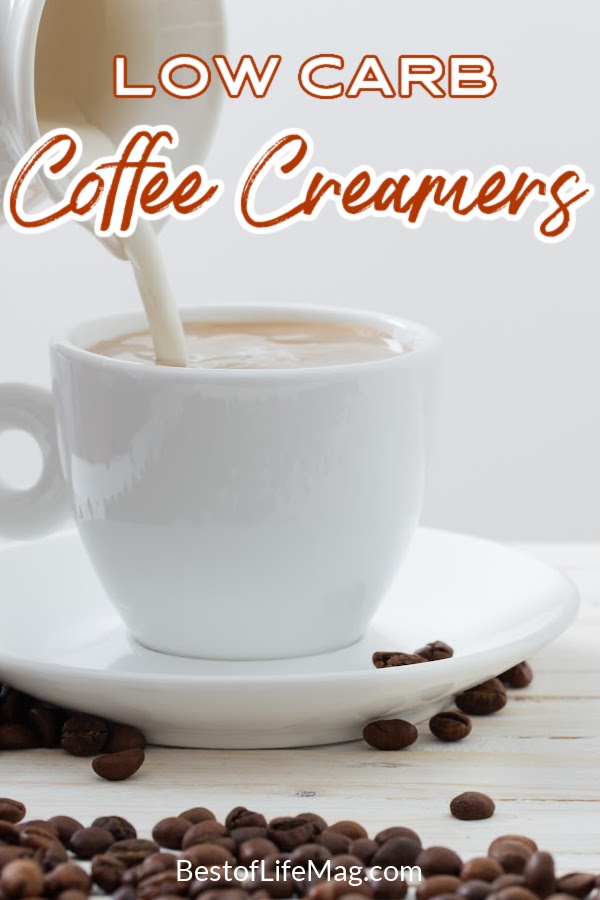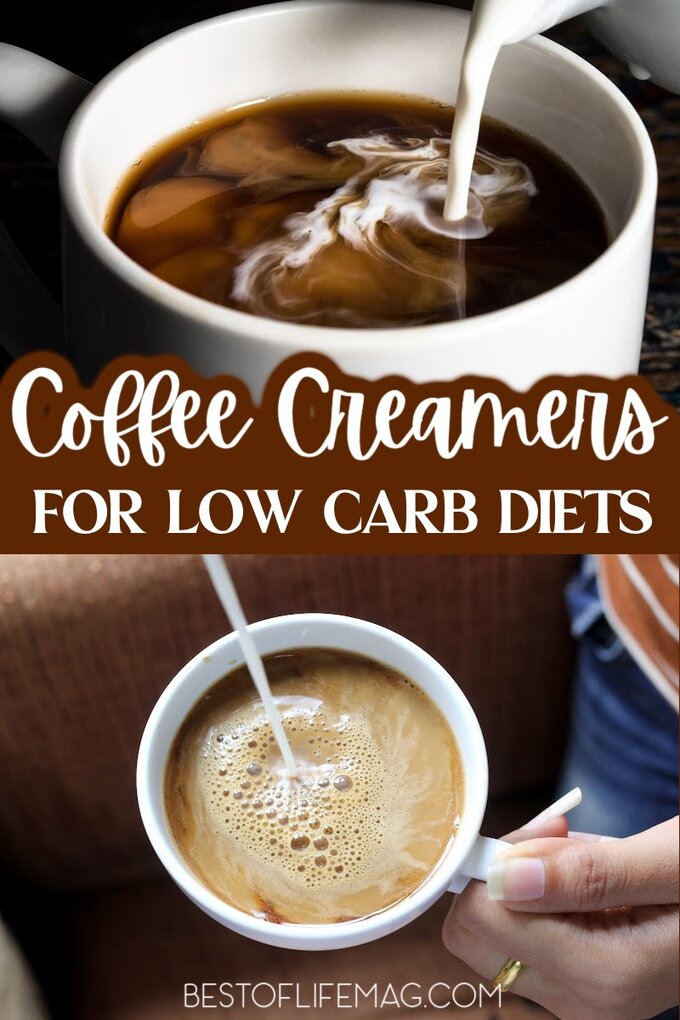 Drinking a cup of Joe is practically an American pastime, and what we put in our coffee these days can really get complicated! If you have never really considered what's in your coffee flavorings and creamers, give it a try now. The calorie and sugar content might surprise you. Unless you start looking for low carb coffee creamers.
More than half of Americans begin their day with at least one cup of coffee. In fact, even if you don't want to brew it yourself, a good cup of coffee is usually less than a couple of blocks from home! Choosing the right low carb coffee creamers for your Keto or low carb diet can be complicated but with these tips, you can read the labels with confidence.
If you tend to stick to a low carb lifestyle, your coffee creamer may be sabotaging your good intentions. Choosing the right low carb coffee creamers for your Keto or low carb diet is as simple and as complicated as reading the labels. No time for that? No problem.
These tips for what to look for on the label will help you choose the creamer that is going to keep you satisfied and prevent hidden carbs from ruining your plans.
Low Carb Coffee Creamers | Stay Non-Dairy
Milk is a popular addition to coffee creamers but it's also about 50% carbohydrates in the form of lactose. This may not seem like a lot when you are adding just a couple of teaspoons, but it quickly adds up. If milk is in the ingredients, you are better off leaving it on the shelf.
Nut Milk Based
If one of the first ingredients is almond or coconut milk (or milk powder), it might be a go. Nut milk contains somewhere around 1 gram of carbohydrate per serving and still provides the creaminess you are expecting in your coffee. Congratulations, you are one step closer to low carb coffee creamers.
Check the Sugars
Look at the number of grams per serving on the label. Many coffee creamers add sugar, artificial sweeteners, and sweeteners. Even if this doesn't add calories, the sweeteners can make you feel hungrier and less satisfied. It can even kick you out of ketosis if you are on a Keto diet.
If it is 1 gram per serving or less, with zero "added sugars", it's worth a second glance.
Check the Calories
Even if the calories in your creamer are coming from quality low carb sources like nut milk or MCT oil, you don't want to pile on the calories. Look for a calorie content of around 10 calories per teaspoon serving and limit your serving to that. Low carb coffee creamers are not perfect.
Calcium is a Plus
If you aren't getting enough calcium in your diet you are undermining your health. Calcium helps build and maintain your bones and teeth but it also plays an important role in muscle health, regulating your heartbeat and even clotting blood!
It's a mineral you must have, so the addition of any calcium in your creamer is just a bonus.
Look for MCT Oil
Medium Chain Triglyceride (MCT) oil is a fat that is quickly converted to energy by the body. MCTs are derived often from coconut oil and unlike other fats, they go straight to your liver and go to work breaking down fat and producing Ketones. This is great news for all you Keto dieters out there.
More Low Carb
Easy Ways to do a Low Carb Diet | 9 Low Carb Plans | There is not just a single way to do a low carb diet, there are multiple.
Tips for a Low Carb Diet | 10 Things to Know | Finding a way through a low carb diet is easier when you have advice from those who have been there before.
Keto Carb Limit vs Low Carb Limit: 10 Easy Tips | What is a carb limit? Why does it matter? How do you manage it? All of the answers are waiting for you.
Low Carb Crockpot Meatballs | Meatballs are delicious, they can be healthy, and they all fit into a low carb diet.
Low Sugar Snacks for a Low Carb Diet (Diabetes Friendly Too!) | Managing a low carb diet while also keeping an eye on your blood sugar is not easy. But it is not impossible either.