Easy Ways to do a Low Carb Diet | 9 Low Carb Plans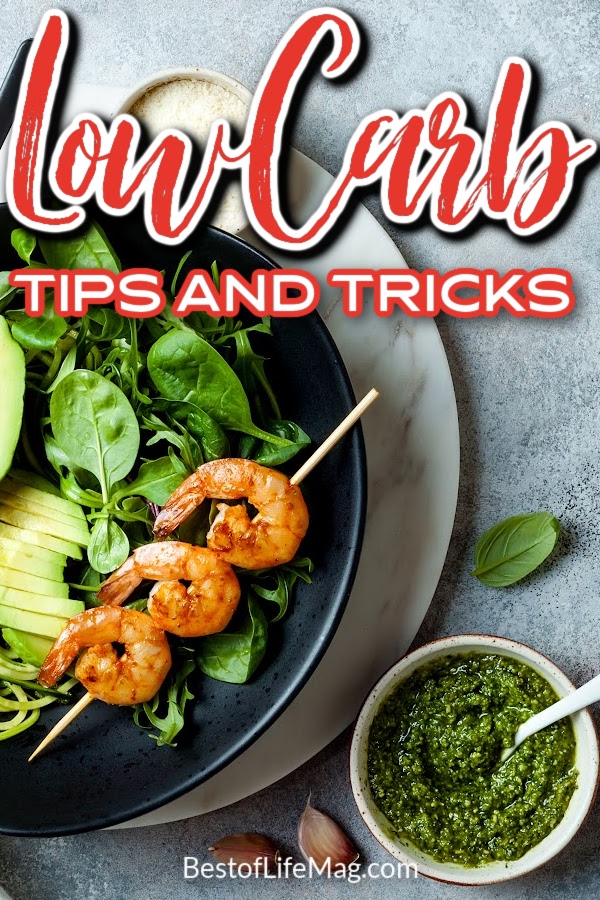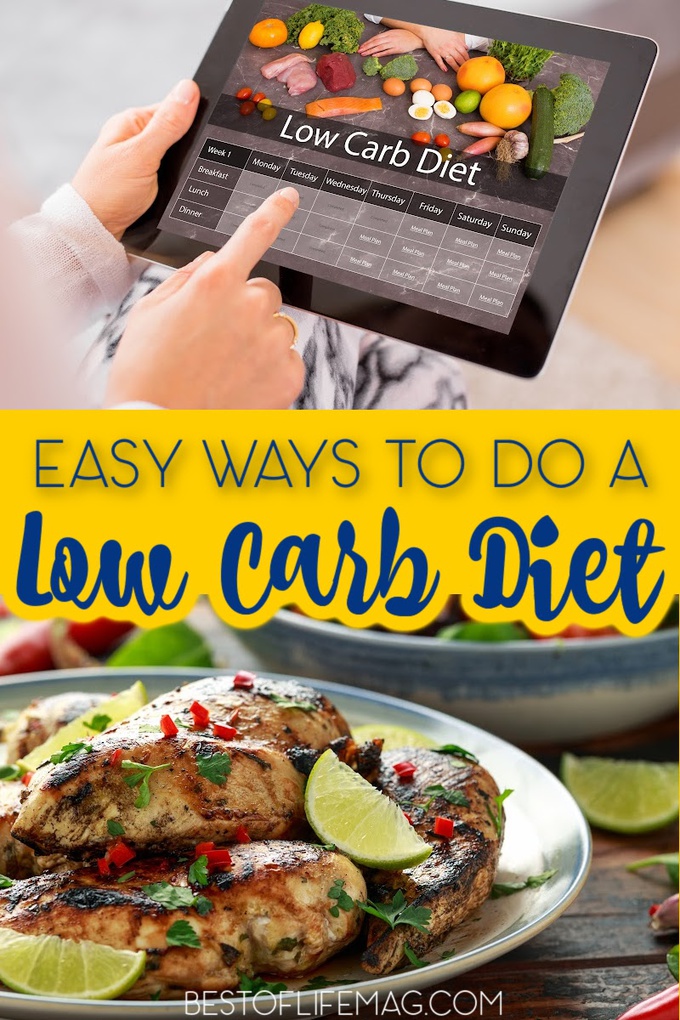 What is a low carb diet? The simple answer is that it is a way of eating that limits your carb intake. But that is all that has been needed for many people to find success in trying to lose weight. There are easy ways to do a low carb diet, low carb plans, which will help you find the same success.
Use some low carb plans to start your weight loss plan and help you lose weight in a safe, healthy, easy, and delicious way. The best part is a lot of the food you love is included in many of these plans. There is no fixed definition of any low carb plans and finding easy ways to do a low carb diet could be difficult.
One of the most popular terms thrown around is keto but keto is not really a diet plan all its own, it is similar to saying a low carb diet. If keto were translated into weight loss terms it would be translated as a low carb diet. But that gives us one plan, one approach to low carb dieting.
There are more ways to lose weight by cutting carbs, and while each one doesn't have a well-known name like keto, they're still just as effective.
Easy Ways to do a Low Carb Diet
The basic low carb diet consists of cutting carbs and increasing protein. Meats, fish, eggs, nuts, fruits, veggies, and healthy fats are all big parts of the basic low carb diet. How you limit your carbs is based on your goals and current weight to height ratio which is why there isn't a clear definition of a low carb diet.
However, people typically go for eating only 50-150 grams of carbs per day. When people take in 100-150 carbs per day they pair it with high-intensity workouts. The fewer carbs you take in the less you need to work out but also the slower results will take to show. No matter what, exercise is necessary to get results.
Low Carb Plans | Keto Diet
Keto is just like saying low carb but there are still a few differences here that give keto its own header. With a keto diet, you want to go even lower than the basic low carb diet and only take in 50 or fewer carbs per day. However, you also want to pair those carbs with high-intensity workouts.
The drastic loss of carb intake will get your body into a state of ketosis and the physical exercise will force your body to look elsewhere for energy. The body will resort to using stored fat for energy and thus causing weight loss. This version of a keto diet is known as the standard keto diet or SKD.
Low Carb Plans | Keto Cycling
There are a few different ways to do a keto specific diet but the two most popular are the basic keto plans and keto cycling plan. Keto cycling is when you completely cut carbs for 5 days of the week, absolutely no carbs. Then, on day 6 you reintroduce carbs into your diet for two days, then cut them again.
This is really just a way to make the keto diet plan easier for people to understand. Cutting out carbs completely is easier to understand than monitoring how many carbs you eat each day. This version of the keto diet is known as the cyclical keto diet or CKD.
Low Carb Plans | Low Carb, High Fat
The low carb, high fat diet is a bit of an extreme diet, but many people have found success with this one as well. The goal is to cut out carbs drastically, all the way down to 20 grams per day. Then, eat foods that are high in healthy fats.
The most important tip for finding success on a low carb, high fat diet is to focus on whole, unprocessed foods. Any processed foods thrown into this meal plan will ruin the entire thing and you will need to start over. This is why it is an extreme diet plan.
Low Carb Plans | Low Carb Paleo Diet
A paleo diet means limiting yourself to foods that were most likely consumed during the Paleolithic era. Basically, anything that was around before the agricultural and industrial revolutions. Here we are, talking about history for weight loss.
While a paleo diet is not inherently low carb, it is pretty simple to follow a low carb diet on this plan since so many processed foods are cut already. Modifications are required in order to make it fit but not many.
Low Carb Plans | Atkins Diet
Many of us have heard of the Atkins Diet plan, commercials still come on TV every now and then. The idea of the Atkins Diet is to use phases to lose weight. The first phase requires you to eat less than 20 grams of carbs per day for two weeks.
Then, slowly add nuts, low carb veggies, and fruit into your diet. The next change doesn't happen until you get close to your goal at which point you will add more carbs into your diet. Lastly, you can eat as many healthy carbs as your body allows without gaining weight which is a haphazard stage.
Low Carb Plans | Eco-Atkins
This version of the Atkins Diet is extremely easy to understand as it is simply the vegan version of the Atkins Diet. This diet allows you to follow the same steps as above but without meats, fish, or other animal products. However, to get the same nutrients from plants, you need to add in carbs earlier on.
It's a higher carb diet than most low carb diets. If you follow the plan exactly you will lose weight just as easily as other low carb diets.
Low Carb Plans | Low Carb Mediterranean Diet
The traditional foods of Mediterranean countries have been proven to help with heart disease, breast cancer, and type 2 diabetes. This is why a lot of health professionals prefer the Mediterranean low carb diet plan. This diet is just like the low carb diet we already know and love but there is more of an emphasis on fish and extra virgin olive oil.
If you're a fan of fatty fish, then this one should be easy to do as well.
Low Carb Plans | No Carb Low Carb Diet
The zero-carb diet is another popular way to lose weight. This plan still falls in the low carb diet family since carbs are limited. People still eat many of the same things like meats, fish, eggs and animal fats. But this diet has not been proven to be healthy.
There was a study done in 1930 but times have changed a lot and we need more research. There is a lack of vitamin c and fiber when you cut out carbs completely and that is why more research is necessary.
Low Carb Recipes
Low Carb Healthy Breakfast Wraps | There are plenty of ways to eat low carb for every meal, for example, wraps are a fantastic option for lunch.
Easy Crock Pot Chicken Tortilla Soup Recipe | Low Carb Slow Cooker Tortilla Soup | A tortilla soup can be a snack or maybe even a lunch or dinner.
Low Carb Crockpot Meatballs | meat is really the best friend of anyone doing a low carb diet since there aren't many carbs in meat.
Low Carb Buffalo Cauliflower Bites Recipe | Cauliflower bites are a great option as well. You can turn cauliflower into buffalo wings or even rice.
Ketogenic Crockpot Bacon and Chicken Recipe | Bacon! Bacon absolutely fits into a low carb diet. You may have never thought that bacon would be part of your weight loss plan.