Keto Diet Candies on Amazon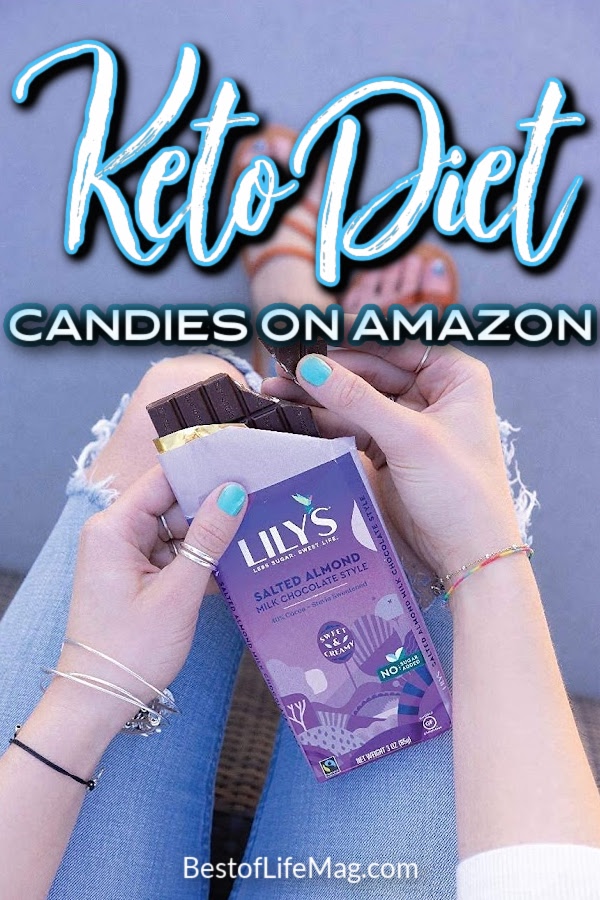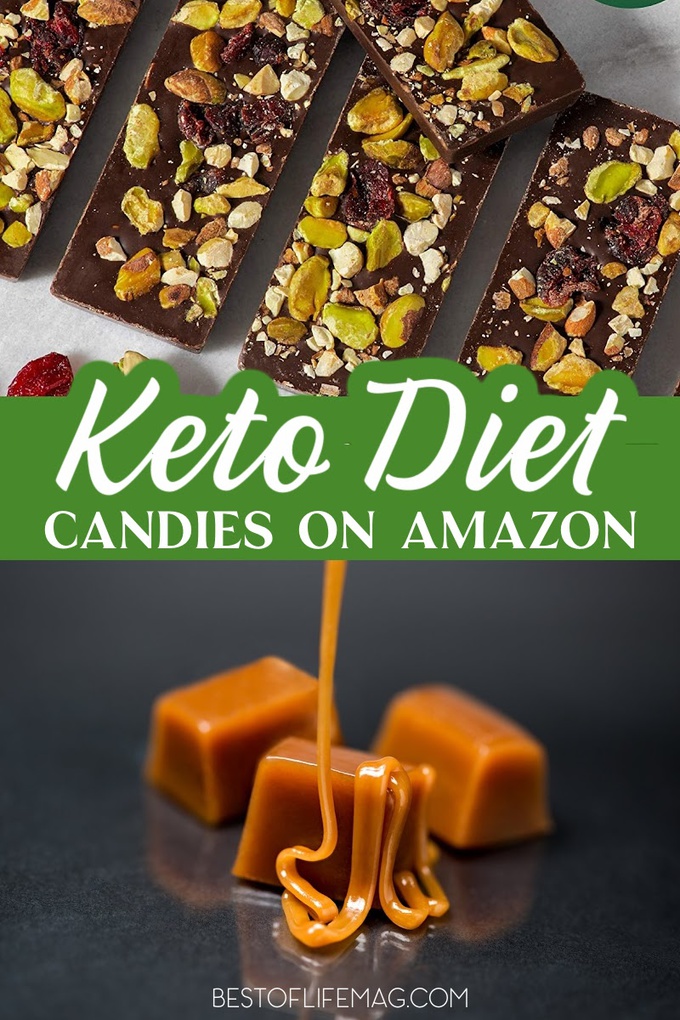 Keto diet candies can be found in many places, and they taste like candy, for the most part. These aren't those "candies" that help you lose weight. Instead, these are keto diet candies on Amazon that everyone, even kids would enjoy.
There are many reasons why keto diets have become so popular. One of those reasons is that there are so many foods you CAN eat that make the diet feel less like a diet. I mean, a diet that actually encourages you to eat bacon is by far the only diet that should exist.
You can also add candy to that list. There are many different keto diet candies on Amazon that would not only help with your diet but also give Willy Wonka himself a run for his money. It is very easy to find things you can and cannot eat while on a keto diet.
Especially because the keto community is so big and so many people are sharing their ideas. In fact, keto is so popular that companies like Amazon have entire pages dedicated to keto-friendly options. You can easily find keto diet candies on Amazon. But there is a trick to finding the best keto candy on Amazon.
Most of this candy is sugar-free which means it is good for many different types of diets out there. But there is also a low carb trait to them as well. That low carb trait is what makes these candies perfect for a quick keto snack. You should always remember that moderation is key.
Just because these candies fit into a keto diet plan doesn't mean you should be eating them all day, every day. But you will not throw off your entire diet by having some as a snack.
Keto Diet Candies on Amazon | Tom & Jenny's Classic
Who doesn't love a good, chewy caramel? But when you think caramel you think sugar, and you can't be blamed for that. Caramel is literally sugar heated up to a specific temperature. But Tom & Jenny's caramels are low carb and sugar-free.
SmartSweets Sweetfish
You may have an idea of what these candies are like, though they may never admit that. Still, SmartSweets has an entire line of keto candies on Amazon and this one is the top seller. These candies are also vegan, low sugar, low carb, and perfect for your keto sweet tooth.
Stevita Candies
Hard candies are popular because the sweetness lasts for a while. You can pop one of these into your mouth and enjoy it for a few minutes. The best part is one will do the trick. Stevita Candies are hard candies that not only fit into your keto diet but also taste great.
Choc Zero Keto Bark
There are some keto candies on Amazon that sort of break the rules of candy. However, they still taste amazing and are sweet so they should qualify as candy. Choc Zero makes amazing chocolate that is perfect for your keto diet. They take that chocolate and put it into bark form, and you will love it.
Lily's Sweets
One of the best ways to enjoy candy while dieting is to find candy that looks, tastes, and feels the same as any other candy out there. Lily's Sweets makes chocolate bars that come in familiar flavors. For example, Lily's Sweets Salted Caramel Chocolate Bar. This chocolate bar tastes amazing and is low carb, low sugar and perfect.
Edge Chocolate Bars
Sticking with the chocolate bar idea, Edge is another great option. These chocolate bars use dark chocolate to help you enjoy sweets and stay healthy. In fact, these bars are 78% dark chocolate and sweetened with Stevia instead of sugar.
JoJo's Guilt-Free Chocolate
You have surely heard about the power of nuts while on a keto diet. Incorporating that power into the keto candies on Amazon is a great idea. Jojo's does exactly that. This candy is dark chocolate that comes with almonds, pistachios, dried cranberries and more.
More Keto Diet Tips
Ketogenic Coffee Creamers – Which Creamers to Use on a Keto Diet | Keto has seeped into just about every aisle of the grocery store. You can even find keto coffee creamers.
Keto Recipes with Coconut Flour | Coconut flour is a staple in the pantry of anyone who is eating a keto diet because there are so many uses for it.
21 Tasty Ketogenic Chicken Strips Recipes | Keto Chicken Tenders | Chicken strips are amazing, but they get even better when you make them in a healthier way.
Dairy Free Keto Fat Bombs to Curb Cravings | The goal of keto is to raise your fat intake and lower your carb intake. You can do that by giving yourself fat bombs.
On the Go Keto Snacks | Grab and Go Low Carb Snacks | There are even plenty of snacks that fit right into a keto diet for when you're feeling munchy.