Intermittent Fasting Daily vs Weekly Plan Comparison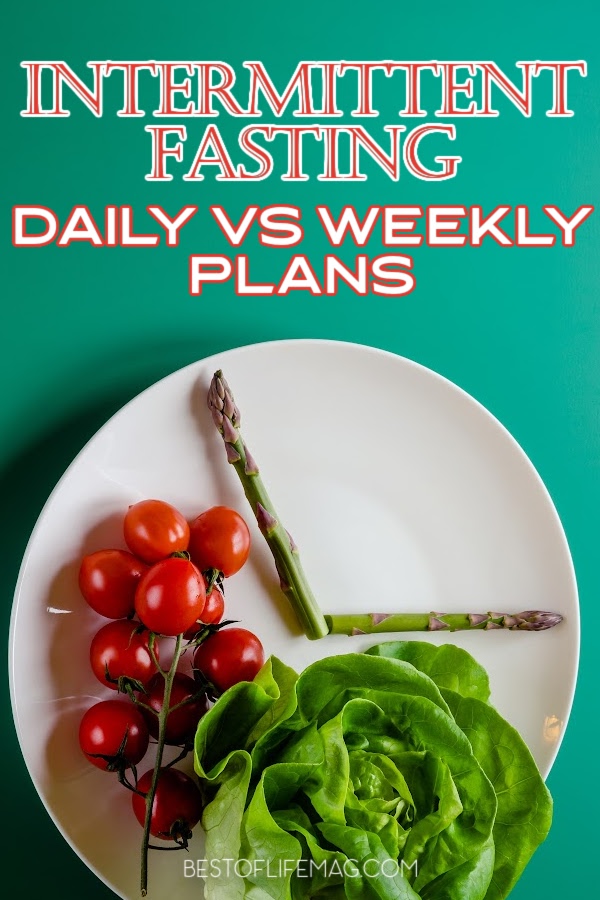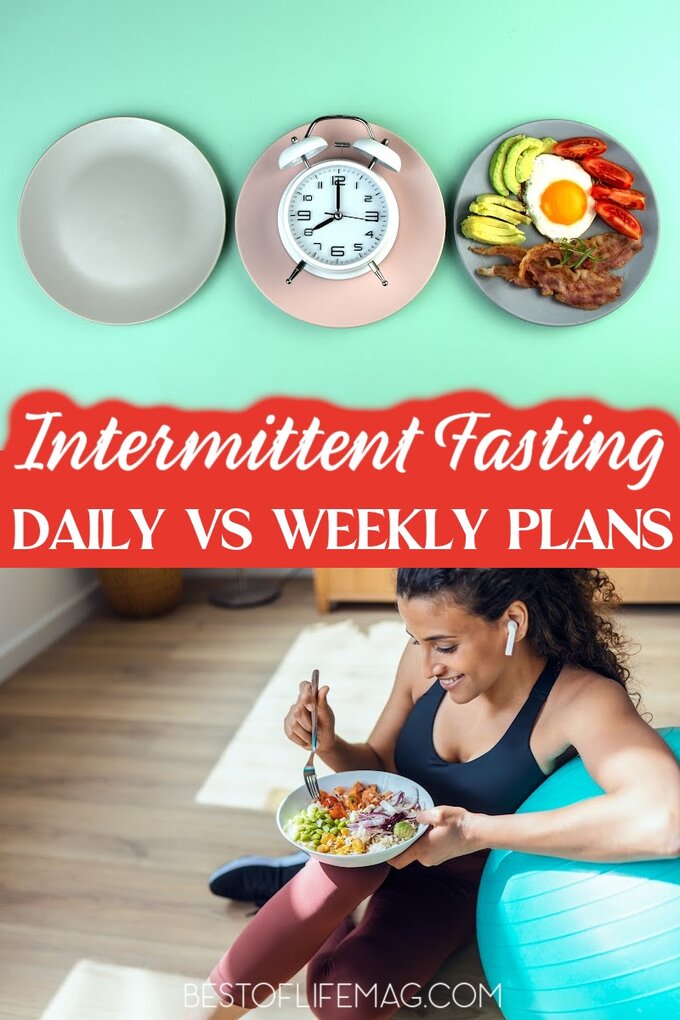 Intermittent fasting schedules have become so popular. But you still have options and still need to make a decision. That is why it is a good idea to put intermittent fasting daily vs weekly plan so that you can figure out the answer.
Intermittent fasting has grown in popularity mainly because it is such an easy schedule to remember. One of the hardest parts of figuring out about weight loss is the eating schedule. You can find healthy recipes all over the internet, and there are tons of people just waiting to train you at the gym.
But finding someone to tell you what to eat and when to eat is a different story. Intermittent fasting daily vs weekly plans can help you decide which schedule to follow and how to lose weight with intermittent fasting. There are a few different intermittent fasting schedules people like to follow.
The most popular eating schedule is the 16/8 schedule. You can't eat for 16 hours, starting from 8 pm until 12 pm the next day. Then, you have 8 hours of time during the day when you can eat. But that isn't the only option available. There are weekly intermittent fasting plans too.
Weekly plans are different in that you don't separate your eating and non-eating hours, more like days. The question is, which one is better for you? The answer can be found when you put the two options against each other for comparison, intermittent fasting daily vs weekly plan.
Daily Intermittent Fasting Plan
Daily intermittent fasting might be the plan that is used most often. This plan follows the hourly plans like 16/8. But this plan essentially renews every single day. This is because half of the 16 hours of fasting is taken up by sleeping. You will literally sleep your way through half of the fasting period.
Then, you just skip breakfast, wait until lunch, and make sure you don't eat after 8 pm. It is very simple and very beneficial. A lot of people like to combine this schedule with a low carb diet. So during the 8 hours of eating time, you eat low carb meals and snacks. One tip would be to eat many small meals throughout that period.
Don't stick to just lunch and dinner. Eat about 3 to 4 small meals that are healthy during your eating hours.
Weekly Intermittent Fasting Plan
This plan differs greatly from the daily plan. However, this is another popular intermittent fasting plan as well. The plan goes like this, you eat regularly for the majority of the week but cut out two days for fasting. The two days can be back to back or split up, but there must be a full 48-hour period of no eating.
That 48-hour period must be made up of two 24 hours periods that are consecutive. This means you must go a full 24-hour period without eating, and you must do it twice a week. Again, this plan is great to combine with a low carb diet. You should always eat as healthy as possible no matter which schedule you choose.
Commonalities in Intermittent Fasting Daily vs Weekly Plan
The differences are pretty glaring in the two plans. Intermittent Fasting daily vs weekly plans are very different ways of reaching the same goal. But that doesn't mean that there aren't commonalities between the two. For example, you can combine both with another diet plan.
You just need to stick to the diet but on one of these schedule plans. Both plans also allow you to drink 0-calorie drinks during fasting hours like water, coffee or tea. That is about where the commonalities end.
Choosing a Plan
There are many things to consider when choosing a plan. Things like your schedule will power, sleeping patterns, and more. The most common out of intermittent fasting daily vs weekly plan is the daily plan. People love the 16/8 schedule because it is so much easier.
However, schedules will play a big role in your decision-making. Would it be easier for you to just go two days without eating per week, or can you keep track of everything for the daily plan? It is recommended to try the daily schedule first, but that is simply because, besides the planning it requires, it is the easier of the two.
The choice remains up to you.
More Intermittent Fasting
Intermittent Fasting Coffee Recipes | Intermittent fasting does allow you to drink coffee before eating hours. Just make sure you make the coffee the right way.
Best Intermittent Fasting Books for Beginners | Getting a little help with intermittent fasting is a great way to ensure you are successful.
Intermittent Fasting 16/8 Foods to Eat | Some foods can help more than others with intermittent fasting. Knowing those foods is like taking a shortcut to success.
Easy Salad Recipes for Work | Intermittent Fasting Friendly | Salad is always a great choice, but it can get a little boring. That is why finding salad recipes to try is strongly suggested.
Intermittent Fasting Lunch Recipes with Chicken | Chicken can fit into your healthy diet plan and help you lose weight.