Intermittent Fasting Coffee Recipes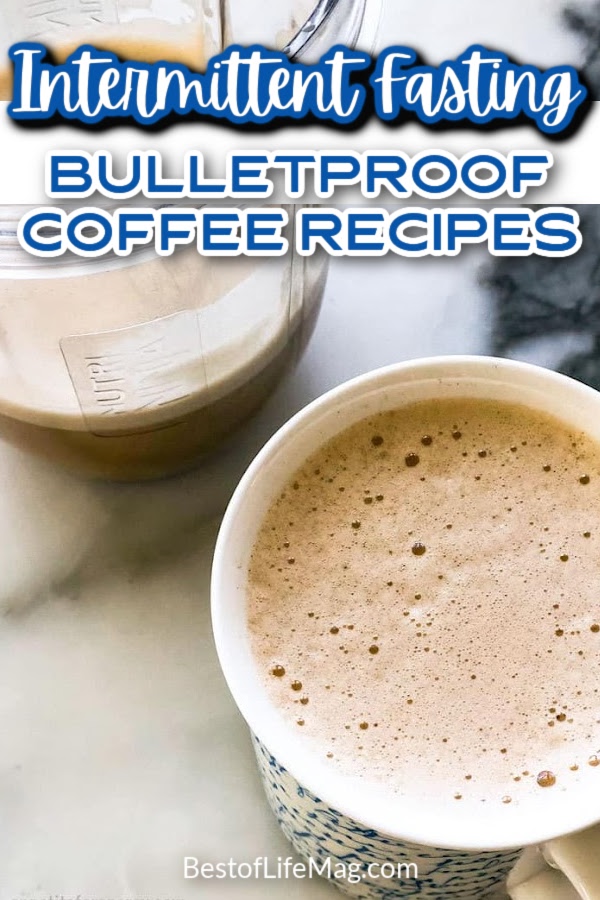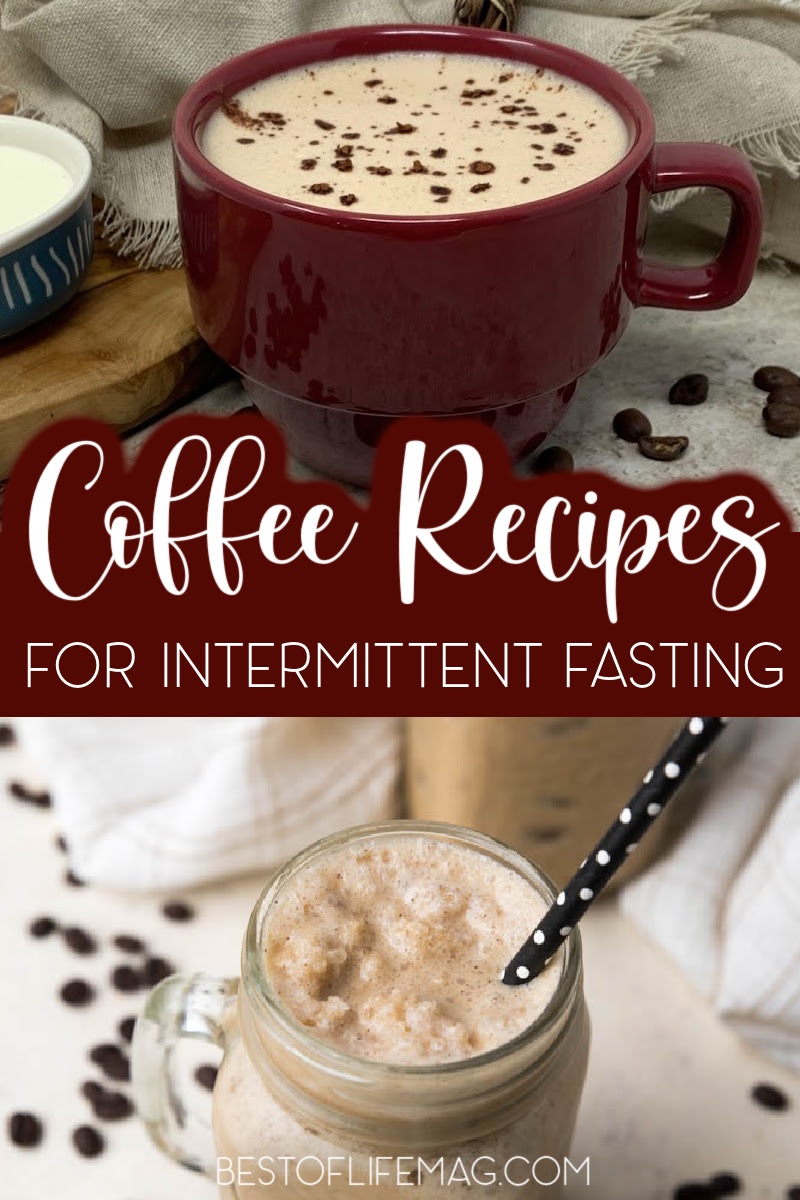 It isn't a good idea to pour a few spoonfuls of sugar, creamer, and other sweeteners into every cup of coffee. The goal of intermittent fasting is to lose weight. Sugar-filled coffee won't help you reach your goal. But there are still ways to enjoy a coffee while fasting.
Did you know that you can drink coffee all day long while you're intermittent fasting? There is a catch though, you need to make the right intermittent fasting coffee recipes. Drinking coffee is a common strategy to make intermittent fasting easier and to extend fasting periods.
These intermittent fasting coffee recipes, when combined with drinking tea and water, will help you achieve the intermittent fasting results you want. There are a few rules you must follow while intermittent fasting. First, you need to choose which hour plan you want to use.
The most popular plan is the 16/8 plan. This plan gives you 8 hours of eating time and 16 hours of fasting time. People usually choose this plan because 8 of those 16 fasting hours could be sleeping hours as well. There is an intermittent fasting rule that is meant to help you make it through those 16 hours of fasting time.
You are allowed to drink water, tea, and even coffee during those fasting hours. But you should be careful with what you drink. You can only drink coffee black during fasting hours. The same rule applies to tea and water. No sugar or additives are allowed if you're drinking water, tea, or coffee during fasting hours.
You can add a few things to the coffee you drink during your non-fasting hours though. But it would be a good idea for you to drink healthier options. Especially if your goal is to lose weight and get healthier. That is where intermittent fasting coffee recipes could really come in handy.
Simple Bullet Proof Coffee | Appetite for Energy
Butter Coffee Fast | Clean Eating Kitchen
Cinnamon Coffee | Popsugar
Brain Fuel Coffee | Julie's Lifestyle
Himalayan Salt Coffee | Life Health HQ
One of the most popular ways to drink coffee while fasting is with bulletproof coffee. However, bulletproof coffee isn't the only way. There are more recipes that allow you to enjoy coffee in the morning without breaking your fast. The last thing you want is to break your fast (breakfast).
But you also need your energy in the morning and that is why you need these intermittent fasting coffee recipes. These recipes below are ones that are healthier versions of coffee but they still have additives. Some still strongly believe that having additives is ok as long as it is in moderation.
These recipes are best if used during your non-fasting hours. You probably shouldn't start the day with these recipes but can enjoy them as soon as your fasting hours are finished.
Dairy-Free Bulletproof Coffee | Wildflowers Ranch
Chocolate Keto Bulletproof Coffee | The Keto Option
Cinnamon Bulletproof Coffee | Carolyn Williams RD
Iced Bulletproof Coffee | Sugar-Free Mom
Bulletproof Matcha Latte | Low Carb Maven
More Intermittent Fasting
Easy Salad Recipes for Work | Intermittent Fasting Friendly | Salads can get pretty boring. That is why it is important to spice things up and use different recipes.
Intermittent Fasting Lunch Recipes with Chicken | Lunch is easier when you have a plan filled with a ton of recipes.
Intermittent Fasting Hours: Plans and Hours to Eat | Intermittent fasting is a fantastic way to get back into a healthy lifestyle.
Why Does Intermittent Fasting Work? | In fact, it has worked for so many people around the world. The question is, why?
How to Get Through Hunger When Fasting | Hunger is something we can't escape, especially as we start controlling our portions better. But there is a way to get through it all.