This site contains affiliate links. Please read our Policies for information.
The holidays are here! Use these great DIY Christmas crafts as presents that are cheap and cheer-worthy. Not only can you save some money by making your own gifts you can also show your friends and family that you care! It's so nice to give and receive handmade items. In our world that is constantly moving and bustling along it's hard to give people our most valuable commodity…our time. Making DIY Christmas Crafts for gifts can be a great way to show people that they mean the world to you! It's also a great release and a chance to relax and unwind from the stress of everyday life, especially during the holidays when things have a tendency to go haywire.
Easy DIY Christmas Crafts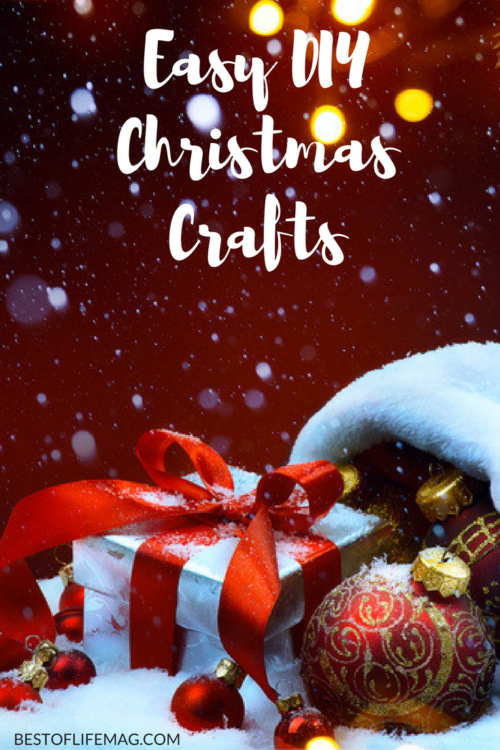 Cookie Cutter Fudge
To make these adorable fudge treats, use cookie cutters with simple shapes. Making fudge is extremely easy. This recipe uses a microwave, but electric tops or
gas ranges
 also work splendidly. Use aluminum foil to create a bottom for each mold by sealing the foil tightly around the outside. Lightly spray a cookie sheet. To make the fudge you will need to microwave 1 ½ cups semisweet chocolate chips with 1 cup peanut butter chips, 1 can sweetened condensed milk and 2 tablespoons butter on high for 1.5 minutes. Stir every 30 seconds and mix in 1 teaspoon of vanilla when they are melted.
Hand Painted Wine Glasses
Plain wine glasses can be found very cheaply. You'll need to use glass paint, but it's readily available in most craft stores. You don't have to be overwhelmingly artistic to end-up with an attractive glass. Even just painting lines, dots or circles will
create an attractive end product
. You could also print a stencil off of the Internet.
Wash the glasses before painting. If you are using a stencil, then apply the paint with a small brush around the edges first. Set the final product on a cookie sheet and allow it to dry.
To set the paint, put the glasses in a cold oven and turn it to 325 degrees Fahrenheit. Once 375 is reached, bake for 30 minutes then turn the oven off. Let the glasses cool gradually in the oven.  Setting the paint will make it dishwasher safe.
Bird Seed Ornaments
Birdseed ornaments
 can be made simply and cheaply. They can be hung inside and then put outside when the season passes or you can place them outside right away. These hangers will attract all sorts of feathered friends and bring some life to your yard in the dreary winter.
Birdseed is inexpensive, but different kinds of seed attract different types of birds—so keep that in mind. You will need about four cups of seed to make one batch of ornaments. You will also need ¾ cup all purpose four, ½ warm water, 3 T corn syrup and 1 package of plain gelatin.
Start with the water and gelatin in a large mixing bowl. Stir the mixture until the gelatin is completely dissolved. Whisk in the corn syrup and flour to create a paste, then just add your birdseed and mix well. The mixture can be poured into a number of molds; individual ornaments as well as a large bunt pan all work. Whatever you end-up using, spray it generously with a non-stick spray. After pouring into your mold, use a spoon to press the seed down. Let your shapes dry for several hours before removing them from the mold. Small ornaments should get 3-6 hours, an entire wreath should be allowed to rest for a day. After removing, give the same amount of time to be sure the core is dry as well.
Pour your mixture into the molds, filling to the brim. Your creations should be refrigerated, uncovered, for two hours or until they are firm. Once they are firm feel free to decorate with candy, icing or candles.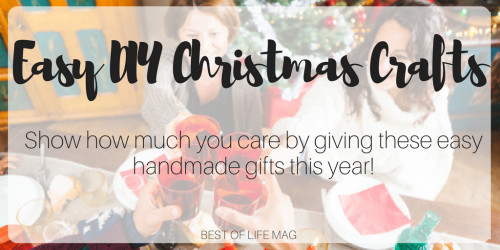 Don't forget to stock up on some crafting supplies in time for the holiday season!
This is a guest post from Holly Watson. She is a wife and stay-at-home mother. Holly enjoys traveling, eating grapes, and writing on behalf of Sears and other great brands. Her children always seem to have a Kool-Aid stain on their upper lip. You can follow her daily mantras on www.eatbreatheblog.com.
Save
Save