Easy Whole30 Recipes to Keep you on Track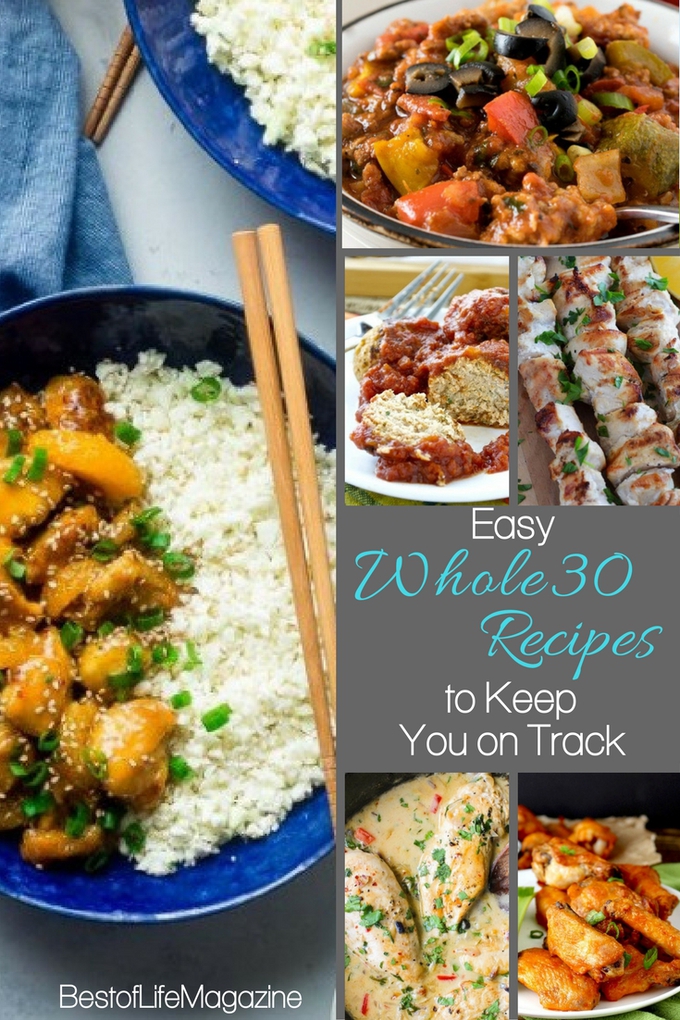 What scientists and health experts will tell you is just eat healthy and exercise regularly. When all's said and done, you should just love the body you have when you do everything correctly. Now that my rant is over, there is one diet that can help you get the perfect you that is meant to be, the Whole30 diet. All you need are some easy Whole30 recipes to keep you on track.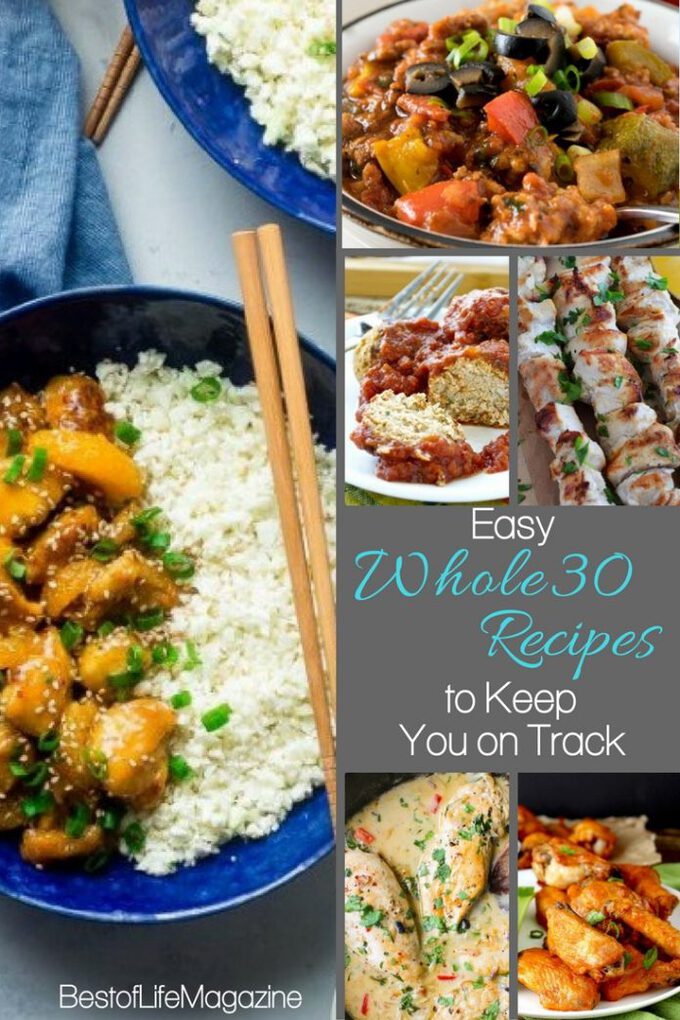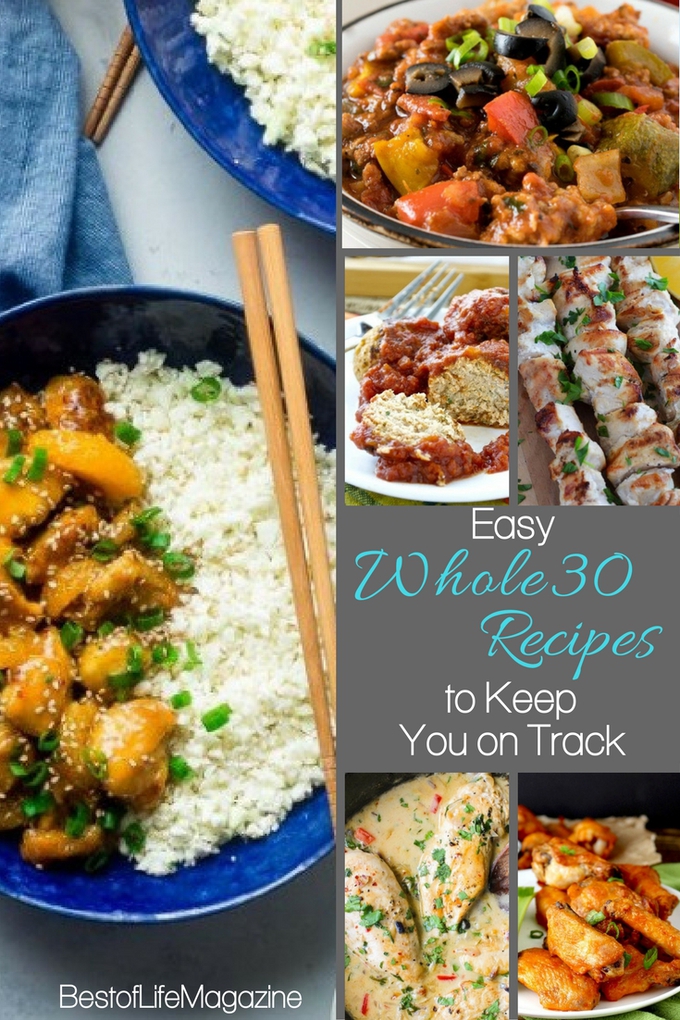 Easy Whole30 recipes to keep you on track are ones you'll enjoy eating that will keep you as healthy as you can be on your journey to the natural you.
The Whole30 book is great, it gets you set up and details the "why" behind the program. There are also some Whole30 cookbooks out there as well as some nice (and cheap) at home workout gear. You probably know by now that I love Jillian Michaels and working out at home. The resources for a healthy lifestyle are nearly endless, all you have to do is add the effort!
Scientists speak against trend dieting a lot and for very specific reasons. The most important one is you can't fight biology. When it comes to dieting, results will always vary from person to person and fade diets are not created for you specifically.
In fact, the goal of a fad diet is to meet the needs of the majority and sometimes not even that is achieved.
Lettuce Wrap Tacos | Thank You Honey Blog
Baked Buffalo Wings | Jay's Baking Me Crazy
Breakfast Sausage | 40 Aprons
Italian Meatballs with Marinara Sauce | Noshtastic
Sausage Pizza Egg Muffins | Paleo Running Momma
Shrimp and Avocado Salad | Kalyn's Kitchen
Creamy Taco Soup | The Movement Menu
Pulled Tandoori Chicken | The Big Man's World
Turkey Avocado BLT Salad | Pink When
Chili | A Family Feast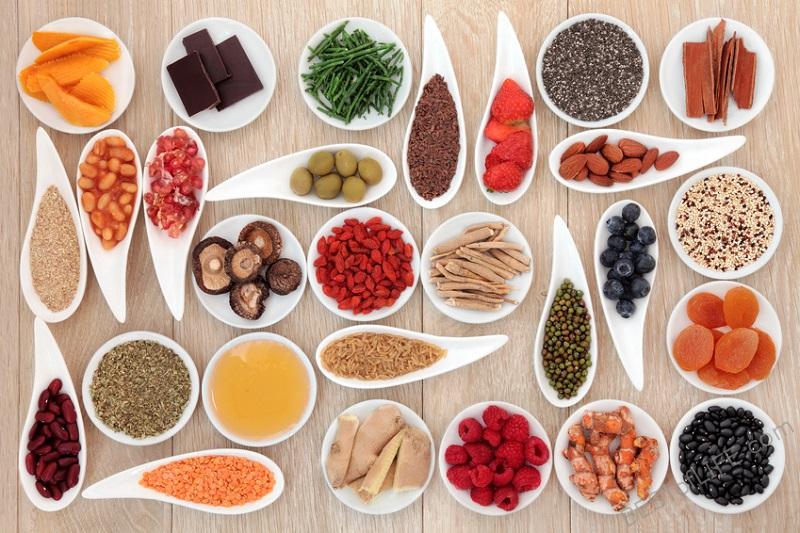 Turkey Meatballs | Fashionable Foods
Lemon Chicken Skewers | What the Fork
Tuna Green Chile Zoodle Casserole | Cotter Crunch
Sweet Potato Chicken Poppers | Unbound Wellness
Orange Chicken | Food Faith Fitness
The Whole30 diet is different from most fad diets because the goal isn't really to lose weight. I mean, they claim it is but if you look deeper it's more so to start healthy eating habits. Gone are the processed foods that you regret when you've finished eating them.
Pineapple Teriyaki Baked Cauliflower | Athletic Avocado
Shrimp Cakes | Kit's Coastal
Coconut Lime Chicken | a Saucy Kitchen
Ground Turkey Plantain Nachos | Clean Eating Veggie Girl
Roasted Lemon Salmon | Hungry by Nature
In place of those bad foods are healthy foods like meats and vegetables. Stop worrying about carbs and calories and start worrying about easy Whole30 recipes to keep you on track.
Looking for Some Jillian Michaels Workouts to Accompany your Whole30 diet?
Bodyshred Escalate Printable Workout Checklist
Jillian Michaels 10 Minute Body Transformation Review
Body Revolution vs. Bodyshred Workout Reviews
Squats Workout App to Lift Your Booty