This site contains affiliate links. Please read our Policies for information.
We have only eight days until Christmas and one of the things I will miss the most is seeing what our little elf, Marco, has been up to while we sleep.  He is always up to some fun Elf on a Shelf ideas!  Even more than that I will miss seeing the smiles on our children's faces when they find him.  The Elf on the Shelf was introduced to our family in 2007 – he truly is a member of our family during the holidays.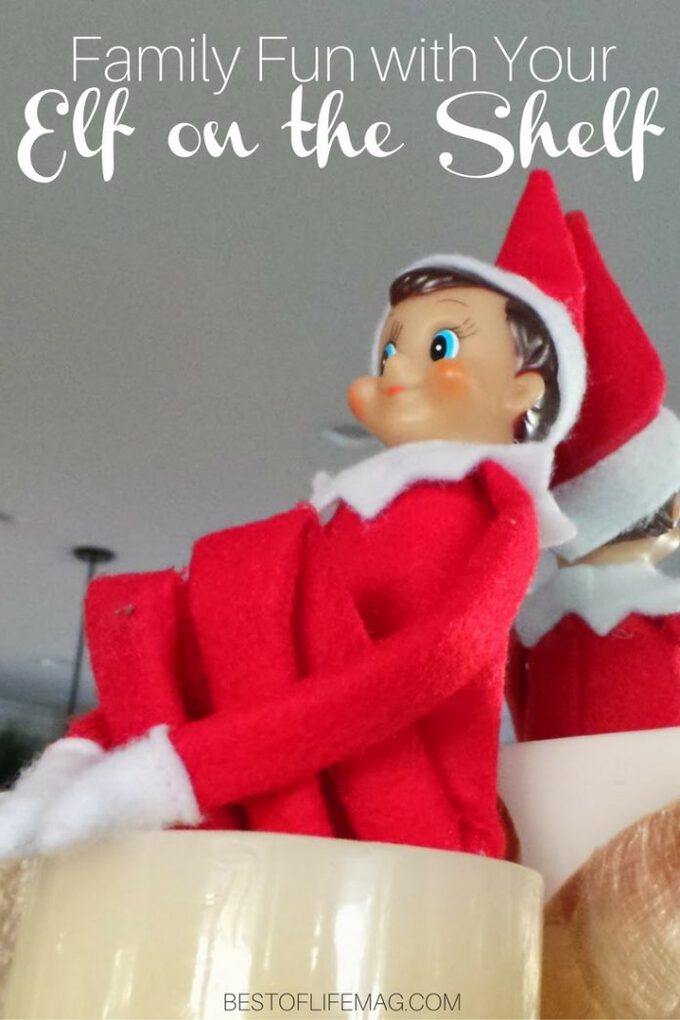 Fun family Elf on a Shelf ideas make tradition during the holidays even more memorable!
As we count down the days, don't forget that I have you covered if your Elf on a Shelf forgets to move with tips and tricks for when your Elf on the Shelf doesn't move.  But today is about the fun Elf on a Shelf ideas.  Cal and Ava have been having a great time with Marco and love the days when they get to play along with him.
Play a Game with your Elf on a Shelf
Whether it's a game of chess, checkers, Yahtzee or air hockey, play a game with your Elf on the Shelf.  Make it even more fun by having your children leave a note for their elf asking what games they like to play or by having them start the game and leaving a note for their elf.  The possibilities are endless but SO fun!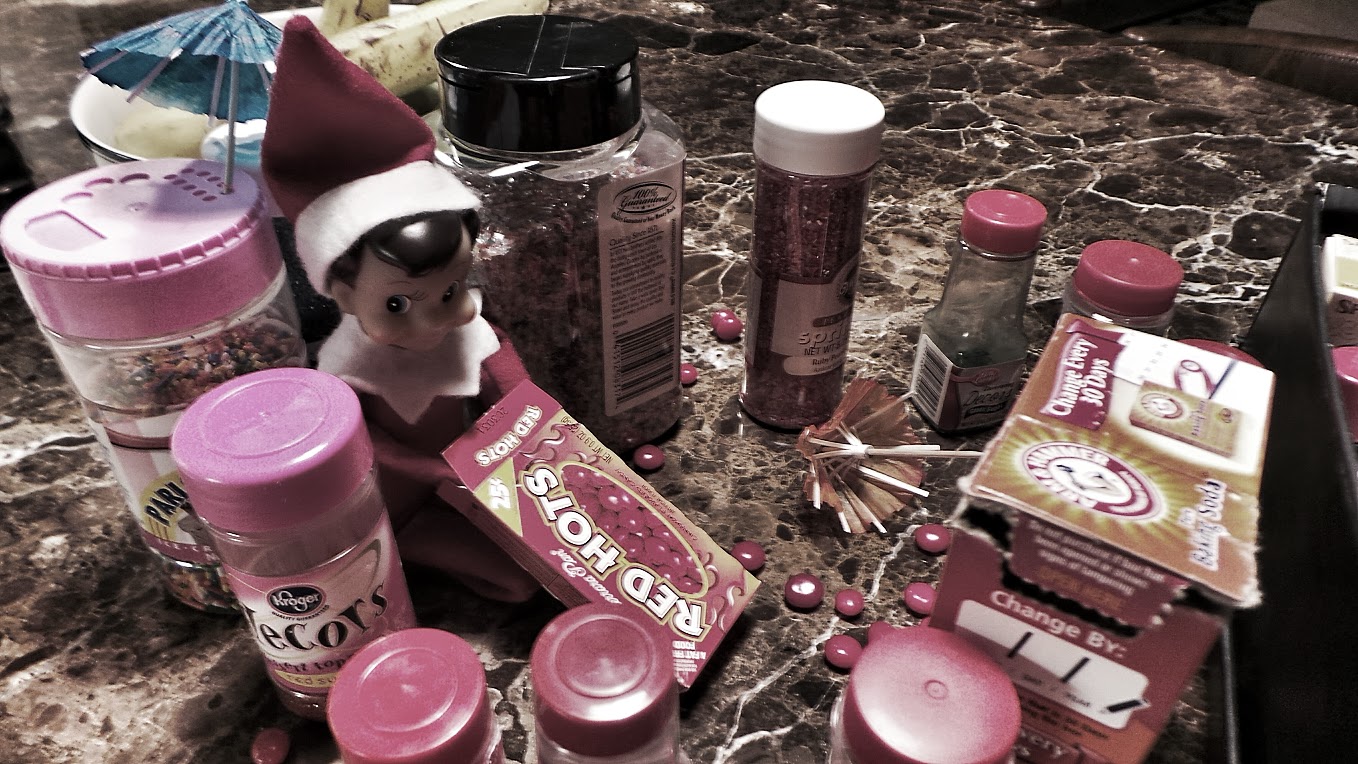 It's COOKIE time for Elf on a Shelf
What would the holidays be without cookies?  Make cookies with your elf to have some extra fun this year.  Your Elf on the Shelf can leave out sprinkles for the family to use , pull out recipe cards to help inspire you, find himself in the drawer looking for the mixing spoon, and then of course eating them overnight with a Pepto next to him in the morning from eating too much.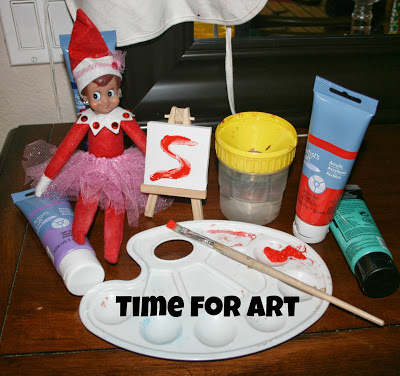 Make an Art Project Together with Elf on a Shelf
Wendy at Over the Top Mommy has some super fun Elf on the Shelf ideas that are so interactive and fun.  Making an art project together is perfect because the kids can do a few things during the day and then Marco can add to the project while they are sleeping.  The greatest part is that your family will treasure the art creation for years to come.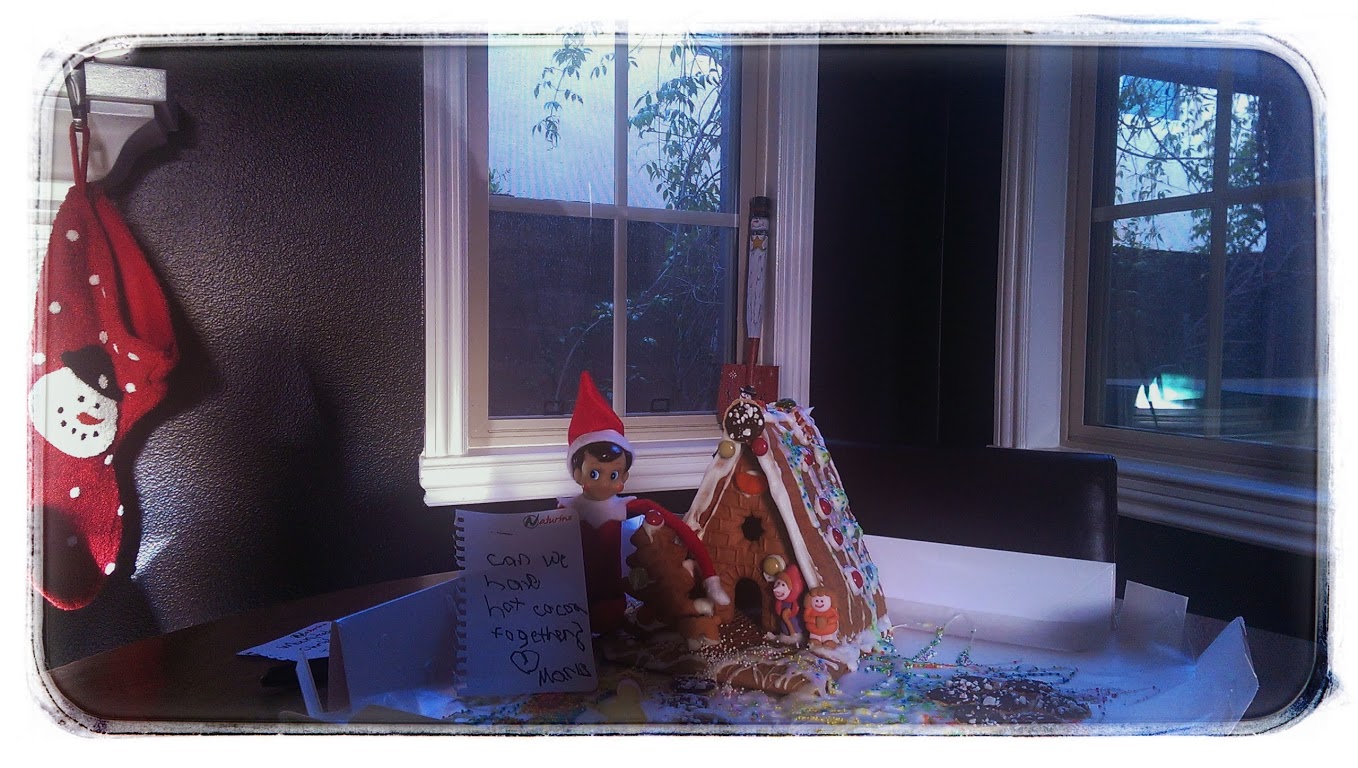 Have Hot Cocoa with your Elf on a Shelf
Little Marco left the kids a note this morning asking them if they could have hot cocoa together.  Talk about excitement!  They are going to make him a small cup when they get home from school and enjoy a little hot cocoa with their holiday friend.  Imagine their excitement when they leave the room to clean up and come back to find the hot cocoa gone!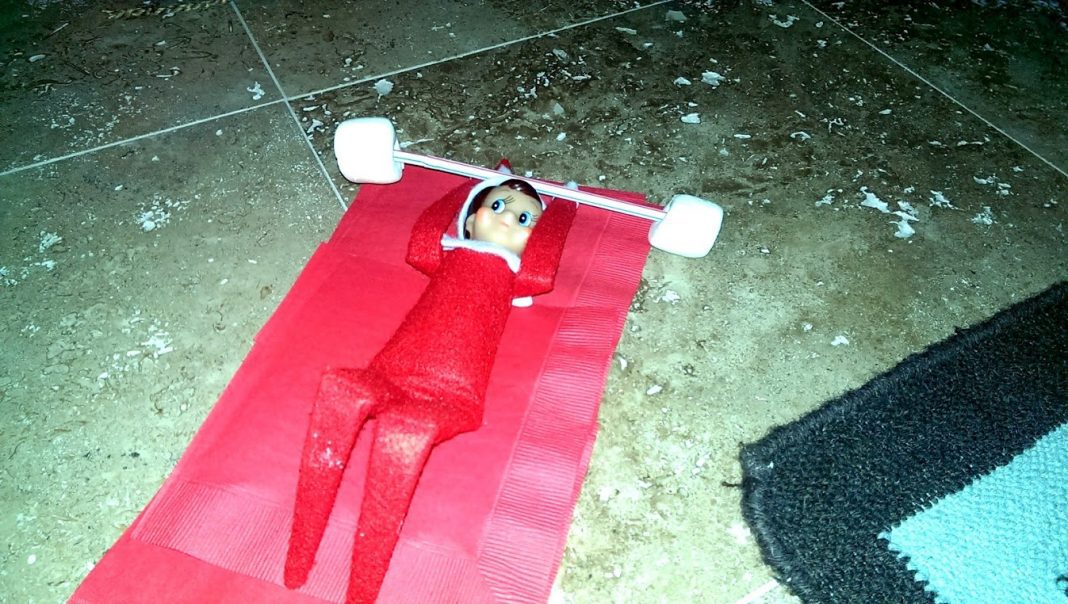 If you haven't had a chance to start this tradition just yet there's still time! Here are some great supplies to get you started.
Elf on the Shelf Doll
Elf on the Shelf Kit
Elf Outfits for Boys and Girls
The Elf Story (In case the book gets lost!!)
Elf Sized Suitcase
Elf on the Shelf Pet Reindeer
The Elf Story DVD
Elf on the Shelf Pet St. Bernard
Baking Set with Elf on the Shelf Kit
Elf on the Shelf Advent Calendar Countodwn
Naughty or Nice Elf on the Shelf Board Game
And here are some Elf on a Shelf Supplies you may need!
Save