This site contains affiliate links. Please read our Policies for information.
Road trips are an Americana moment for parents; I think we started planning them when we were pregnant with our first child.  From RV trips to car trips to see national parks and the rest of the country, there is so much to see and do. Making a road trip successful and enjoyable can be easier said than done however.  With the best road trip tips at hand, we have taken so many trips in our car and have made some of the best travel memories.
Save time, stop less, and make a family road trip enjoyable with these road trip tips.

We partnered with Mazda to test drive their Mazda CX-5 on our latest road trip to Arizona. Hopefully these road trip tips help you plan, organize, and make the most of your family road trip just like they did for us.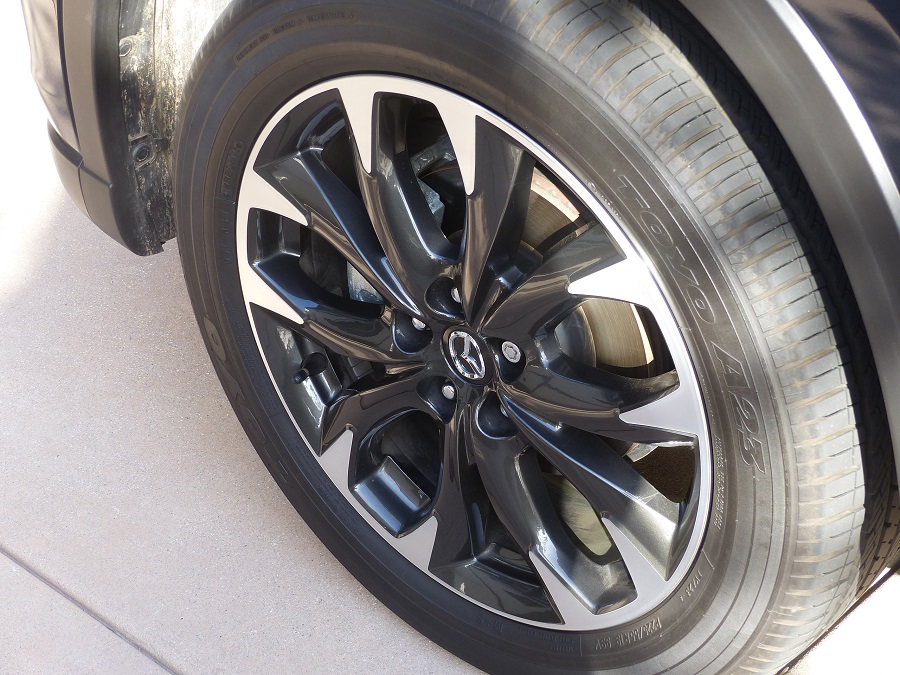 Check those Tires
This may seem like a no brainer to many but we have all done it.  Leaving for a road trip without checking your tire pressure is just asking for trouble. Trouble that completely stinks when it happens on a long stretch of road. Without cell service. With children.
Enough said, right?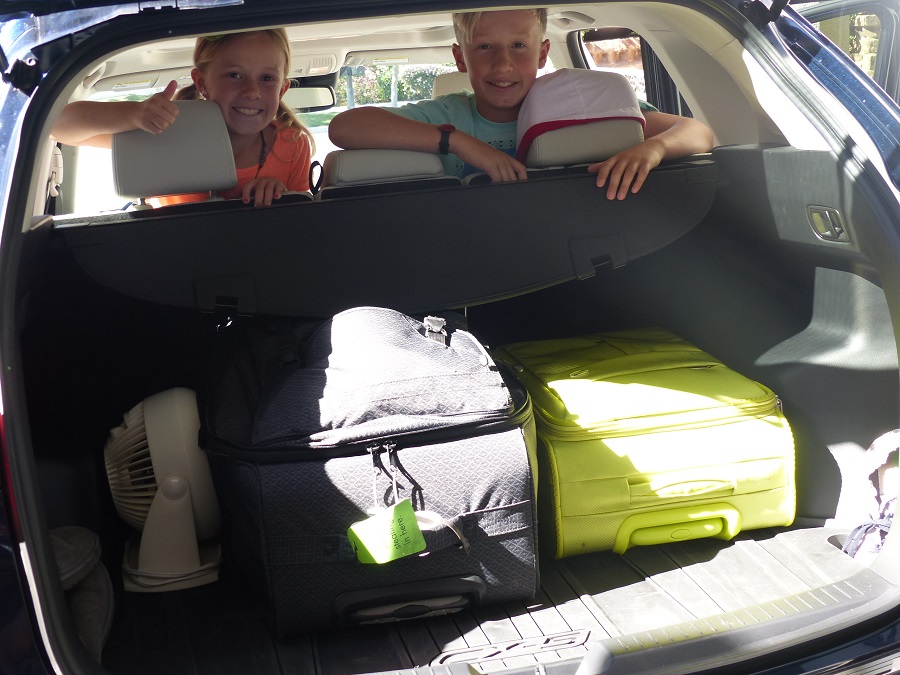 Baggage Rules
When our kids were babies we went on every family road trip with a full arsenal. We were prepared for anything life would throw our way because when they were babies, buying forgotten items at our destination was expensive.  Now that they are older, we limit  – or try to – the amount of junk stuff we take on each trip.  The kids get one bag for their clothes and toiletries and my husband and I get another. This makes it easy to stay organized when we travel and also holds the kids accountable for keeping track of their own belongings.
Extra hotel travel tip: pack a cheap small fan to block what is bound to be hotel noise so everyone can sleep well.  A well rested family always has more fun traveling.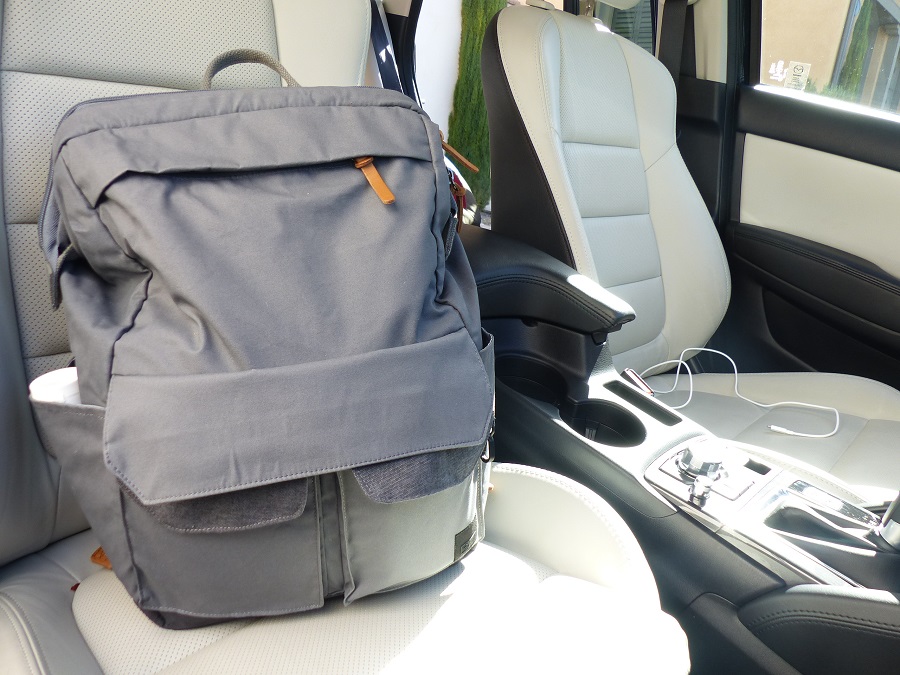 Pack a Car Bag
A major part of any kind of road trip is keeping kids entertained and everyone fed.  We always pack one central car bag that has everything I need to make that happen.  Snacks, drinks, medicine, special items needed for the specific destination – they all go in this one bag and keep me organized.  If I can easily find what is needed, it makes everything go a lot smoother and all car passengers happy.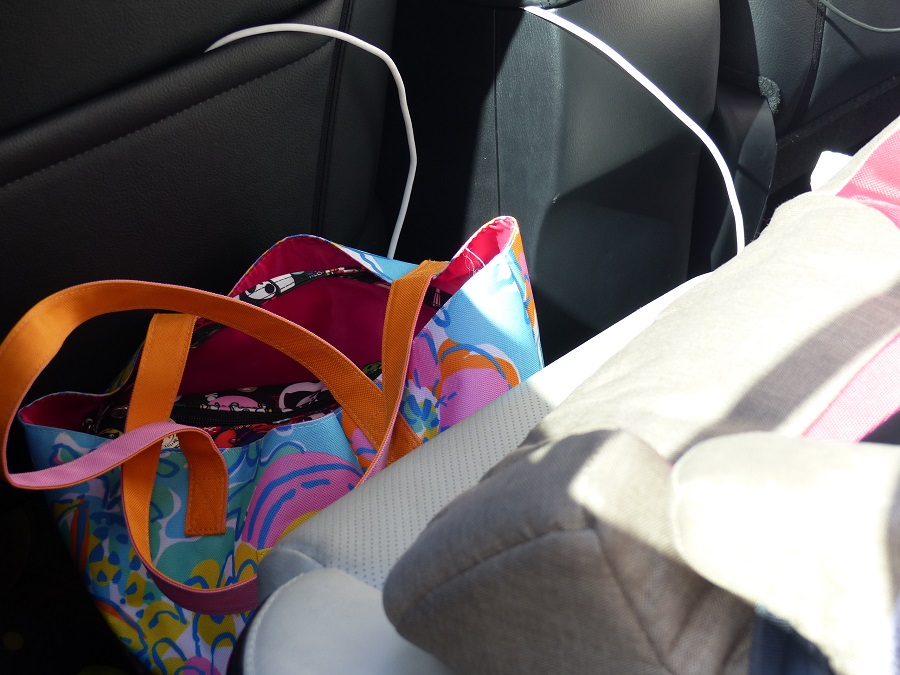 One for All and All for One
Make sure each person has their own charger for their electronic device collection. This makes for a quiet and happy trip but is also a good safety measure.  We often travel from California to Arizona on our road trips and always like to be prepared in case a car breaks down on the long desolate stretches.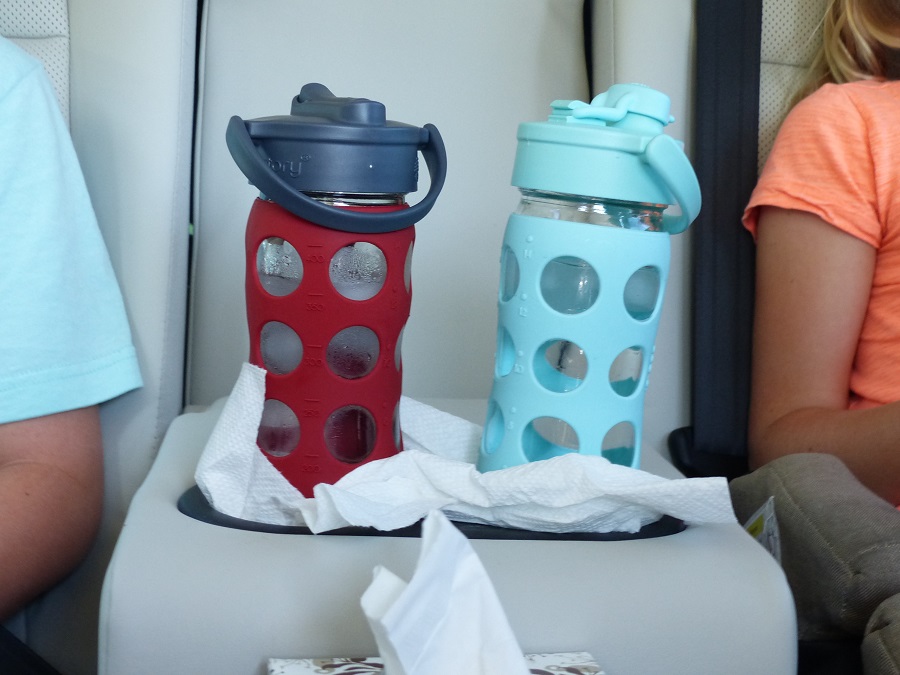 Keep Everyone Hydrated
Kids are very much like adults; many times when they are "hungry" they are actually thirsty.  Our kids love having their own water bottles at hand and it guarantees less snacking and less whining.  Since they are not actively running around and working up a thirst it helps to prompt them to drink up as they don't often realize if they have not stayed hydrated.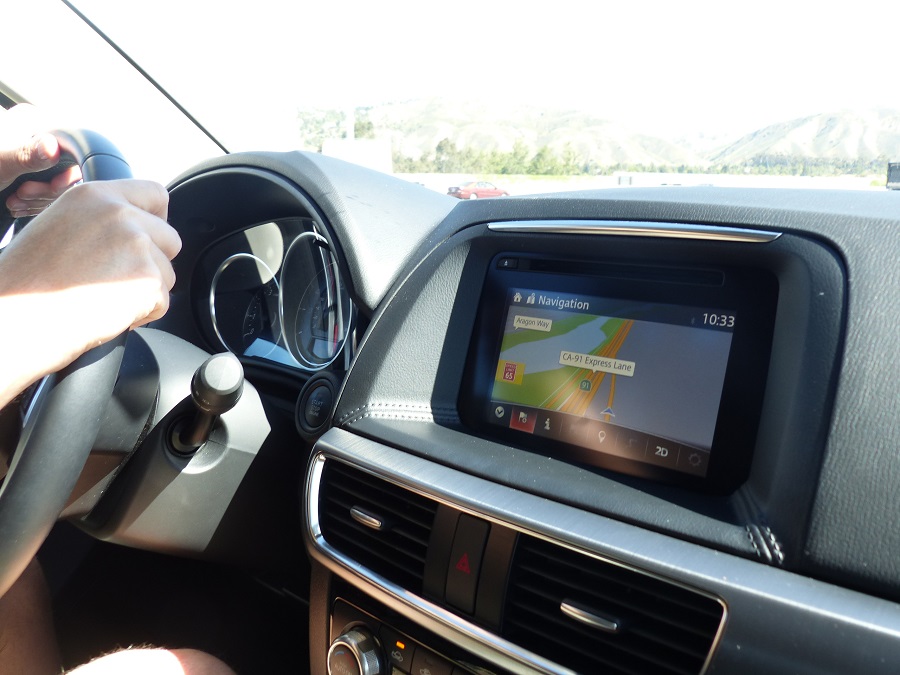 Navigation is Always On
Along with road trip come detours.  We kept the navigation in our 2016 Mazda CX-5 on at all times so it could respond real time to traffic alerts and detours.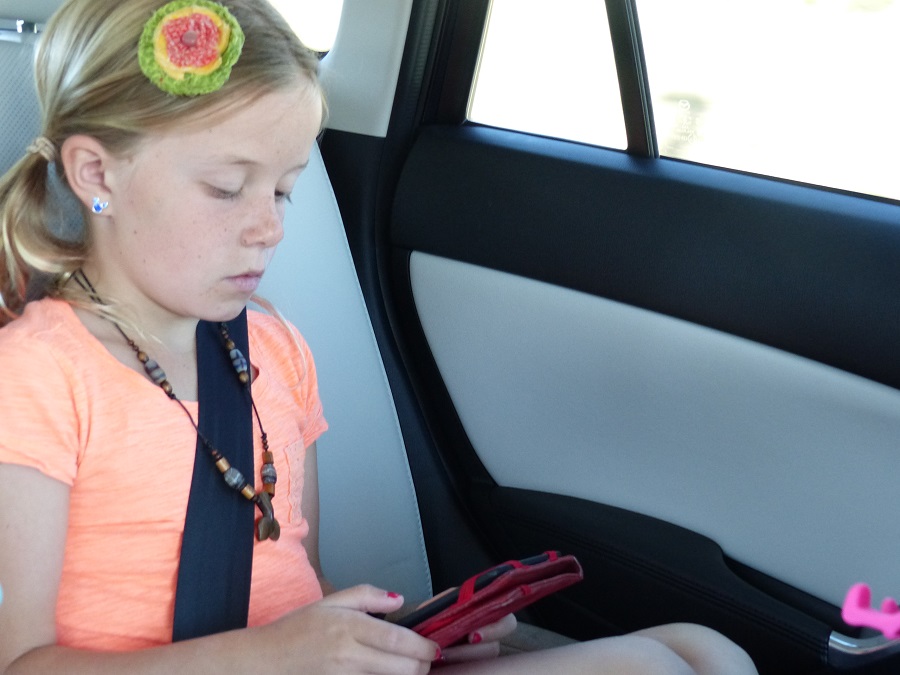 Pack Activities & Books
It is true what they say. Too much screen time is not good for children.  Their brains are not meant to go buzzy on games and movies for long periods of time. Pack activities, books, car bingo, and a Kindle to rotate in and out between screen time.  The result of less hyper children is well worth it.
These road trip tips are some of our favorites and we hope they help your family too! Be sure to check out all of the great features in the new 2016 Mazda CX-5!
Save
Save