Warm Wine Recipe Spices for a Warm Happy Hour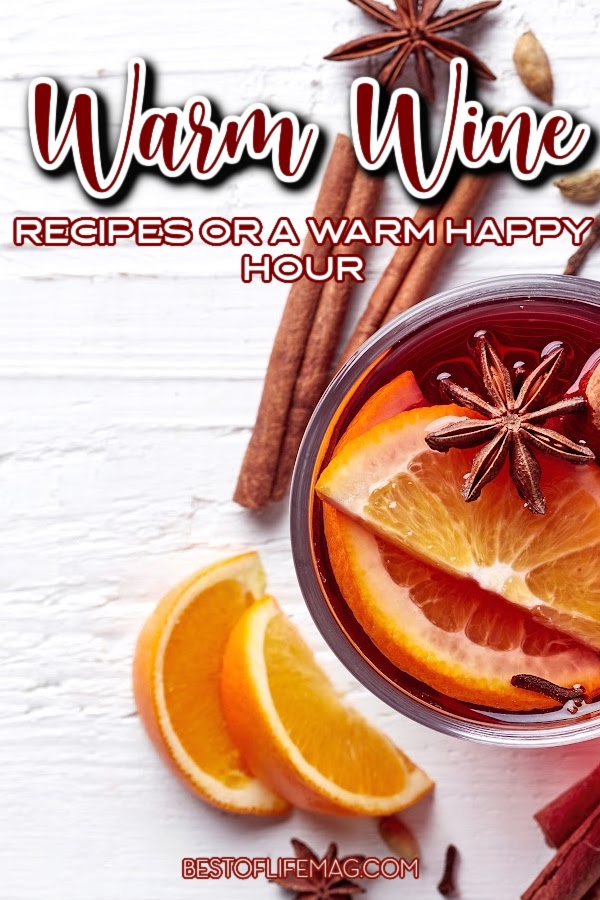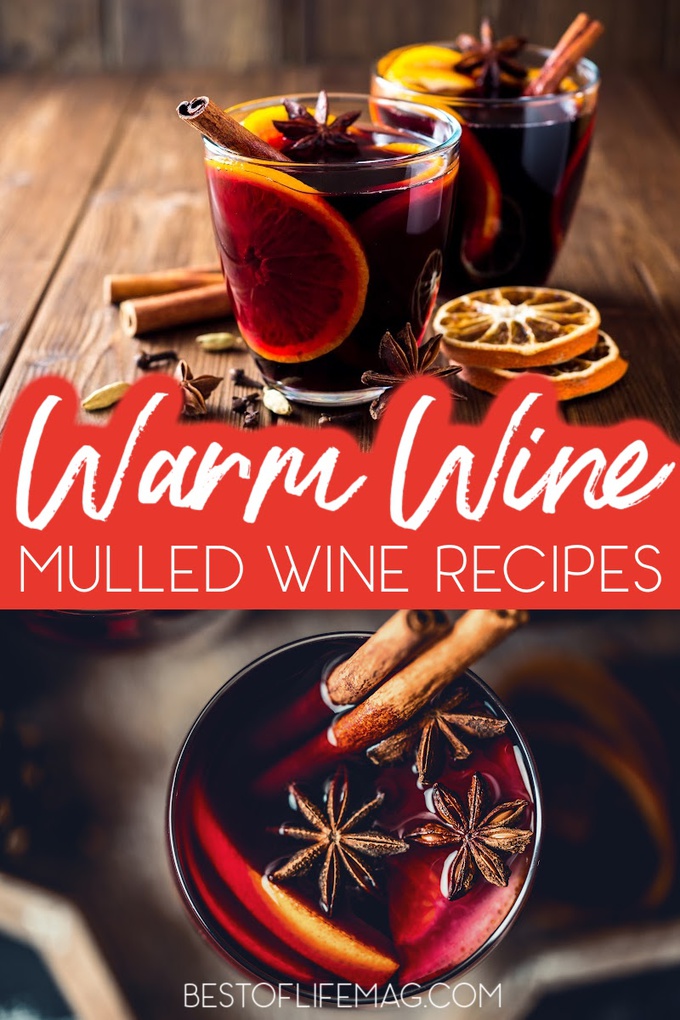 Mulled wine is a mixture of wine, spices, and fruit that is heated up. There are even special glasses called mulled wine glasses. The beauty of mulled wine is that you can make it at home and it's easier than you think. However, you will need to use the right warm wine recipe spices in order to make your cup of mulled wine.
There are a specific set of warm wine recipe spices that need to be used in order to make your mulled wine taste amazing. One does not simply just get a mug, pour some wine in it, throw it in the microwave and call it a day. Warm wine or mulled wine requires some very specific recipes that use specific spices.
These spices are used to add flavor and heat as well as preserve the flavor of the wine itself as it is cooked. People who have made mulled wine before know that the mix of spices used can vary depending on preference. There are plenty of different recipes that require different measurements of spices but they all have similar spices in common.
The goal is to give the wine a light spiciness while adding a citrus flavor. All of the ingredients on this list are optional, it really depends on preference. There are different recipes you can try and adjusting the amount is a fun way to find your favorite mixture.
Just be sure to have fun with it and enjoy the mulled wine when it is finished.
Warm Wine Recipe Spices | Cinnamon
Cinnamon is one of the most commonly used spices in mulled wine. Cinnamon naturally has a warm, somewhat spicy taste to it that is very earthy and delicious. In wine, the earthiness will fade a bit as it compliments the flavor of the wine itself.
The amount of cinnamon varies from recipe to recipe, but what it comes down to is your preference. When using the cinnamon, the goal is to keep the cinnamon sticks whole and to just let the flavors infuse as it cooks. The last thing you want is to get a mouthful of any of these spices when drinking a glass of mulled wine.
Warm Wine Recipe Spices | Star Anise
Star Anise is another spice that is commonly used in mulled wine recipes. Star anise is a spice that gives off a sweet and spicy flavor. In fact, licorice is the flavor that comes to mind for most people when they taste star anise.
The problem with star anise is that the flavor is very strong and so you won't need many. Instead, stay light on the star anise and make sure you again, keep these whole as the wine cooks. Obviously, we can't control if any tiny bits break off but there are ways to try and keep it all together.
Warm Wine Recipe Spices | Cloves
Cloves are another powerful spice that you will want to try and keep them whole. Cloves offer a sweet and bitter flavor, some people refer to the flavor as "intense". Use a light hand with the majority of these spices as you don't want one to overpower the other.
For example, one recipe calls for 8 cloves which are very small but 2 whole cinnamon sticks. That is exactly what we're looking for when making mulled wine, a smooth balance.
Warm Wine Recipe Spices | Cardamom
Cardamom is a very complex spice and it has more than a few different flavors all packed into the little pod. There is a citrusy, minty, spicy, and herbal flavor that is fragrant all in one spice. Since it is so full of flavor, cardamom is used often in different recipes and can be hard to replicate.
This spice can be slightly crushed before cooking it in the wine as it will release more flavor that way.
Warm Wine Recipe Spices | Brown Sugar
Brown sugar is another great option to put into mulled wine. Brown sugar will offer a sweeter flavor that is reminiscent of the molasse that is used to make it. Luckily, the brown sugar should dissolve in the wine itself as it cooks.
What we're after here is a sweetness that compliments the heat from the rest of the spices in a way that isn't overpowering. All it takes is half a cup of brown sugar for 1 full liter of wine.
Warm Wine Recipe Spices | Vanilla Pods
Vanilla pods are another great source of sweetness to compliment the spice in the wine. The important thing is that you don't use vanilla extract, we want to just infuse flavors here. If you use vanilla extract, the vanilla flavor might be too strong and that might not taste as good.
Use whole vanilla pods and let simmer in the wine as it cooks.
Mulled Wine Ingredients | Bay Leaves
Bay leaves offer a bitter taste that is very muted and all it takes is two bay leaves, whole. Most people don't taste bay leaves as much but they do smell it when it is cooked. Bay leaves have an herbal smell that is somewhat floral and has a similar smell as oregano or thyme.
For the mulled wine, bay leaves add to the bitterness but also add to the aroma of the wine in an amazing way.
Mulled Wine Ingredients | Orange Peel
Many people don't just stick to spices for mulled wine, some people get adventurous with their recipe. Orange peel is often used in mulled wine but there are a few things to note before you use it. The most important thing to do is to first peel the orange and then remove all of the white pit from the inside portion of the orange peel.
Some people like to use the orange peel as a bit of a pin cushion for the cloves as well. To do that, simply peel the orange, remove the white pit, and then poke the cloves through the outside of the orange peel. It's that easy.
Mulled Wine Ingredients | Syrup
The syrup is a good substitution for all of the spices in mulled wine, all of them. Using a mulled wine syrup is essentially taking all of the spices that you would add to the wine while cooking and combines them into a syrup that you can just mix with wine and cook.
The syrup takes time to make and often includes, brown sugar, clementines, cloves, cinnamon, bay leaves, star anise, nutmeg, vanilla extract (here it's okay), and some allspice. All you need to do is mix the ingredients in a pan and heat until it boils, then return to a simmer for 20 minutes.

More Wine
Temecula Wine Tasting Tips | Things to do in Temecula | Temecula is the wine country of southern California and there are plenty of wine tasting opportunities there.
Outdoor Wine Glasses for Summer Parties | Non-Breakable Wine Glasses | Drinking wine outdoors is relaxing but can be dangerous. However, you can save your wine glasses by using outdoor wine glasses instead.
Impressive Red Wines Under $35 | There is no need to spend hundreds on a bottle of wine. In fact, there are plenty of red wines under $35 that taste just as good.
How to Store Wine after Opening | Opening a wine bottle without intending to finish it is risky. But there are ways you can safely store wine after it has been opened that won't ruin the wine.
DIY Wine Gifts for Women | Wine Gifts Mom Will Love | Wine gifts don't need to cost an arm and a leg, you can DIY those gifts. Some of them will require an empty wine bottle…you know what that means.