DIY Margarita Glasses | Margarita Gift Ideas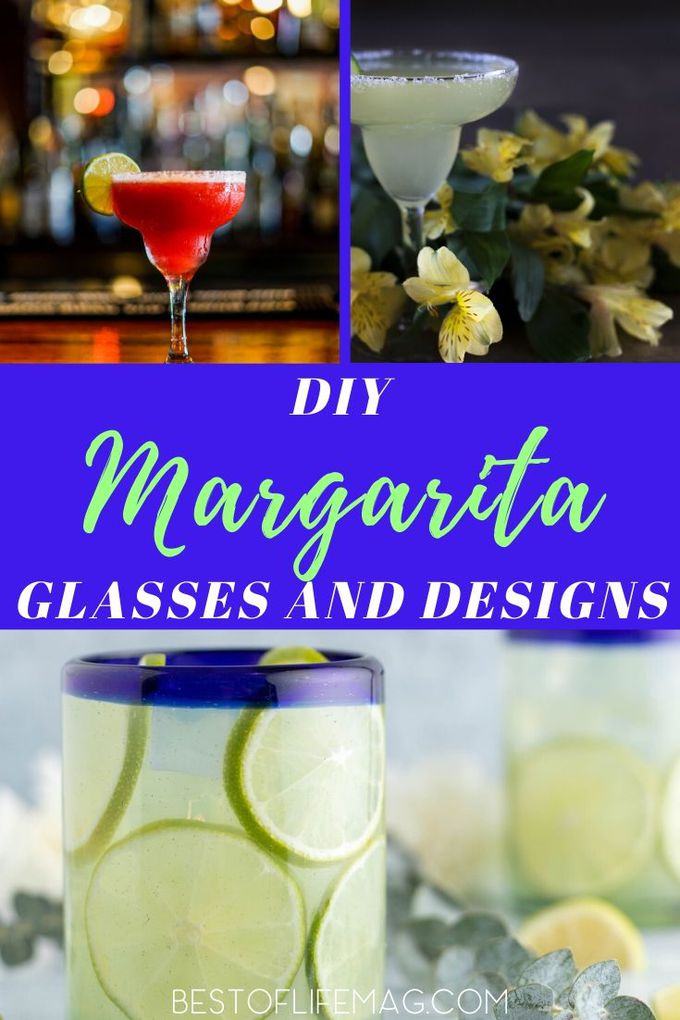 Finding the perfect gift isn't always easy. That is why DIY gifts are such great ideas. You have full control over the design, the colors, and most importantly, the creative direction. Take DIY margarita glasses for example. These glasses are a great way for you to put a little personalization in your gifts. But the absolute best part might not be the gift itself but the amount of money you spend on the gift. All you need is a bit of inspiration to help you get started.
DIY margarita glasses make great gifts and allow you to celebrate and share the love of tequila and margaritas with others.
DIY gifts are amazing! You can make almost anything you want. But making DIY gifts is an even better idea. Gifts that you make will not only cost less but can have more meaning.
Take DIY margarita glasses for example. These glasses can be made with inside jokes written on them or with special memories.
There are so many ways to add more meaning to the glasses than you might find on a margarita glass from the store. There is a chance that you will find the perfect margarita glass to gift someone at a store but those chances are slim.
That is why DIY projects are perfect for gifting. The problem is that not everyone can just pick up a blank margarita glass from the store and get creative.
Luckily, there are many different tutorials for DIY crafts like this one that you can use for inspiration.
Hand Painted Margarita Glasses | EHow
Hand Lettered Dollar Store Margarita Glasses | One Project Closer
Ombre Margarita Glasses | PMQ for Two
Glitter Margarita Glasses | My Crazy Good Life
Margarita Scented Candles | Shaken Together
Getting Started
Making DIY glasses of any kind is way easier than you may think. Each of these ideas is made to ensure that you complete what you want and get to where you want to be.
But most importantly, they are guidelines. That means that you can take these ideas and customize them as you want. Don't like this color? Try a different color.
Maybe you don't like the entire design and would prefer just a piece of it. That is fine too.
Confetti Glasses | Serendipity by Sara Lynn
Hibiscus Flower Glasses | Amy Ressa
How to Paint Glass | Plaid
Glitter Dipped Glass | Poofy Cheeks
Gold Rimmed Glasses | A Kailo Chic Life
Making DIY Margarita Glasses
In fact, some of these tutorials use different types of glasses like tumbler glasses or wine glasses. That is okay, you can still use them on DIY margarita glasses.
All you need to do is use a margarita glass and follow the steps as they are. The result will be an amazing glass that you can gift to the margarita lover in your life.
Frosted Glass | Vicky Barone
Marbled Glass | Guidecentral English
Hand-Painted Glass | Ideas for the Home
Chalkboard Glasses | Something Turquoise
Mustache Margarita Glass | Taylor Made Artistry
More DIY Projects
DIY Wine Gifts for Women | Wine Gifts Mom Will Love
Margarita Bar Decorations and Ideas | Best DIY Margarita Bar Ideas
DIY Wine Rack Ideas for Wine Lovers