DIY Wine Gifts for Women | Wine Gifts Mom Will Love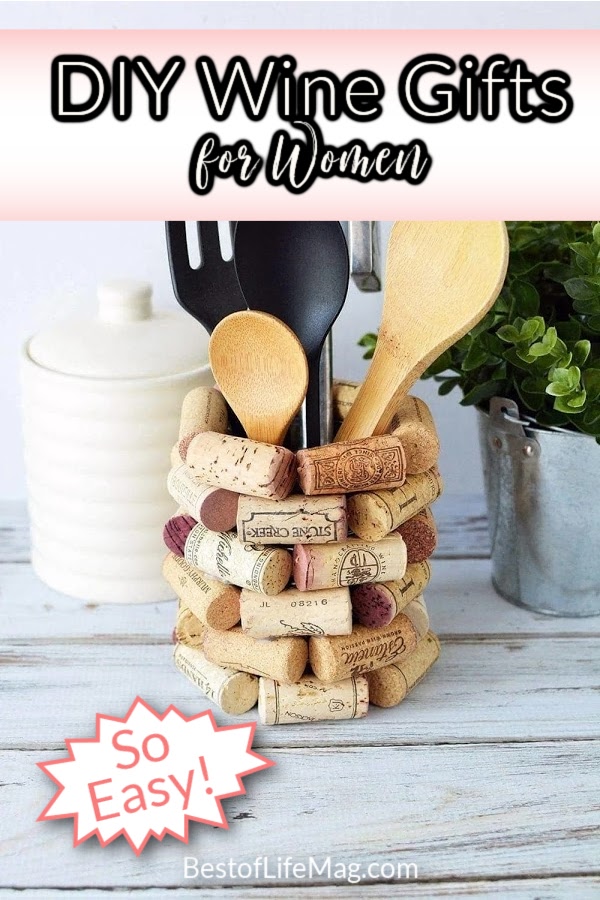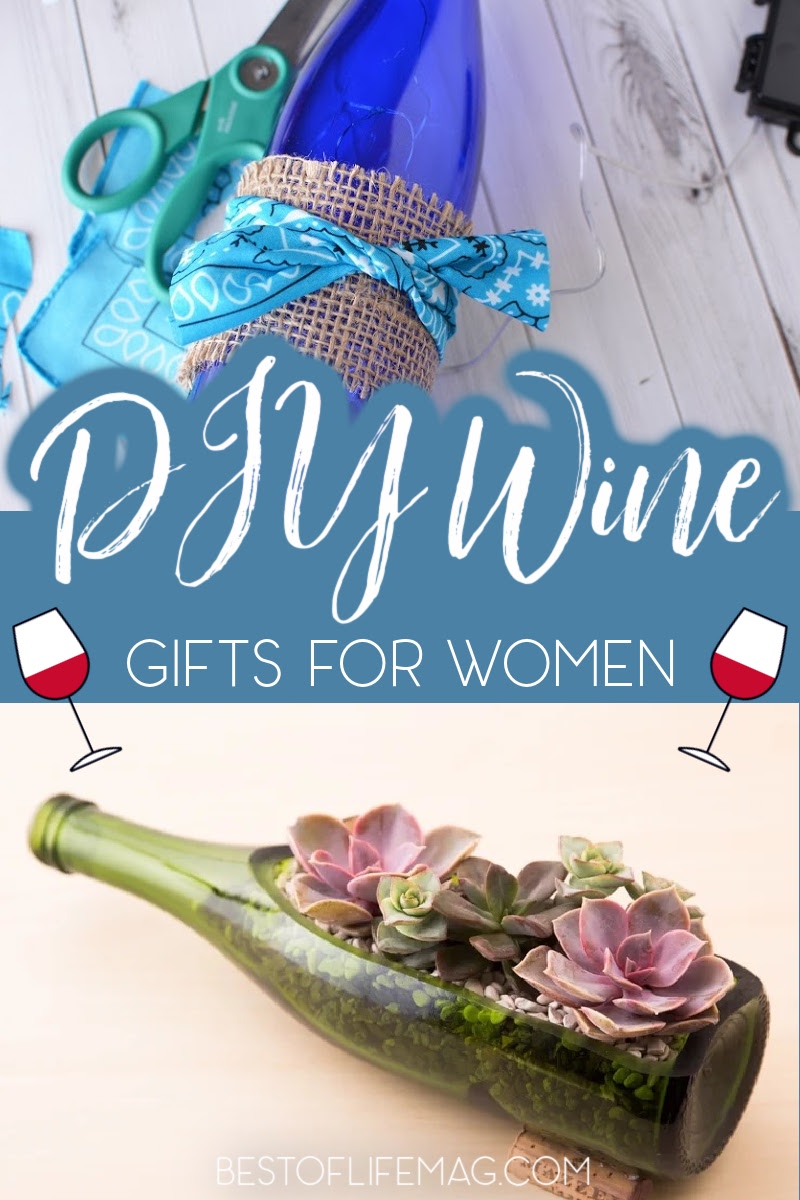 Wine is one of those things that can take the edge off of a long week that isn't terrible for weight loss, can be healthy, and tastes amazing. Most gifts that have to do with wine can come at with a not so pretty price tag. Luckily, there are ways to save money, DIY wine gifts for women.
The best DIY wine gifts for women will also make the best wine gifts for mom and save you from emptying out your account for a gift, not that mom isn't worth it. Moms tend to have a lot of things in common, most moms love life hacks, beauty products, and working out from home.
Another thing most moms like is wine. Not only are these wine gifts mom will love, they will also save you money and add a special level of thoughtfulness and sprinkle on some love. As a mother, there is nothing I love more than getting DIY gifts from my children.
Even if the gift is as small as a fingerpainting, it shows that they put time, thought, and effort into the gift and I adore that. I also adore wine, a glass of wine is how I wind down after a busy day and is something I will never get tired of, ever.
If these things were combined, say, in some DIY wine gifts for women, I'd be the happiest mom. Not only are DIY wine gifts something I look forward to, I look forward to appreciating them all year long. I am willing to bet I am not alone in feeling this way so impress mom this year and get her the wine gifts mom will love.
DIY Wine Cork Ornament | Best of Life Magazine
How to Make a DIY Lighted Wine Bottle Craft | Best of Life Magazine
DIY Wine Rack Ideas for Wine Lovers | Best of Life Magazine
Holder for a Wine Bottle and Glasses | Down Home Inspiration
Wine Caddy | Toolbox Divas
DIY Wine Gifts for Women
There is nothing better than a great gift for that special lady in your life. But she will definitely appreciate the effort you put into the gifts you give. Any ol' Tom Dick or Harry can run into a store and grab the latest perfume or the hottest tech.
But you can go a step above the rest by making the gifts you give. She might miss the price tag for a second. However, she will notice the effort and love that was put into these gifts. Not to mention, wine lovers are easy to please. Give us a nice wine glass with a cool design and all we will need is the wine to fill it up.
Message in a Bottle | Sadie's Seasoned Goods
Painted Vases | Crafts by Amanda
Wine Bottle Tiki Torches | The Whoot
DIY Wine Bottle Holder | Shanty 2 Chic
Frosted Tumblrs | Vicky Barone
Safety Tips
Wine bottle crafts are fun and can turn out amazing. But the bottle is made of glass which means you will need to practice safety. Adults should help any kids who want to make thee crafts for mom as well. One tip is to use painter's tape.
You will want to cover the majority of the bottle in tape if you need to cut the glass or make a hole. The tape will not only prevent cracks but will protect you. Of course, glass shards can cut through the tape, but the idea is to create a layer that holds small pieces in place if they do shatter.
Wine Cork Utensil Order | A Magical Mess
Glittered Wine Glasses | See Vanessa Craft
Wine Bottle Planter | Succulents and Sunshine
DIY Wine Glasses Using Sharpie | Belle Vie
DIY Wine Rack | The House of Wood
More Wine
Impressive Red Wines Under $35 | You can pair your DIY gift with a nice bottle of wine. The best part is that it doesn't have to cost you much.
10 Best Wine Toast Quotes to Say Cheers to | You can also use some wine quotes in the card you give her with the gift you made her.
How to Store Wine after Opening | There are also ways to impress the woman in your life by helping her keep her wine after she has opened it.
Discover New Wines with Chardonnay Box | You can even sign her up for a subscription service that delivers new bottles right to her door.
Coravin Tips and Tricks to Elevate your Wine Drinking | She might even enjoy getting a new way to open her wine bottles with little effort.