This site contains affiliate links. Please read our Policies for information.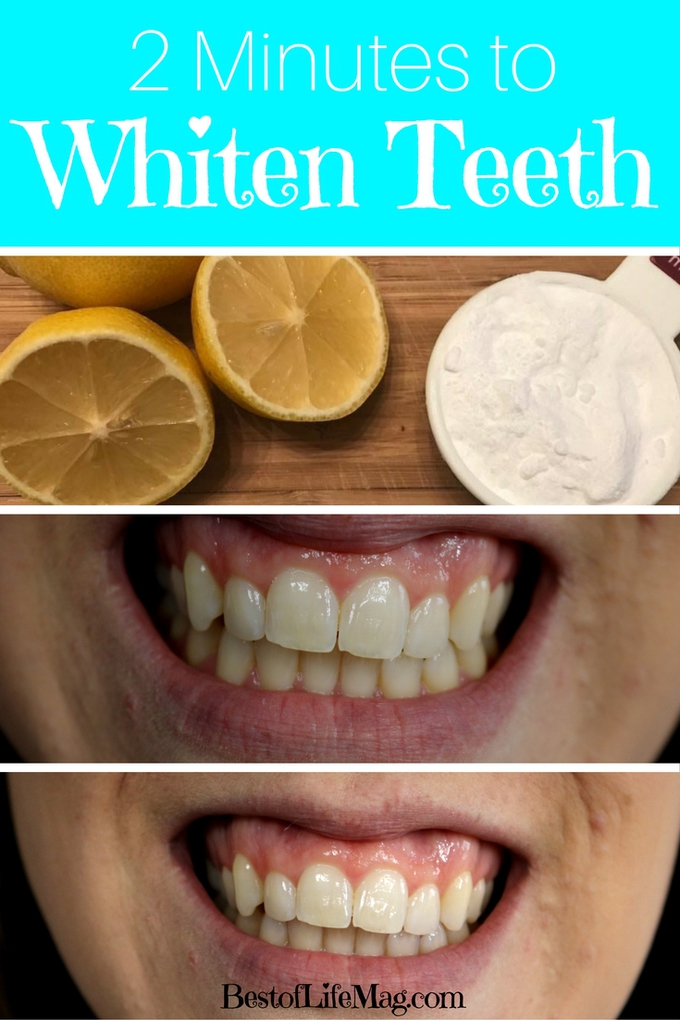 We live in a world that is full of delicious foods and drinks. Our daily habits make us happy and keep us moving…let's face it, coffee is a MUST! One thing we often overlook is how these substances damage our smile. Once teeth become noticeably discolored it can be tough to figure out what works or how to whiten your teeth. With this simple process and just 2 ingredients you can help to restore your brilliant, pearly white smile!

It can be tricky to figure out what works or how to whiten your teeth but this method is simple just 2 ingredients!
You will need some simple ingredients for this process. Aside from lemon and baking soda you will also need a bowl to mix up the paste and either a cotton ball, some cotton swabs or a similar product to apply the paste.
We're using a small cosmetics brush because the feel of cotton on teeth might be a little weird. This also allows for more precise placement of the paste.
I always use this treatment as an excuse to change my toothbrush. Keeping a clean, fresh, toothbrush on hand is a great idea and helps cut down on bacteria growth.
Ingredients Needed to Whiten Your Teeth at Home
Juice from half of 1 lemon
1/4 Cup of baking soda
Clean toothbrush
Directions for How to Whiten Your Teeth at Home
Mix juice from the lemon and baking soda until it is a smooth paste.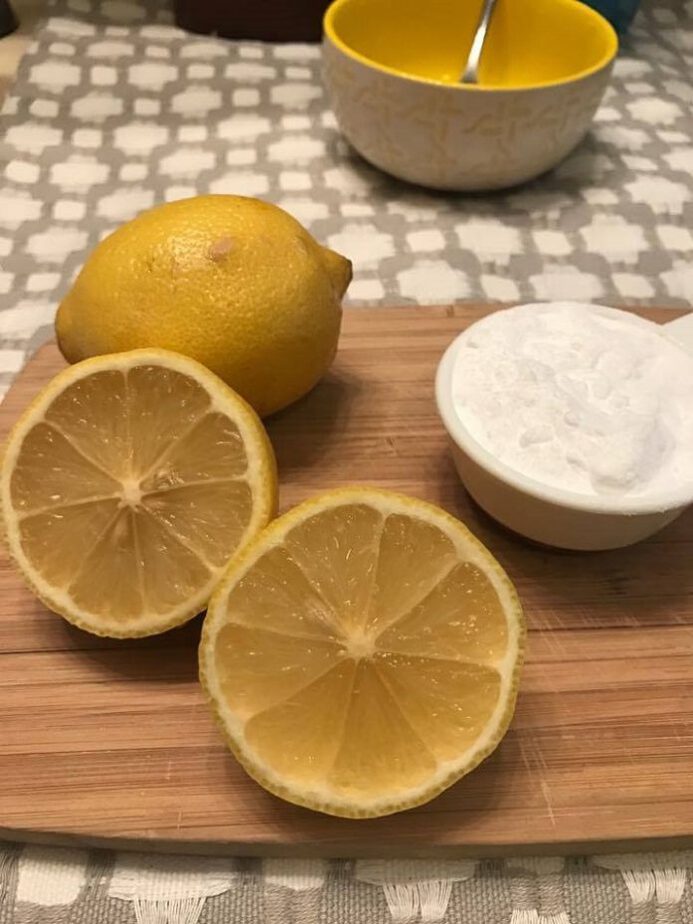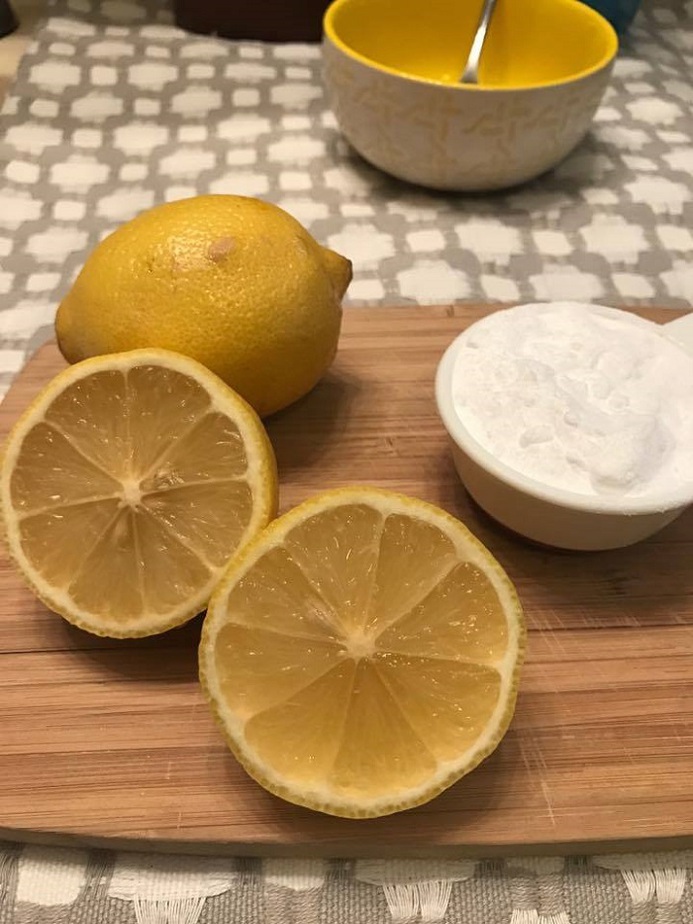 Once the paste is well-mixed use the cosmetics brush or a cotton ball/swab to apply an even coat to teeth.
Allow to sit on your teeth for no more than 2 minutes.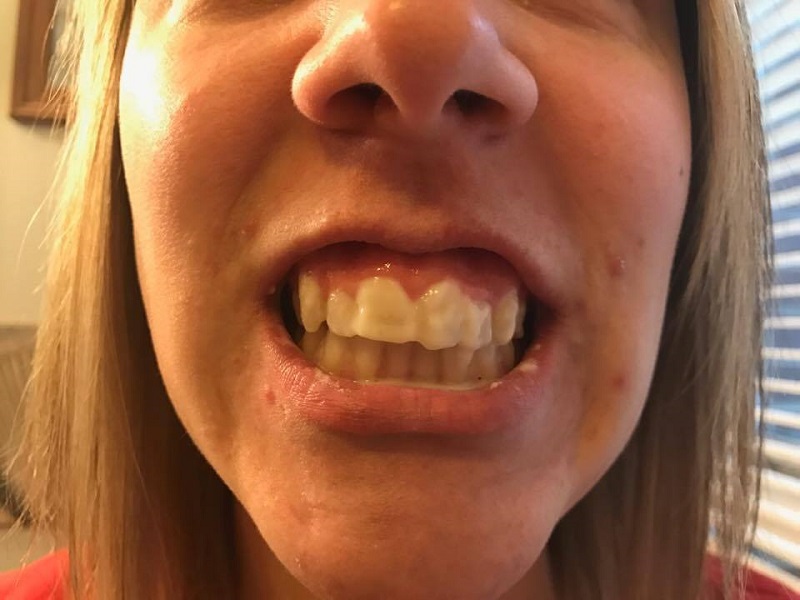 Rinse with water for several seconds until the paste is rinsed off teeth.
Brush teeth like normal with a clean toothbrush.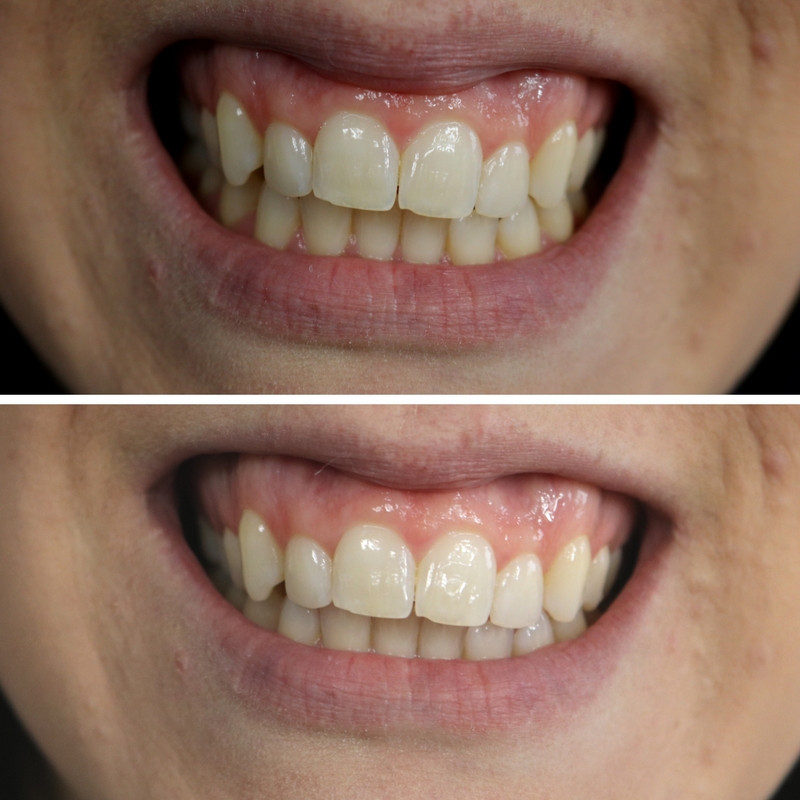 This is a very simple process for how to whiten your teeth at home. With just 2 minutes and 2 ingredients, you can restore your beautifully brilliant smile.
It is important to remember that the acidity in this mixture is very abrasive. Do not abuse this method or it can damage the enamel on the tooth. I like that this restores some whiteness to my smile.
It's part of looking and feeling my best. We workout to keep our bodies healthy and eat right to keep feeling good so why not keep my smile on par with the rest?!?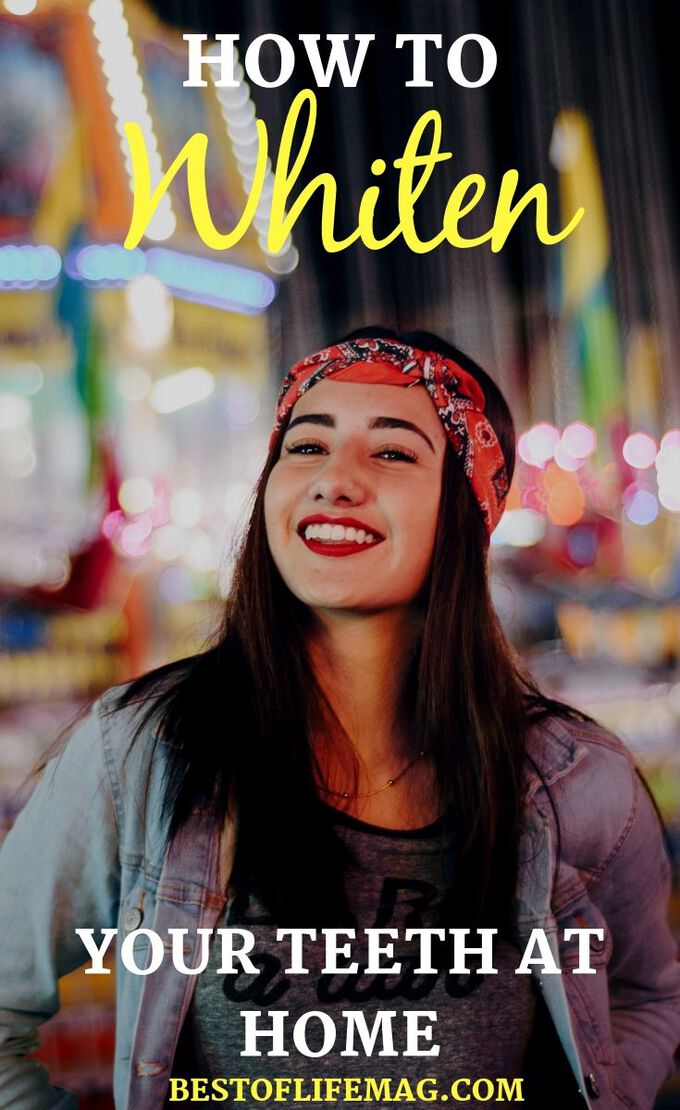 The great thing about this method of whitening your teeth at home is that it doesn't taste horrible. There is not really terrible taste, it is a bit tart but it's not unbearable.
The whole process only takes a few minutes which means there's no excuse! I don't have to wear a plastic tray or a strip for half of my morning routine. Just apply, wait, and brush.
I can't complain or find a reason not to do it! Have you ever tried to whiten your teeth at home? What works for you?
Save
Save
Save