DIY Halloween Decorations for Spooky Season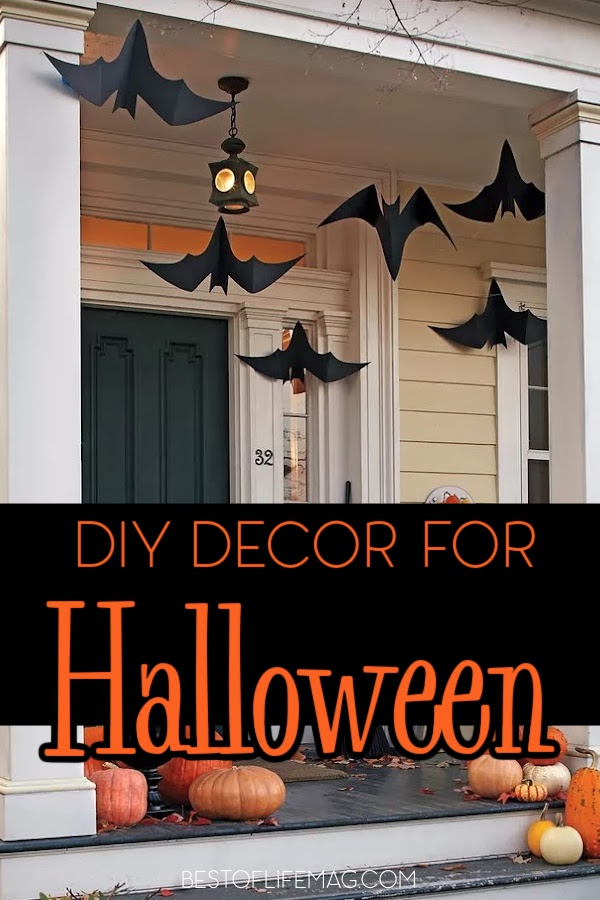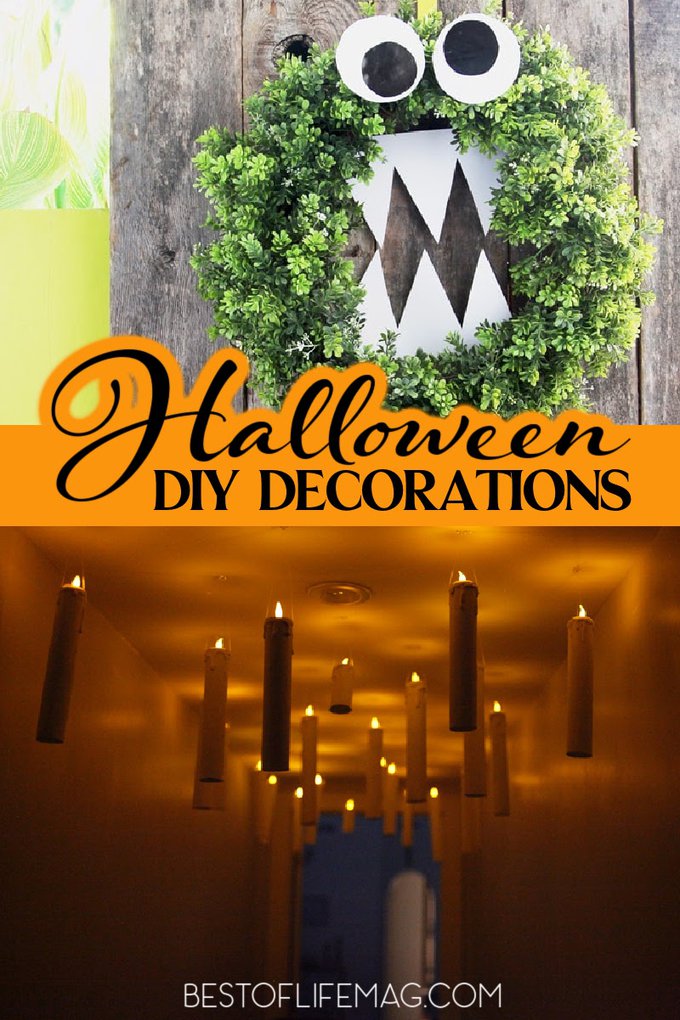 Decorating for Halloween is getting more and more expensive with each passing year. One of the easiest and most fun ways to save money is to DIY your decor. Luckily, plenty of inspiration for DIY Halloween decorations is available to us all. We just need to know where to look to find what we're looking for this ghostly season.
Fun Halloween crafts could be the best DIY Halloween decorations that are far more affordable. One of the best aspects of Halloween decor is that all should look worn down, filthy, and dead. That means you can easily DIY Halloween decorations and don't have to be perfect with each step.
But the real star of the show will always be savings. You can avoid the $400 13-foot statue and still give your yard a spooky appearance. We don't have to worry about indoor Halloween decor just yet. You just need a little creativity, some tutorials, and crafting supplies. Then you can make your yard as spooky or down-right scary as you'd like.
The savings you will incur from making your own Halloween decorations is a significant benefit. But another advantage is that you will have the ability to personalize the decorations. Many decorations you will find in the store are generic, and there's nothing wrong with that. But there is a level of detail that is always missing and is noticeable.
Most people don't mind because the decorations are meant to be seen in very low-light situations. But you can take your yard up a notch by creating decorations for Halloween that look fantastic, no matter the lighting. Of course, results will vary based on your crafting skills.
However, it is important to note that perfection is not the goal for Halloween decorations. Instead, we are aiming for frail, old, or basically dead. So you don't have to be perfect; you just need to be as messy as possible.
Paper Bats | Martha Stewart
Floating Candles | The Sits Girls
Monster Halloween Wreath | A Piece of Rainbow
Pumpkin Arch | Crazi Carlos
Cemetary Picket Fence | Entertaining Diva
DIY Halloween Decorations
These tutorials show you how to make a variety of different items. It may seem like a jumble of decorations that may not fit a cohesive theme other than Halloween. But good decor doesn't just hit one note. The trick is not to get tied to one set of colors or materials. The tutorials should always be seen as guidelines.
Unlike walking through the woods on a foggy night, venturing off the beaten path is highly encouraged with these crafts. So pick some colors and materials that will work with the tutorial but also use the same colors and materials with each tutorial you choose to use. This will create a more cohesive look that is fun to see during the day and spectacularly spooky at night.
Hanging Skeleton Cages | The Navage Patch
Zombie Gate | Atta Girl Says
Spider Web Front Door | Jane Can Blog
Venus Fly Trap Pumpkin Candy Holder | The Paper Mama
Packing Tape Ghost | Ideas 2 Live 4
Halloween Lighting Tips
One thing many people do is put up their DIY Halloween decorations and call it a night. But the goal is to create a scary feeling more than a scare. There is nothing better on Halloween than a family that is cautiously taking their time making their way to your doorbell. All it really takes to be the spookiest house on the street is how you play with lighting.
The first step is to wait until the sun goes down to put out any lighting. It should be the last thing you put out. Then, don't focus on what the light is shining on; instead, focus on the shadows the lights create. The goal should be to have many of your scariest decorations lurking in the shadows while also shining a light on some of the less spooky aspects.
You may end up with more candy at the end of the night than usual, but that means your home was the scariest to approach.
Concrete Lighted Step Spook | Made by Barb
Foam Tombstones | HGTV
Spider Egg Sac | The Tiptoe Fairy
Zombie Planted Hands | Sew Woodsy
Witch's Silhouette Garage Door | Instructables
More Halloween Ideas
Spooky Halloween Crockpot Recipes | Food is always a great tool to use to get in the spirit of the spooky season.
Halloween Recipes for All Ages | Some Halloween recipes may be too much for kids. But some are great for all ages.
Bloody Margarita Cocktail for Halloween | Adults may need a drink or two for a more exciting evening.
Pumpkin Drinks for Kids | You know the kids will want a special drink, too. Luckily, there are plenty of pumpkin drinks kids can enjoy.
DIY Halloween Costumes For Kids | Want to save even more money this Halloween? How about making costumes on your own?