DIY Wine Cork Ornament | DIY Holiday Gift Idea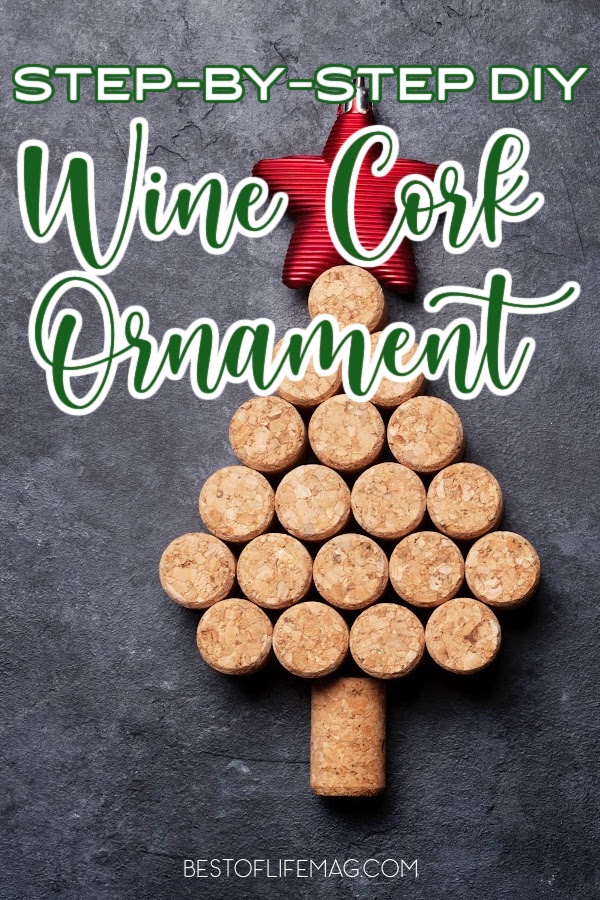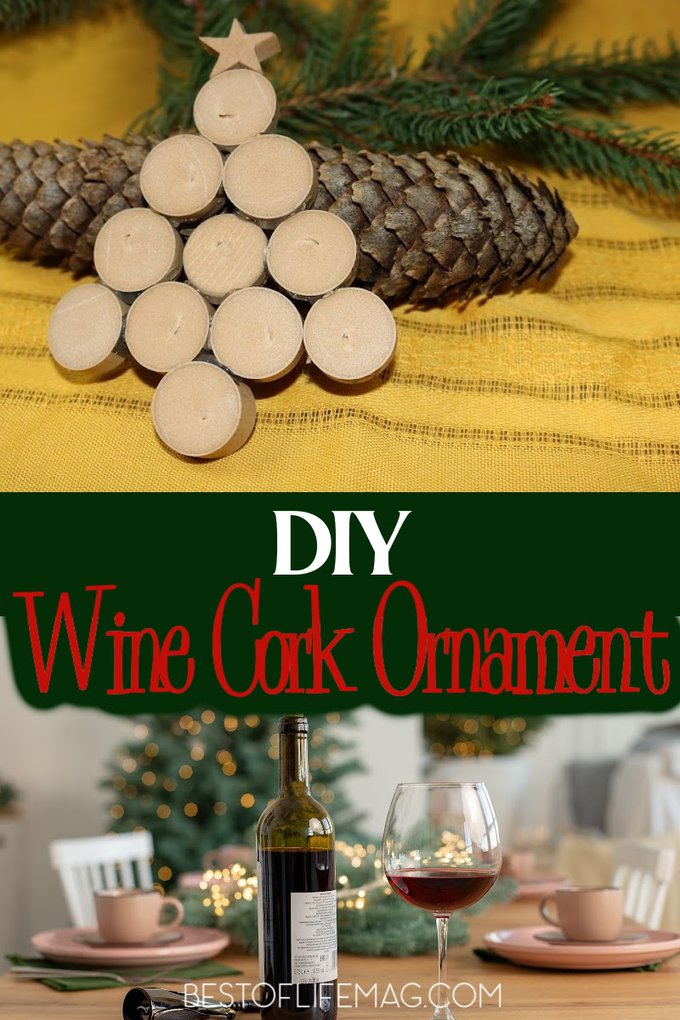 Christmas is fast approaching. That means wine…lots and lots of wine. There's no fast and easy way to get through the holidays stress-free. This DIY wine cork ornament might help a little, though. It combines two soothing elements, wine, and crafting!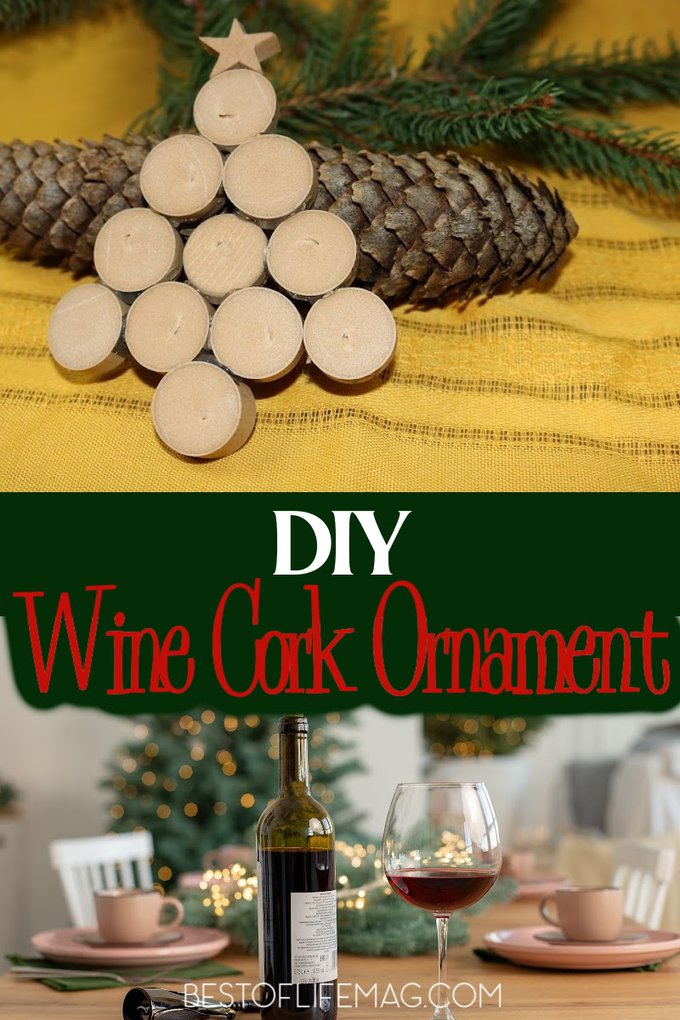 Make your own DIY Wine Cork ornament to hang on the tree and give away as gifts! These also make a great DIY gift tag for your favorite bottles of wine! If you are a wine lover, you know that this is an ideal addition to any Christmas tree.
If you have other wine lovers in your family, you might also enjoy gifting these ornaments this holiday season. Add them to your favorite bottle of wine as a decorative touch for your favorite hostess or friend. You can even spice them up and paint them.
If you have little helpers in your craft space, they can help you with the finishing touches. Make your creation sparkle, and shine, and drink plenty of wine so you have supplies!
DIY Wine Cork Ornament
You will need a few things in order to make this specific wine cork craft. Of course, you will need wine corks, but that is just the beginning. Hot glue works best for this craft, but you will want to use it lightly. Too much glue can ruin the end results.
You will also need something to slice the corks. Scissors could work, but they may scrunch up the cork. That will ultimately ruin the design. However, you can use an Exacto knife for a smoother finish.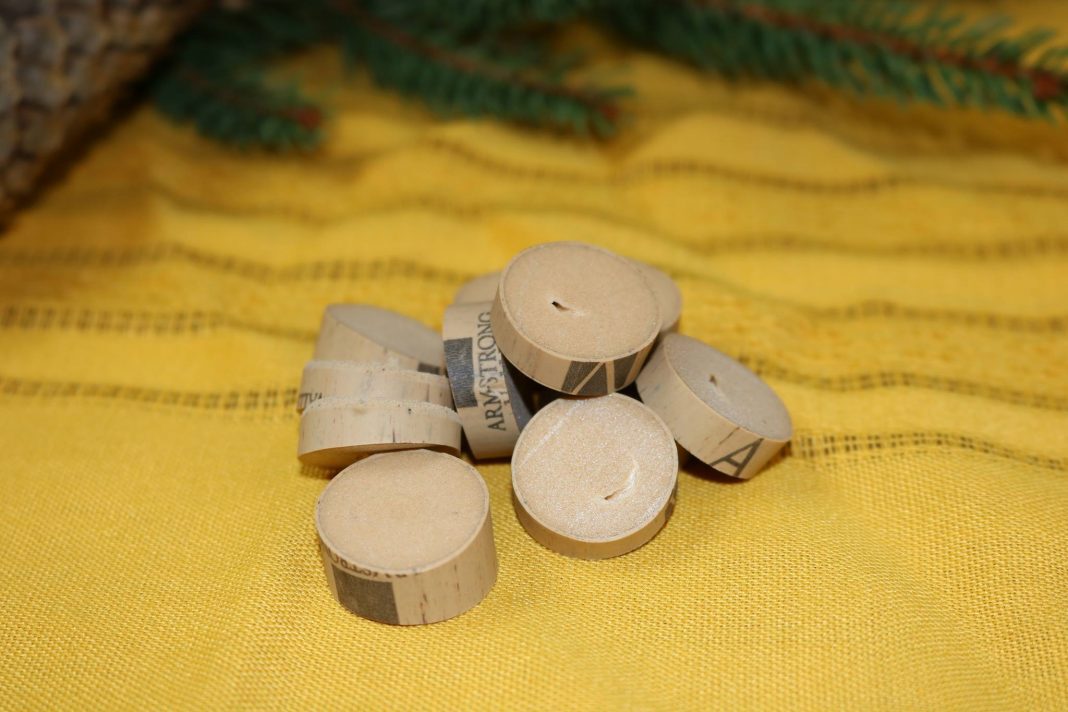 You will also need a few things for the finishing touches. Ribbon and twine work best, but you should feel free to get creative here. That is the point of DIY crafts, to customize and freestyle your way through the directions. You will find that the directions below give plenty of ways for you to express yourself in the final product.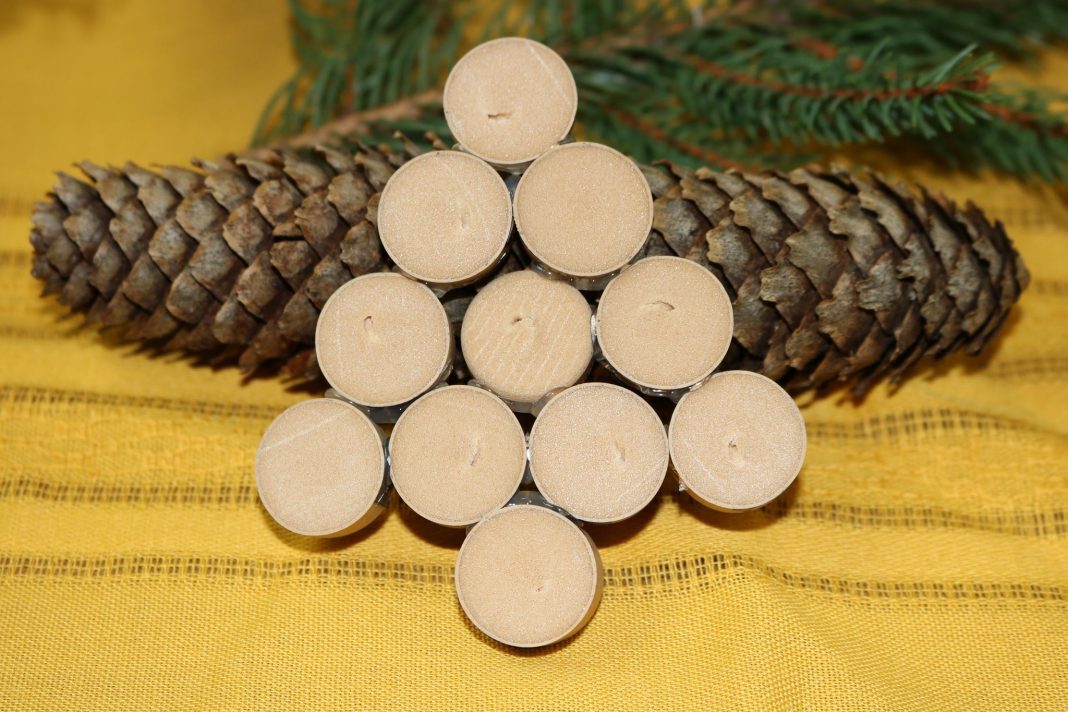 DIY Wine Cork Ornament Directions
Plugin your hot glue gun and prep your workspace for cutting the corks.
Slice wine corks into round discs about 1/4 to 1/2 inch thick.
Trace and cut out 1 star from one of the discs as well as a trunk for the bottom.
Layout your design to create a tree shape. 4 discs, then 3, 2, 1, and a star on top.
Now you can begin with the hot glue, start with small dabs on either side and connect your discs.
Attach your trunk and star with hot glue.
Punch a hole for the twine or hot glue it to the back if you prefer that look.
Add some paint, sparkles, or mini battery lights if you want to spruce up your design!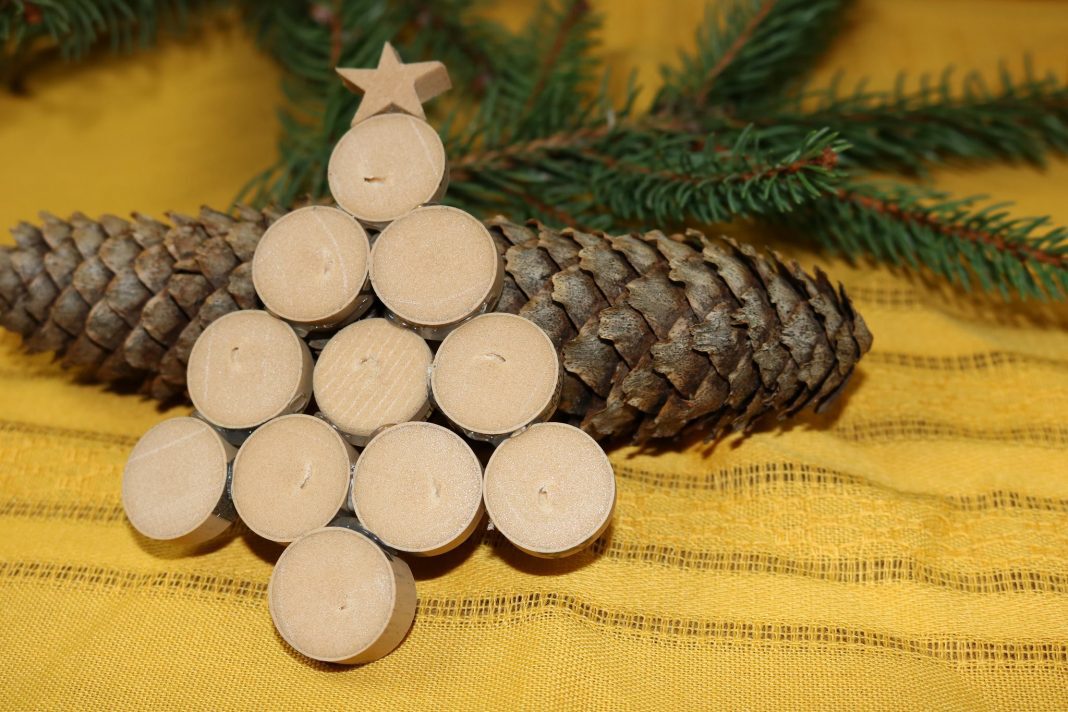 These also make a great DIY gift tag for your favorite bottles of wine! Santa will have a great little helper this year in the wine and crafts department! Also, if you are looking for a way to preserve your favorite wines without drinking the whole bottle at once, you need to check out the Coravin Wine System!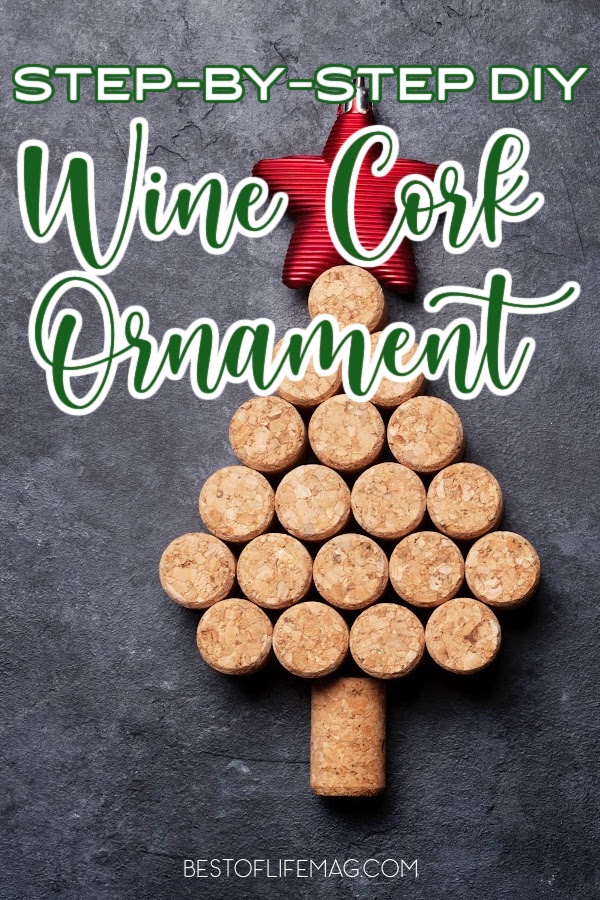 More DIY Ideas
DIY Wine Gifts for Women | The cork ornament is a great start, but you can go even deeper into the world of win gifting with the help of these DIY ideas.
DIY Elf on The Shelf: Make Your Own Elf | Elf on the Shelf has become a holiday tradition for so many families. But others may want to have a more personalized experience.
Margarita in a Jar Gift | You can't go wrong with providing some friends with a margarita as a gift.
Wine Rack Ideas for Wine Lovers | Store your wine or help others store their wine better with the help of a wine rack.
How to Make a DIY Lighted Wine Bottle Craft | Wine bottles have a beauty that wine lovers can easily see. But you can make it even more beautiful with this DIY lighted bottle.