Crock Pot Egg Casserole Recipes to Start your Day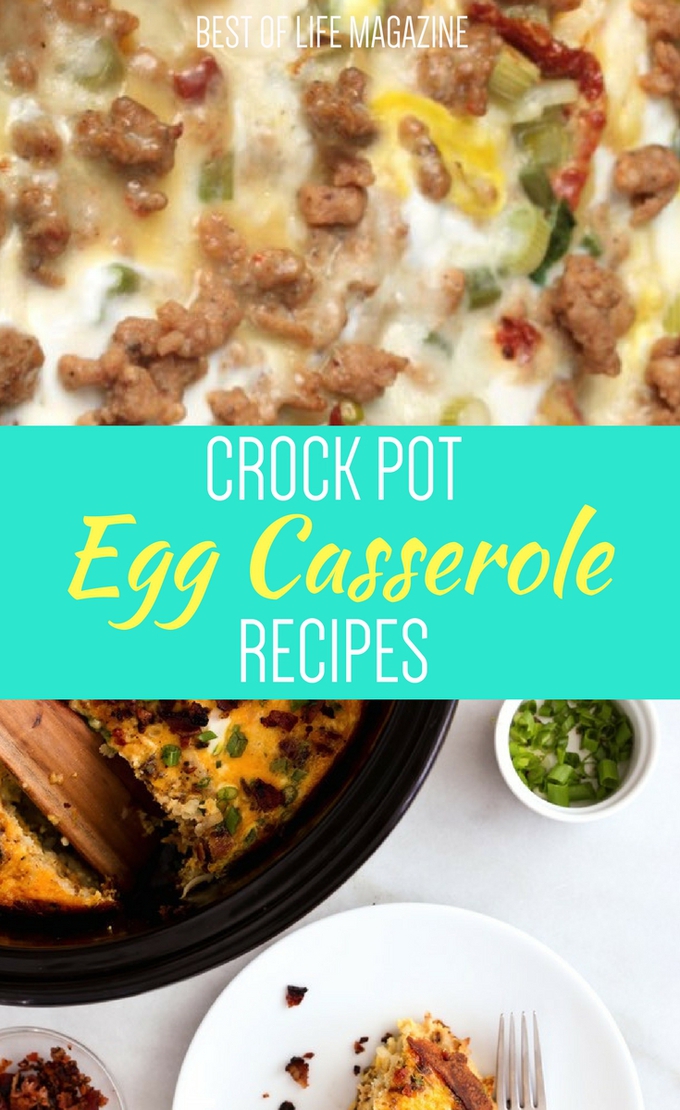 Whether you believe breakfast is the most important meal of the day or not, it's still a meal we enjoy. Breakfast is also one of the only meals that offer you the flexibility between choosing a full plate of food or just a quick breakfast bar. Most often, the fastest option is the most viable due to time restraints; that's when we forfeit a hearty breakfast. But crock pots change everything, especially breakfast. Using a crock pot, we can have a full breakfast waiting for us when we wake up in the morning. Crock pot egg casserole recipes are some of the best ways to utilize your crock pot for a healthy, protein-packed breakfast.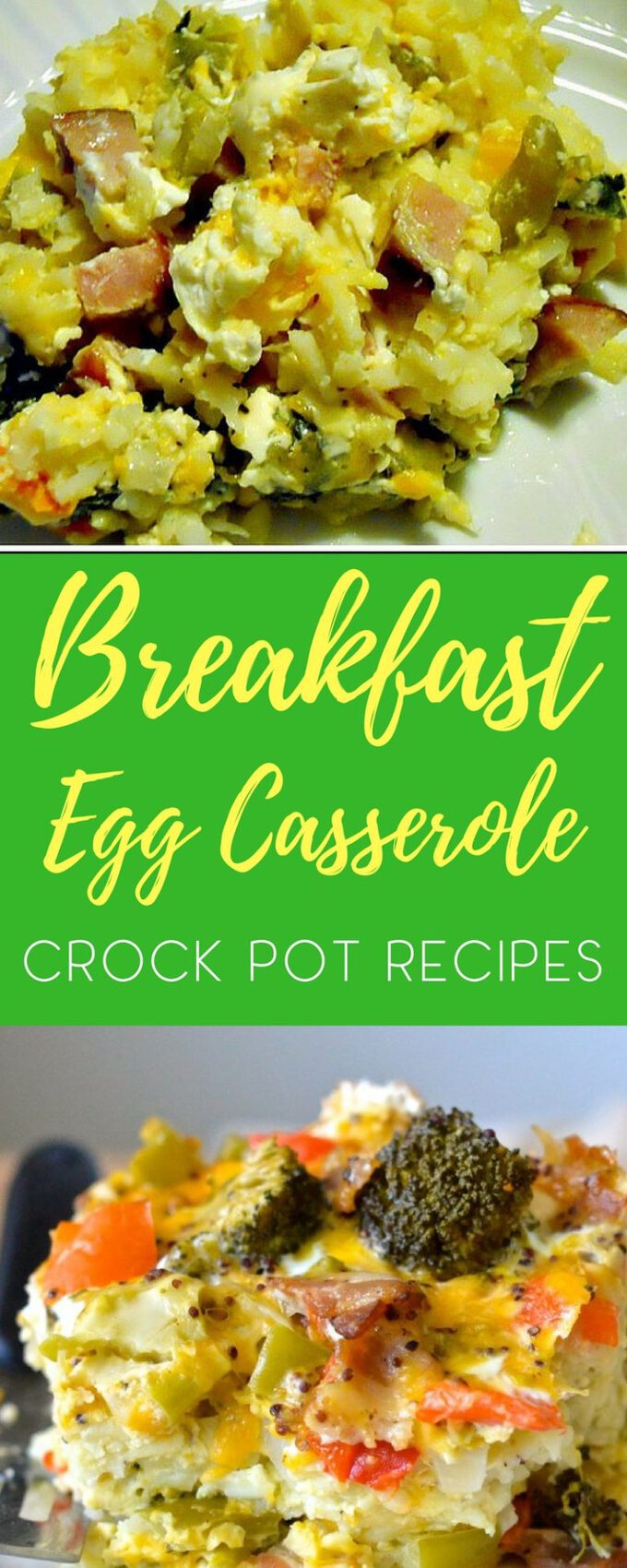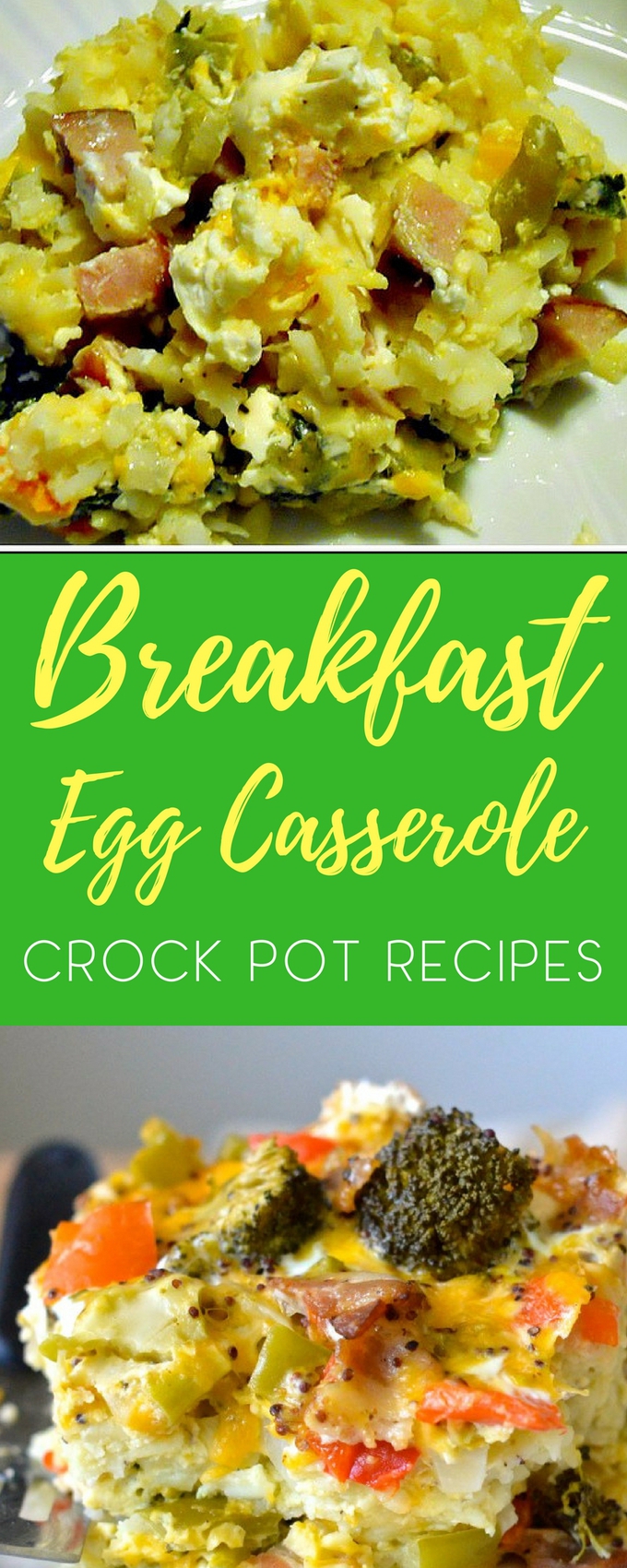 Using the best crock pot egg casserole recipes you can start your day off with a delicious meal without putting in too much time in the morning.
Time is our biggest opponent, even if the situation isn't dire. For example, we decide to hit the snooze button on the alarm one too many times, then we're late for work and start rushing around the house. When we rush, we start to do things with half the focus and that includes breakfast. Instead of starting the day off with a great meal, we start the day off with a nutrient bar. Using a crock pot will allow you to fix it and forget it, which will save you time in the morning while still packing a nutritional punch. Crock pot egg casseroles are casseroles that have an egg base and can be filled with many different healthy ingredients. In fact, crock pot egg casserole recipes may be more like omelets to go, whenever you're ready. You can even pack it up and share it with your co-workers, or bring it to a brunch or a baby shower. Make the process even easier on yourself by using a slow-cooker liner — clean-up will be a breeze.
Overnight Breakfast Casserole | The Gracious Wife
Bacon, Egg & Hash Brown Casserole | Sabrina & Company
Breakfast Tater Tot Casserole | Slow Cooker Gourmet
Sausage Egg Casserole | Recipes That Crock
Healthy Crockpot Breakfast Casserole | Apple of My Eye
Slow Cooker Western Egg Casserole | Andrea Dekker
Italian Breakfast Casserole | My Recipe Magic
Easy Egg Casserole | More Than Just Dessert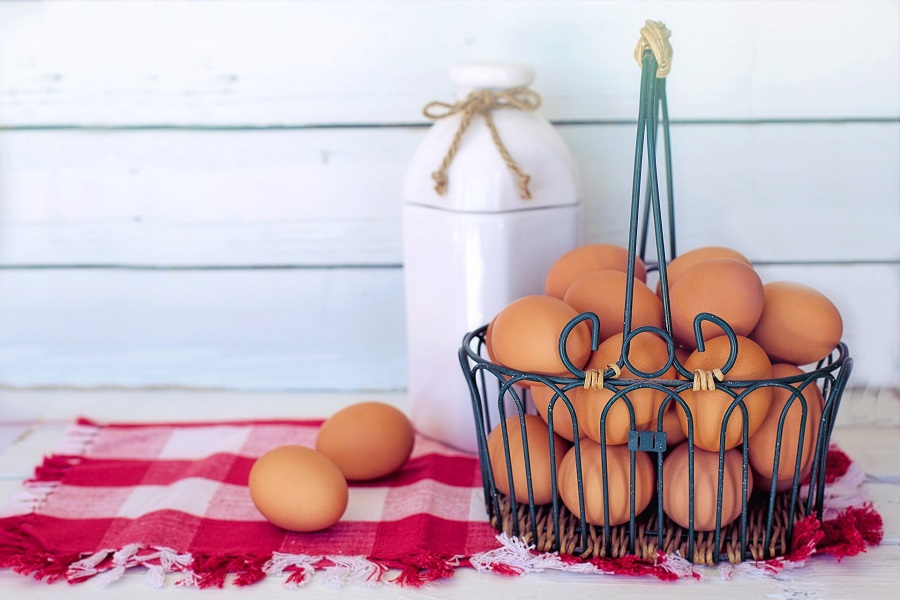 Slow Cooker Breakfast Casserole | STL Cooks
Smoked Sausage & Hash Brown Casserole | Lauren's Best
Low Carb Breakfast Casserole | The Novice Chef
Mexican Breakfast Casserole | Popsugar
Gluten Free Egg Casserole | Surviving the Stores
Chorizo Egg Casserole | The Recipe Critic
Mediterranean Egg Casserole | Foodiecrush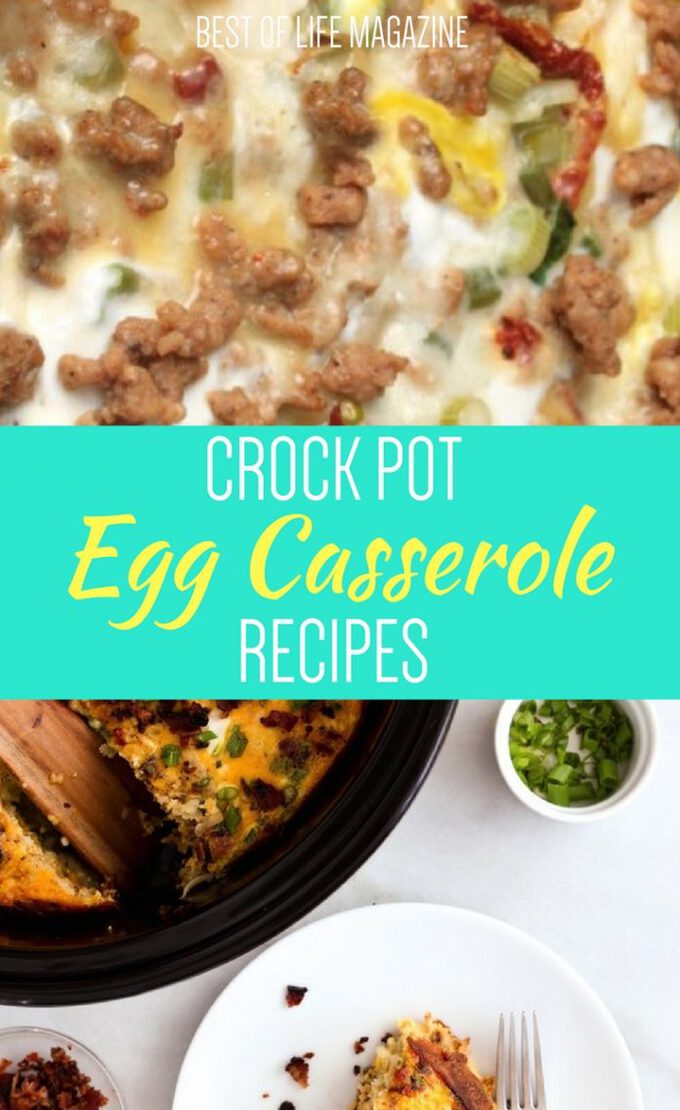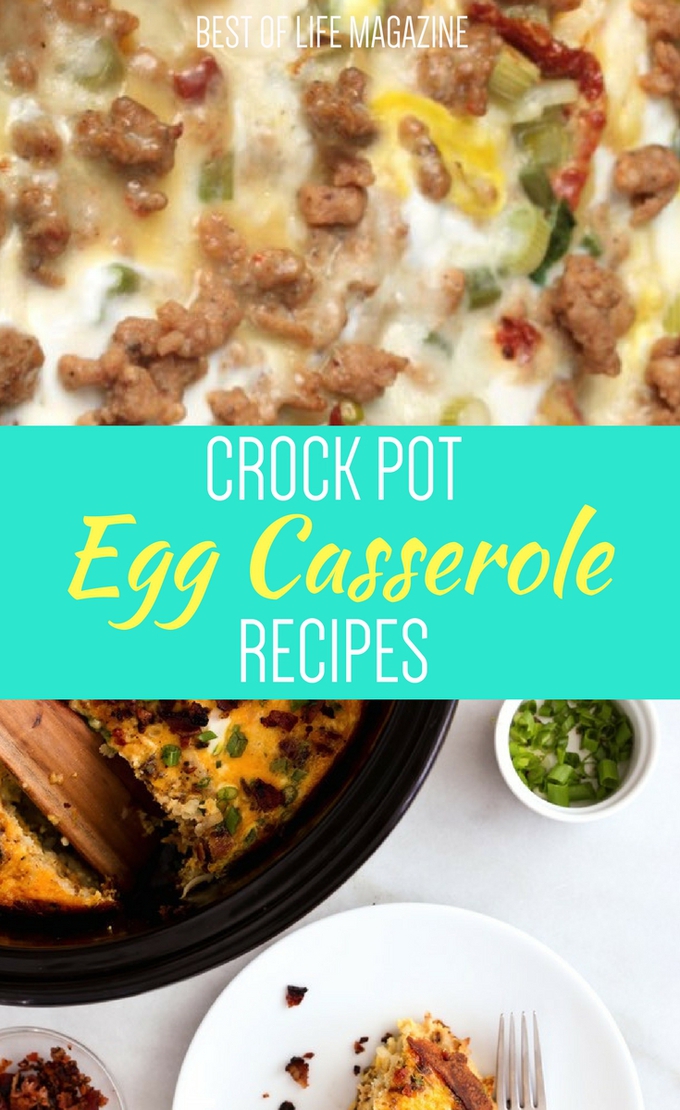 More Crock Pot Recipes
Easy Crockpot BBQ Ribs Recipe | Slow Cooker BBQ Ribs
Easy Crock Pot Chicken Tortilla Soup Recipe | Low Carb Slow Cooker Tortilla Soup
Ketogenic Crockpot Bacon and Chicken Recipe | Low Carb Chicken and Bacon
Slow Cooker Chicken Broccoli and Rice Casserole | Dairy Free Crock Pot Recipe
Crockpot Chicken Chili with Roasted Peppers
Shredded Chicken Tacos Crockpot Recipe (Dairy Free & Ketogenic)
Crockpot Beef Sandwiches | Shredded Beef Recipe
Crockpot Cheesy Hashbrowns | Cheesy Potatoes Side Dish
Three Ingredient Crock Pot Beef Roast with Vegetables
Shredded Chicken and Crackers Crockpot Recipe
Best Vegan Breakfast Casserole Recipes | Delicious Vegetarian Breakfasts