This site contains affiliate links. Please read our Policies for information.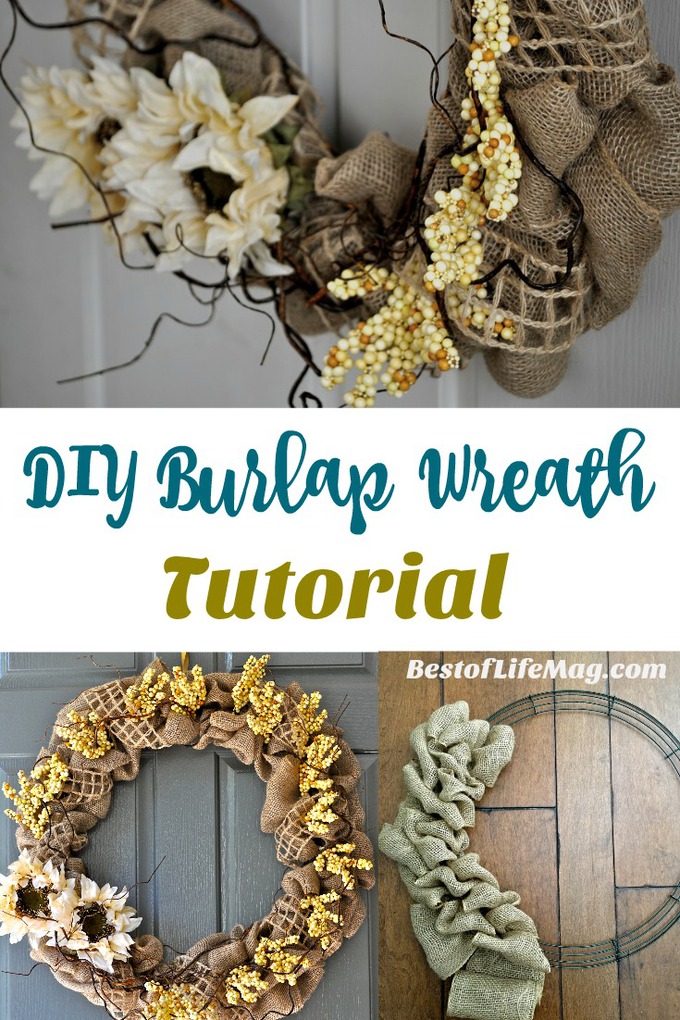 Making a DIY burlap wreath is an easy way to freshen up your home or even your front door if you have a covered patio or live in warmer climates. One of the features I love the most about a burlap wreath is that you can completely make it your own to match your style and taste. Plus a DIY burlap wreath can easily be updated if you tire of the look and it can be updated to change seasonally. The key is to look for colors and textures that fit your style even if it's not in the shape or form that is traditional for a wreath.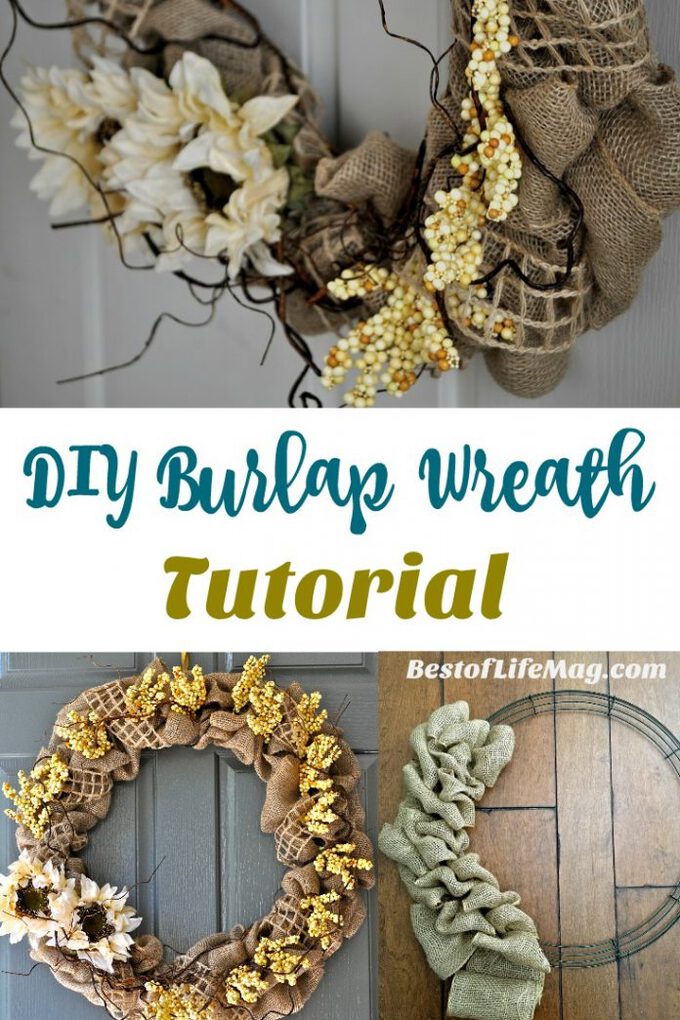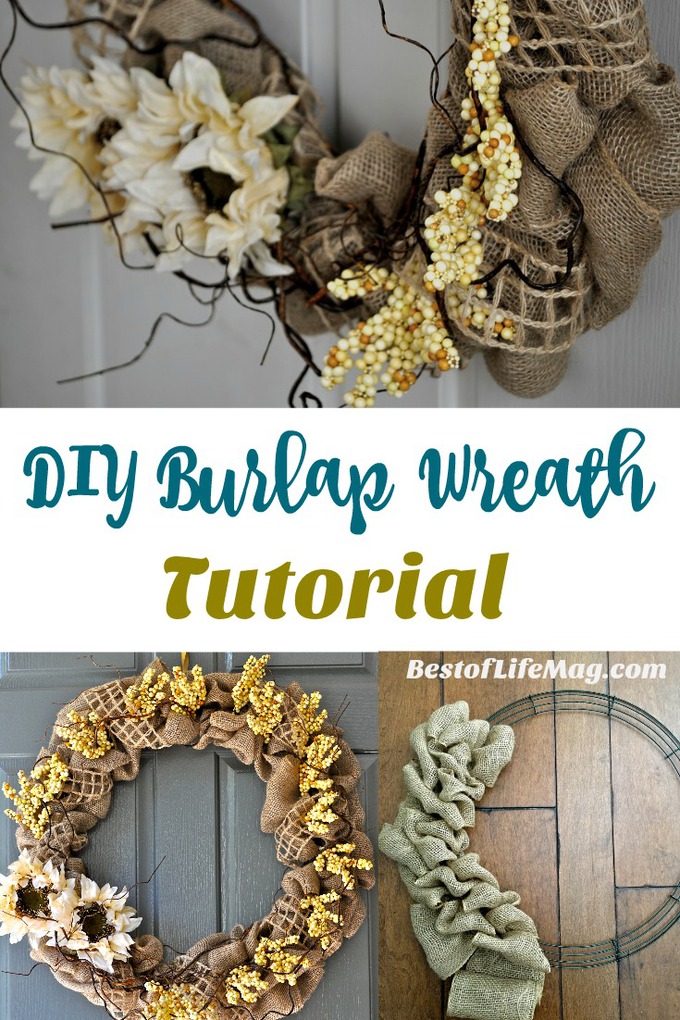 Our neutral fall DIY burlap wreath keeps your home looking chic and stylish throughout the entire season with its Restoration Hardware inspired design.
You can save money on this wreath by repurposing items that have been found at a garage sale or here in California we have Laura's House Resale Store which supports hundreds of mothers and children so they can rebuild their lives.

Supplies for a DIY Burlap Wreath
1 20" wire wreath frame (wire wreath frames come in many sizes)
3 Burlap Rolls of 5.5 in x 15 ft. (quantity of burlap depends on size of wreath)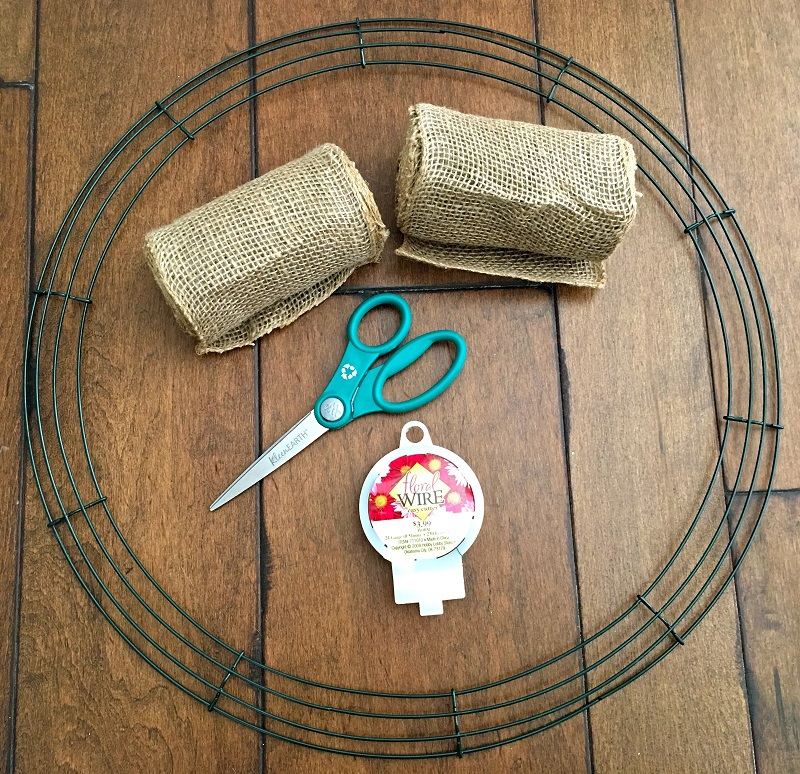 decorations, accessories and ribbon of your choice

DIY Burlap Wreath Instructions
Fold the end of the burlap into quarters and secure to wireframe with a 4" piece of floral wire. Push the floral wire through all layers of burlap and then secure it to the inner ring of the wreath frame. Bend or cut off any excess wire.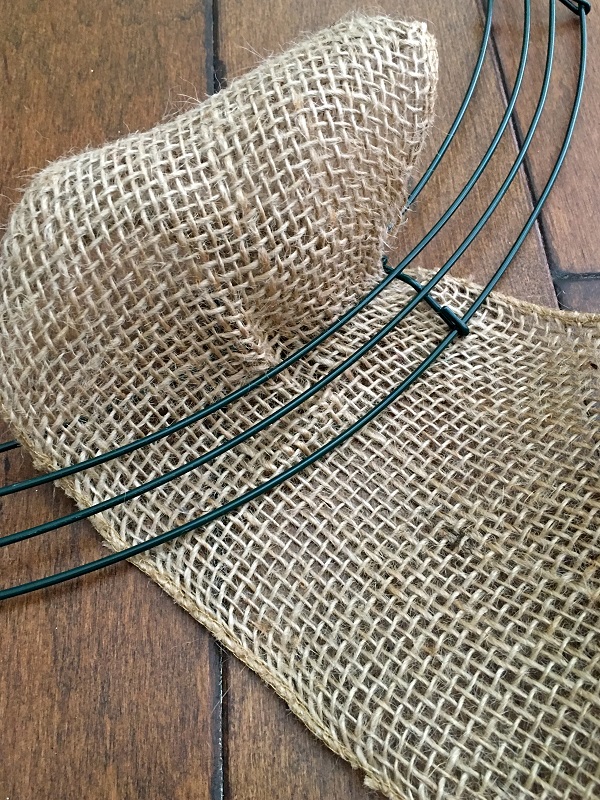 Pull a few inches of burlap through the first inner ring of the wreath. For this size of wreath, you will want the loop to be at least 3" or larger depending on your preference.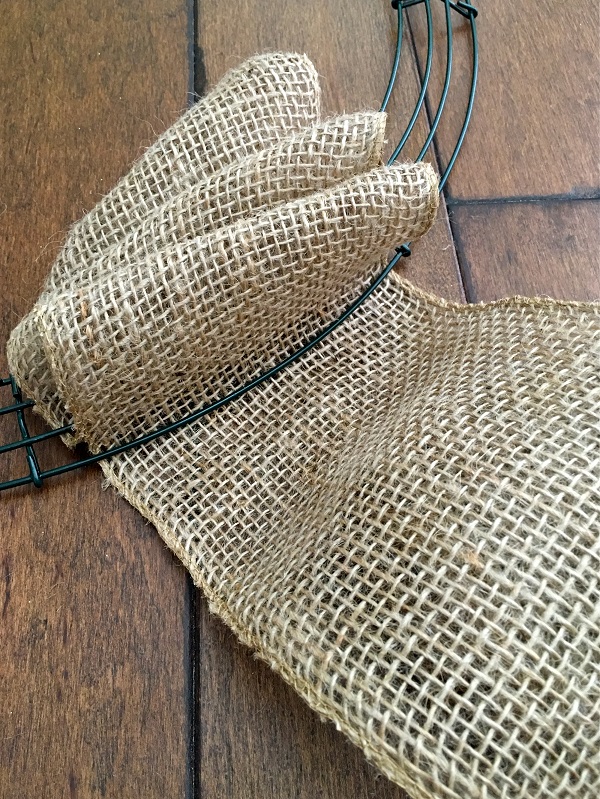 Next, pull the burlap through the middle ring and create a loop. Repeat for 3rd ring, and make sure all loops are the same size.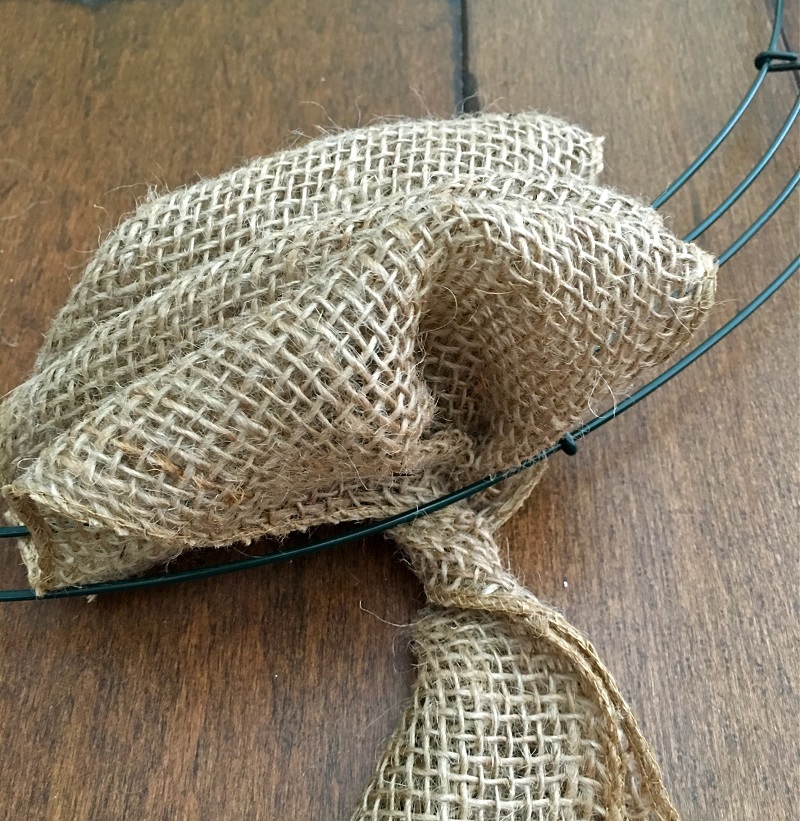 Slide the loops together to one side to make room for new loops. Turn over the wreath and twist the end of the burlap, hold tightly.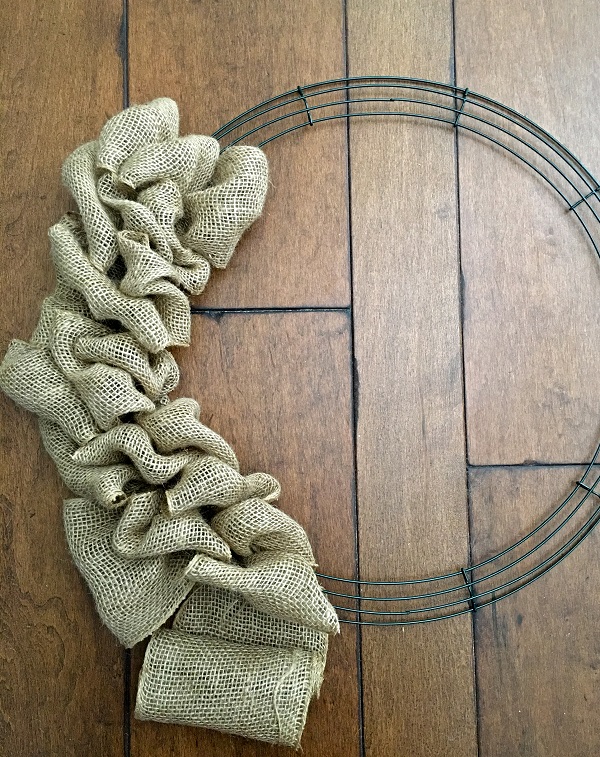 Restart the steps with a new loop on the inner part of the wireframe by pushing the burlap through and creating a loop. Repeat with the 2nd and 3rd rings of the wreath frame.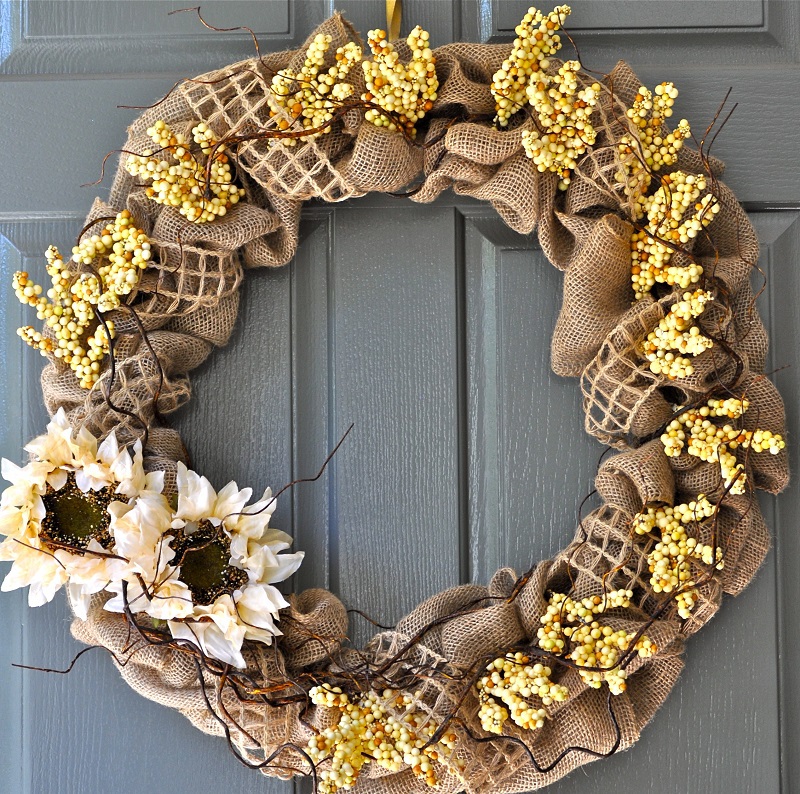 Keep repeating this process until you have a full wreath. It becomes easier as you go along.
Adjust the wreath to make it look even and full.
For this wreath, it took 3 rolls of burlap. You have the option to make the wreath fuller by creating larger loops and squishing more rows into each section by pushing the burlap together.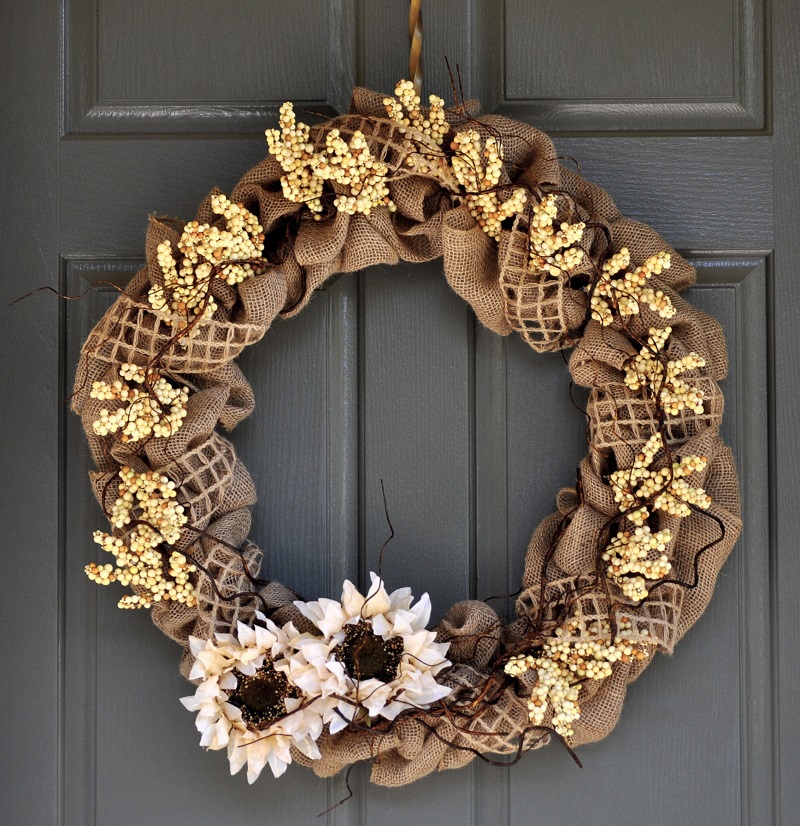 You can decorate the wreath seasonally by adding ribbon, floral accessories and other fun accents.
As you can see, it is easy to take apart a floral stem and use it in a way that makes sense for the project. Most of these floral stems are made with wire which makes it easy to attach to the wreath; you can always attach accessories with floral wire or a glue gun. A burlap wreath is a fun and affordable project to create this fall.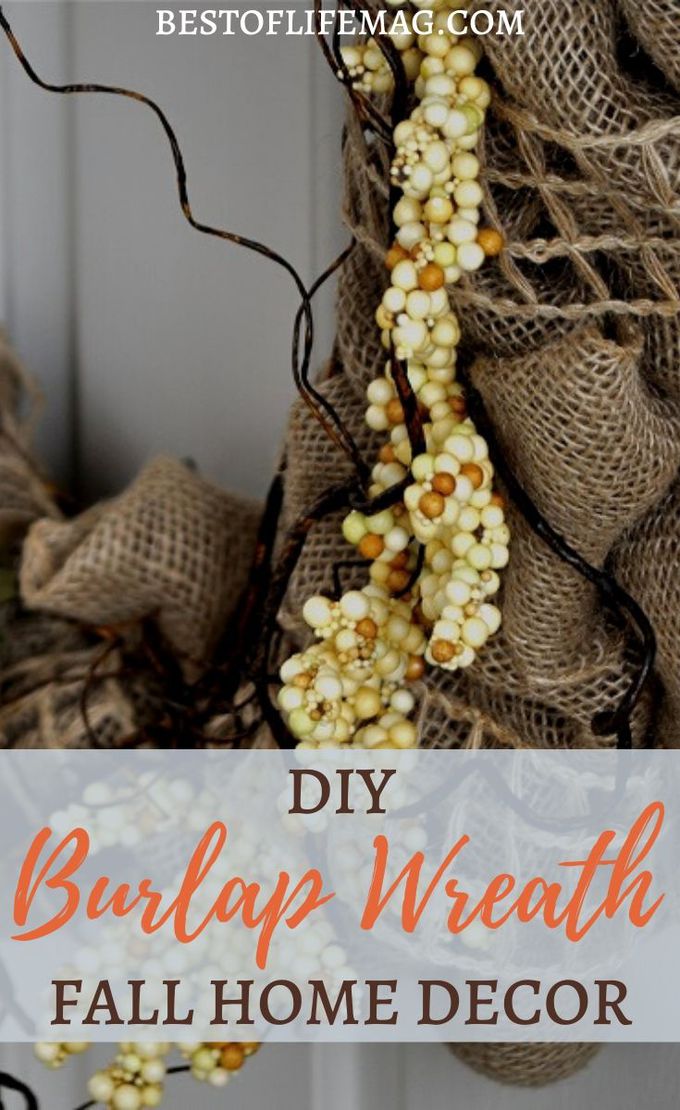 Save