This site contains affiliate links. Please read our Policies for information.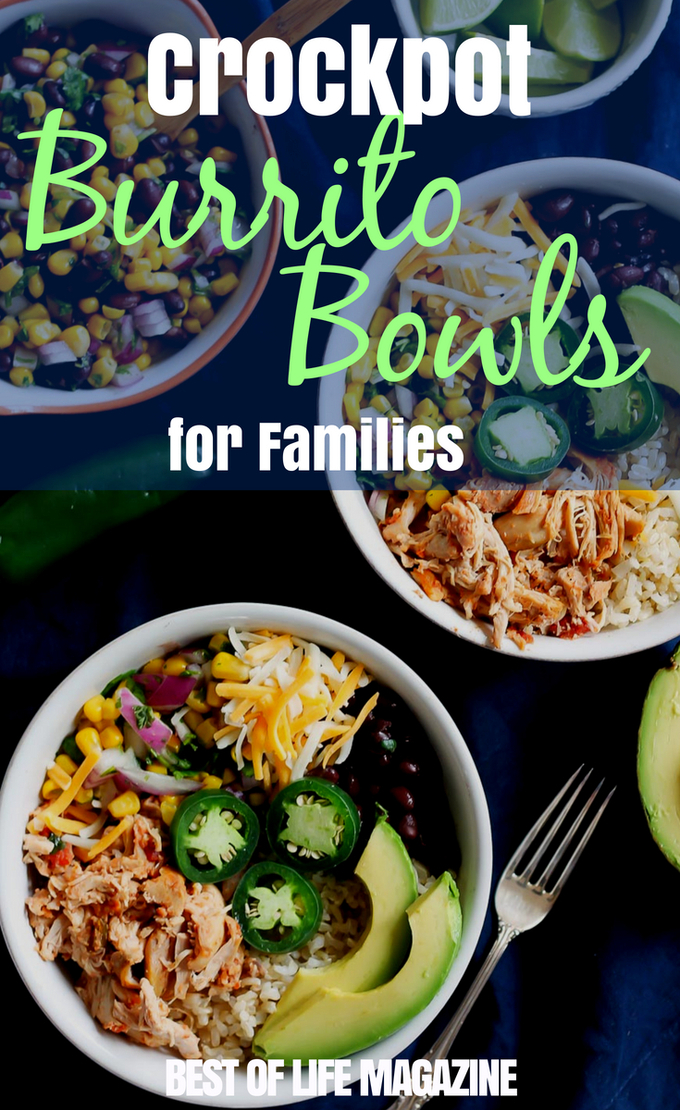 Families can make big family meals without wasting too much time on the actual process of making the food. Crockpot chicken burrito bowl recipes are among the easiest to make for families. and everyone (including kids) will love putting their bowls together. Simply prep the ingredients, toss them into the crockpot, and wait for the meal to be ready to serve.
Use crockpot chicken burrito bowl recipes to feed your whole family with little to no effort, making weekly meal planning a breeze. Tip: Save extra time on cleanup by using a crockpot liner.
There are a few things that families often consider when making a meal, including everyone's taste preferences, conflicting schedules, and of course, making the meal enjoyable and fun.
Crockpots can help in many ways by saving time and effort while making enough to go around. But when you use crockpot chicken burrito bowl recipes, it gets even more perfect. The hot items, like chicken, beans, or rice, can be made in the crockpot. Everything else can follow a choose-your-own-adventure format.
Simply set out the rest of the cold toppings, like lettuce, guacamole, and sour cream, and let your family get creative. Everyone will surely love any of the crockpot chicken burrito bowl recipes you decide to make.
Slow Cooker Burrito Bowls | The Kitchn
Taco Chicken Bowls | Best Food Book
Santa Fe Chicken Burrito Bowls | Together as Family
Healthy Chicken Burrito Bowls | Ali Weinmann
Chicken and Rice Burrito Bowls | Hip 2 Save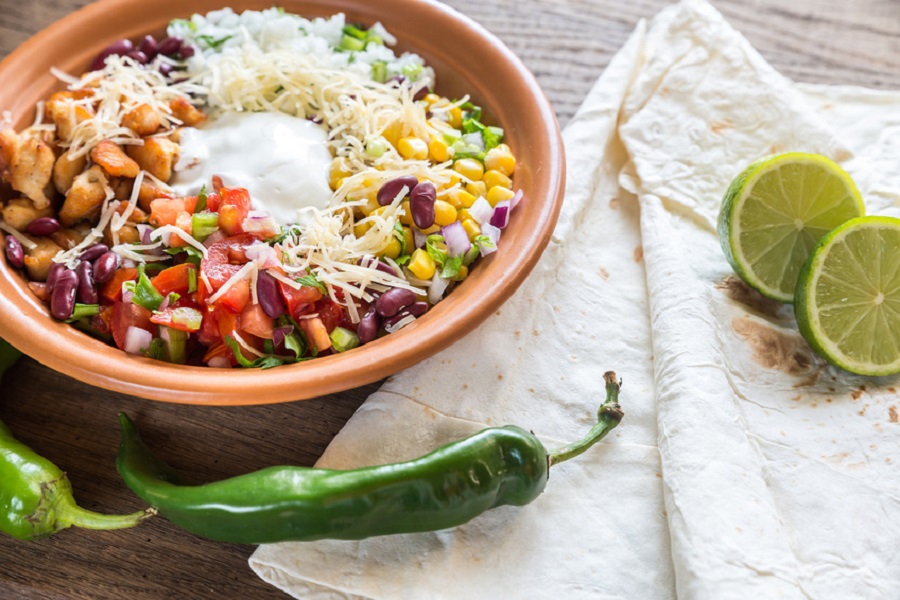 Better Than Chipotle Burrito Bowls | Ambitious Kitchen
Cheesy Burrito Bowls | Passion for Savings
Chicken Burrito Bowl Soup | Slow Cooker Gourmet
Gluten Free Chicken Burrito Bowl | Chef de Home
Buffalo Chicken Burrito Bowls | Pretty Providence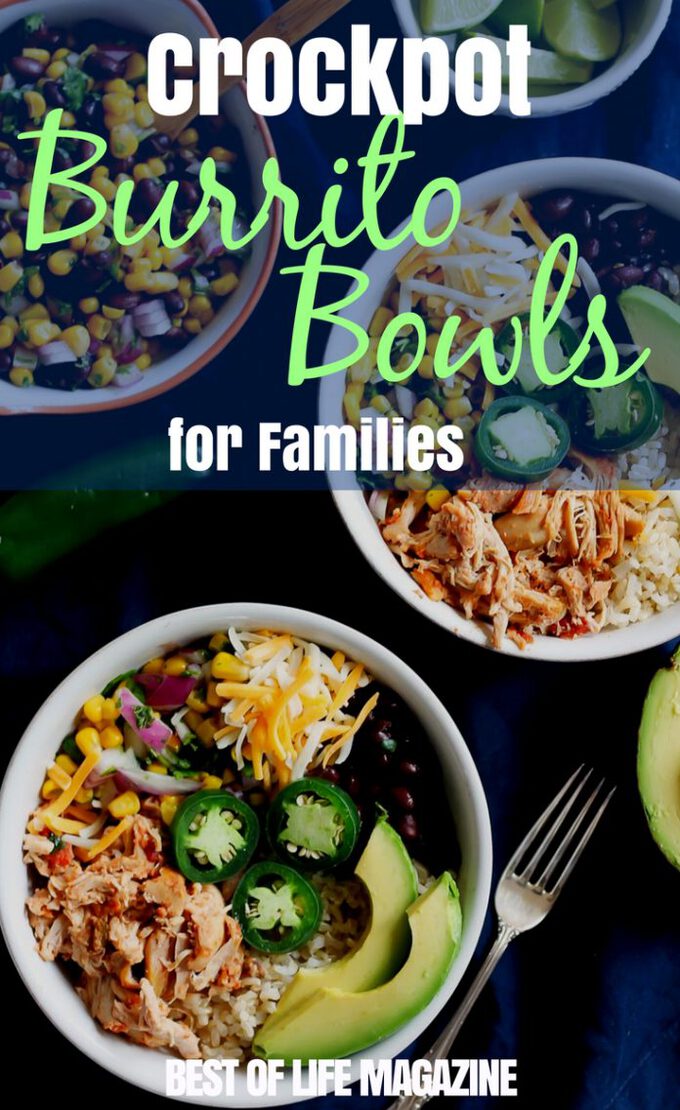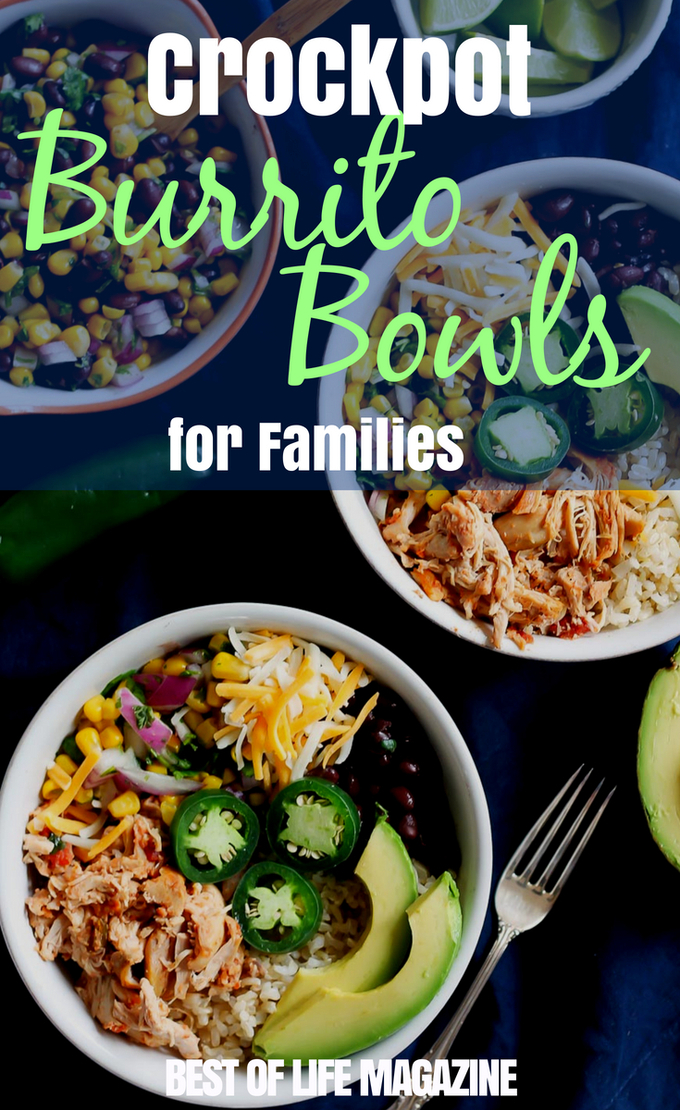 More Crockpot Recipes
Easy Crockpot BBQ Ribs Recipe | Slow Cooker BBQ Ribs
Ketogenic Crockpot Bacon and Chicken Recipe | Low Carb Chicken and Bacon
Crockpot Chicken Chili with Roasted Peppers
Shredded Chicken Tacos Crockpot Recipe (Dairy Free & Ketogenic)
Crockpot Beef Sandwiches | Shredded Beef Recipe
Crockpot Cheesy Hashbrowns | Cheesy Potatoes Side Dish
Shredded Chicken and Crackers Crockpot Recipe