Crockpot Chicken Burrito Bowl Recipes for the Family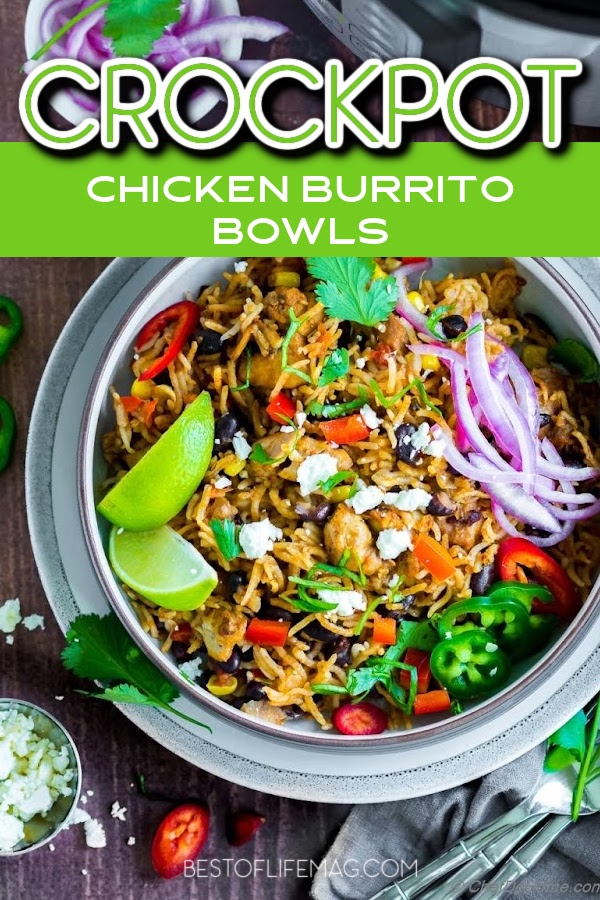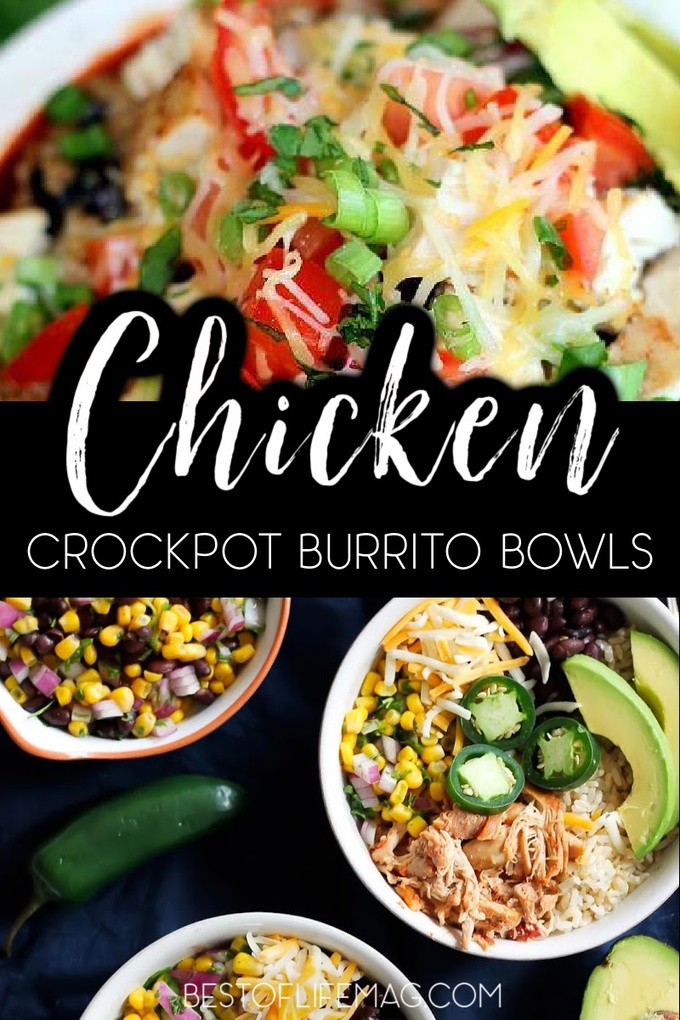 Families can make big family meals without wasting too much time on the actual process of making the food. Crockpot chicken burrito bowl recipes are among the easiest to make for families. and everyone (including kids) will love putting their bowls together.
Use crockpot chicken burrito bowl recipes to feed your whole family with little to no effort, making weekly meal planning a breeze. Tip: Save extra time on cleanup by using a crockpot liner. Simply prep the ingredients, toss them into the crockpot, and wait for the meal to be ready to serve.
There are a few things that families often consider when making a meal, including everyone's taste preferences, conflicting schedules, and of course, making the meal enjoyable and fun. Crockpots can help in many ways by saving time and effort while making enough to go around.
But when you use crockpot chicken burrito bowl recipes, it gets even more perfect. The hot items, like chicken, beans, or rice, can be made in the crockpot. Everything else can follow a choose-your-own-adventure format. Simply set out the rest of the cold toppings, like lettuce, guacamole, and sour cream, and let your family get creative.
Everyone will surely love any of the crockpot chicken burrito bowl recipes you decide to make.
Slow Cooker Burrito Bowls | The Kitchn
Taco Chicken Bowls | Best Food Book
Santa Fe Chicken Burrito Bowls | Together as Family
Healthy Chicken Burrito Bowls | Ali Weinmann
Chicken and Rice Burrito Bowls | Hip 2 Save
Crockpot Chicken Burrito Bowl Recipes
Crockpots have been making cooking easier for decades. But there are still some recipes that are easier than others. Making a bowl is always easy and tossing in a crockpot makes it even easier. These burrito bowl recipes are mostly toss the ingredients in, cook, come back and serve.
Cooking doesn't get any easier or delicious than with these recipes. You can even customize them along the way. For example, if a recipe calls for jalapenos but you don't like spice, remove it. It's that simple and it won't ruin the entire recipe.
Better Than Chipotle Burrito Bowls | Ambitious Kitchen
Cheesy Burrito Bowls | Passion for Savings
Chicken Burrito Bowl Soup | Slow Cooker Gourmet
Gluten Free Chicken Burrito Bowl | Chef de Home
Buffalo Chicken Burrito Bowls | Pretty Providence
Bowl Layout
Making bowls is easy but there is a standard layout of bowls. The base, the filling, the sauce, and the toppings. The base is usually a rice and bean mixture of some sort. Of course, you don't have to stick with those bases. You can use lettuce as well or cauliflower rice or quinoa; the possibilities are endless.
The filling is the chicken in these recipes. You can shred, cube, or even leave the chicken whole if you'd like. These crockpot burrito bowl recipes will help you figure out how to set these things up. You may even need to set them up in the crockpot as they cook. Be sure to read the directions first, and then get started cooking.
Slow Cooker Chicken Burrito Bowl | Foxes Love Lemons
Mexican Chicken Bowls | Cupcakes & Kale Chips
Salsa Chicken Bowl | The Novice Chef
Cilantro Lime Burrito Bowl | Joyous Apron
Chicken Fajita Bowls | Nourish Move Love
More Crockpot Recipes
Easy Crockpot BBQ Ribs Recipe | Slow Cooker BBQ Ribs | BBQ ribs don't need to be made on a grill to get an amazing, fall-off-the-bone cook on your ribs. The only question is how many times this week will you make them?
Ketogenic Crockpot Bacon and Chicken Recipe | Low Carb Chicken and Bacon | Bacon, bacon on everything. It makes everything better, fits into a keto diet, and is basically a staple if you want to succeed with your low carb diet.
Crockpot Chicken Chili with Roasted Peppers | Chili is another easy dish to make in a crockpot. In fact, the low and slow nature of crockpots make them the perfect chili making tool for any home chef.
Shredded Chicken Tacos Crockpot Recipe (Dairy Free & Ketogenic) | Tacos are perfect any night of the week, not just on Tuesdays. These chicken tacos would be a wonderful way to use any leftovers from the burrito bowls you make.
Crockpot Beef Sandwiches | Shredded Beef Recipe | There is nothing wrong with enjoying a sandwich every now and then. Just make sure you make it a good sandwich like these beef sandwiches that utilize a crockpot to perfect.