This site contains affiliate links. Please read our Policies for information.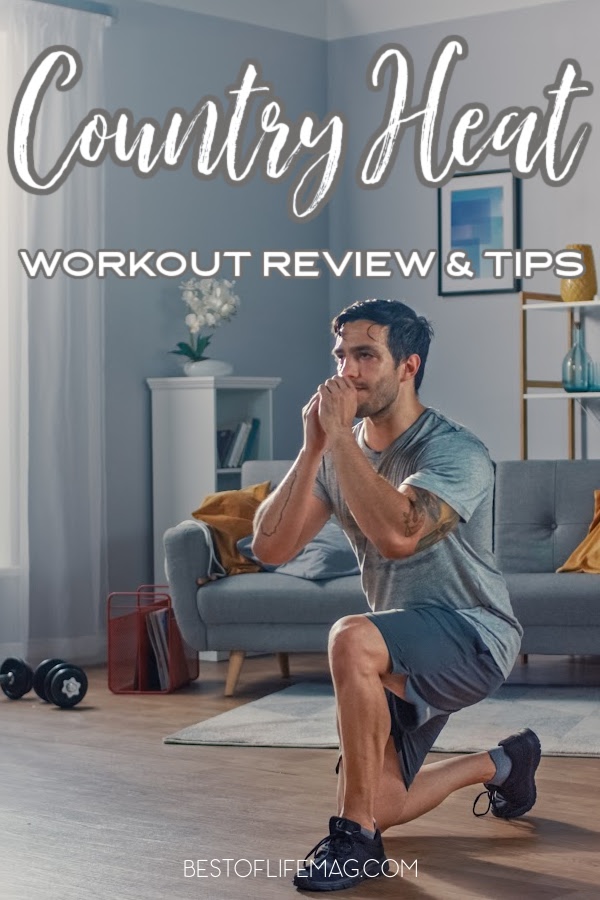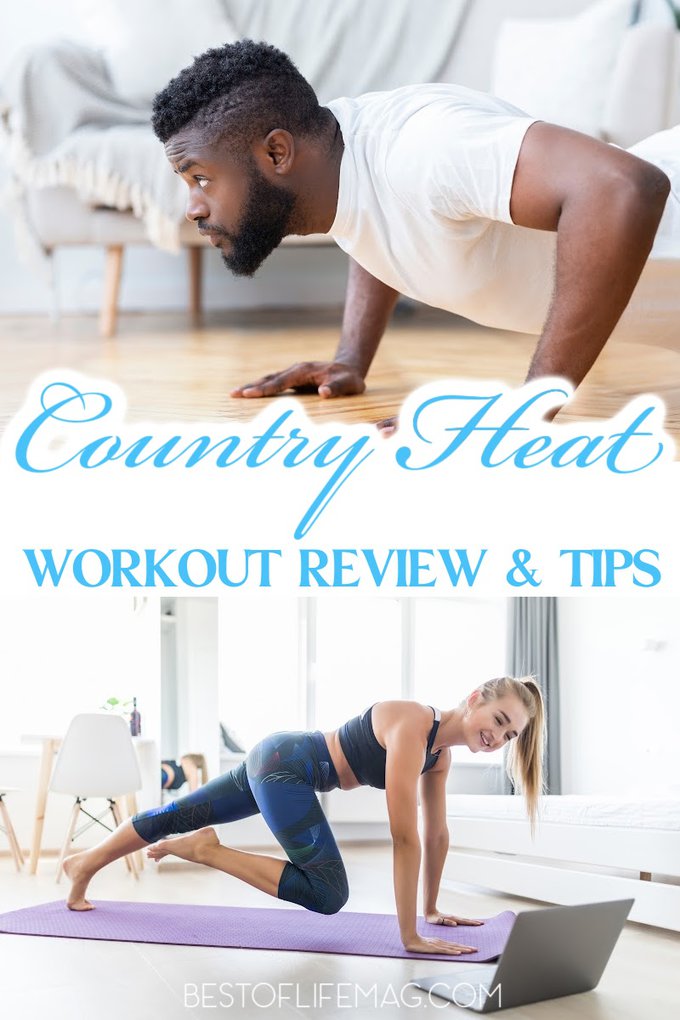 Dancing is one of the most popular ways to trick yourself into working out, so much so that there are plenty of workout routines that are made from dances. Country Heat is a perfect example of dancing your way to a more fit and healthy life.

Working out is a lot easier when you don't even realize you're doing it in the first place. There are many ways to trick yourself into working out, like cleaning the house, doing general labor work, gardening, and dancing. Country Heat by Autumn Calabrese is another great Beachbody workout and lifestyle program.
Did you know that the plus kit comes with meal planning containers too? They're great because they can be used with any of the popular 21 Day Fix meal plans that you find on the internet or the programs that use them. Core De Force, 21 Day Fix, 21 Day Fix Extreme, and even 22 Minute Hard Corps are all Beachbody programs that use color-coded containers.
You can grab extra sets of meal planning containers for less than $10, so you have plenty to get you through the week! There is a lot to love about the Country Heat Beachbody workout by Autumn Calabrese. With a few tips and a little spunk in your step, you will have a blast with this at-home workout.
This is probably a very good place to tell you that I actually HATE country music. For real. But let's face it – country dancing is a life skill. At one point or another in life, very likely over a beer or three, we all wish we knew how to do a few of those moves.
So Country Heat by Autumn Calabrese will come in handy sometime or another and help you have fun staying fit in the process.
The Workouts
Country Heat has six dance workouts that provide an all-over body workout: Country Swing, Giddy Up, Down, And Dirty, Bring The Heat, Trail Ride, and Dance Conditioning. There are training videos as well to help you learn the moves at a slower pace if you need to before you actually do the workout.
However, while I love to dance, I am fairly awful at country dancing and did not need to practice moves beforehand.
Country Heat Fun
Country Heat is a FUN workout. Plain and simple. Just today, I was having a slow start to the day; I was tired, had woken up late, and so on. I dropped the kids at school and turned on Country Heat. I can't help but be in a good mood while doing these Autumn Calabrese workouts.
Exercise with Kids
Our kids exercise a ton with their daily swimming, but our daughter loves to do at-home workouts with me, especially dance workouts. She is a huge CIZE fan, and we have a blast doing Country Heat together just like we do CIZE workouts.
Great for Low Impact Days
I have a pretty bad knee, so I need to rotate low-impact workouts every few days in order to keep things in check. Country Heat is perfect for those days; it is also nice because the majority of the moves keep your knee straight and do not require twists and turns.
For those with any knee issue, you know how much those twists and turns can wear on the knee after a while.
Modifying Made Easy
Julie is on the right of Autumn, modifying moves if I need, and while, for the most part, I do not need to, I LOVE this girl! Her smile is infectious, and she owns her awesomeness with every move. I personally love it when modifiers are aspiring for everyone in a workout.
Even if I was as fit as I could be, I would still learn a lot from Julie's sass, spunk, and how she feels the moves.
Country Heat for All Ages
I feel like the ages, and personal style of the people in Country Heat represent the interests of a wide range of people and thus make the workout tangible for them as well. Let's face it, if we can relate to someone we are working out with, it all feels better, and we get more out of it.
The Moves
The actual moves in Country Heat range from easy to moderately challenging, in my opinion. Autumn does a great job of building upon each move and doesn't rush through movies. There are enough repetitions so you can feel successful, have fun, AND get results.
Country Heat Calories Burned
This is definitely more of an aerobic workout, and because it is low-impact, it burns fewer calories than more intense workouts. But that is a good thing. Keeping your body guessing is key to burning calories. On average, I burn around 165 calories for a 25ish minute Country Heat workout.
If I had to make a guess, I would bet that it is a good fat-burning workout because it keeps my heart rate nice and steady, like a fast walk or jog.
I have a wide range of at-home workouts to choose from, and Country Heat still finds its way into my regular workout rotations. I can mix it in with my favorite Jillian Michaels workouts or other Beachbody workouts, like Core De Force, to keep my at-home workout routines effective and FUN! Healthy recipes always help, of course!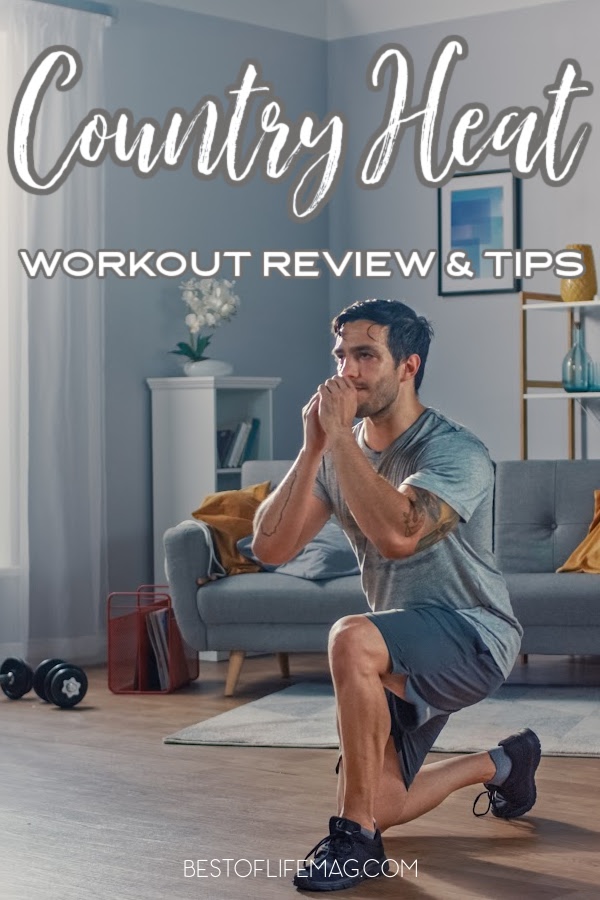 More Workouts
At Home Workout Equipment for Small Spaces | Small spaces at home means no large workout equipment. But that doesn't mean no workouts at all.
Do Anywhere No Weights Needed At Home Workouts | In fact, you don't need any equipment to do some workouts, and you can still reach your goals.
At Home Tabata Workouts for Beginners | Tabata is not for the faint of heart, but it is worth trying if you're ready for a challenge.
25 Oblique Workouts to Do at Home | People focus on specific parts of their bodies when they workout. But don't forget the obliques!
15-Minute At-Home Workouts for No Excuses | There is never an excuse to miss a day of working out. Especially since you can do a workout in 15 minutes.
Save