This site contains affiliate links. Please read our Policies for information.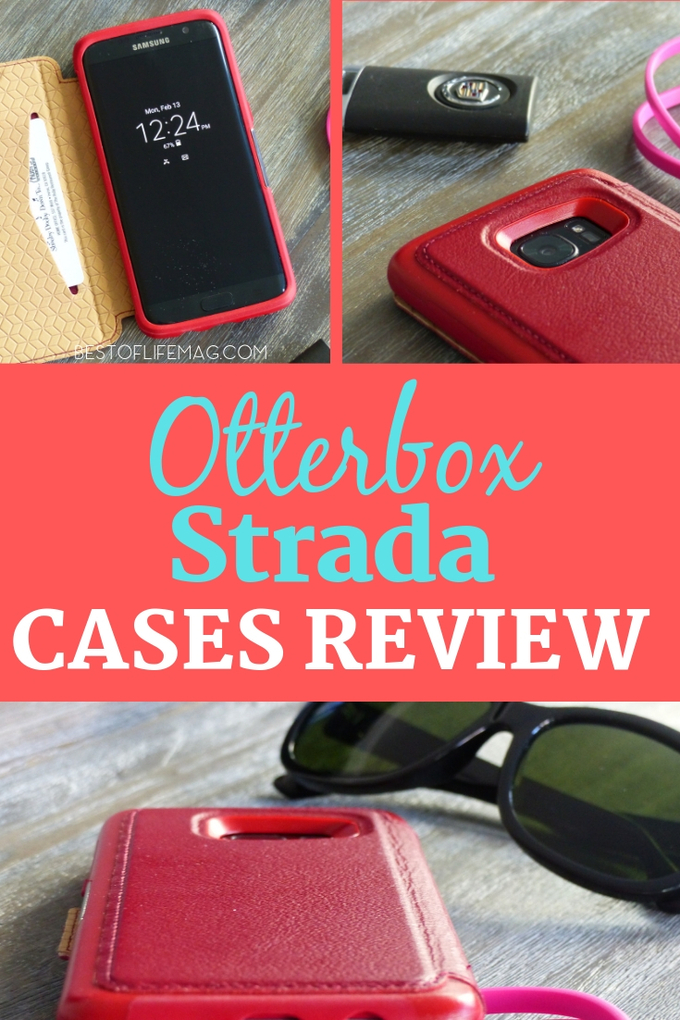 Otterbox is known for their exceptional cases that protect and express style with ease. Each case series by Otterbox has a different focus, but all share the same protective quality we love. The Otterbox Strada series cases come in many different colors and patterns. But what every case in the Strada series has in common is a card slot so it can carry your debit or credit cards with you. And it is amazing!
Otterbox Strada series cases offer style, convenience, protection, and comfort. All that wrapped up in one, easy to use case, tailor-made for the stylish professional.
The Otterbox Strada series cases are folio cases. A folio case is a case that has a flap that folds over to cover the front of your device adding an extra level of protection.
Otterbox is taking advantage of that folding flap by adding a credit card slot on the inside making it perfect for travel. While the case is stylish and highly functional, the question stands: Has Otterbox done it again and merged style with protection in a way that works?

Otterbox Strada Case Design
The Strada case is designed to be stylish first. Each case in the series uses premium leather to line the protective shell that holds your device. Otterbox says they "consulted with an Italian design house to marry trusted Otterbox protection with modern style."
That marriage is evident when you pick up the case. Unlike other leather cases, the Strada leather feels premium and looks fantastic. On the outer side of the case is a magnetic clasp, so the flip cover remains closed.
Instead of hiding the magnet like other cases, Otterbox brings it to the front lines. Some may even say that the magnetic clasp adds a touch of class to the case.

Strada Pricing and Color Options for Samsung
You can get your hands on a Strada case for $44.95 for multiple devices. Currently, Strada is only available for the Samsung S7, S7 Edge, and S6. For Samsung devices, you can choose between Onyx Black, Night Canon Blue, and Ruby Romance Red.
Unfortunately, for the Samsung S6, the Strada case is currently only available in a basic black color. There is an option for a dark red color, but that option is out of stock and may not be refilled.

Strada Pricing and Color Options for Apple
For the Apple lovers, you can get a Strada case for your iPhone 7, 7 Plus, 6, 6S, 6 Plus and 6S Plus. Color options vary even more for iPhone devices over Samsung. The iPhone 7, 7 Plus, Strada cases come in Onyx Black, Burnt Saddle (tan), and Pacific Opal (teal).
For the iPhone 6, 6S, 6 Plus and 6S Plus, the Strada case comes in Minimalism (black), Chic Revival (burnt red), and Saddle (tan). Apple users get a little extra in the options, especially if you're using an iPhone 6, 6S, 6 Plus, or 6S Plus. A limited edition option is available that offers more style.
The limited edition options have leather that is formed to look like snakeskin. These versions also come with a higher price point starting at $71.95 to $80.95.

Otterbox Strada Review
After using the case for a while, I've come to love it even more. The level of protection is the same as other Otterbox devices. However, the style found in the Strada series is much nicer.
The design of the card slot makes the Strada case thinner than other folio cases which is nice, though it doesn't hold much more than two cards. But running into the store, not having to grab my purse, just my cell phone and my keys is nice.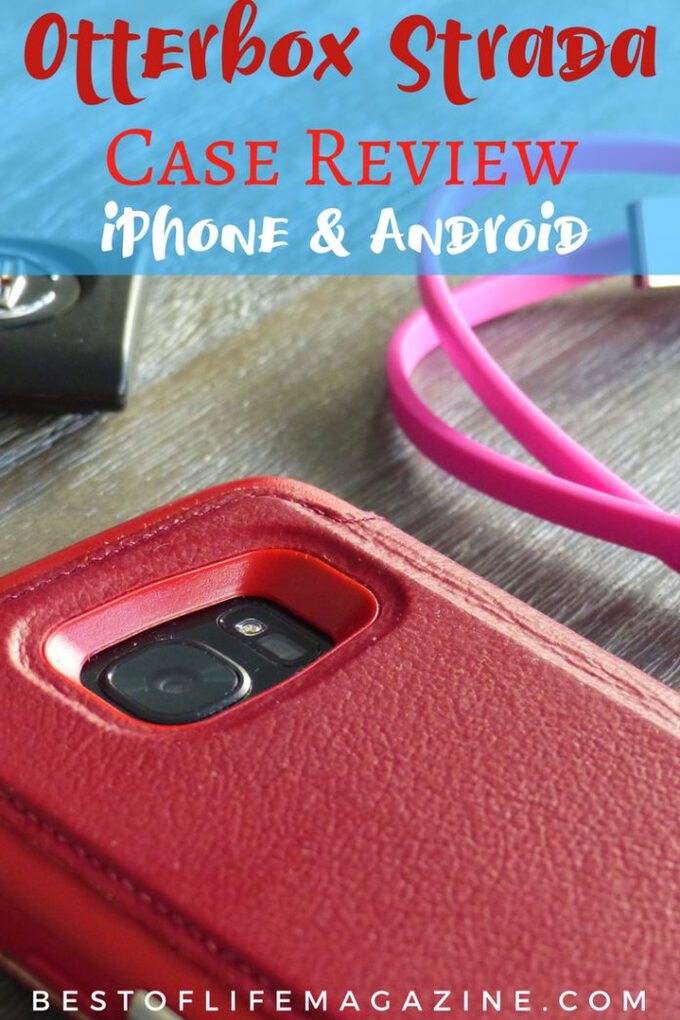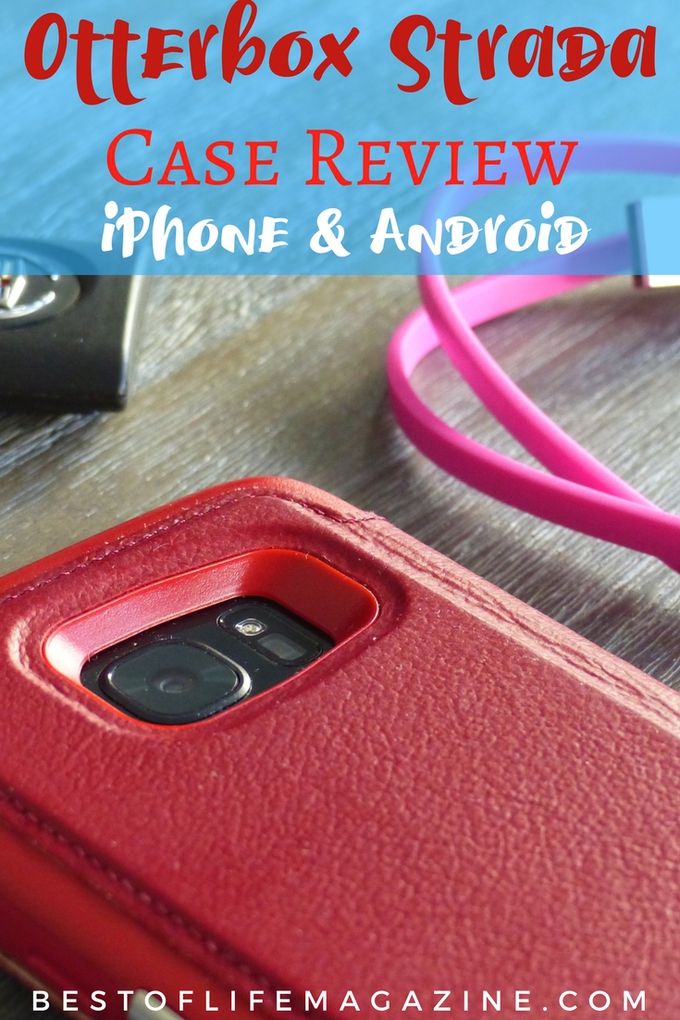 The leather makes for not only a style statement but for a good grip on your device. Overall, a very professional, stylish case, for professional, stylish people.