5 Kettlebell Exercises You Should Do Each Day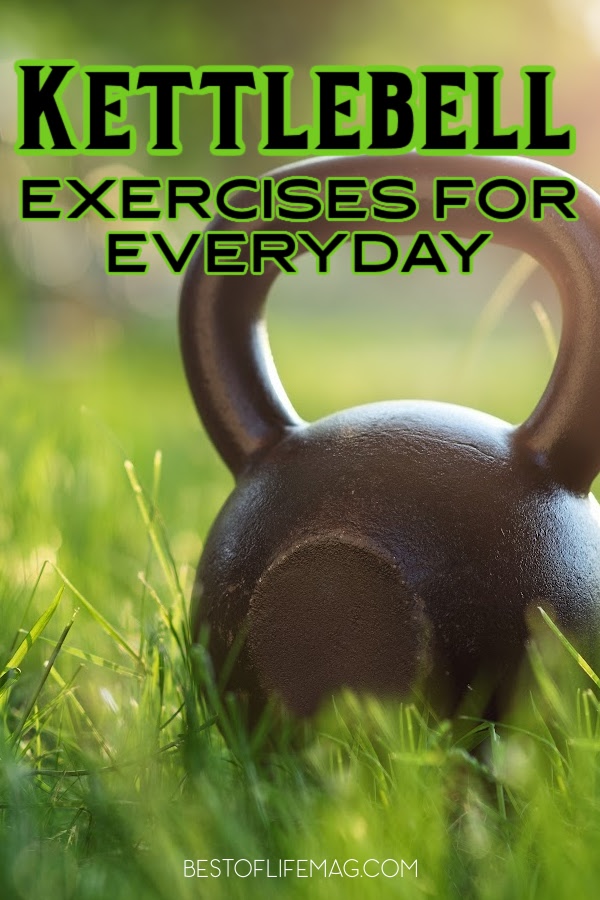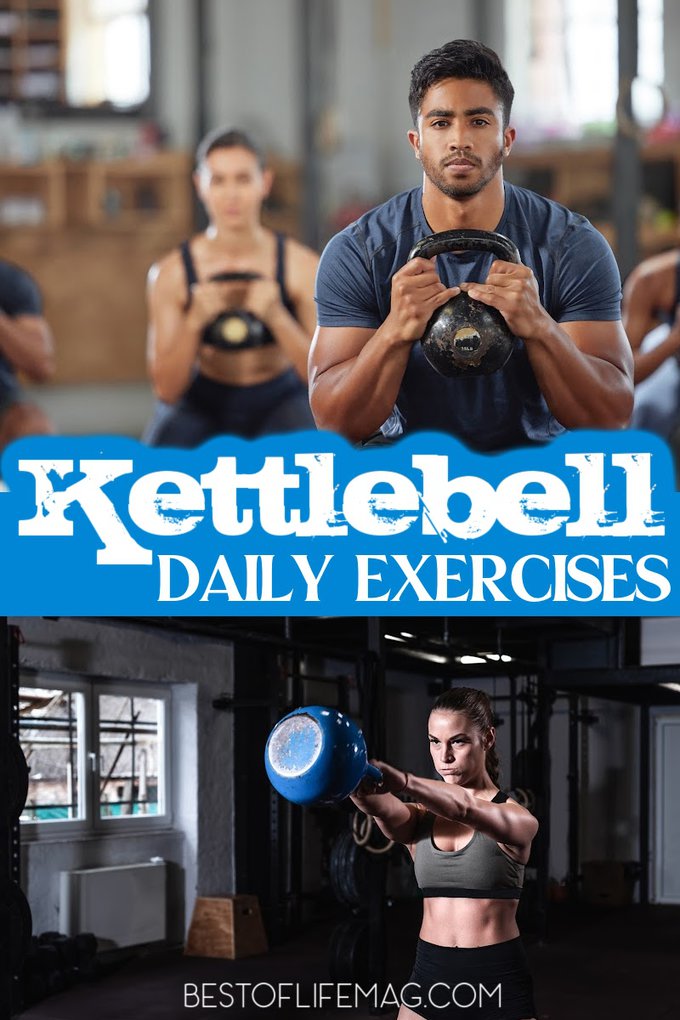 If you have spent any time around a gym or shopping for home fitness equipment these days, you know something about kettlebells. If you don't, kettlebells are those mini cannonball weights and are nothing new to the fitness scene. Kettlebell exercises have become a staple in many weight rooms, and now there are even fitness classes designed around them.
When performed properly, kettlebell exercises are a fantastic total-body, functional workout that you can do daily. One of the best things about kettlebells is how much you can do with them! Kettlebell training is easily accessible and practical.
From the home gym to the full-service gym, kettlebell training provides functional total body strengthening and high-intensity cardio in one compact device that is appropriate for everyone from the elite athlete to the exercise beginner.
Not to mention, it's fun! Pick up a kettlebell, and you'll immediately feel how it's different from a hand weight or dumbbell. In fact, there are plenty of calorie-crushing kettlebell exercises that you can do that simply cannot be done with a dumbbell.
Because of its design, the kettlebell provides a workout not just to the primary muscle group you are working with but the stabilizing muscles at the same time. Plus, the handle makes it more portable and easy to use during cardio exercises where a dumbbell just doesn't make sense.
For women in fair to good shape, it's recommended to start these kettlebell exercises with a 15 lb. kettlebell. For Men, bump up the weight a little more. We have picked 5 of the best kettlebell exercises that you can do every day for a great core, cardio, and strength workout in as little as 15 minutes!
If you are short on time, perform each of these kettlebell exercises for one set of 16 with no rest between. If you have a little longer, do 2 sets of 12 each. Grab your water, enjoy your workout, and the results!
Kettlebell Exercises | Kettlebell Swing
Focus: Hamstrings, Glutes, Core, Quads, Back, Shoulders (and Cardio)
The kettlebell swing is a big power exercise. Its focus is on large muscles like your hamstrings and glutes but also really works your core and kicks up your metabolism since it is done quickly. It's the most powerful and most well-known of kettlebell moves because it combines such a range of muscles and provides cardio as well.
To Perform
Stand up straight with your feet slightly wider than shoulder-width apart. Hold the kettlebell in both hands by the handle with your palms facing in. Bend your knees and drive your hips back. Then drive your hips forward and swing the kettlebell to shoulder height (not higher).
Keep your core engaged and squeeze your glutes as you drive forward. As you lower the weight and return to the starting position, control the weight on the way down and focus on keeping the core engaged.
Kettlebell Exercises | Sumo Squat
Focus: Hamstrings, Quads, Glutes (and Cardio)
To Perform
Hold the kettlebell between your legs, by the handle, with both hands at your chest level. If this is not comfortable, you can also hold it upside down. Keep the kettlebell at chest level. With your feet slightly wider than hip distance, point your toes slightly out.
Keep your chest up and core tight. Squat as low as you can by pushing your hips back, never allowing your knees to extend over your toes. Then, pushing your heels against the floor, come up and repeat.
Kettlebell Exercises | Kettlebell Clean and Press
Focus: Shoulders, Core, Hamstrings, Glutes, Quads, and Triceps
To Perform
With the kettlebell on the floor, squat to pick it up with one hand and quickly pull it to your shoulder (not higher) by extending your legs quickly to stand. Then, flip the kettlebell upward so that your palm is facing forward.
Bend your knees slightly and drive through your heels while pressing the kettlebell up by extending your arm. The movement is similar to a barbell clean and press. Then reverse the motion and return the kettlebell to the floor.
Kettlebell Exercises | Kettlebell Goblet Squat
Focus: Quads, Hamstrings, Glutes, and Core (and Cardio)
To Perform
For this one, hold the kettlebell upside down in both hands or on the sides of the handles. Keep the kettlebell at chest height and hips shoulder-width apart. Perform the move like a regular squat and drive back up with your heels. Focus on keeping your upper body still and upright and your core engaged.
Kettlebell Exercises | Kettlebell Push Up to a Row
Focus: Chest, Back, Biceps/Triceps
To Perform
You can perform this exercise with one or two kettlebells. Start in a push-up position with your hands shoulder-width apart and your feet a little narrower. Grab the kettlebell(s) so you are ready, and press up.
Then at the top, raise one elbow up, squeezing your shoulder blades together, and perform a row. Bring your elbow up slightly higher than your body height. Lower down and repeat on the other side.
More Fitness and Health
At Home Workout Equipment for Small Spaces | Working out in small spaces always feels constricting. But you don't need an entire gym to get a good workout done.
Upper Body Workout Ideas for Women | Upper body workouts are just as important to women as they are to men.
At Home Tabata Workouts for Beginners | Let's heat things up during your next workout with some home Tabata workouts.
10 Minute At Home Workouts for Abs | Abs are the one thing we all want, but they are also require the most effort.
15-Minute At-Home Workouts for No Excuses | There is no excuse for why you can't give your health 15 minutes today.