21 Day Fix Workout Review: Total Body Cardio Fix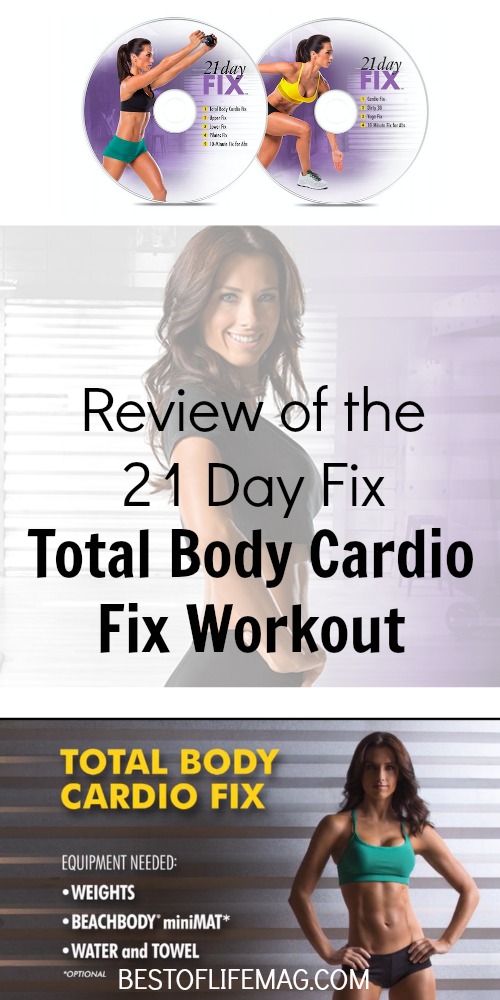 Today is day 1 of the 21 Day Fix workout Program for me. I am an at-home workout junkie and bought the program to mix things up and because really – almost anything is tolerable for 21 days. With our trip to Aulani coming up and a trip to Beaches Turks and Caicos a couple of months later, it's time to buckle down on my fitness routine.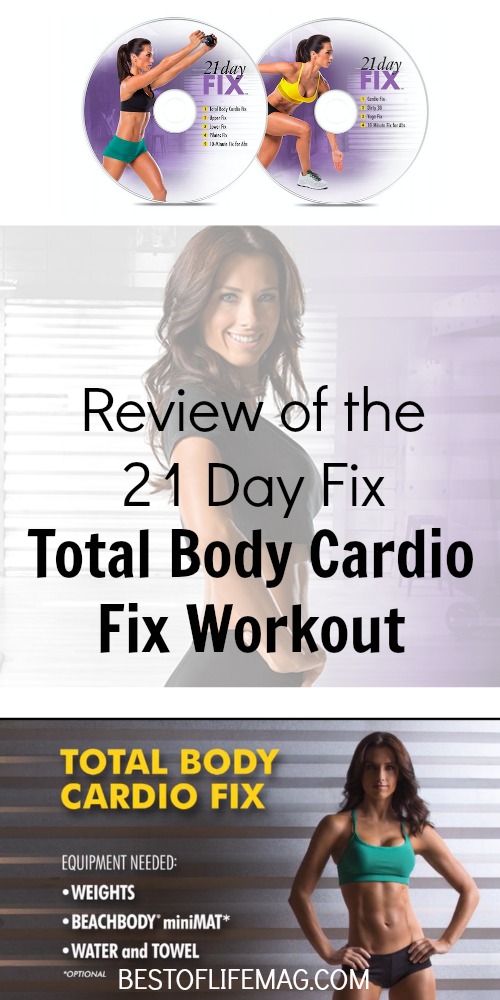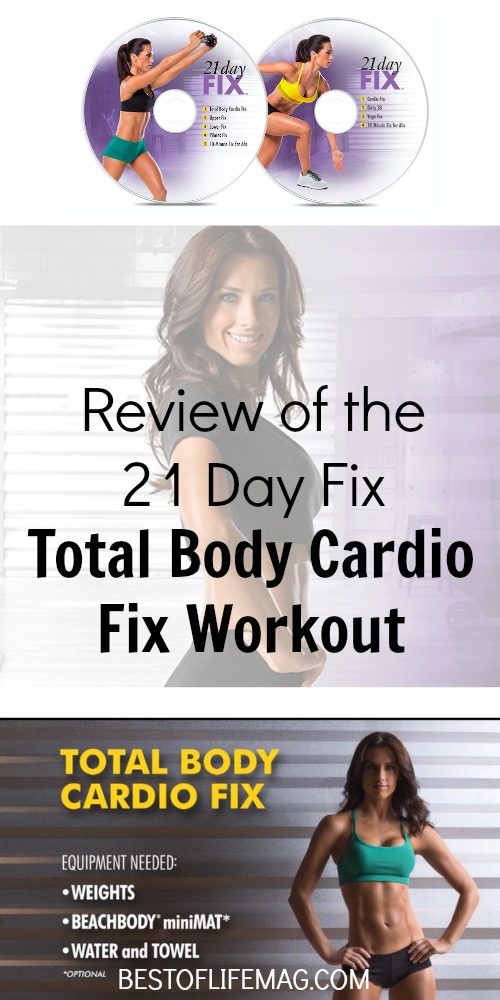 This 21 Day Fix workout review of the Total Body Cardio Fix workout will help you plan and make the most of the exercises.
I will be sharing my thoughts on the program and its workouts along the way but wanted to start with a closer look at the Total Body Cardio Fix Workout. This is the first workout in the 21 Day Fix Workout Program and runs a total of 33 minutes which includes roughly a three-minute warm up and cool down making the workout itself 27 minutes.
Fit Right in with Cardio Fix 21 Day Fix Workout
Thank the Lord for the regular normal everyday people who are in the Total Body Cardio Fix workout. I have worked out 3-5 times a week since 2000 and still get intimidated by the Royal Hotness that stares me down every morning in so many at-home workouts.
Normal people give normal people hope. And people who look as one would look if they were consistent – but didn't make a living from being a fitness instructor or guru – about working out appreciate having reasonable and attainable goals.
I think you'll appreciate the normalcy of these people.
Clear Explanations of 21 Day Fix Workout Cardio Fix
My heart was racing before the workout started as I tried to shift into high cognitive power at 6 am hoping I could understand and follow along in my first workout of the 21 Day Fix Workout Program.
And then I learned that I could chill out because Autumn clearly explains the moves and models them BEFORE you need to do them.
That, folks, is pure awesomeness and welcomes so many fitness levels into the workout.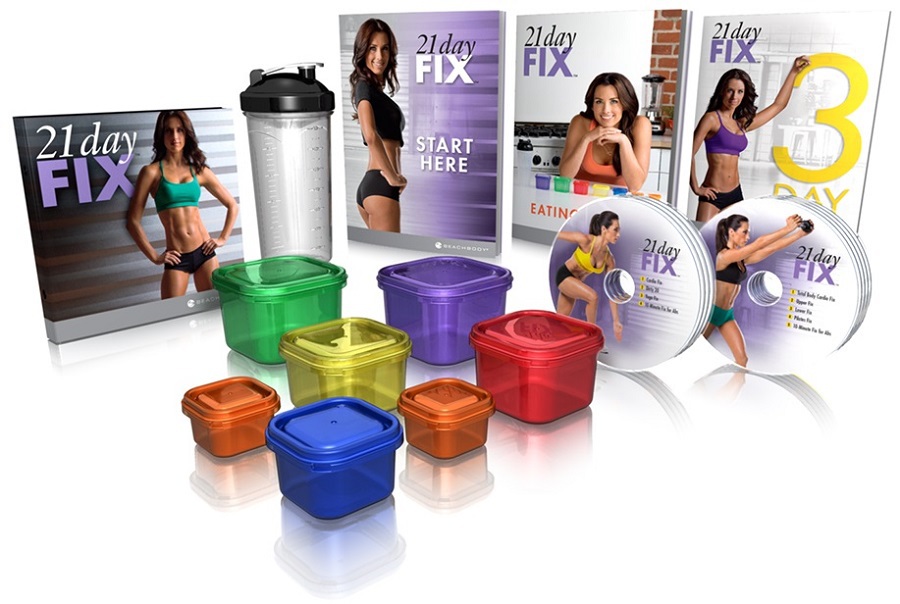 21 Day Fix Breaks
We are always hearing how important interval training is because it allows you to get your heart rate going super fast – and then slow it down. This process provides maximum burn. Yet so many workouts barely give you a moment to breathe before jumping into the next insane-o fast move.
This 21 Day Fix workout provides roughly a 20 second rest period after each move in the Cardio Fix workout making it easy to keep up, be successful, be safe in your upcoming moves, and experience the long-lasting burn that comes from interval training. Advanced fitness levels may be annoyed by this but easily have the option to run around or add moves in if the wait time kills their mojo.
Duration instead of Pace in 21 Day Fix Workout Cardio Fix
Another plus of this workout that I imagine many will like is that it feels a bit more focused on making it for the full one minute allowed for the move than going at a fast pace. For example, I hate surrenders.
Or rather my hips after three children hate surrenders – making it hard for me to do them at a rapid pace. Thus during workouts that include them I will replace them with another move that allows me to keep up with the fast pace of the workout without compromising form.
Today – I did Surrenders.
Successfully.
Because the focus of Cardio Fix is doing the move for the minute at a very reasonable pace.
Other 21 Day Fix Workout Reviews
21 Day Fix 10 Minute Fix For Abs Tips & Overview
21 Day Fix Dirty 30 Workout Review {Moves & Exercises}
21 Day Fix Cardio Fix Workout Review
21 Day Fix Pilates Fix Workout Review
21 Day Fix Lower Fix Workout Review