Shaun Week Workouts: Review & FAQ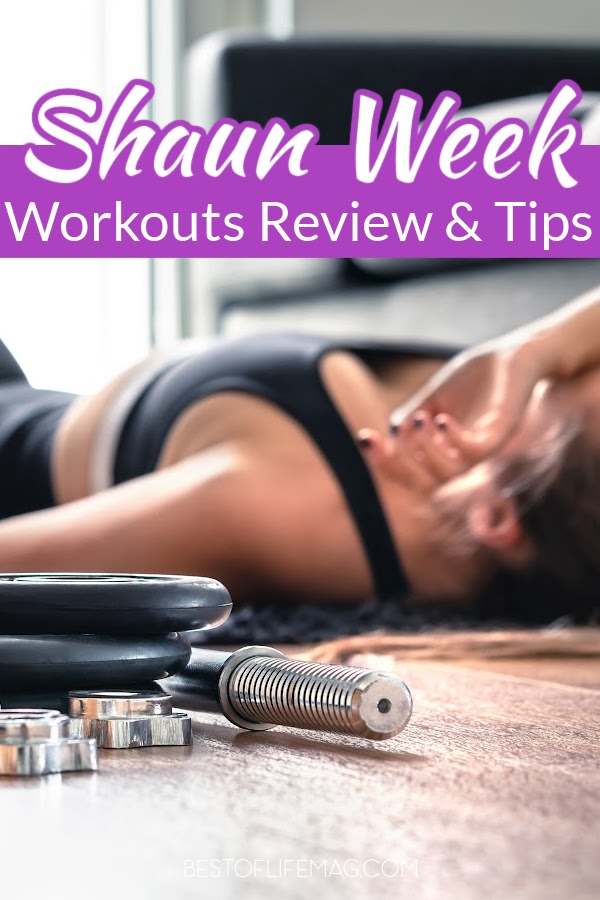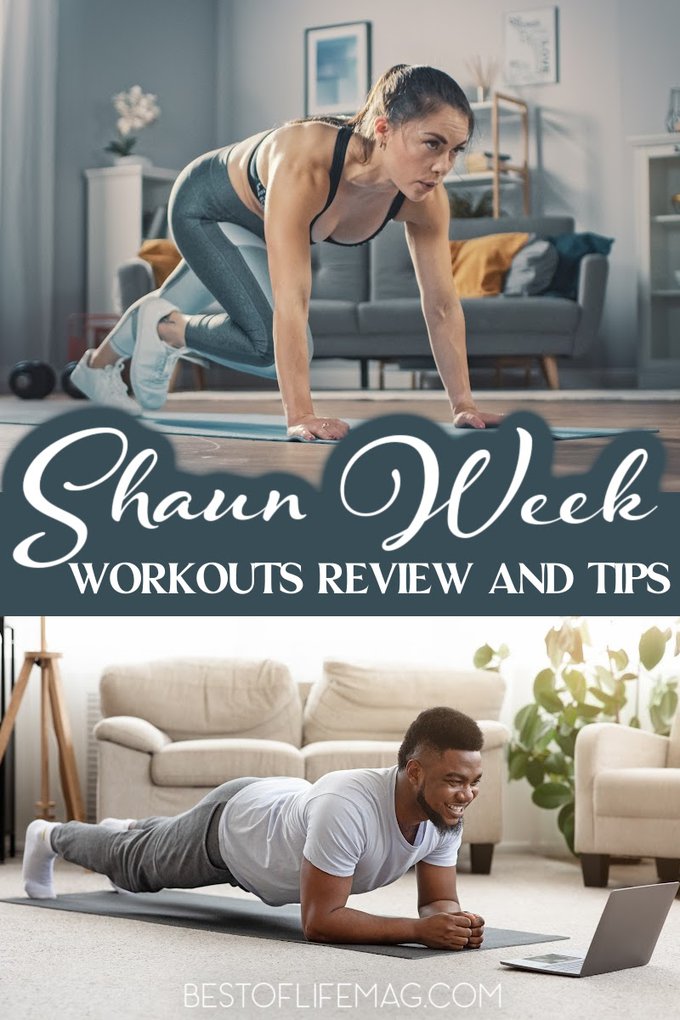 If you are looking for an opportunity to jump-start your fitness journey, Shaun Week is a great way to make that happen. Shaun T is one of my favorite Beachbody trainers, and today we're going to talk about all of the Shaun Week workouts and frequently asked questions.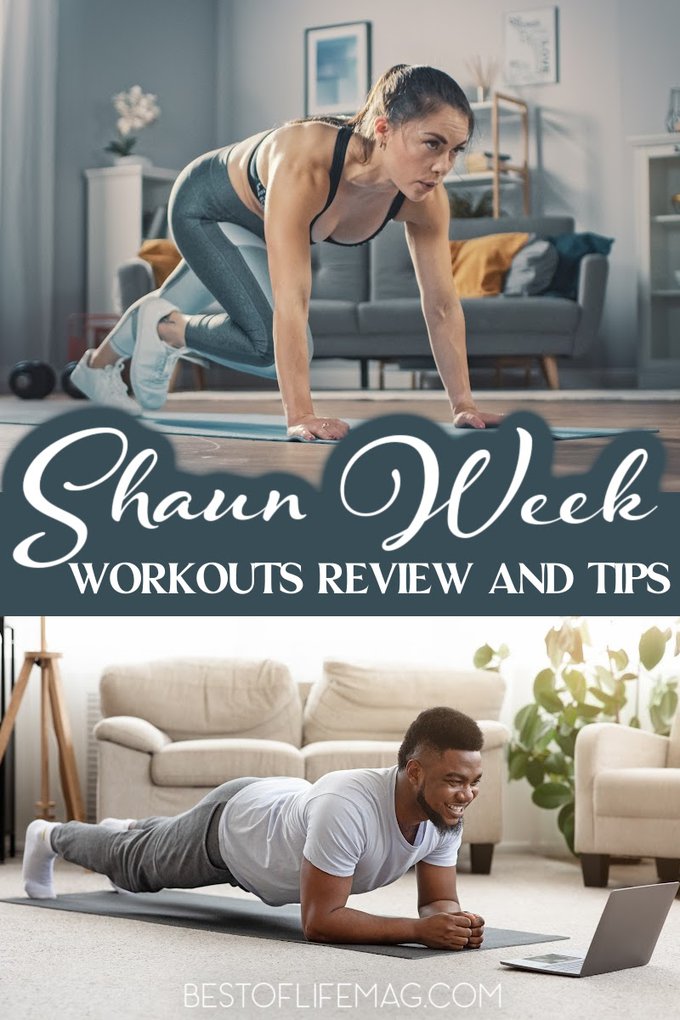 Shaun Week workouts are a great opportunity to get a jumpstart on a healthy lifestyle, or for those of you already working on that goal, you can use Shaun Week as a fun way to get in some extra workouts! The entire Shaun Week workout program is available on Beachbody On Demand.
You can log in, download the meal plan, fitness schedule, watch the workouts, and more. If you don't already have a subscription to Beachbody On Demand this is a great opportunity to sign up. You'll have access to all of the great Beachbody content, workouts, and diet plans.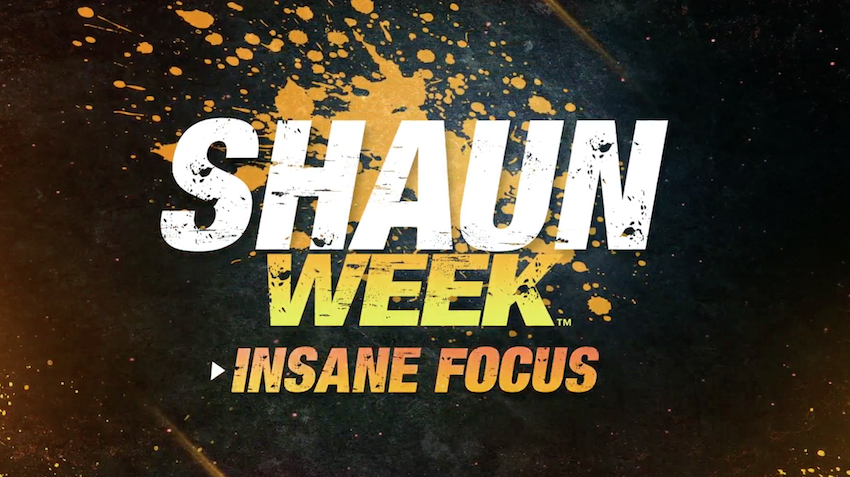 Shaun Week Workouts: Review & FAQ
These are some of the most frequently asked questions about the Shaun Week Workouts and the program in general. We'll cover a bit of a review of the program as a whole as well!
Is Shaun Week Free?
Shaun Week workouts are free for subscribers of Beachbody On Demand. If you are not a user you can sign up for a free trial that will automatically renew after your introduction period!
What is Shaun Week Insane Focus?
Shaun Week Insane Focus is a 7 day total body attack focusing on your workouts AND nutrition! It's a great way to get a full body makeover in just 7 days. We all know that Shaun T is known for his insane workouts that provide amazing results.
Shaun Week is no different! You get a full week of meal plans, workouts, and program instructions all in the Beachbody On Demand dashboard!
Who Can Do Shaun Week Insane Focus?
Anyone can do the Shaun Week Insane Focus workouts! All of the Shaun Week Workouts include a modifier move. Of course, you should always consult your doctor before taking on a major life change when it comes to health and fitness. In terms of skill level, anyone can do Shaun Week.
Remember, you'll get out as much as you put into each workout! If you can't do a move, just modify with the modifier that Beachbody always has on deck for each workout. I personally have knee problems that make some twisting movements hard.
Do I just skip them? Heck no. I just do the move straight on in a way that I know works for my body so I still get the results.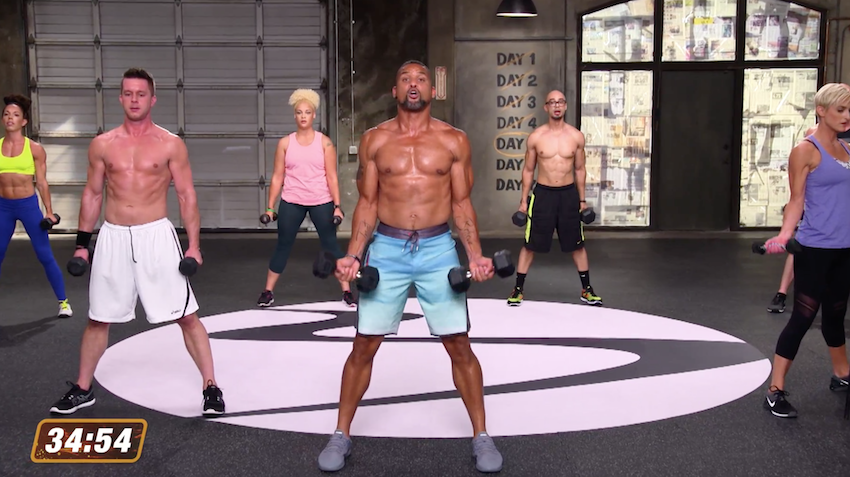 How Long Are the Shaun Week Workouts?
Each Shaun Week Insane Focus workout is between 25 and 40 minutes. If you have 40 minutes a day for 7 days you can get a full body bootcamp makeover! Each workout includes a warm up and a cool down along with some Insanity and T25 inspired workout moves!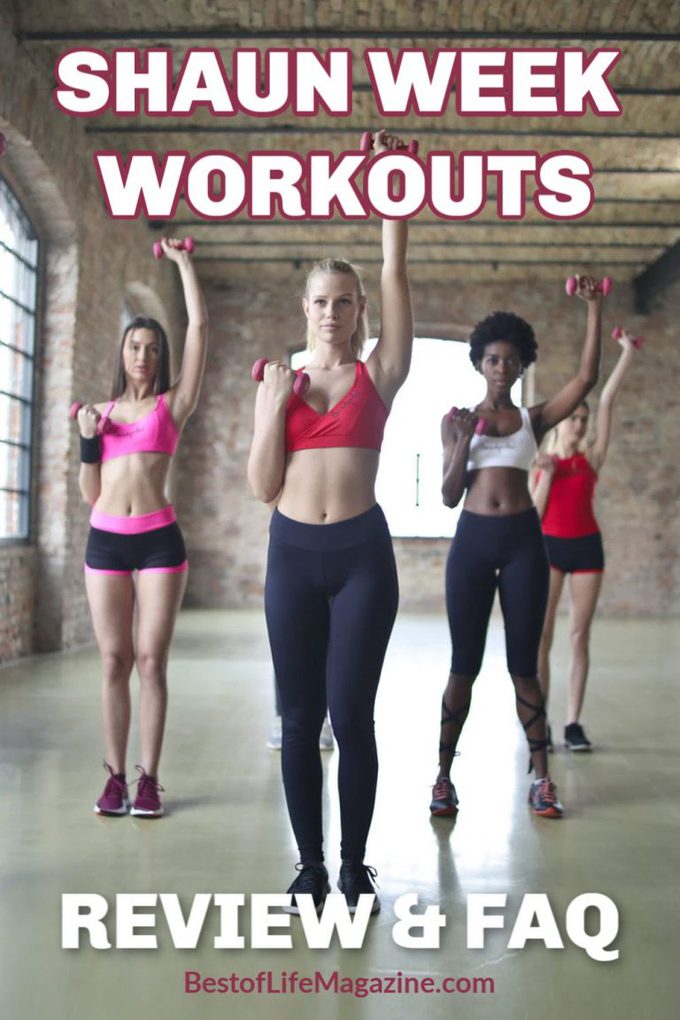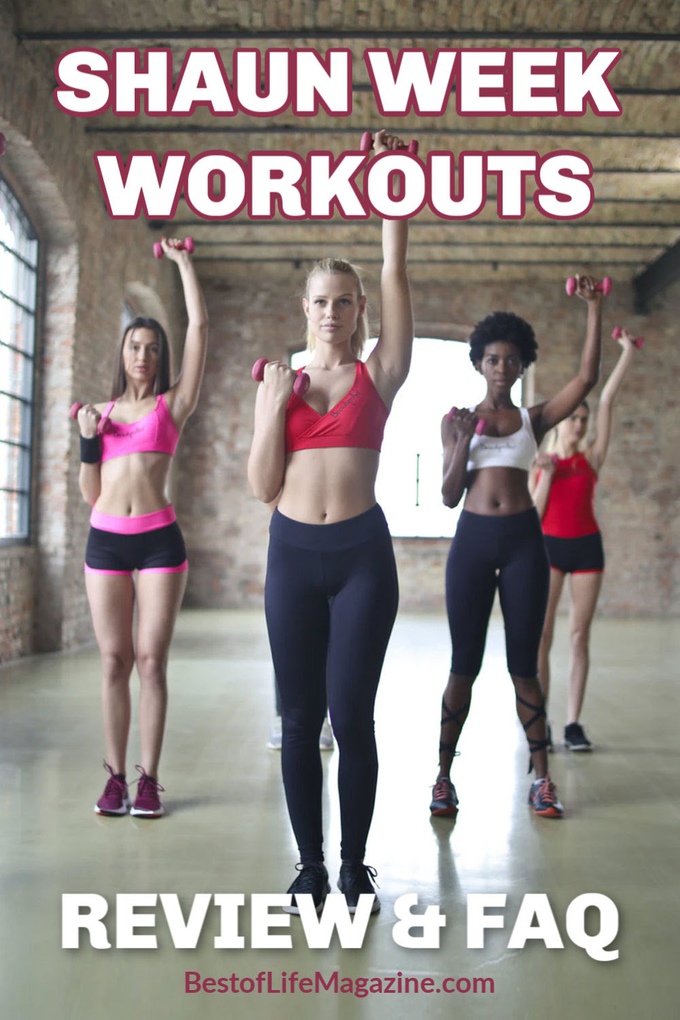 Does Shaun Week Have a Specific Eating Plan?
No, but you can access all of the other eating plans and nutritional recommendations via Beachbody On Demand. Eating plans that accompany Insanity or T25 would work great with this program as would the 21 Day Fix portion control containers.
How Many Calories do the Shaun Week Workouts Burn?
Calories burned will always vary based on your specific height, weight, and effort. Most of the Shaun Week workouts are between 140-300 calories burned per workout for the average user. 25 Abs is a bit lower at just 120 calories burned and Ripsanity and Insane Weights are both higher at nearly 400 calories burned per workout.
Are the Shaun Week Workouts Only Here for a Limited Time?
No! The Shaun Week Insane Focus workouts will be available even after the initial introduction period. You can enjoy them as you would all of the other great Beachbody On Demand content. This means you can keep doing Shaun Week again and again if you find it's a program that works well for you!
Shaun Week Workouts: Review
Shaun Week workouts are a great program to try if you are looking to get into one of Shaun T's other programs like Insanity or Focus T25. Insane Focus is also a great jumpstart for any of the other great Beachbody On Demand programs.
The program is HARD. That should be a given though, it's Shaun T. He asks a lot of anyone working out with him and that's how you'll see the great results. You can use the modifier if you need it but it's going to be hard no matter how you go at it!
Shaun Week consists of 7 days of 7 different workouts. It's a full body bootcamp type program so you will be working out ALL of your muscle groups and body regions. This is what makes Shaun Week such a great system to repeat. It targets your whole body so you won't see results in just one area!

Shaun Week Workouts:
Check out the titles and overview of all the Shaun Week Workouts from the Beachbody On Demand Website. You can subscribe here.
Day 1: Insane Basics
Those new or old to Shaun T's workouts will love the all-out hustle of these INSANITY-inspired moves.
Day 2: Pure Cardio 2
Stay hydrated, because the nonstop movement will leave your body drenched.
Day 3: Insane Weights
You thought INSANITY was hard? Now try it with weights!
Day 4: 25 Abs
Focus your mind on your core and the results will come.
Day 5: Ripsanity
More weights and feeling ripped as Shaun T keeps you focused through these insane moves.
Day 6: Speed 4.0
Crazy awesome music and moves using only your body weight will give you a fast-paced push to results.
Day 7: Dig Deep
You've heard it. Now do it. Shaun will help you push yourself harder than you ever thought possible with an array of strength, agility, and cardio training moves.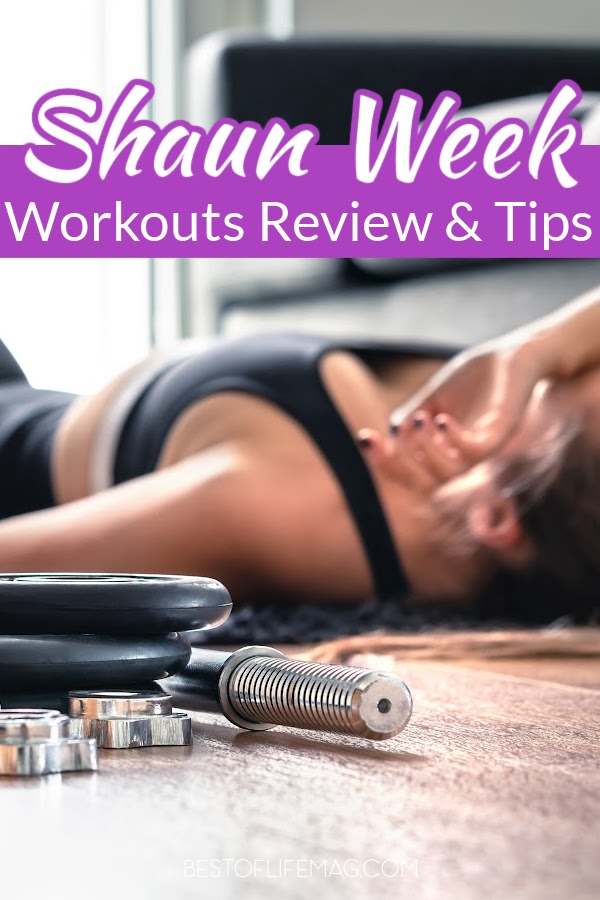 More Beachbody
How Long Are Cize Workouts? | Workouts don't have to be hours long to get results.
Country Heat Workout by Autumn Calabrese: Review & Tips | Autumn Calabrese may be the answer for you.
10 Minute Body Transformation Second Edition | Transforming your body sounds like a lot. But you can reach your goals with the right plans.
Printable Jillian Michaels Quotes from Ripped in 30 | Motivation is a big factor for many people and finding it is easier than you think.
Core De Force Review | Core De Force is ready to help you reach your fitness goals.