This site contains affiliate links. Please read our Policies for information.
The internet has become a big part of our lives, we go there to share photos, watch videos, keep up with friends and families and so much more. One of the things that has become almost second nature to many of us is shopping. When shopping for a new product, we research online which is the best for the price. When we are looking for services, we want to know who is the most trusted and best at what they do.
The truth is that a business can no longer afford to live offline.  You must have a digital footprint and these stats show why.
Customers Using The Internet
The millennial generation is one that has grown up with technology. Over 80 million people are considered to be part of the millennial generation in the US alone. That's 80 million minimum potential customers who are researching your business online. Most of which will want to see your website before making a decision to stop by and pick up a product or schedule a service. Even more important is that over 46% of consumers will see a companies website as the number one source for judging a business.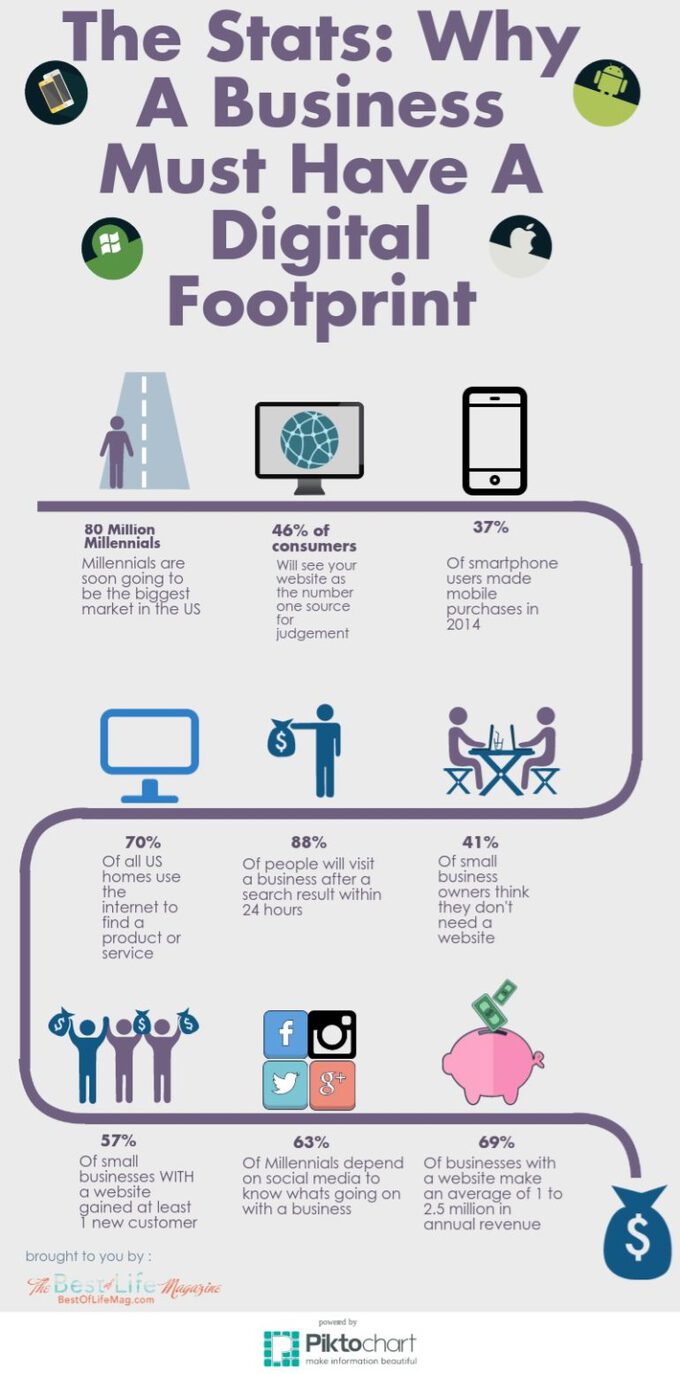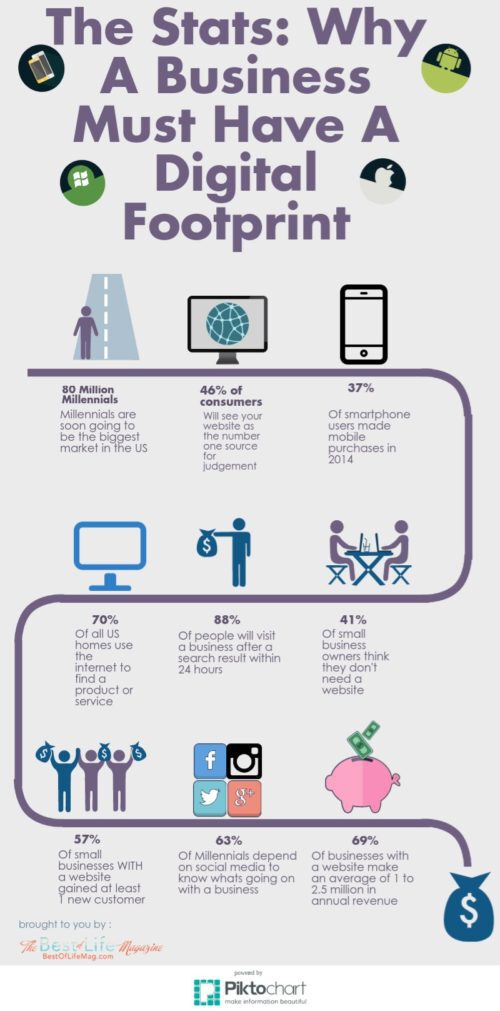 Online Shoppers
After looking at what the future holds for online shopping, the past could be a good starting point to know what to expect in terms of sales. In 2014, 37% of smartphone users made purchases via mobile commerce or m-commerce. Even more compelling is 64% of american adults owned a smartphone in October of 2014, according to Pew Research Center. Even if adults aren't using their mobile devices, over 70% of all US households use the internet to find a product or service locally.
From The Web to Action
The amount of users online is always growing. In 2011, research showed that 88% of people who searched a business on the internet would visit that business within 24 hours. According to Bing research, 70% of searches ended in action within only one hour.
Engage with your Customers
While customers are openly welcoming the internet era, small businesses are having a rougher time with the idea. In 2014, only 54% of small businesses had websites with 41% saying they didn't need one. Though the sheer amount of customers who depend on websites and reviews to determine if they will visit a business says otherwise.
Simply put, over 2 million people in the US shop online in some capacity. That includes researching a business before visiting the physical location within hours. Turning those numbers into dollar signs, 69% of companies that have a proper website have an average annual revenue of 1 to 2.5 million.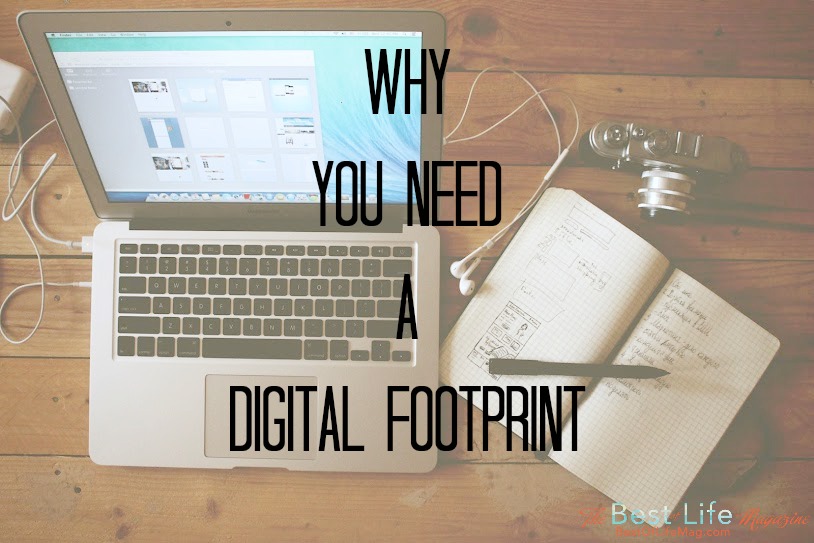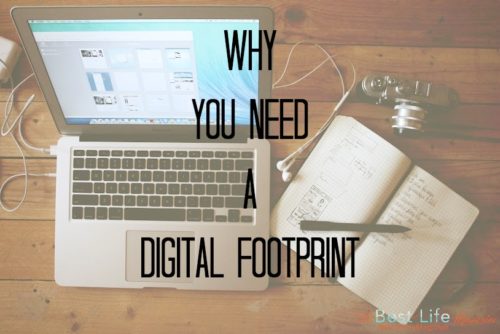 All of this information is constantly changing but almost never declines and only rises. It is more important now than ever that businesses become comfortable with the idea of a website and establish their digital footprint. Especially since over 57% of small businesses have gained at least one new customer thanks to their website.
The Social Effect
Once a website is built, small businesses can relax knowing that they are now in control of how their business is perceived online. While having a website and keeping it updated is a great start, in today's social media focused markets, more can be done.
If you consider that your website is essentially the new "window" in "window shopping" you'll need to know what qualifies as the new sign. In the past, businesses have relied on signs or word of mouth to get people through the doors. Now, word of mouth can be 140 characters or less on social media, and controlled by the business. Social media is a great way to bring potential customers to your website, and your website is how you get them through the door.
If millennials are soon to be the biggest customer base in the US, and 63% of them say they rely on social networks to stay updated on brands, then it's important to be there. Companies and small businesses alike have always aimed to be right in front of the customers faces to advertise effectively.
The stats are clear – the best way to do that is to have a solid digital footprint through a website and social media.