This site contains affiliate links. Please read our Policies for information.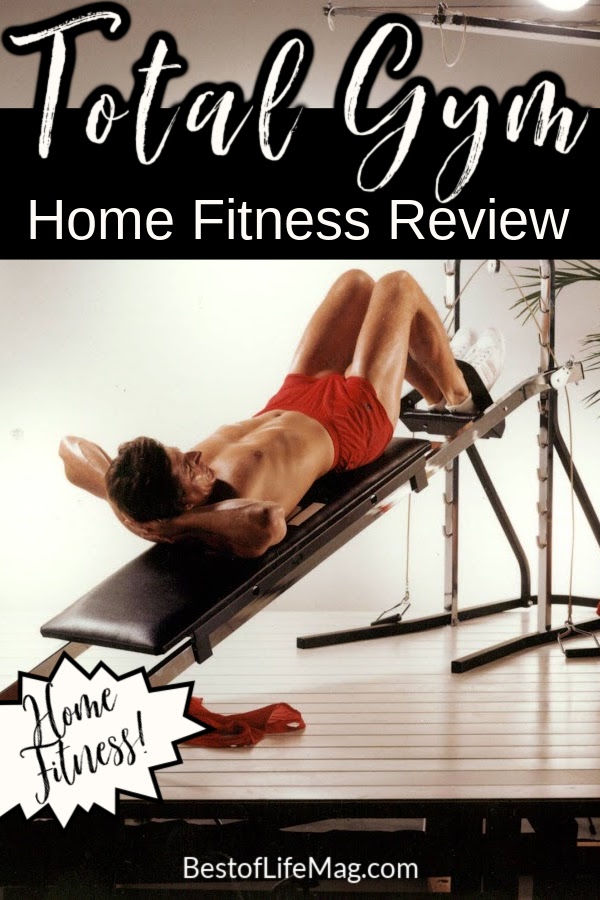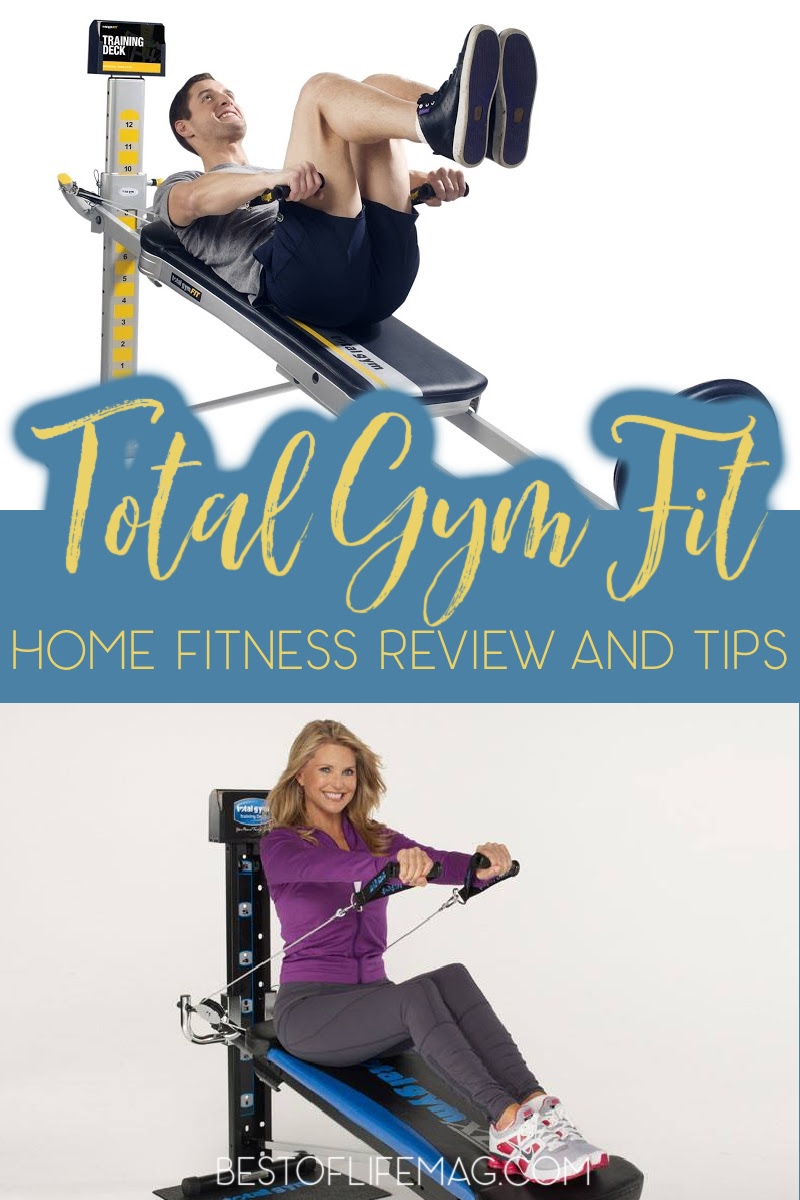 The Total Gym FIT, our partner for this post, allows you to build muscle the natural way with bodyweight exercises.
This machine
takes your at home workouts to the next level and keeps you challenged at the same time!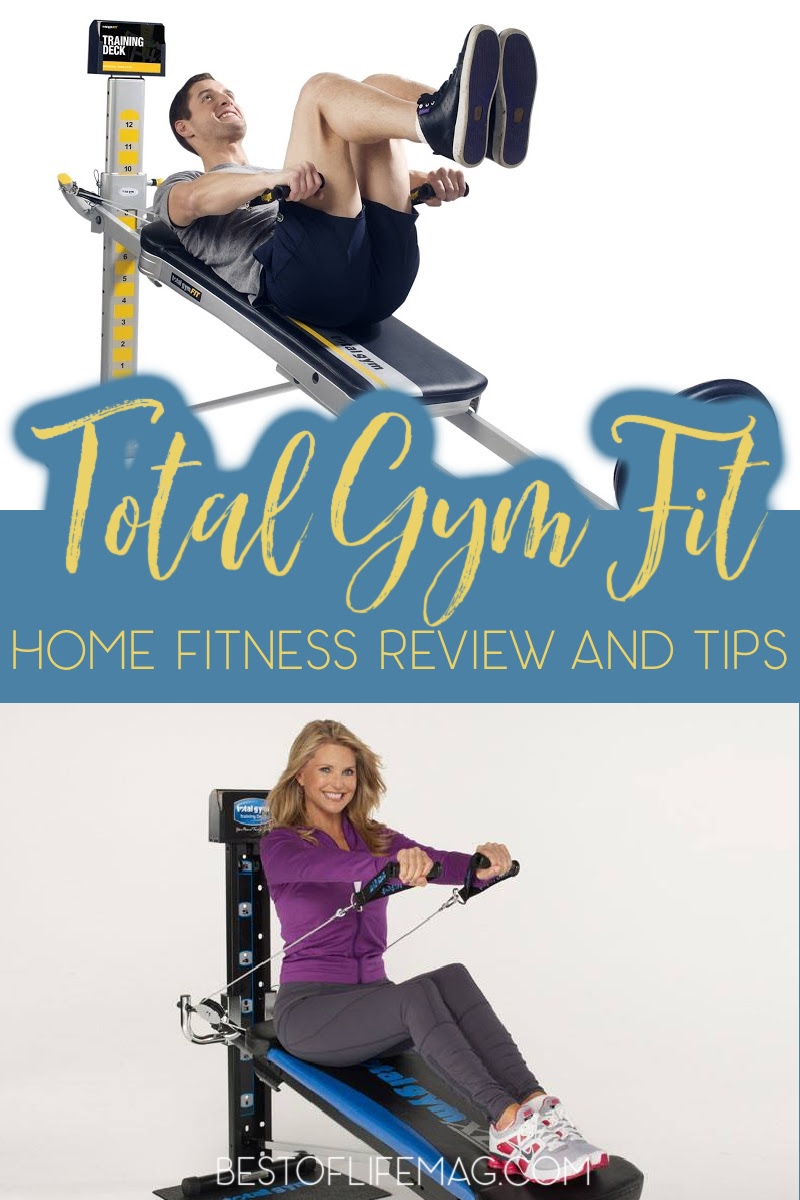 To lose weight there are two very important things we need to do, eat healthily and exercise. Many people, including myself, find that working out at home is more comfortable for them and that is why I am so excited to share our latest piece of fitness equipment.
With the Total Gym FIT you can do over 85 exercises that train and strengthen every area of the body with bodyweight training making it an effective machine to add to your at-home workout training. How do you prefer to workout?
There are so many different ways to work out that allow everyone to have their own approach to fitness. But one thing is for certain, working out at home is so much more comfortable and saves time in the process! I love being able to work out whenever it fits in my schedule without having to plan for the drive to and from the gym.
With the right equipment, you can work out freely at home, get results, and feel comfortable the entire time. The Total Gym FIT is something you can add to your at-home gym, even if it is just a small corner in your garage. Purchase a Total Gym® FIT today and get a Free AbCrunch and more with your purchase!
What You Get with the Total Gym FIT
The Total Gym FIT comes with a few different tools that you can use to enhance your at-home workouts. Firstly, there are 12 levels of resistance that can be used in over 85 different exercises. There are also some accessories that come with this exercise machine like an ab crunch accessory, a ribbed squat stand, a wing attachment for a wider range of motion, and a leg pull accessory with ankle cuffs.
Altogether, these things aim to enhance your workout and give you even more exercises that you can do. There is even a wall chart that uses illustrations to help you learn some of the exercises.
Total Gym FIT Setup
Setting up your machine is very simple. It is so simple because when the machine arrives, it arrives assembled. All you need to do is unfold some of the parts and get them into place. Once in place, you can move it around to where you want to keep it for your workouts.
Of course, it will be easier if you just set it up in the spot you want to keep it. In fact, ever since the first Total Gym, the setup has been made easy.
Total Gym FIT Workouts
Working out with this machine is very easy as most of the exercises are bodyweight exercises that can be enhanced using gravity. Some workouts come with instructional illustrations, that's how easy they can be to do. There are twelve resistance levels instead of 6 and currently, you can get a DVD workout with your machine that uses all 12 levels.
There is an AbCrunch workout DVD, a Start It Up DVD, a Beginner Program, Intermediate Program, and a 5-Day Advanced Program. Start with the Start It Up DVD when you first get the machine and then work your way through them all until you get finished with the advanced program.
Total Gym FIT Accessories
All of the accessories are meant to enhance your workouts or make them easier to do. The AbCrunch accessory is an add on that is used for beginner ab workouts and they can toughen as you go. There is also a two-piece wing attachment that is used to work your arms and core.
The leg pull attachment is perfect for strengthening your hamstrings and quads. Lastly, the squat stand will help you trim and tone your legs and is adjustable for your height.
Our Total Gym FIT Review
I have been a devoted at home workout junkie for two decades and have a wide variety of workout accessories so help with body weight training. The older we get, the more important appropriate weight training becomes to help maintain joint health, keep body fat low, and reduce the risk of injury.
When I saw the Total Gym FIT, my first thought was that this could actually be IT. The machine that would allow us to train better and tone up those nooks and crannies you simply can't always get to without "machines". The machine that would allow me to build muscle without as much strain on my knees.
I started by putting the workout cards for one of the intro workouts Total Gym provides in order and then dove right in.
The Total Gym FIT is designed perfectly to get amazing results with bodyweight training.
Every – and I mean every nook and cranny gets targeted with the exercises and workouts using the Total Gym FIT.
A few exercises make it easier to adjust the settings.
The accessories are worth it. I would say it's fair to say you can increase your workout options by 20% with them by your side.
We absolutely LOVE the Total Gym FIT. We use the machine 2-3 times weekly and feel like we can target every area of the body and get the benefits of low impact strength training.
Being able to do all of these exercises at home with one machine is a huge benefit to the Total Gym FIT. It truly is an all in one machine.
The Total Gym FIT is a great value in our opinion. You can do over 85 exercises with the Total Gym FIT whereas many other machines only offer one or two exercises. That makes this machine even more valuable for our family.
Enjoy 10% off your Total Gym FIT by shopping here!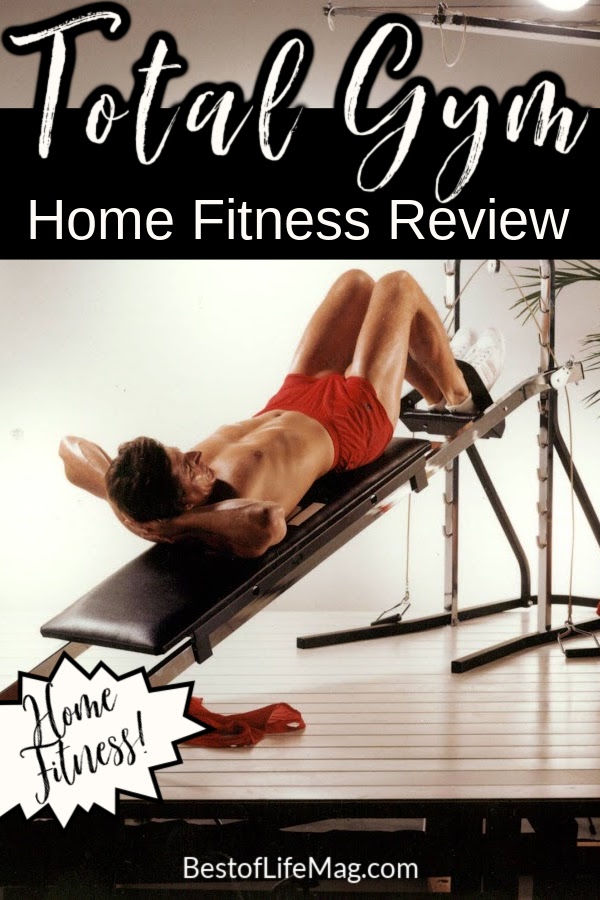 More Fitness Ideas
At Home Tabata Workouts for Beginners | You can really heat things up with your next workout at home.
15-Minute At-Home Workouts for No Excuses | You can also make things take less time with just 15 minutes of intense fitness.
At Home Workout Equipment for Small Spaces | We are often struggling with space so we can work out but that is a thing of the past.
Ultra Thin Office Treadmill for Standing Desks | You can even workout while you're working with some standing desk workouts.
15 Do Anywhere No Weights Needed At Home Workouts | But you never need to rely on gear to workout. Instead, you can use your body weight.