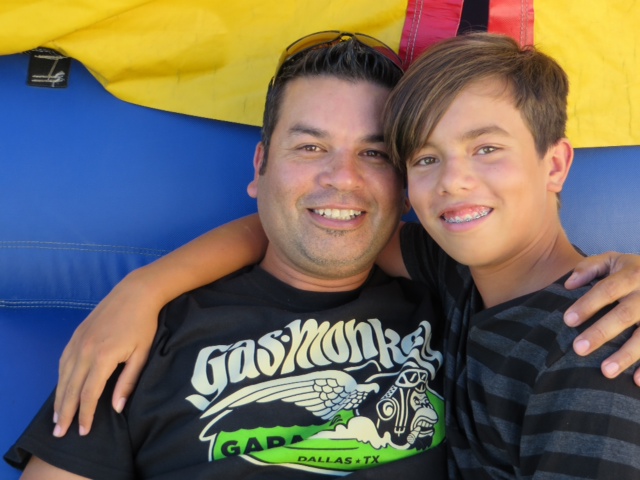 This site contains affiliate links. Please read our Policies for information.
Are your kids going to overnight camp this summer? Are you wondering what might be helpful for preparing your child for summer camp – and also prepare you in the process?  Here are 3 encouraging tips to support them as they – and you- go on an adventure of a lifetime.
Involve Your Child in the Preparation Process
One of the most helpful ways to prepare your child for overnight camp is to involve them in the preparation process.  When my family and I found out that our son was going to overnight Science Camp this year one of the first things we did was go onto the camp website and research what camp might like for him.  Together, he and I reviewed the camp schedule, camp menu, a packing list, and even photos from some of the camp activities. This was a great visual for him to get a better idea of what to expect. Another helpful idea is to attend any and all open houses that may be available to meet others that may be going to camp and the representatives from the camp, itself.  Lastly, create an environment that encourages your son or daughter to prepare for the camp experience, on their own. One idea might be as challenges come up in their everyday life, encourage them to think through things and find a solution, independently.  This will help them when they get to camp and in later life.
Discuss what to expect at Camp
As you prepare your son or daughter for camp, create an open dialog and try your best to answer any questions that may come up.  One helpful way to do this is to review the daily camp schedule or involve them in the packing process.  About a week or so before camp, review the packing list of what to bring to camp.  Use the daily schedule or packing list as an invitation to create some questions around what they may encounter at camp.  For example "It says here that you are not allowed to bring any food or electronics with you.  What do you think about that?" or "If you can't bring any food, what might you do if they serve something you don't like?"  I know for my son, I started asking him questions and also doing a lot of comparing, so that he was prepared for the differences in the environment. For example when he complained about dinner, I would say, "I'm sorry you don't like what I'm serving tonight.  What kind of meals do you think they might be serving at camp?"  It could be as simple as the differences in food, to sleeping arrangements to the limited contact with family, but just creating an open dialog is an encouraging way to prepare them for what to expect.
Stay Positive
One of the greatest gifts you can give your child as they prepare for overnight camp is to stay positive about the experience.  As a parent, you may feel sad or nervous, but it is essential to support them in an encouraging way.  Some ideas might be to share positive camp stories, if you went to camp as a child.  In my family,  our eldest son went to camp a couple years ago and so he prepared his younger brother with a what to expect and even shared some funny antidotes. Another idea might be to have them share a play date with a friend that might be going to the same camp.  Camp is a new and excited adventure and your positive support can go a long way to encourage this big step towards independence.  And as always, support them with your words and actions. As you pack, don't forget to hide love notes in their luggage and send those special cards, care packages and letters to camp.  Those special touches are the unexpected and treasured gifts that your child will remember for a lifetime.
My hope is that these 3 tips offer you and your family a smooth transition to what will be significant and meaningful trip for the both of you.
Sandee Bandettini, MS, MFT, an Inspired Butterfly, is a licensed Marriage and Family Therapist that offers resources, support and classes to nonprofits and schools on mindful ways to live healthy and happy lives. She also volunteers her time to various nonprofits whose focus and attention are on the health and wellbeing of children.  For additional information, please see her website: www.SandeeBandettini.vpweb.com.