This site contains affiliate links. Please read our Policies for information.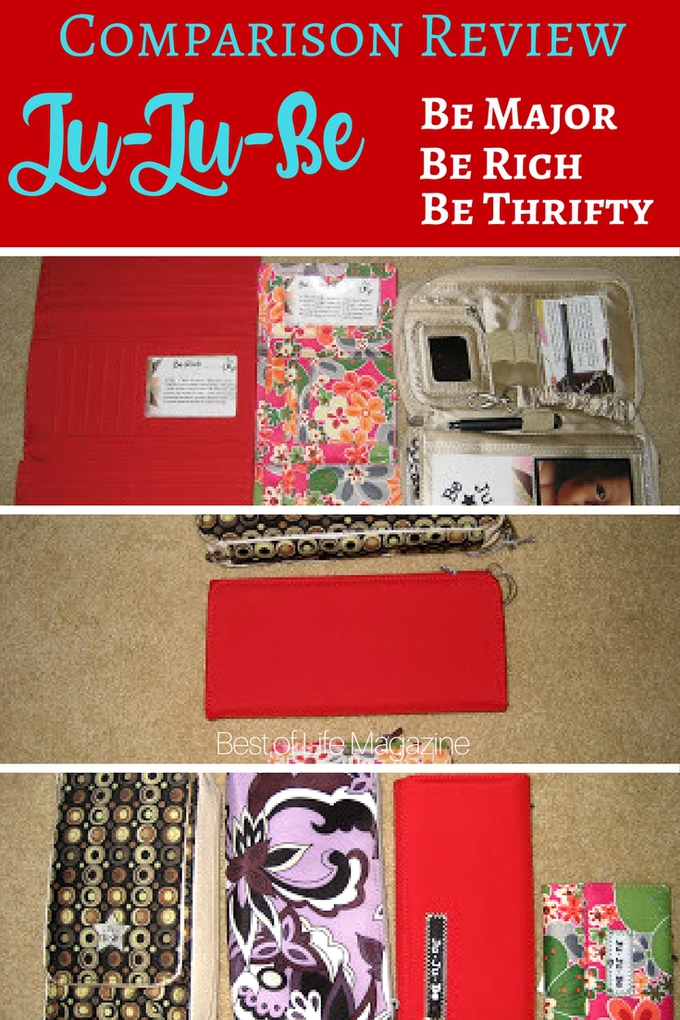 Ju Ju Be Be major Be Rich and Be Thrifty are great examples of why we love Ju Ju Be. Ju Ju Be makes quality products for women who love just as much quality as they do fashion. To help you decide which Ju Ju Be product you'll be getting next it will help to compare them. Size, features, and design all matter when it comes to finding the best Ju Ju Be for you.
Ju-Ju-Be has a wonderful product line including a collection of wallets. Here we compare the Ju Ju Be Be Major and Be Thrifty with the Be Rich.
Ju-Ju-Be has a wonderful product line that seems to be continually expanding. While many are anxiously awaiting the arrival of their new bag, the Ju-Ju-Be Mighty Be, let's not forget their wonderful collection of wallets including the Ju Ju Be Be Major. They are so incredibly well organized and practical for a busy lifestyle so let's take at how they compare. I have reviewed their wallets individually, but I thought some comparison pictures might be nice.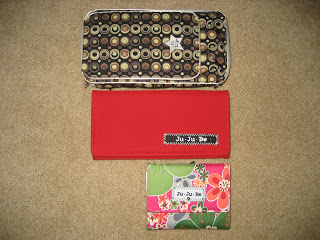 The Be Major, on top, measures W-8″ H-4.25″ D-1.5″.
The Be Rich, in the middle, measures W-7.5″ H-3.5″ D-2″.
The Be Thrifty, on bottom, measures W-4.5″ H-3.5″ D-2″.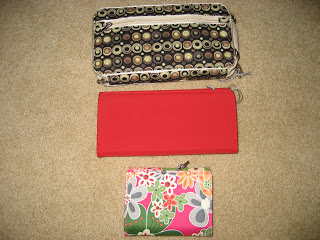 This is picture comparing the back of each. Each has a zippered coin pocket on the back.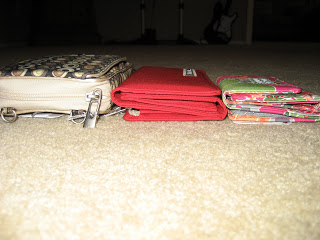 You can see here that the depth of the Be Thrifty and Be Rich are very similar. The Be Major, according to Ju-Ju-Be's measurements, is an inch thinner. However, you can easily see that the Be Major is thicker than both the other two wallets.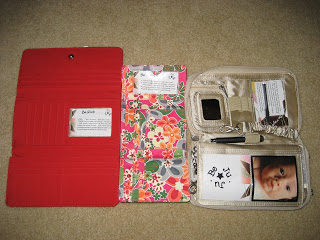 Here is a picture of the interior of each. The Be Thrifty and Be Rich are both tri-fold wallets that open with a snap closure, while the Be Major is bi-fold and opens with a zipper. The Be Major also has the center piece.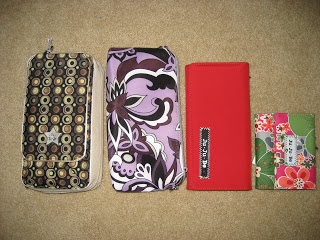 A size comparison to the medium size Ju-Ju-Be Be Set (in purple).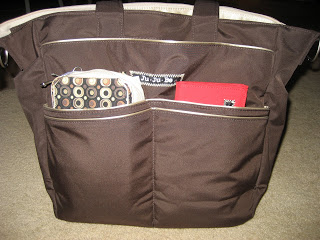 An extra picture to show that all three can fit in the front pockets of the Ju-Ju-Be Be Spicy.
Which one is your favorite?