This site contains affiliate links. Please read our Policies for information.
It's been awhile since the release of Star Wars The Force Awakens and I've had plenty of time to marinate on everything I saw opening night. Hopefully, you had a chance to see it as well, because this is The Force Awakens spoilers review. If you haven't seen Star Wars Episode 7: The Force Awakens then I would suggest not reading this just yet.
Want to know the details behind The Force Awakens spoilers?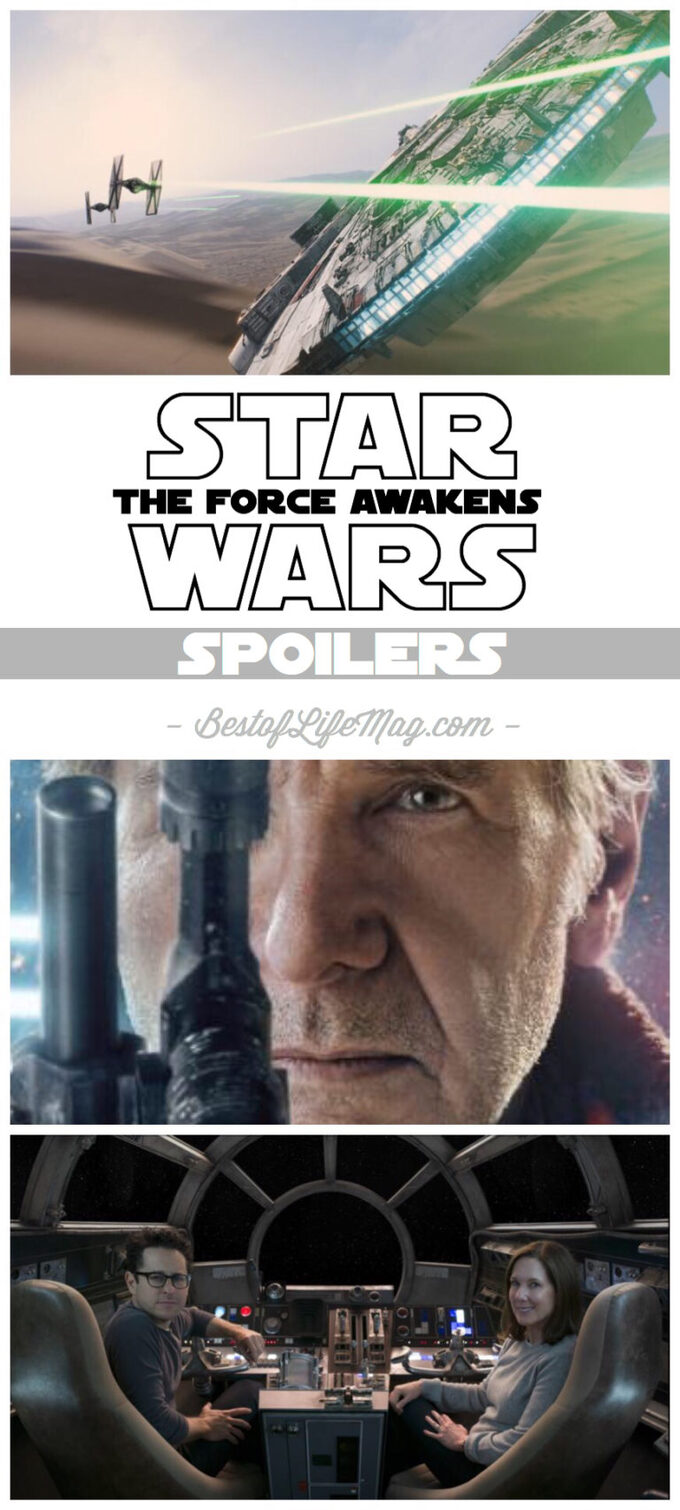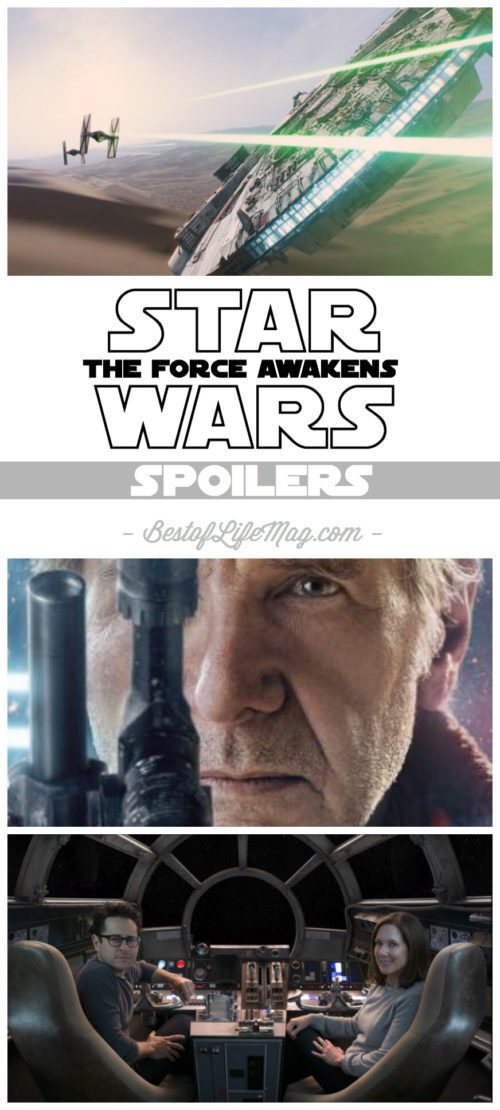 I haven't had time to see the movie again since I wrote the full Star Wars The Force Awakens review though I do believe that a second or third time in the theater is in my future. Still, there are certain scenes that I just can't get over in my head. Even when I see a trailer on television, or hear one over the radio, a tinge of emotion overcomes me as I recall what I've seen. Why? How is this movie able to effect me so long after seeing it?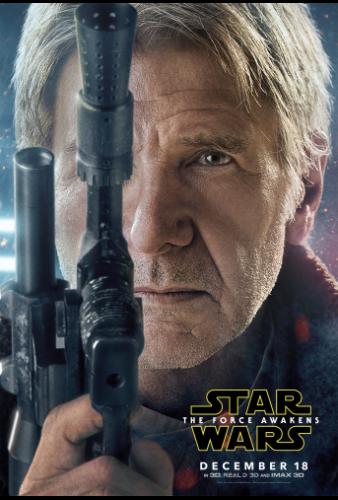 Kylo Ren
The acting was phenomenal, even from the new characters. Ben Solo, now Kylo Ren's Adam Driver is a formidable antagonist. Driver did an excellent job making me hate him, but also asking questions like why did he turn to the dark side? One scene and one of the Force Awakens spoilers that I can't stop thinking about was with Kylo Ren and Han Solo, yes, we are talking about Han Solo's death. Even though, as they stepped out on that bridge I gripped the shoulder of the person who came with me because I knew what was about to happen, I still had questions.
This tells to how great of a job Adam Driver did. I was unsure if he was really struggling with the kill, or was this all a well thought out plan? Kylo's temper tantrums are more terrifying than Darth Vader's force strangulations in the originals in my opinion. It made Kylo seem as though he was a child with a light saber who just wanted to impress grandpa. When he didn't get his way, it was dangerous to be around him. I'm excited to see what lies in his future after more training with Snoke.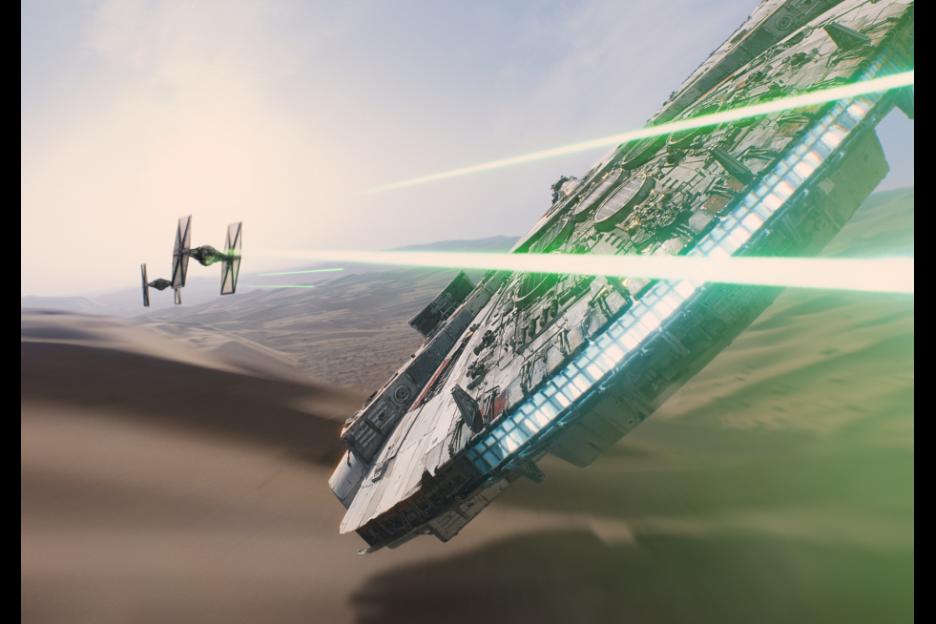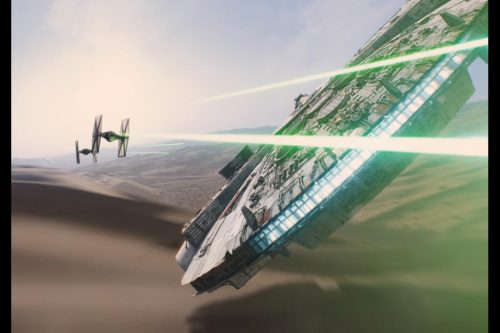 Rey
"I am no one."
Sometimes, that is a line that I can relate to the most. Rey left behind on Jaku by her parents had a feeling of waiting. Waiting for her parents, waiting for her life to begin, waiting for self-discovery. Daisey Ridley did an amazing job, putting that feeling into almost every line that came out of her mouth. I personally felt what she was going through, not that I'm stranded by my parents, but as a millennial, there is a feeling of where do I fit in, where can I make a difference, how can I make a life for myself?
It was understandable to me that when she touched Luke's old lightsaber and she saw flashes of the past, it was overwhelming. Yes, that was part of the story to get her out in the forest so she could face Kylo for the first time, but it made sense. After years of looking in her past for her path, she is, in a matter of seconds, told that the path she seeks isn't in the past, but in her future. I can't wait to see how she trains with Luke and get answers as to one of the Force Awakens spoilers that was most confusing, who her parents are. Some say that the lightsaber calling to her was because she is Luke's daughter, but I'm hoping for something more nefarious. Maybe, and go with me here, maybe she's Snoke's relative, it's a stretch but hey, theories are what make this even better.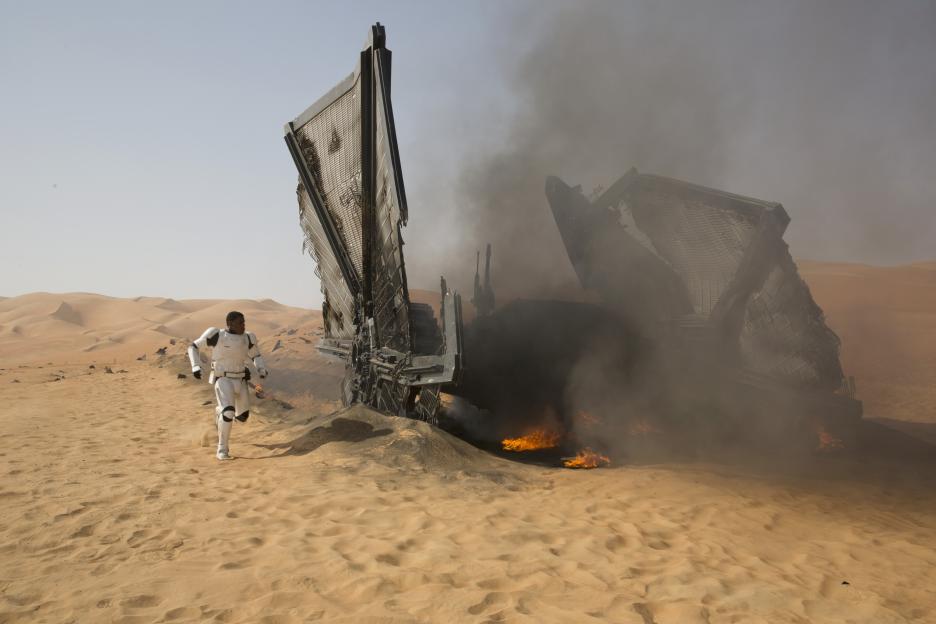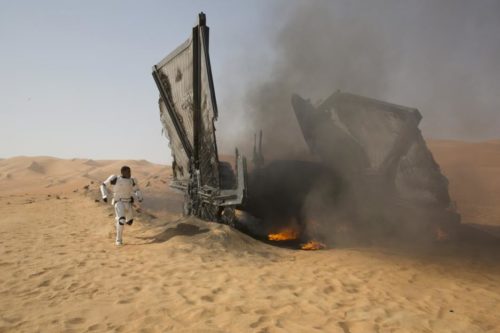 Fin
All we've ever known about Stormtroopers is that there aim sucks, well not anymore. We get clarification that no longer are clones used for storm troopers, but in a way they're the same. Bred and born to fight, Finn got his chance and failed. Going from "sanitation" to fighting could be difficult, but for Fin, it was harder. The opening scene with it's beautiful shots and actually seeing Kylo use the force to hold a blaster laser in mid air made the fight sequence thrilling. As we were there, next to them as they killed innocent people it was easy to understand why Finn would want to run. John Boyega is a star being born and we witnessed it with every fearful line delivered. Although it ended with him injured and not a Jedi, it will be exciting to see where his path leads.
The Movie
Overall, the movie was a fantastic ride, from beginning to end and is worth seeing even after reading The Force Awakens Spoilers. Even though they used life-size sets and not as much technology, it was interesting seeing the difference. Technology has allowed us to actually see the force as it held Rey still in the forest before Kylo took her, the lightsabers are no longer single lines of color, there is a flame like an appearance to them and the Millennium Falcon can stall in mid-air to make a daring escape. Some disadvantages to technology appeared with Lupita Nyong'o's character, Maz Kanata, and Andy Serkis' Supreme Leader Snoke.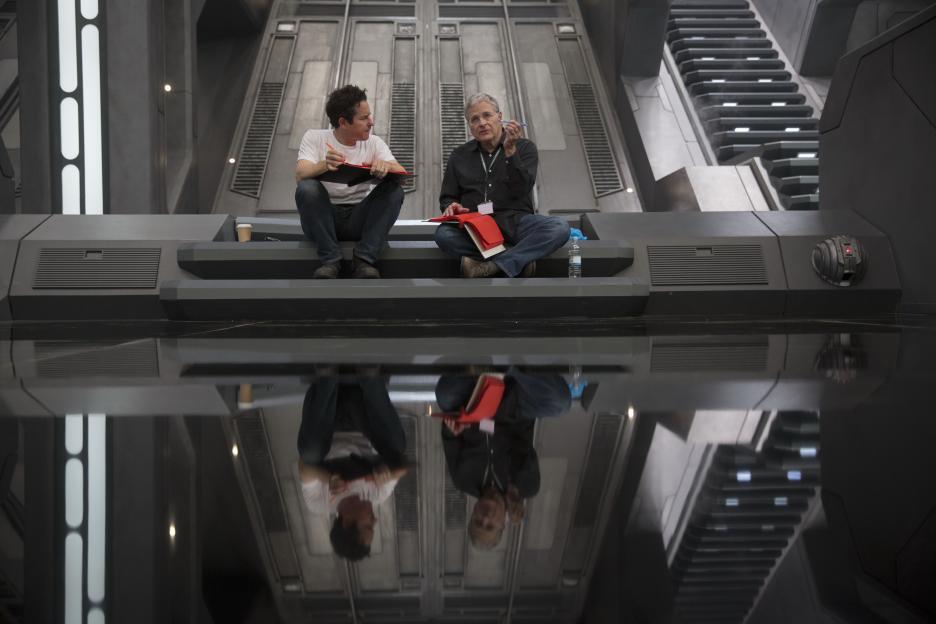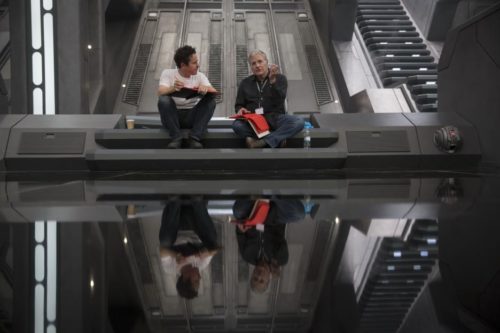 In the world that was built by JJ Abrams with tangible effects, the CGI stood out with these two. They seemed out of place to sum it up, but it wasn't enough to destroy the movie. There was also the fact that Star Wars Episode 7 The Force Awakens is laying the foundation for the next two movies. That meant we didn't get to see a lot and were left with more questions than answers, but that is in no way a bad thing.
While some will be disappointed with the almost literal cliffhanger, I was intrigued. It made me want more and I love that feeling. Some of the questions I'm left with is, who is Snoke? What happened to Kylo to make him so evil? Who are Rey's parents? Will there be another death star? Where can I buy a life-size, working BB-8 instead of just a Bb-8 Sphero? Or at least, a life-size statue.
Still, thinking back to sitting in that theater, applauding at someone who doesn't even knows I'm applauding at that moment along with the rest of the crowd, makes me remember why I love the movies. Even writing this up, I get chills when I replay the scene of Rey flying the Millennium Falcon on Jaku, or Kylo killing Han, of BB-8 giving the thumbs up with a butane lighter.
Star Wars The Force Awakens has successfully awoken the force for a new generation and reignited the flames from an older generation.