Body Revolution Phase 3 Printable Workout Checklist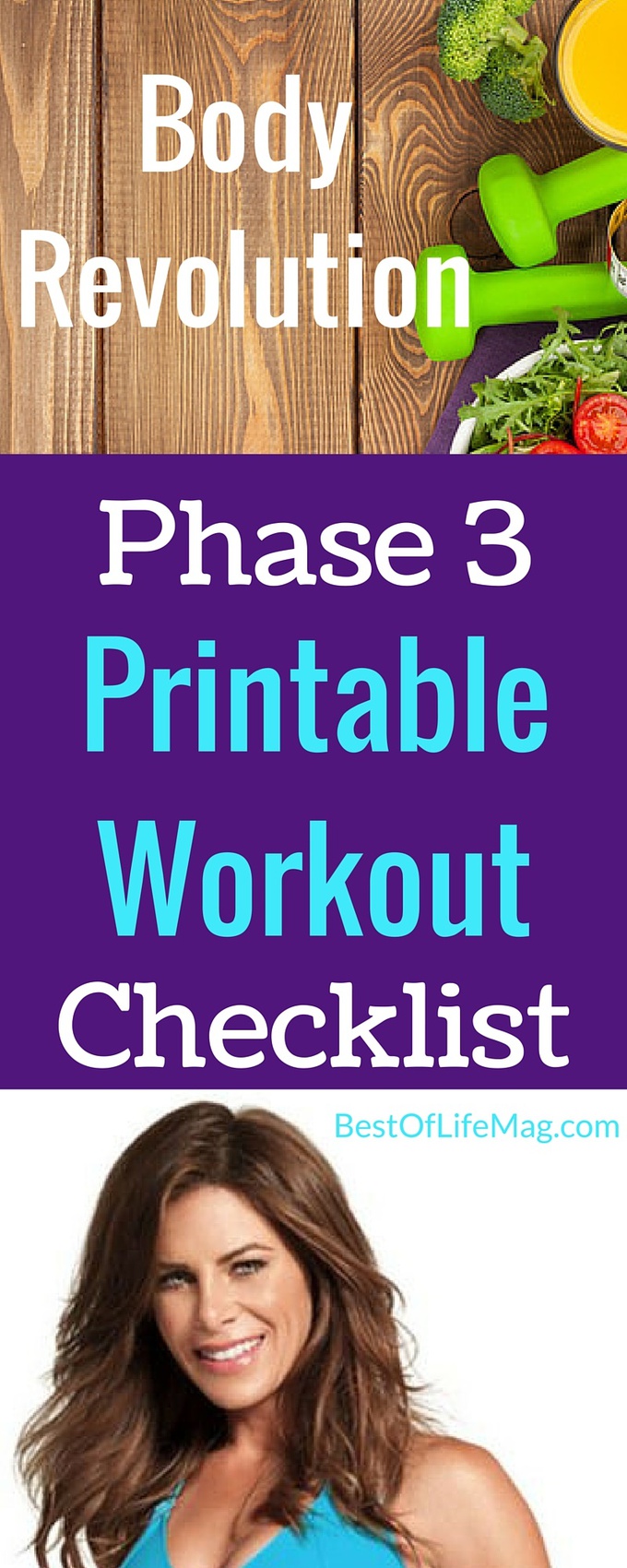 Jillian Michael's Body Revolution is an awesome workout which I will be heading back to in a few weeks. I misplaced the resources I got when I purchased the program so have been making them myself and sharing them with you along the way. Having a checklist like this one for Body Revolution Phase 3 helps me stay on track especially on those mornings when I don't really feel like working out. It kills me to see a check missing when I know that I have no excuses. We all owe ourselves 30 minutes a day for our health, right?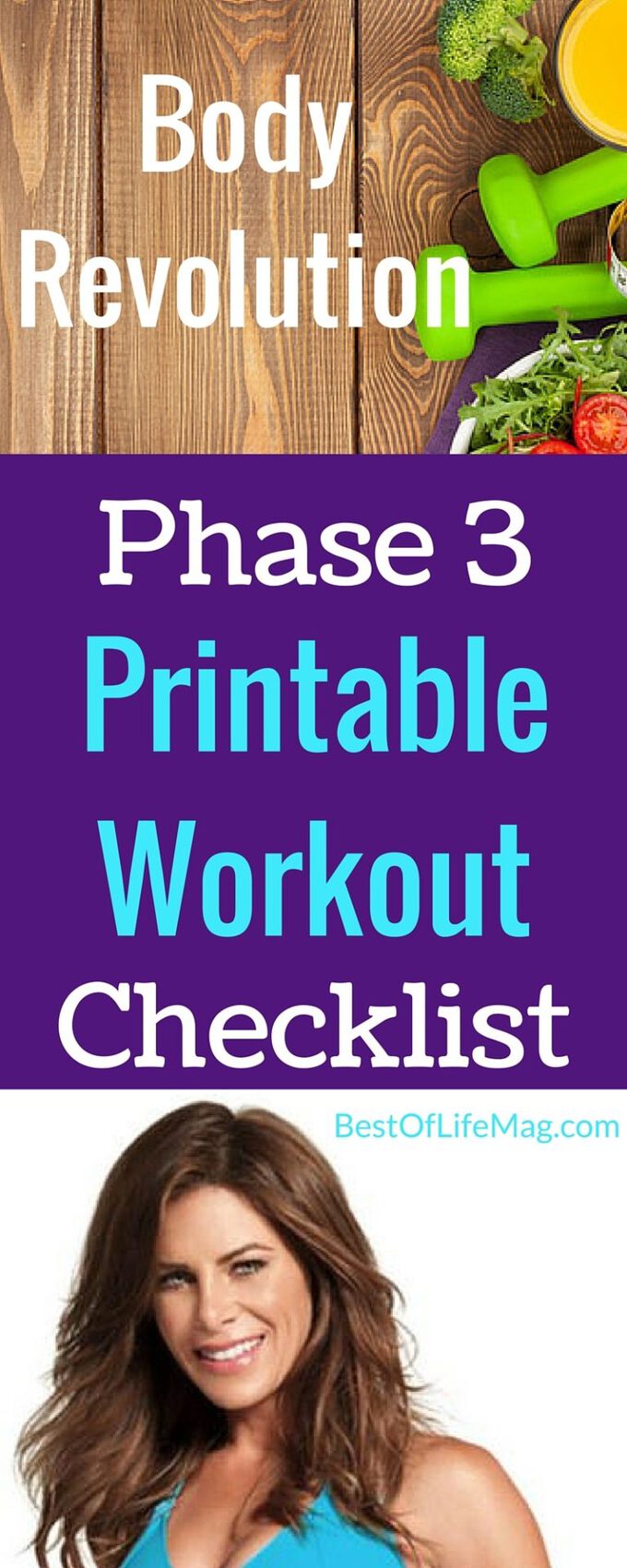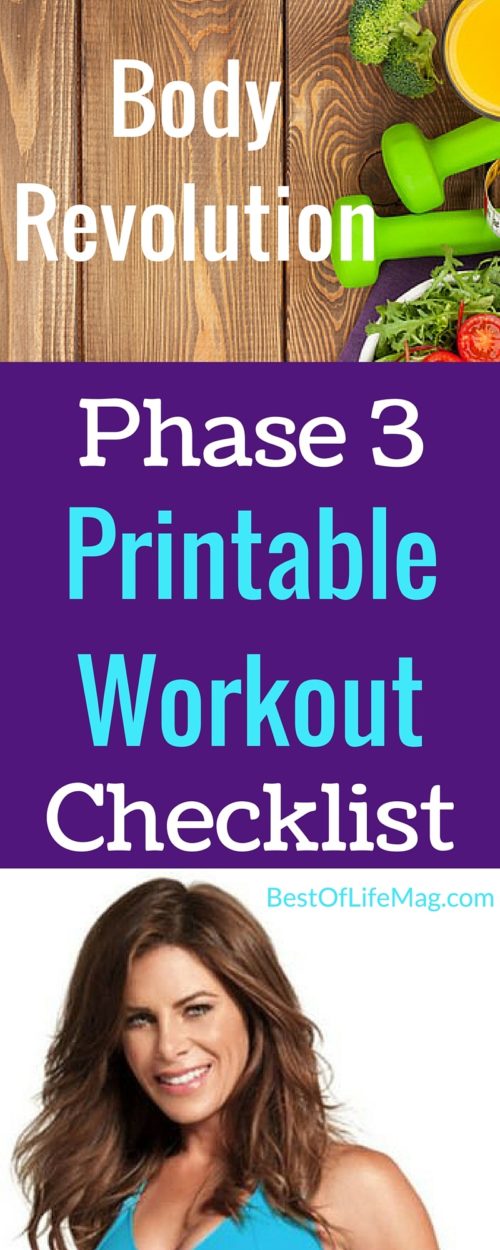 Keep track of your progress during Body Revolution Phase 3 with this printable workout checklist!
This Jillian Michaels Body Revolution Phase 3 printable workout checklist will help anyone get in shape regardless of fitness level. Simply print and be prepared to lose weight as Jillian whips you into shape. Start with Phase 1 of Jillian Michael's Body Revolution – this printable workout calendar will help! Then your Body Revolution Phase 2 Workout Rotation Checklist is here for you to print and keep you on track.
After you finish Body Revolution Phase 1 and 2 then you are ready to move onto phase 3!
90 days is such a short period of time and I can't wait to hear how well you have done making it through the Jillian Michaels Body Revolution exercise program! Be sure to share your progress and ask any questions in the comments below.