This site contains affiliate links. Please read our Policies for information.
As parents, we all want to do the absolute best we can for our children. We spend so much time fostering their day to day well being, but we also need to focus on the bigger picture so we ensure what we are doing day to day fosters the individuals they will someday become.  Hindsight is always 20/20 so when we have the opportunity to learn from others who have walked our walk, we are presentented with a wonderful learning opportunity.  Yesterday, we spent the afternoon with Alicia Boler-Davis from General Motors and she shared some messages that are powerful parenting tips to help children succeed.
Alicia Boler-Davis is the highest ranking African-American female in the history of General Motors.  Having been with the company for nineteen years, she worked her way from to the top through hard work and dedication. Not only a dedication to her success as a business women, but as a mother, wife, daughter, and more.  It was so inspirational to listen to Alicia and the life lessons she shared with us.  In the end, we walked away with amazing strategies to succeed in business, but also as parents.
Lesson #1: Teach our Children to be Self-Advocates
It is important that we advocate for ourselves in life and essential that we teach our children that same skill.  This skill takes a lot of practice because it can  make many of us uncomfortable.  Boler- Davis said that self-advocating was not always a natural strength for her; she recognized how women, herself included, were not comfortable asking for things or talking confidently about what we are really good at.
Imagine how different the world will be for our children when they enter college and the workplace someday.  Teaching them to self-advocate is a life skill that will serve them incredibly well throughout their entire lives.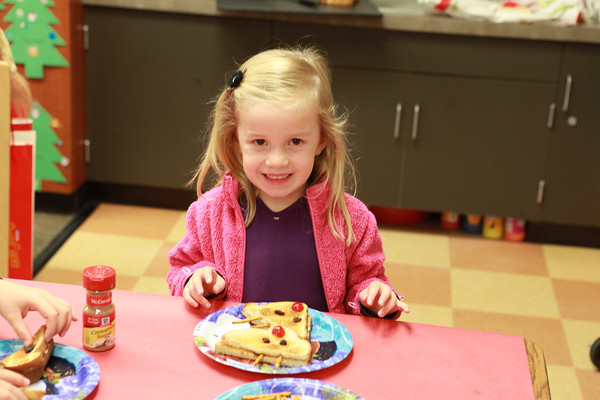 Lesson #2: Strive for "Life integration"
We talked with Alicia Boler-Davis about how she balances it "all".  Being the highest ranking African-American executive at General Motors is a title Boler-Davis earned on full merit. Learning about how she worked to get over a sense of control and balance was very inspirational; instead Ms. Boler-Davis focuses on what she calls "life integration".
One of the most important parenting tips I walked away with after talking with Alicia is to learn what is important to our children and focus on that.  By focusing on what is truly matters to them, and forgetting about what is important to you, you can prioritize and integrate all of your responsibilities and passions together.  Know whether your child wants you there at games versus practices, for getting them out the door in the morning or home for dinner.  If children see you prioritize their needs, they will respect you and the work you do even more.
Lesson #3: "What does it look like when we win?"
This was a guiding question that Alicia Bolder-Davis shared in relation to leading her teams.
Picture what winning looks like.
And go get it.
We can apply that same principle to family life and set goals.  By setting family and individual family member goals, everyone knows what "winning" looks like and has a role in making it happen.  This parenting tip also helps everyone feel valued because they know their voice is heard and part of the collective plan.
How do you teach your children to succeed?