Otterbox Trooper Coolers Features and Review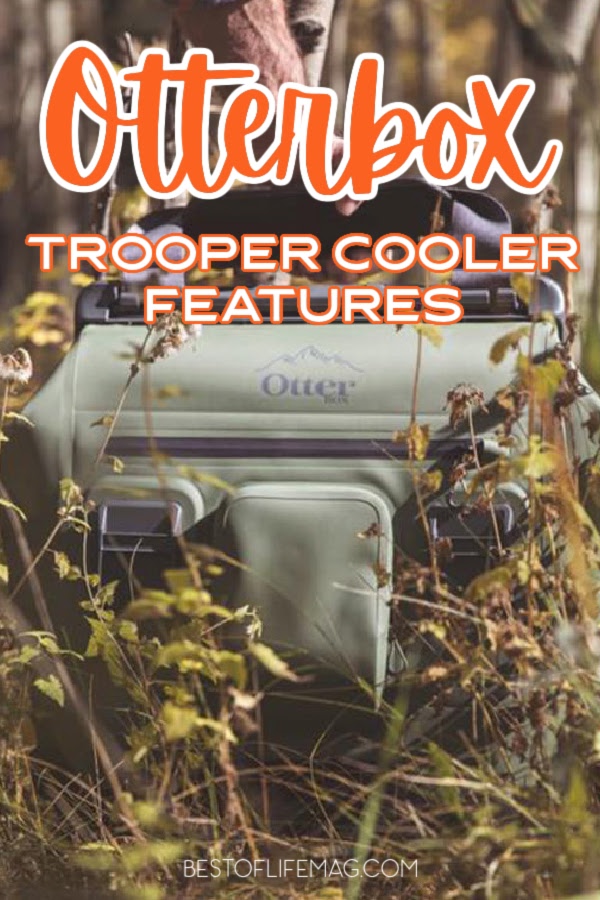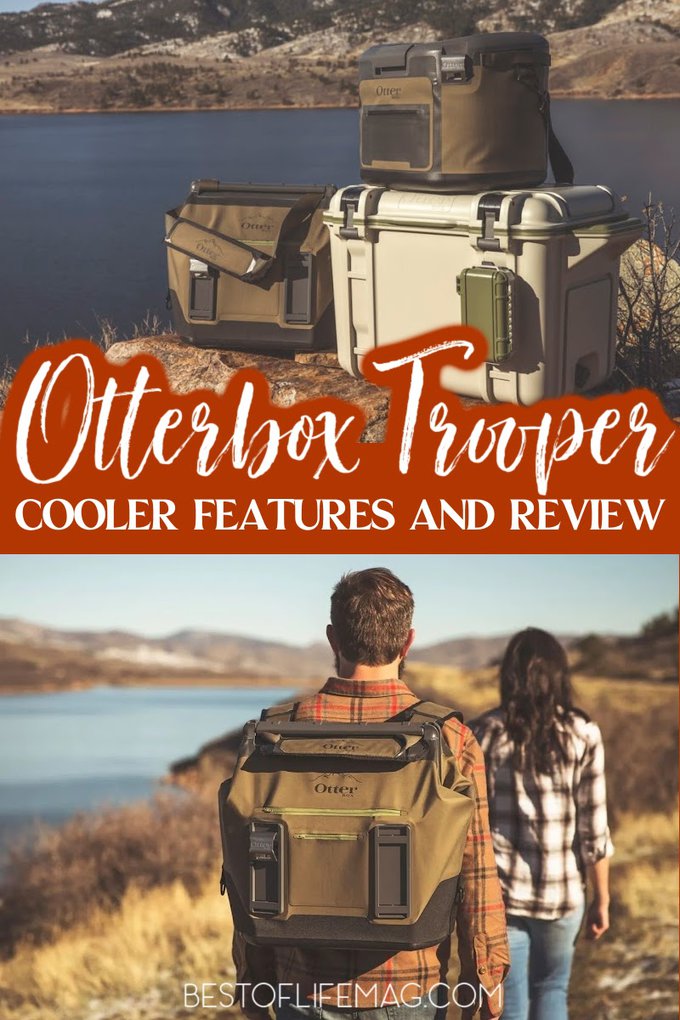 Otterbox is known for cases but cases aren't the only thing Otterbox excels at making. Otterbox Trooper Coolers are soft coolers that make it easy to keep things cold wherever you go. There are three different types of Trooper Coolers Trooper 12, Trooper 20, and Trooper LT 30.
Each cooler has similar features but there are a few differences that could determine which is right for you. Otterbox Trooper Coolers make bringing food and drinks with you wherever you travel to not only easier but cooler as well.
Otterbox cases are known for their strength and different levels of protection. But Otterbox Trooper Coolers are known for something very different, keeping things cold. However, there is one thing that sets Trooper Coolers apart from the competition, price.
Trooper Coolers go for 10 times or more than the price of a common cooler with a similar design. The price is difficult to get over at first glance. But it's the Trooper Cooler features that could make all of the difference for customers. The question is, what features do Trooper Coolers have that make the price justifiable?
Trooper Lid Design
The most important thing to consider when buying a high-end cooler is design. Being able to carry the cooler, open the cooler lid, and storage space are all very important and should be the best for this price range. Otterbox Trooper Coolers are designed with all of the above in mind.
The lid is latched closed with a rubber lining that insulates and keeps the water contents inside the cooler. This is a big improvement over the zippered lid you might find in competitor coolers. People don't know how important one-handed use is until you don't have it anymore.
The base is a solid base that protects against punctures and we all know how well Otterbox knows how to protect fragile things. Together, the lid and base make for an easily transported cooler.
Carrying a Trooper Cooler
The Otterbox Trooper Coolers are designed to be easily transported. There is a shoulder strap that is comfortable and a handle that is easy to grasp. Together, these two methods of carrying the cooler make for a more comfortable experience.
After all, a soft cooler isn't meant to sit there all day in most cases. Instead, a soft cooler is often used for transport. There is a back panel on the backside of the coolers as well that makes it so you don't get wet while carrying them.
One of the differences between the three coolers is more noticeable when discussing carrying the coolers. The Trooper 12 and Trooper 20 both come with handles and a shoulder strap. The Trooper LT 30 comes with backpack straps as well as a shoulder strap. This feature is probably the best feature of all of the Trooper Coolers.
Using a Trooper Cooler
The Otterbox Trooper Coolers are designed to keep things cold but how well do they work? Each cooler is described as keeping ice in solid form for 3+ days. However, many different things factor into how well these coolers do that.
The Trooper 12, the base model, can definitely keep ice solid for one full day in the summer heat. The length of time grows as you look up towards the higher-end options like the Trooper 20 or LT 30. Still, over three days is a bit of a stretch depending on the temperature outside.
But a soft cooler is for day trips, travel, and shorter periods of time so not a lot of people are looking for three or more days from a soft cooler. The Trooper 12 is a 12-quart cooler, the Trooper 20 a 20 quart, and the LT 30 a 30-quart cooler. Each one is lined with a food-grade liner which means it is easy to clean and safe to store food.
Otterbox Accessories
Each of the Otterbox Trooper Coolers comes with the ability to add accessories. Some accessories are built into the LT 30 and are sold separately for the Trooper 12. The accessories make life easier. Otterbox icepacks are designed to fit perfectly in each Trooper Cooler.
A Drybox clip, collapsible storage container, a storage pouch, adjustable drink holder, and bottle opener are all optional accessories. The Trooper 12 comes with an outer dry storage pouch and the rest of the accessories are sold separately.
The Trooper 20 comes with a dry storage zipper pouch, accessory mounting system, and the bottle opener accessory. Lastly, the Trooper LT 30 comes with two outer dry storage zipper pockets as well as a bottle opener.
Otterbox Trooper Cooler Review
The first and most important thing to know is that 3+ days is a stretch. Ice stay solid for up to a day in the summer heat we experience where we live. The coolers are meant for transport more so than a full weekend of camping.
The Trooper 12 is the perfect car accessory to have for road trips. Having a Trooper Cooler in the backseat could reduce stops along the way and makes grabbing that cold energy drink from the front seat very easy. These coolers are very easy to carry, even with the weight thanks to the shoulder or backpack straps.
We appreciate the ability to lift from the handles and carry with the straps. Overall, Trooper Coolers become worth the price when you realize just how easy it is to fill, carry, open, and clean them.
More Otterbox
7 Best Things About OtterBox Venture Coolers | Trooper coolers aren't the only option from Otterbox. There is more to discover this summer.
Otterbox Defender Pro vs Pursuit: What's the Difference? | Otterbox cases are what made it possible for them to move to coolers. Must mean the cases are worth looking into.
Which Otterbox Case is Waterproof? | Water is the enemy of all electronics, it's a weakness that can be strengthened.
Otterbox Pursuit Series Review for iPhone and Android | There are plenty of Otterbox phone cases to choose from, each line differing from the one before.
Otterbox Tablet Case Comparisons to Know | You can even find Otterbox cases for your tablet!