This site contains affiliate links. Please read our Policies for information.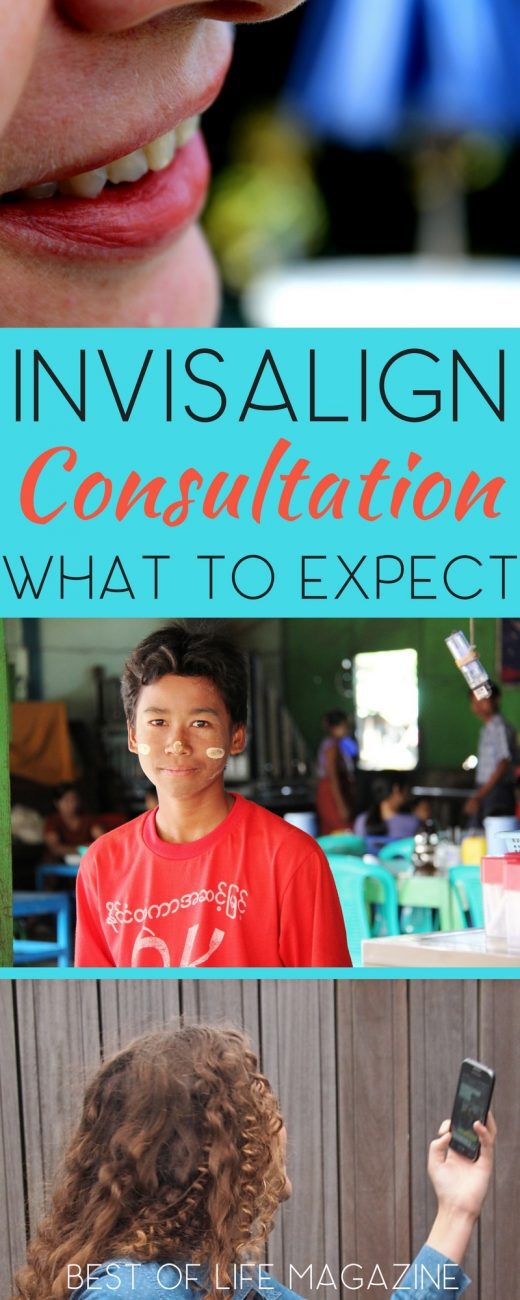 This post is sponsored by Invisalign. Calvin is in the process of using Invisalign to straighten his teeth, and the Invisalign brand is providing treatment in exchange for our honest thoughts and experiences.
Our smile is one of the first things people see – and remember about us. We remember laughing together, how a smile brightens our day, and can picture those moments where someone truly breaks out in laughter as their beautiful smile spreads across their face. Smiles are magic, but if we don't feel confident in our smile, it doesn't shine its brightest. Invisalign is one way to let that smile shine and some providers offer Invisalign treatment consultations for free. Take the smile assessment today.

Wondering what to expect at an Invisalign treatment consultation? Let us walk you through the experience step by step.
Find your Invisalign Provider
There are so many orthodontists that offer Invisalign treatment; after all, so many teens prefer Invisalign clear aligners over braces. One way you can find your nearest orthodontist for an Invisalign treatment consultation filling in your zip code on their website. Reviews of the actual orthodontist in Orange County were very important to us so I spent some time on Yelp reading what people had to say. I always take Yelp with a grain of salt because like any social media, I know people can vent more than they share the positive. Regardless of that, it's still a good way to get a feel for each doctor. The reviews for Humphries Orthodontics were all positive, but our experience with them has been even better than I had hoped.
Free Invisalign Treatment Consultation
Invisalign treatment consultations are often complimentary, which is wonderful because it relieves thoughts about finances and keeps patients focused on the objective. My goal was simply to find the best treatment plan for our teen son and the best Invisalign provider to deliver that plan.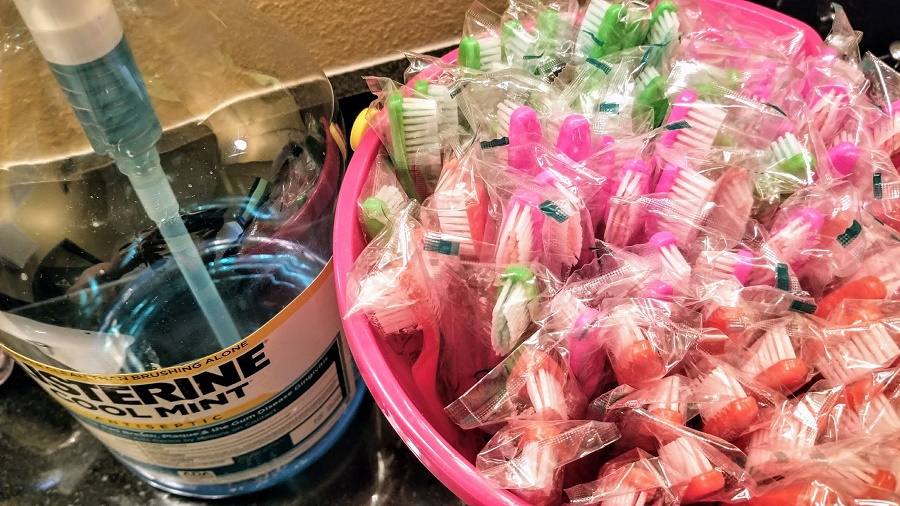 Come as you Are
Life with kids is crazy busy and the only time we could squeeze in an appointment is right after school. We saw two orthodontists for an Invisalign treatment consultation and both had everything our son needed to brush his teeth after a day at school and freshen up before seeing the doctor. Both doctors also had MORE than enough to make our daughter comfortable while she waited, which was so comforting to me as a mom.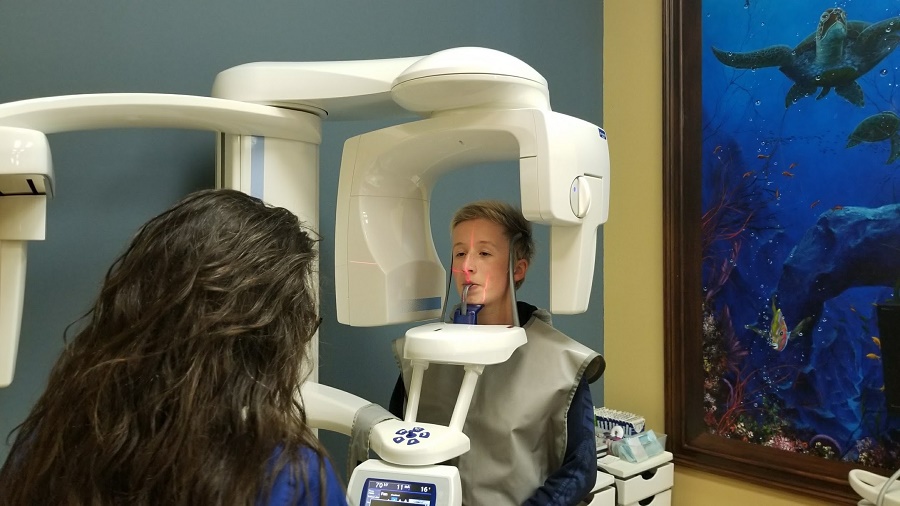 X-rays, Photos, and Evaluation
Depending on the orthodontist, they may or may not do x-rays while they are evaluating your case in order to determine your best treatment plan. We had two consultations – one did x-rays and the other did not. Dr. Humphries took x-rays to help her doctor see the bone and root structure of the teeth, which added another perspective on how "straight" things were in our son's mouth.
The staff also took photos of his teeth from all angles, which were shared with us later as they went over the treatment options with us. It may sound odd, but the photos they took gave our son some comfort. He knows his teeth are not straight but to see that the gum line and overall structure of his mouth were straight helped him see it was just simply a matter of moving his teeth.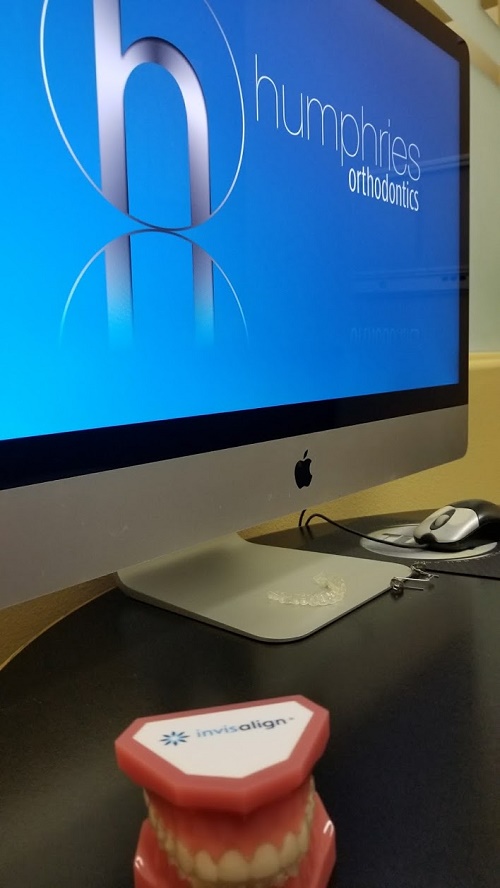 Invisalign Treatment Consultation – Review Treatment Options
After they were done taking photos and x-rays, they sat with us and reviewed treatment options. While our son wants Invisalign clear aligners vs braces, I come from a long history of orthodontics so went in open to the fact that he may not get his way.
Thankfully both braces and Invisalign clear aligners were options for our son and the doctor walked through what she would recommend, treatment duration, expectations, and so on. I appreciated how honest she was with Calvin in that the success of his treatment was largely on him. If he chose to do Invisalign treatment, the results are directly impacted by his responsibility in wearing them. He is expected to be responsible and wear it all day, except when eating or brushing his teeth.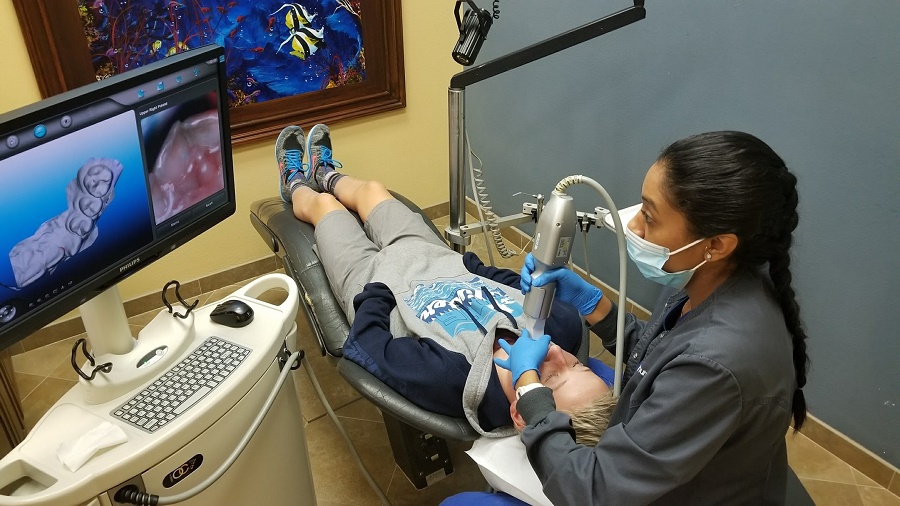 He happily agreed and we officially chose Invisalign clear aligners as his treatment option. The doctor and staff took some additional measurements and we scheduled our first "official" appointment. Our teenage son can't wait to get started!