This site contains affiliate links. Please read our Policies for information.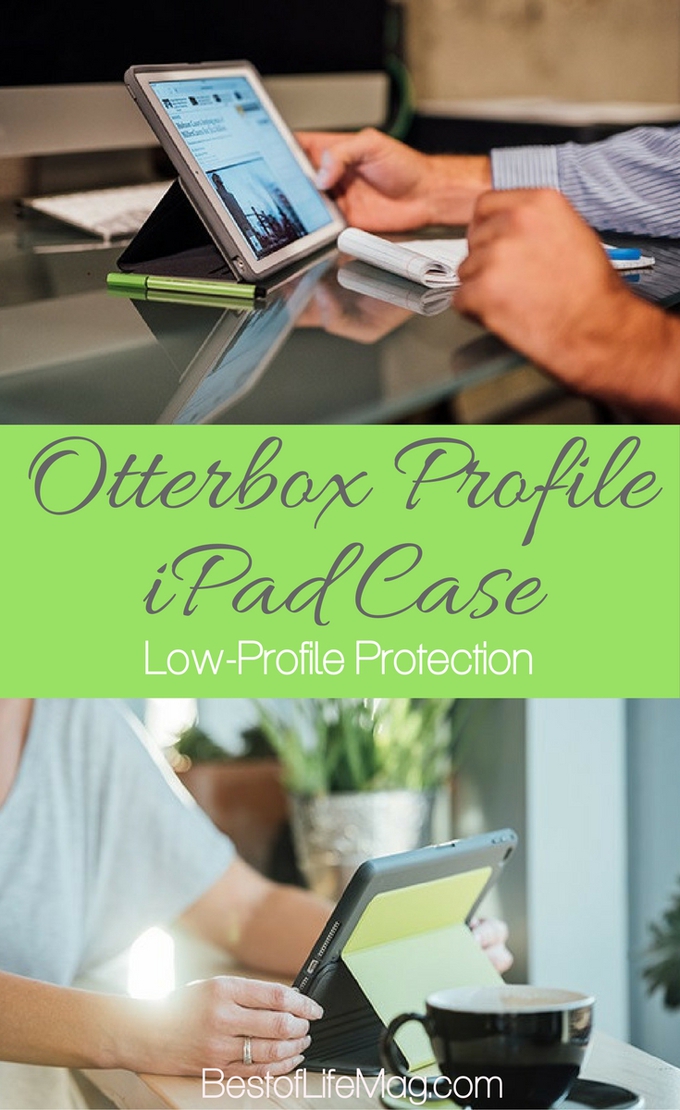 We rely on tech devices more than ever but those devices can be fragile. Forget your device on your lap when you stand up and that device might become useless. However, most people prefer a case made by Otterbox. Otterbox offers the best in drop protection, style, scratch resistance and more. One example of the best Otterbox case is the Otterbox Profile iPad Mini case.

The Otterbox Profile iPad Mini case is one of the best cases you can find for your iPad Mini and is a prime example of why Otterbox is so popular.
Well, all know that heart-stopping feeling when a smartphone, iPod, tablet or even computer slips from our hands and heads towards the floor. With cases, covers, and screen protectors we can help keep our devices safe and protected but it doesn't stop that feeling!
There are two devices that require the most protection, our smartphones, and our tablets. Tablets may be bigger than smartphones but they're just as fragile.
Some of us only use a tablet at home but many of us prefer to bring them with us when we travel. A tablet lets us stay entertained while waiting for a plane, or during the flight. The only problem is an airport can be a hectic place.
You never know when you might accidentally drop your tablet, especially since you'll need to pull it out every now and then to get through security. Accidents happen, but with an Otterbox Profile iPad Mini case, those accidents won't be fatal to your tablet.

Otterbox Profile iPad Mini Case Design
Otterbox is great at making cases that offer high levels of protection that also look great. The Profile case by Otterbox showcases that skill.
There is an elegance to the Profile case thanks to the design and slim profile. The Shell is built to offer the same protection that all Otterbox cases are known for. The Profile case is made from a polyurethane and specialized rubber that holds your iPad tightly.
Those materials will keep your device safe when you accidentally drop it or when it's bumped in your luggage. The front cover folds back and also doubles as a stand so you can use your tablet in multiple positions.
When the front flap is closed, a magnet will turn off your display, when you open it, your display will turn on.
Otterbox Profile iPad Mini Case Style and Pricing
The Otterbox Profile iPad Mini case comes in many different colors and options. Currently, the Profile case is available for the iPad Air 2 and the iPad Mini, Mini 2, Mini 3, and Mini 4.
There are a wide array of colors for each device but the main few include Midnight Blue, Merlot, and Moss. Each case comes in two colors, a charcoal gray base, and a colored folio flap. Depending on the device you're shopping for, the price could be either $39.95 or $49.95.
No matter which color option you choose, you're sure to love the design. The folio flap is a different color than the actual case and doesn't overpower the case. In fact, the colored flap only takes up a little more than half of the back of the case. The design on the back is what makes the Profile series stand out as a great looking case.
More Otterbox Case Reviews
Otterbox Universe Case System Overview