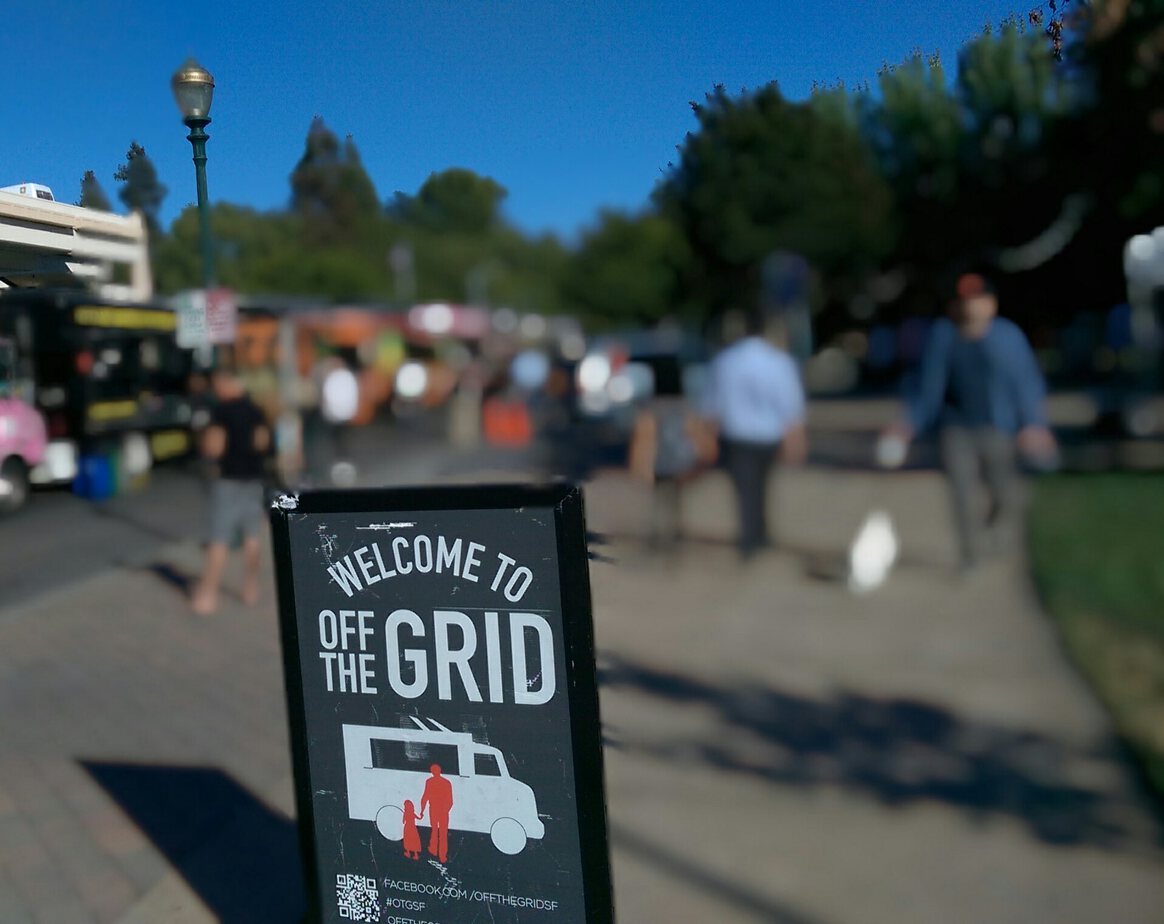 This site contains affiliate links. Please read our Policies for information.
It used to be that in order to have a great meal a restaurant required great staff, clean and shiny silverware, celebrity chefs and a venue with up-to-date decor. While some restaurants still provide these services, gourmet food has left the restaurant and gone on the road. Food trucks in the Bay Area are more prevalent than ever before, gone are the days of the "roach-coach" instead you can experience great tasting food served to you from the window of a food truck. In the Bay Area, there is a group that travels the entire area from San Francisco to Pleasanton known as "Off The Grid" or OTGSF.
Off The Grid, SF brings more than just great food from different cultures to the communities of the Bay Area.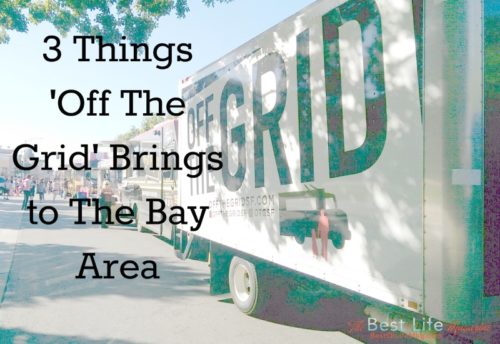 Community
The San Francisco Bay Area is made up of many different cities and towns. While these towns are all different, they all have one thing in common; a sense of community. Main Street's are found in almost every city or town, where everyone comes together and enjoys dining, shopping or entertainment. OTGSF takes advantage of this sense of community by bringing everyone together for live music and great food provided by different food trucks every day.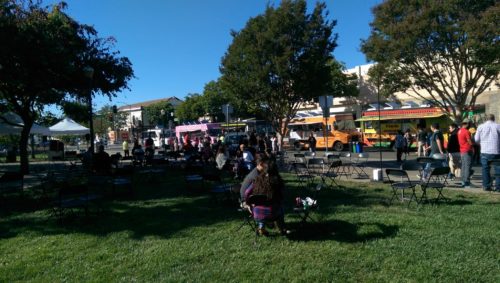 Diversity
One of the most beautiful parts of living in The San Francisco Bay Area is the diversity. Drive through any town and you will find many different cultures in a short amount of time. Chinatown, Little Italy, Mission District and so many more each with their culinary experiences. OTGSF is one of the easiest ways to try new and exciting foods from different cultures all in one place. The All-American Burger from Opie's Gourmet Stacked Burgers, Japanese from We Sushi, French food from Le Cafe Roule, Mediterranean from Liba Falafel and so many more. The best part is, every stop they make has different options, so you can have Mexican food from Canasta Kitchen and then finish with dessert from The Creme Brulee Cart. With over 200 different food, bar and amenities vendors, you'll never run out of options. Now all you need is a mojito on those hot summer nights.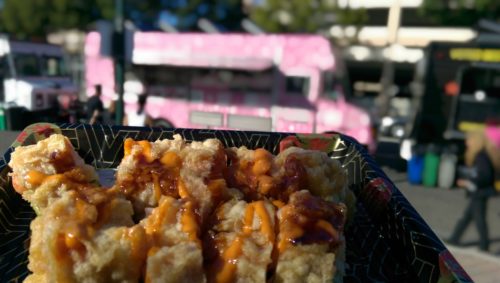 Entertainment
San Francisco is known for their street artists and up and comers from all over the world and OTGSF brings that entertainment along for lunch or dinner. Live bands, or D.J.'s are always on hand to keep things lively while you enjoy your meal. You can even dance away the many calories you couldn't help but consume during your meal.
Off The Grid, SF was started people together through the power of delicious, gourmet foods and entertainment. Since 2010, they have grown to a total of 35 different markets that are visited on different days and times with different trucks every week. Growing local businesses, enhancing the community and delivering on the promise of great food and memories, Off The Grid SF, is a must try if you're ever in the area. Simply download the app, or check online to find out when they will be near you and what vendors will be on hand. So do you want to try a new recipe, or try a new culture?