This site contains affiliate links. Please read our Policies for information.
[review]

Our lives are incredibly digital and while that offers so many benefits and conveniences in life, it also means that much of our lives are found in files.  Work, personal life, managing school for the kids, their homework, our family photos, recipes, and more.
All files.
With how digital all of our lives are, it is important to keep them backed up and secure.  The NETGEAR ReadyNAS is here to help.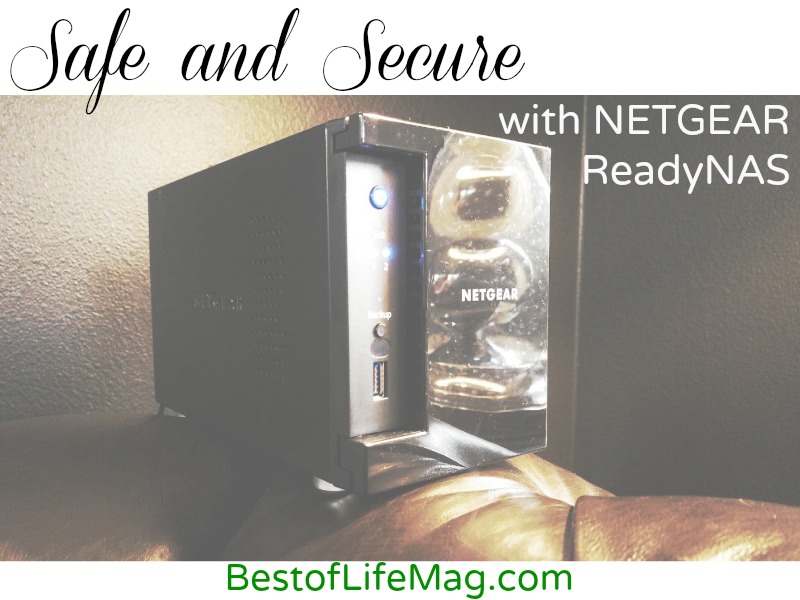 Setup
Setup of the NETGEAR ReadyNAS is painless and easy.  Users that don't have the time to tweak every last configuration and setting can go from power on to operational in ten to fifteen minutes. The system is set up brilliantly to do its job easily and efficiently.
Can you configure settings to your own personal needs? Absolutely. But the magic, at least for my husband who has limited time, is that he didn't have to. He was able to ensure that the RAID configuration that was working properly, and start setting up each member of our family with User ID's.
If you're sitting there bemusing to yourself, "I thought RAID was what you used to kill cockroaches." you're technically right but it's also a storage configuration for systems like this. Think safety net for your data – if one of the two hard drives clunks out, all of your data is still available on the other drive. Then all you have to do is pull out the bad drive and pop in a new one. The system will take care of the rest.
This feature of the NETGEAR ReadyNAS puts us at ease when thinking about all of our prized family photos being stored here.
Features
The NETGEAR ReadyNAS provides local server storage which is helpful for certain reasons. We use cloud based services such as OneDrive and Google Drive for a great deal but there are certain files that we prefer to keep on our own internal cloud. Whether it be for performance, like streaming media on our home network, or for a sense of security, the local storage is a nice feature.
I know the security point is perhaps a bit nonsensical since all the cloud providers focus heavily on security but I like knowing I can disconnect my personal server from the inner tubes if I want to, or even if our internet connectivity went down (which it sometimes is known to do here in southern California) that I can still access the files I want.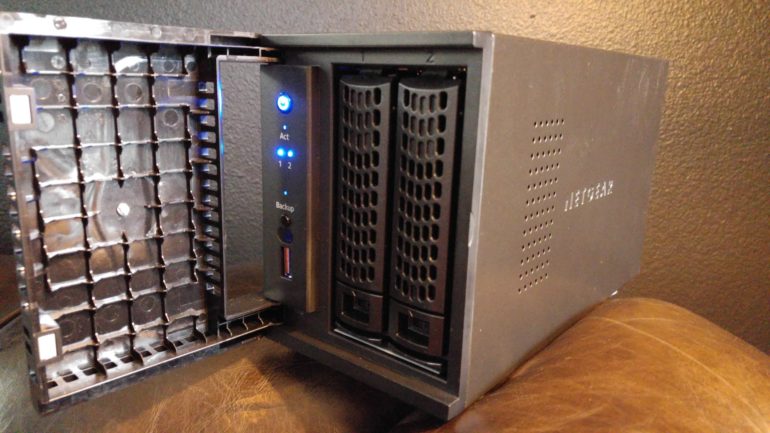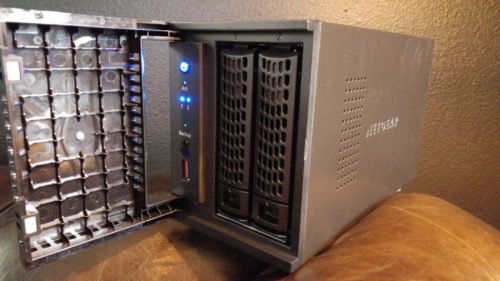 The automatic backup and ability to sync with the ReadyCLOUD PC App is also a nice feature because we can easily sync folders on our PC's and if you are an Apple fan (which we are proudly not 🙂 ) there is also Time Machine backup support.
Perhaps what many of us value more than documents are our photos, especially those on our smartphones, since we take so many amazing photos on our phones due to their convenience and cameras. All of your photos can be safely backed up while you are on the go living life to the fullest.
The disks are swappable, there is no monthly subscription fee, and you can access your files at any time.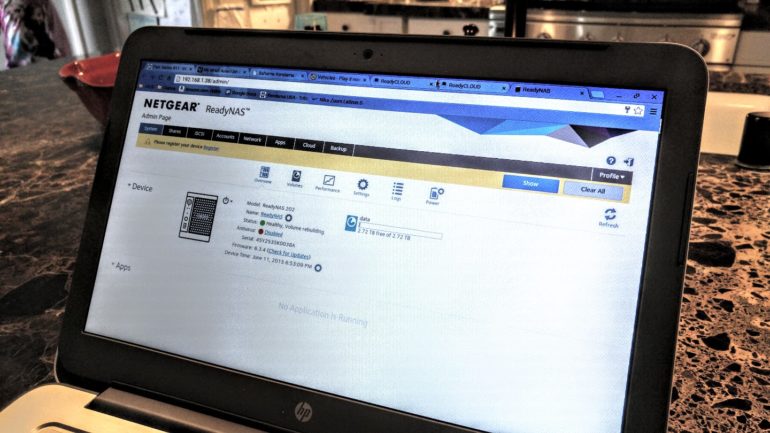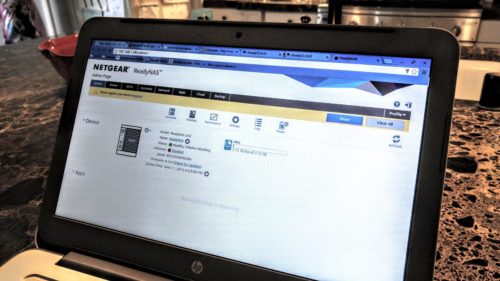 How We Use It
We primarily use our NETGEAR ReadyNAS to serve as a back-up and streaming device for all our media; our digital pictures and music go on our server and we then use our Microsoft Surface Pro, laptops, and Xbox One consoles to access the files. It's not uncommon for us to put music on in the background or even do a picture slide show while we have friends over for dinner and drinks; the Netgear ReadyNas keeps us backed up and streams effortlessly with the 1.4GHz dual core processor.
Pros/Cons
+ price point is great for what you get both from a hardware perspective as well as a software functionality perspective
+Low price point compared to other systems offering similar features and functionality
+ fast processor
+ Folders easily sync between PC's and your ReadyNAS
+ Automatic back up of photos from phone
+ add-ons and configuration options are available for expansion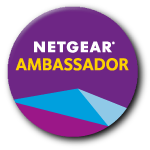 + real-time anti-virus protection
+ disk failure protection
+ easy to use and set up
– Add-ons and configuration options are not as available as some competitor options (but again those are more expensive)
Verdict
The NETGEAR ReadyNAS is an affordable and cost effective solution to keep your files backed up and protected. With an easy and intuitive setup process and options to expand as needed, the ReadyNAS gets our vote.