This site contains affiliate links. Please read our Policies for information.
Sharing our lives on the internet is not a new trend, it's becoming a way of life. Sharing photos, videos ideas and events has become the norm and easier than ever with most devices. However, there are still devices that don't connect to the internet everywhere, and connecting to free WiFi can be easier said than done in some cases.

Bringing our home WiFi with us everywhere just isn't possible; there is another option – bringing our own mobile hotspot with us everywhere.
The Netgear Around Town Mobile Hotspot gives us the internet everywhere without the fear of connecting to public WiFi.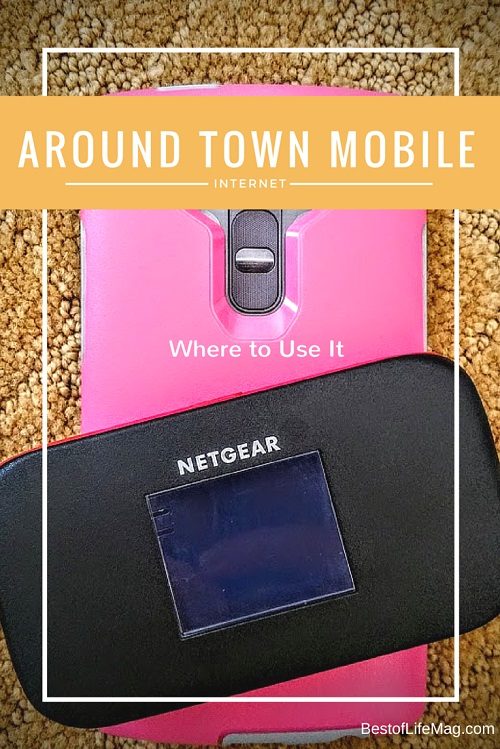 The Netgear Around Town Mobile Hotspot is one of the easiest ways to get the internet everywhere to those devices that don't have a paid data subscription. A good example is your laptop. Most laptops will connect to WiFi connections but require a router to push out that connection; the Around Town is that router but mobile.
On The Road
Taking a road trip, whether cross country or just a few hours, means your laptop is rendered useless until you get to your destination. Using the Around Town, you can take a data subscription like you use for your smartphones, and share it with up to 10 other devices. The Around Town uses Sprint's nationwide data network to keep you connected, even while in the car.
Airport
Many of us have experienced the bustle of the Airport. There are always so many people traveling, even at 5:30 in the morning. While most airports do offer WiFi services for travelers, it can be a bit dangerous. Connecting to a free public WiFi connection, opens you up to possible hacking by other travelers connected to the same WiFi. Having the Netgear Around Town, you can create your own password and trust that Netgear knows how to create secure networks. Then, only people who have the password can connect to your WiFi; no matter how close they are to you.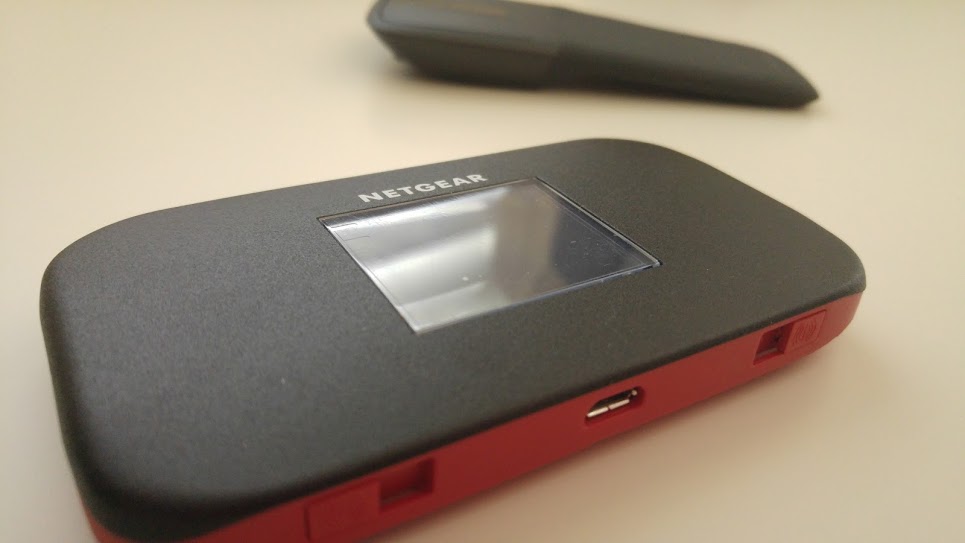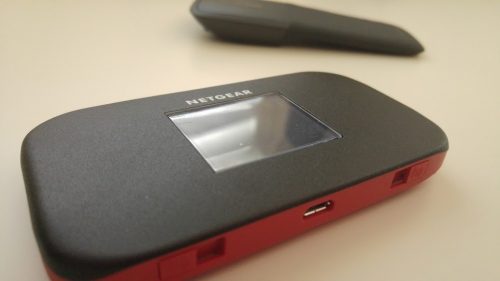 Hotels
Travelers are well aware of the necessity of having the internet available in your hotel room and being able to connect laptops, tablets and other devices. Hotels know this importance as well, which is why there is almost always a charge for the WiFi. Save some money and bring your own internet with you to the hotel. Connect to a secure network and skip the additional charges that the hotel can impose on you and keep track of the data being used. The LCD display on the device can show you, in real time, the amount of data you've used.
Around Town
The major pro to having your own mobile hotspot with you is security. Many places around town do offer free WiFi, but they're always unsecure networks. This is because everyone has access to that internet, and can use that as a way into your devices. Going to the coffee shop to get some work done, or have a meeting is safer when you have the Around Town Mobile Hotspot that requires a password to connect. One of the second best features is the size. Slip the Around Town in your purse or pocket and you won't even notice it until you connect to the internet and realize it's there.
Around The House
WiFi routers are always upgrading and allowing for a larger coverage area though sometimes there's still a dead zone. You could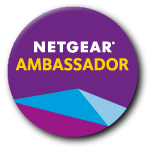 buy an accessory that will extend the coverage or try something new. The Around Town can liven up these dead zones in your home, as well as travel with you to keep you connected.
Staying connected is very important to many of us. While devices can connect to the internet almost everywhere, not every device has that ability. That's where a mobile hotspot is important and given the size, power design and capabilities of the Netgear Around Town Mobile Hot Spot is perfect.