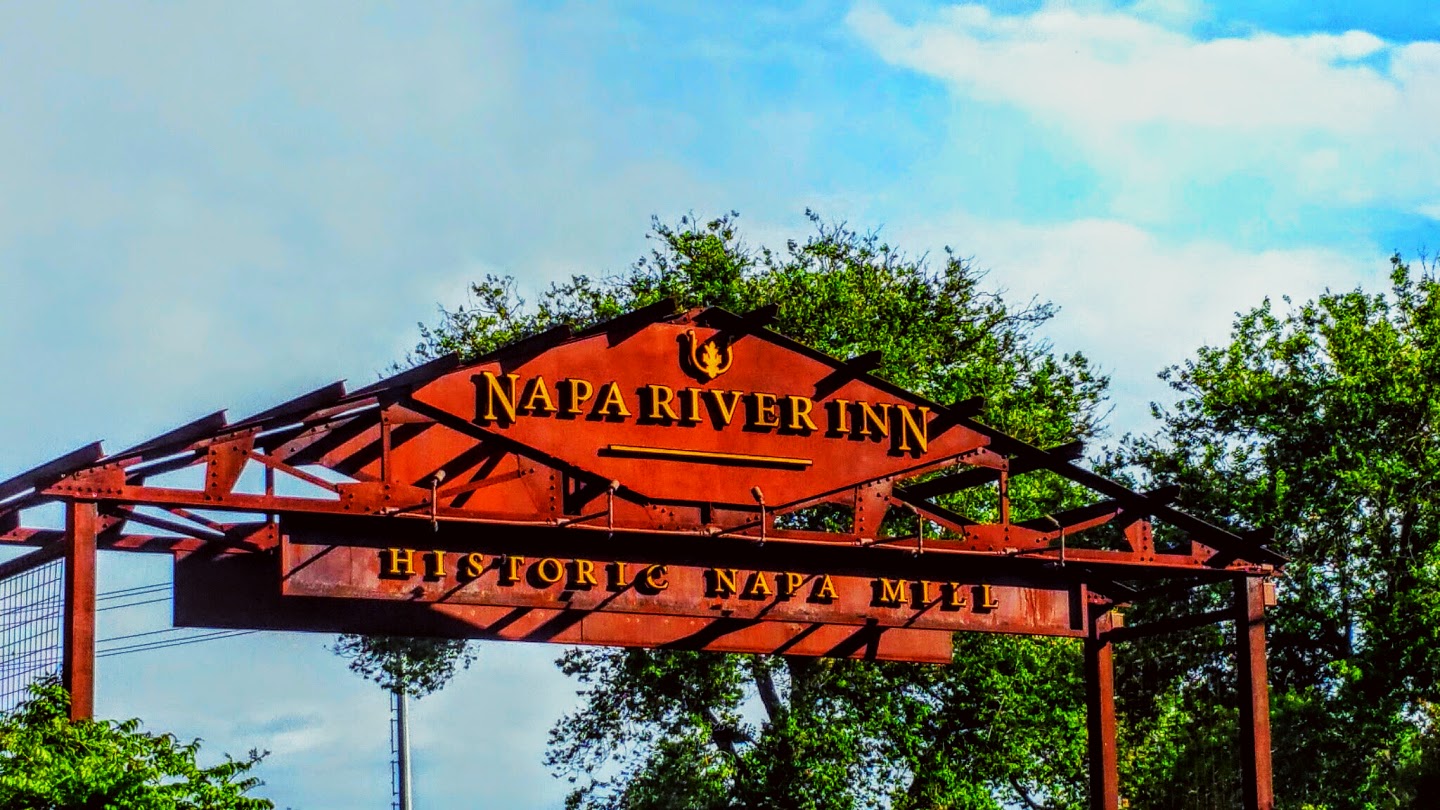 This site contains affiliate links. Please read our Policies for information.
[review]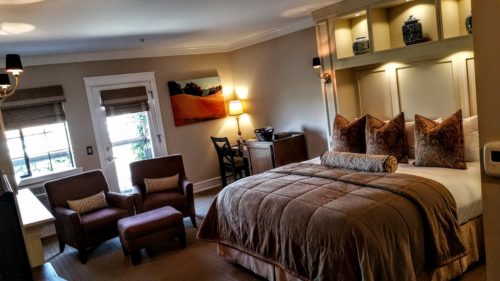 Comfort
As you enter Napa River Inn, you will quickly notice the focus on comfort.  The rooms offer plenty of space with plentiful extra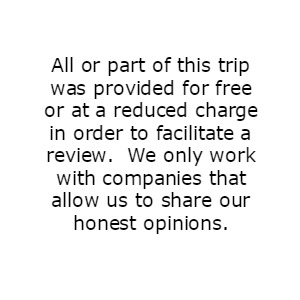 touches that go beyond what you may expect based on your stay at most hotels.
The furnishings show a deep understand of what guests like to do; with light switches on the headboard, office space tucked behind, and a nice sitting area with a clear view of the television, the rooms are arranged for a natural flow.
The bedding. Oh. My.  Admittedly, I am tough to please when it comes to bed comfort and linens.
And then I crawled into bed at Napa River Inn.
And now I am trying to find out what bedding linens they use so I can buy the sheets for our own home.  They are amazing.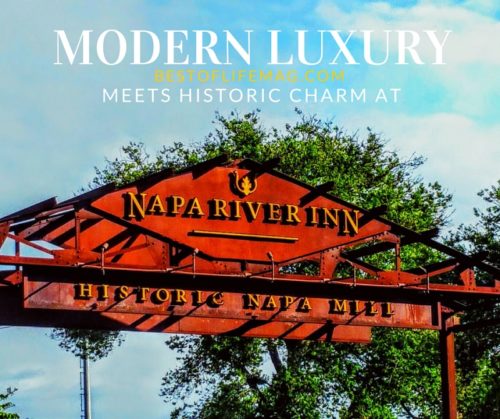 Location
As with all travel, location is important as I mentioned in my tips for visiting Downtown Napa.  One of the reasons I love Downtown Napa is because you can enjoy everything the area has to offer without a car.  Napa River Inn is located a meer two blocks away from the main 'hub' of the downtown area making it quite perfect in its location.
You can walk everywhere you need to go, including restaurants, wineries, and shops.  However, the semi-private location offers peace and quiet and the feeling of a sweet escape during your day.  Located in the Historic Napa Mill, it is also conveniently located to quaint shops, bakeries, and charming boutiques that embody the meaning of Napa.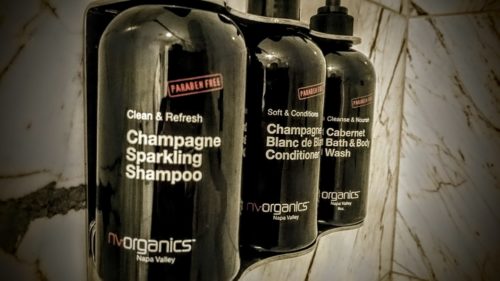 Amenities
Luxury does meet historic charm at Napa River Inn and the amenities add to the luxe pampered feel you will experience during your stay.  Hands down – my favorite amenity at the Napa River Inn is complimentary breakfast in bed from Sweetie Pies Bakery. Simply leave your order on your door the night before with your desired delivery time and a fresh pastry along with fruit and coffee will be at your door.  For those traveling with children, you all know how nice it is to not have to go out to get breakfast for the kids each morning.  Instead, enjoy your coffee while the entire family enjoys a delicious breakfast to start the day.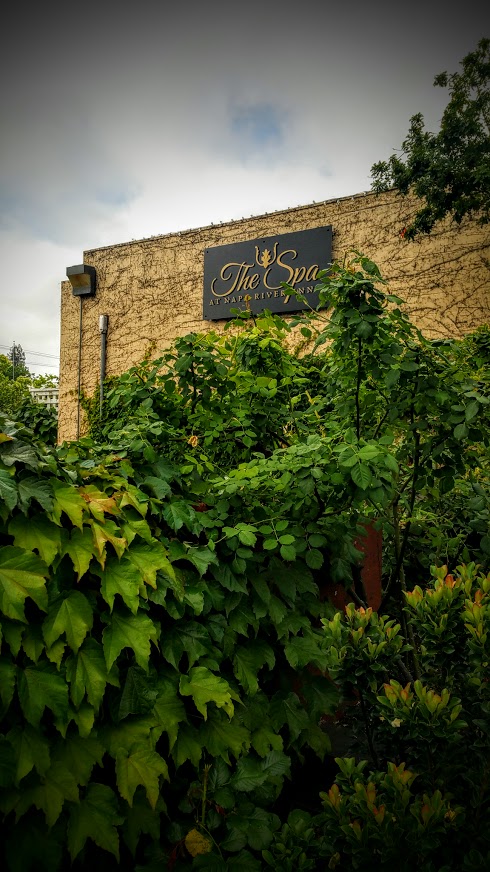 There is an evening wine hour and bicycles are available to borrow as well. The Wifi is complimentary…and it works…well. Something everyone will appreciate.   The Spa at Napa River Inn is located right across the street and you can start each day with luxe organic bath products that are made with wine.  Because when in Napa, you need to Do Napa Right.
The staff is incredibly accommodating and has a true love for the Napa area as a whole. But one thing you will notice at Napa River Inn and elsewhere in the Downtown area is that Downtown Napa holds a special place in their hearts.
Turndown service is also part of your stay at the Napa River Inn, laundry and same day dry cleaning services are also included as is a Lexus house car for complimentary transportation around the town – a service that comes in very handy in wine country.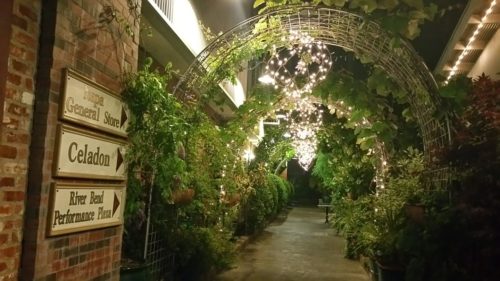 Family Friendly
You may not immediately think of family when thinking of traveling to Downtown Napa, but for those of us that are true wine lovers, it's only natural.  Downtown Napa as a whole offers plenty of restaurants to dine at with friends, your loved one or your family and escaping to the Napa River Inn offers comfort and a service focus that will make families feel welcome and comfortable.
Plus, with a glass of wine waiting for you at the front desk and breakfast in bed, how can you go wrong?