This site contains affiliate links. Please read our Policies for information.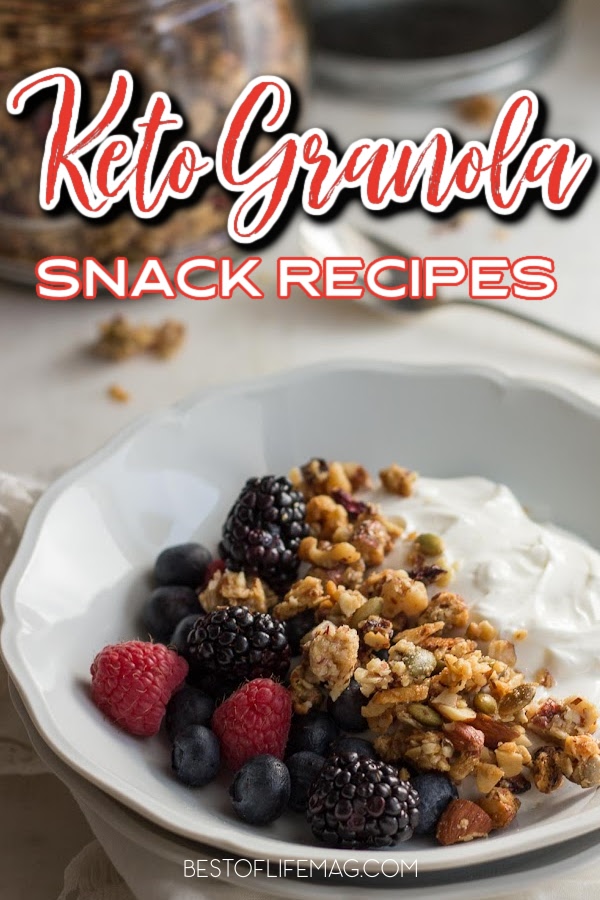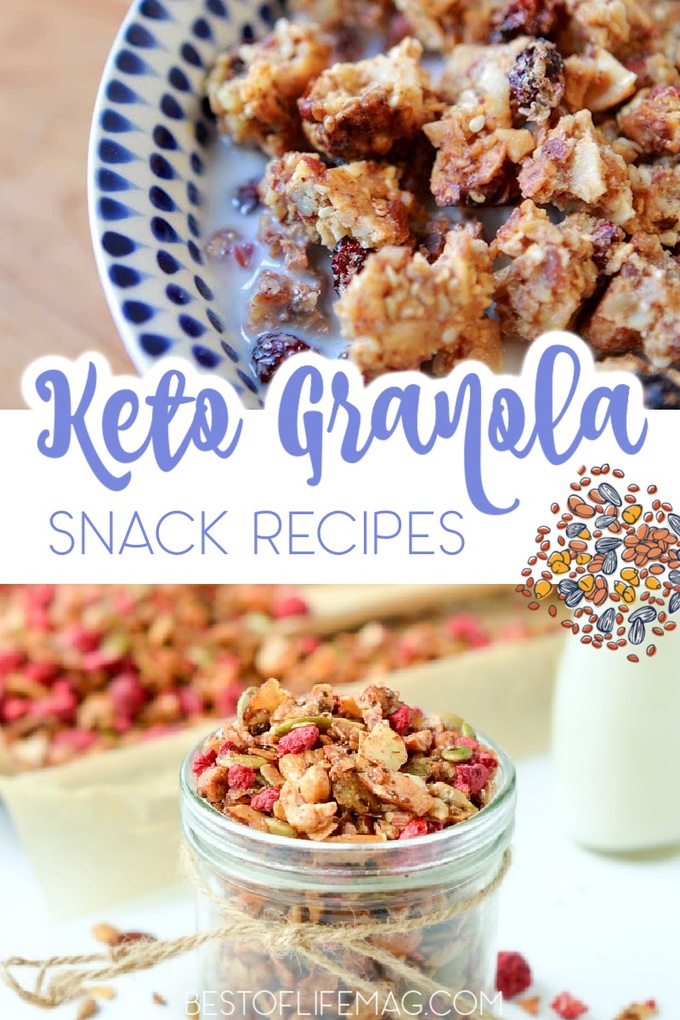 A single serving of granola can contain upwards of 40 grams of carbs, which leaves it out of any low carb diet and is
likely to interfere with your fitness goals
. But now you can
follow keto
and have your granola too with these keto granola recipe ideas!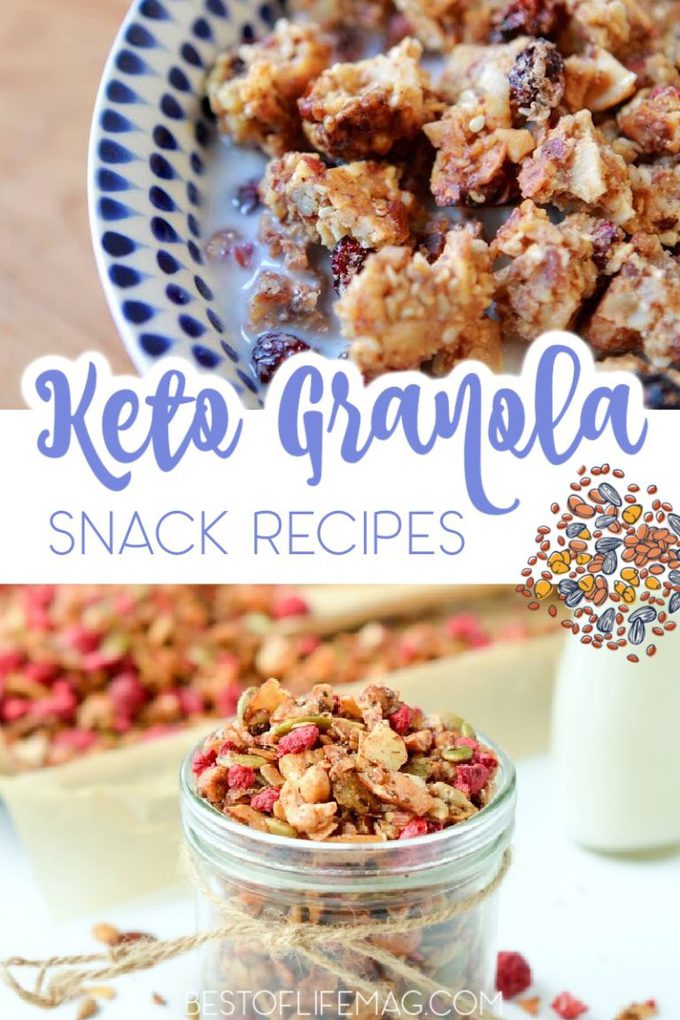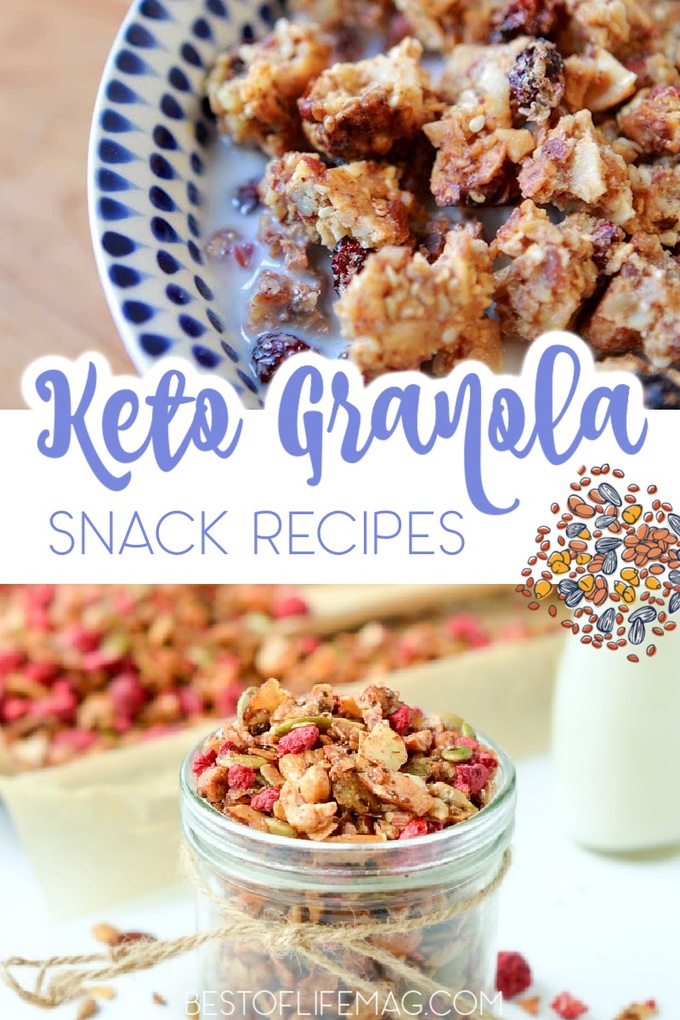 What comes to mind when you think of granola? A tasty and quick snack that's easy to carry around with you? A snack loaded with grains and sugary coatings (and maybe even some candy)? We bet that "flavorful", "low carb" and yes, even "keto" are not words that came to mind for you.
The best way to make sure your granola is truly keto-friendly is to make it yourself with these keto granola recipe ideas. Even if you don't consider yourself a cook, the good news is that these keto granola recipes are really easy to make.
About 10 minutes is all you need for most of these recipes. There are even slow-cooker versions for truly hands-off cooking. What's more, it's even easier to put into bags or containers for those times when you need a quick snack.
You can even make a batch of keto granola recipe ideas with ingredients you probably already have stocked in your kitchen. Browse through these 15 keto granola recipe ideas for a quick snack. But be warned, they will make you hungry! Find the granola that appeals to you most and take an inventory of your keto pantry.
Cinnamon Keto Granola | Keto Connect
Keto Low Carb Granola | Low Carb Maven
Low Carb Granola – Keto Paleo | Wholesome Yum
Quick Low Carb Keto Granola | Resolution Eats
Top Secret Grain-Free Keto Granola | Gnom Gnom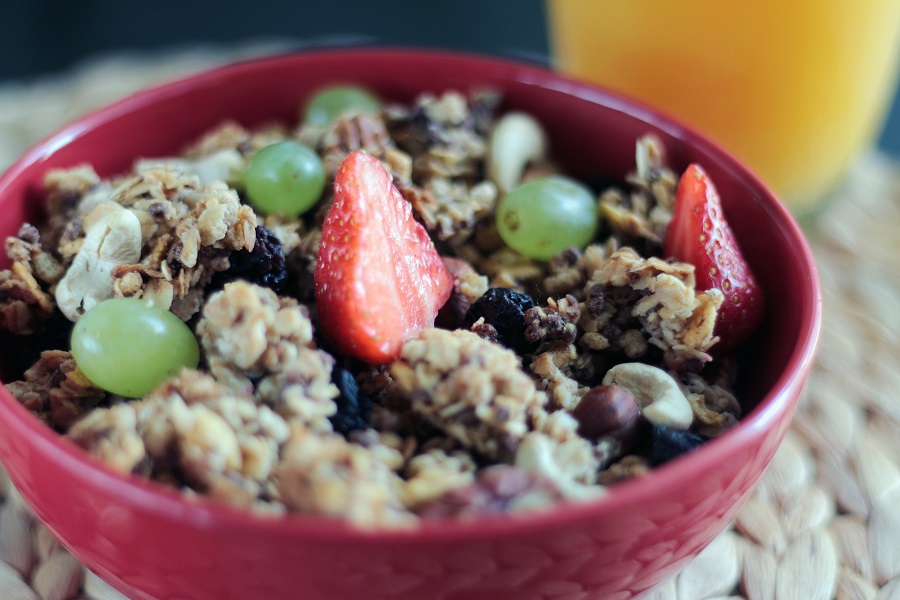 Keto Granola Recipe Ideas
Granola seems like it is as simple as mixing the right grains and nuts, but there is a little more to it than that. You can make many different types of granola with loads of different ingredients. There is even a bit of cooking involved but none of the granola recipes are difficult. That's what makes them a great quick snack option.
Coconut Granola – Low Carb, Keto, Gluten-Free | Keto Cooking Christian
Super Crunch Keto Granola | My Keto Plate
Simple Keto Granola | Simple Fun Keto
Keto Nut and Seed Granola | Have Butter Will Travel
Keto Cereal | Delish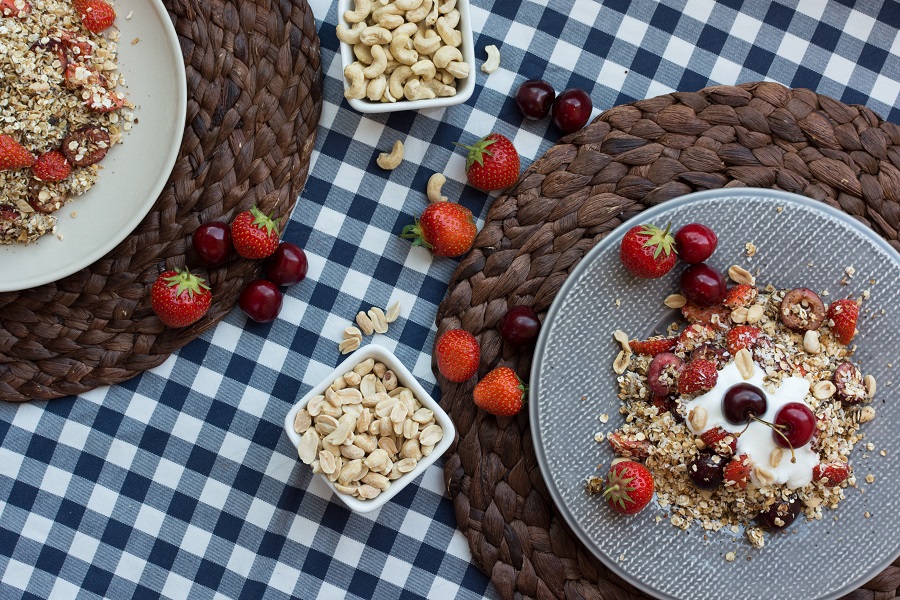 Low Carb Diet
Nuts, seeds, and fruits have carbs which makes it a little more difficult to eat them when trying to stay low carb. However, the goal is not to remove carbs completely. Instead, you just need to monitor the number of carbs you consume on any given day. You don't want to go above your number, so just keep that in mind when serving.
Low Carb Keto Granola | Sugar-Free Londoner
Crock Pot Grain Free Low Carb Sugar-Free Granola | Sugar-Free Mom
Grain Free Sugar-Free Keto Granola | Sweet As Honey
Slow Cooker Low Carb Granola | Recipes From a Pantry
Grain Free Low Carb Keto Granola | Food Faith Fitness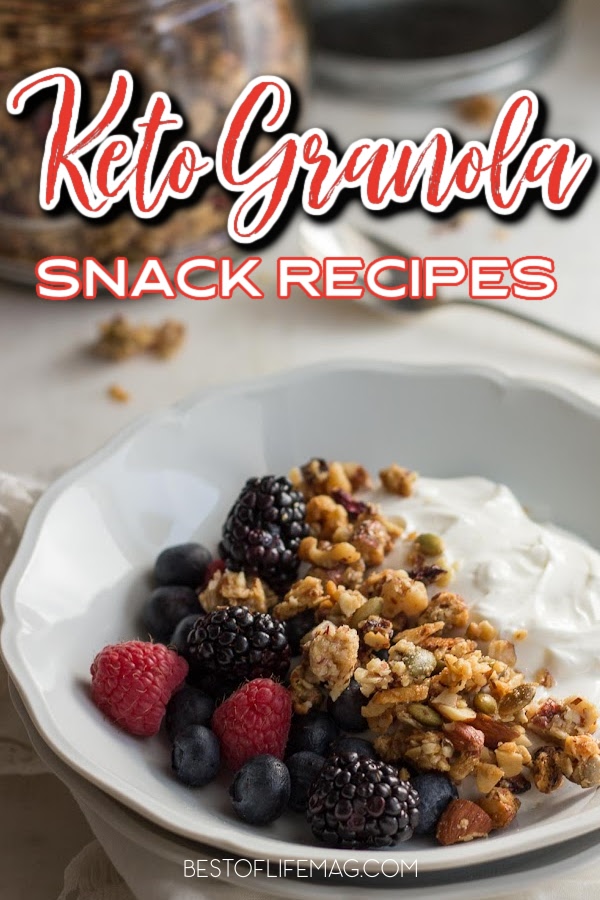 More Keto Recipes
Keto Frito Pie Recipes for your Low Carb or Keto Diet | Frito pies are great for your low carb diet since there aren't many carbs and the pie is very filling.
21 Tasty Ketogenic Chicken Strips Recipes | Keto Chicken Tenders | Chicken strips are basically the gold standard for a keto meal.
Slow Cooker Ground Beef Keto Recipes | Ground beef has zero carbs which means you can eat as much of it as you want.
Dairy Free Keto Fat Bombs to Curb Cravings | Fat bombs are great for helping you reach your weight loss goals while on a keto diet.
On the Go Keto Snacks | Grab and Go Low Carb Snacks | Snacking is very simple on a keto diet, just be sure to stick under your carb limit if you want to reach your goals.