Jillian Michaels Body Revolution Printable Workout Checklist – Phase 1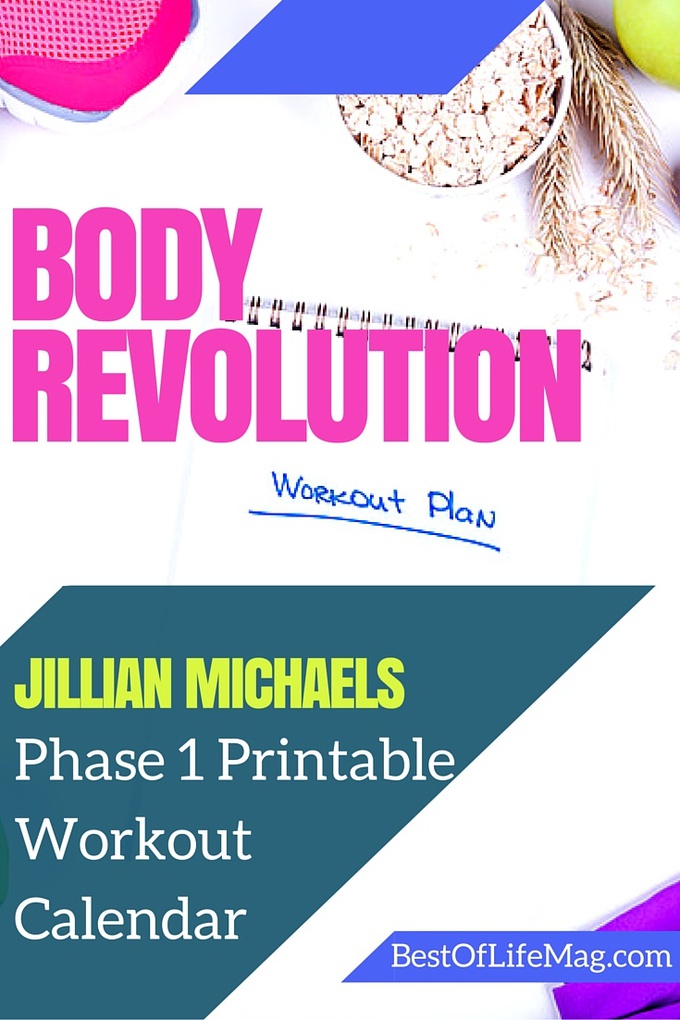 I am in the middle of one of Jillian's two month at home workout programs but once I finish that I am going to go back to one of her tried and true workouts – Body Revolution. When I do workout programs that are longer than a month I find it motivating to have a workout checklist to keep me focused and on track each month. This printable checklist is for Phase 1 of Jillian Michael's Body Revolution workout.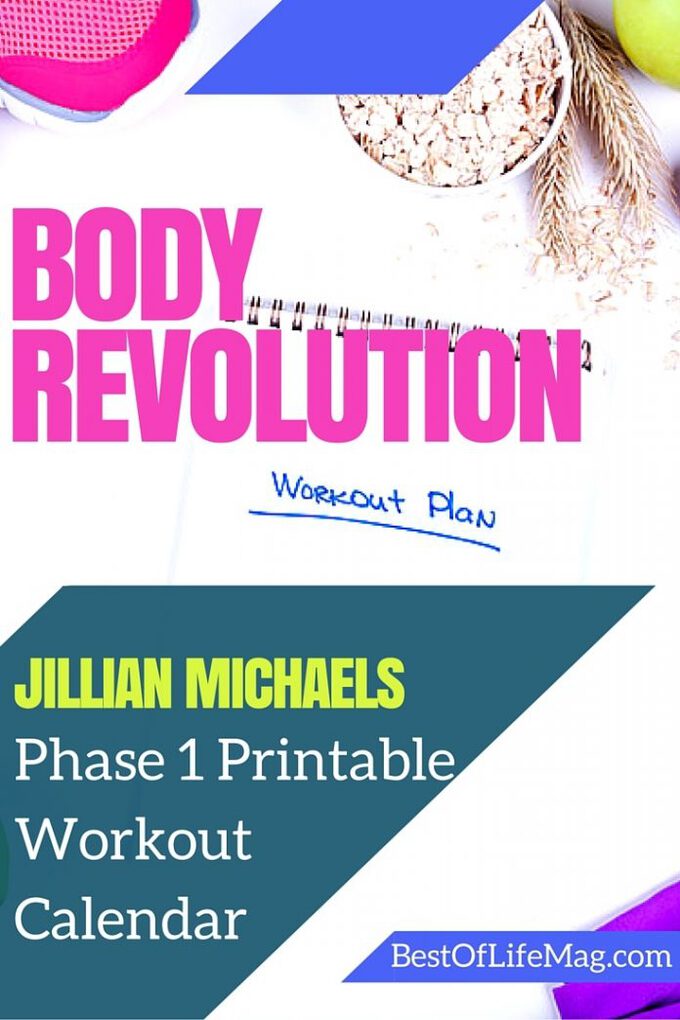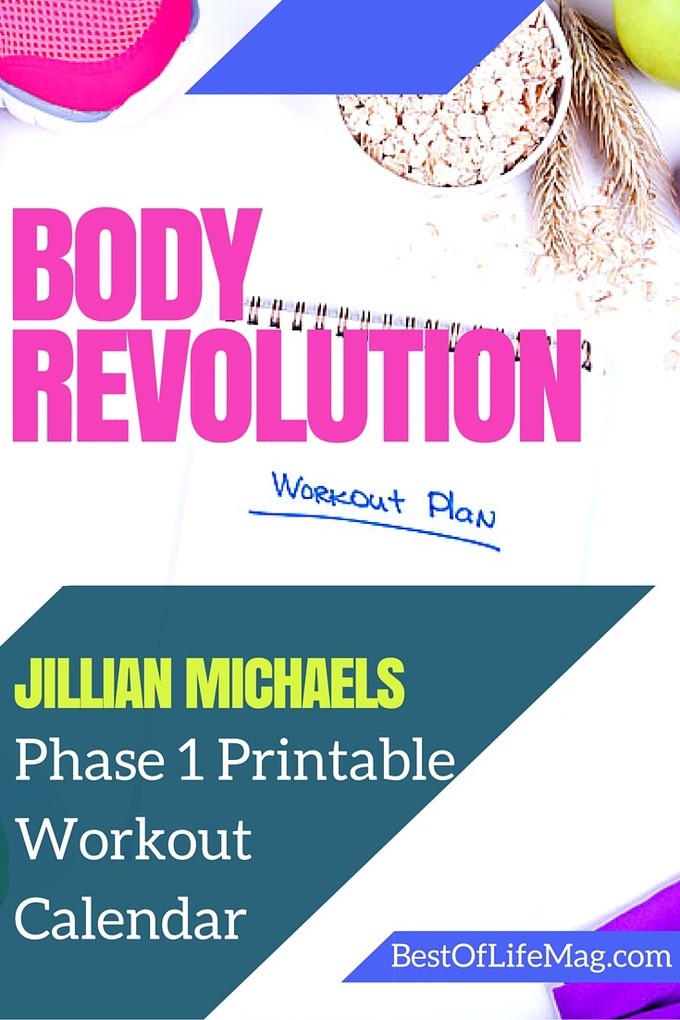 Print this Jillian Michaels Body Revolution Phase 1 workout calendar to stay on track!
If you are looking for a great at home workout program there are many awesome options. Obviously I really enjoy the Jillian Michaels Workout Programs. She has some great options for beginners like her Beginner Shred workout DVD, have no fear you don't have to jump into something totally crazy like Bodyshred right at the beginning!
One of the reasons I continually add this workout into my Jillian Michael's workout rotation is because it provides an excellent overall body workout but is a bit more gentle on the body compared to Bodyshred which I am currently in the middle of.
Be sure to check out all of our Jillian Michael's Workout Resources for Body Revolution to get the most of your experience and maximize the results. Jillian truly does give us everything we need. It's just up to us what we are going to do with it. If you don't have a workout program that you can do at home there are some awesome options out there. I recommend you find one that works for you to start. The more motivated you become the more you can push yourself to harder programs!
Good luck!