This site contains affiliate links. Please read our Policies for information.
Traveling is something we truly enjoy as a family and I also enjoy for business. The only thing I don't like about travel is that it is easy to get off track with my fitness and health, especially when I am
traveling a lot in a specific period of time. My schedule gets thrown off and for some reason, I struggle to keep up with my very consistent fitness routine that I maintain at home. That is until this summer when we traveled to Disney Aulani as a family; for the first time EVER I actually LOST weight while traveling and here is how I did it.
It is possible to lose weight while you travel with these guidelines that work for every age and body type.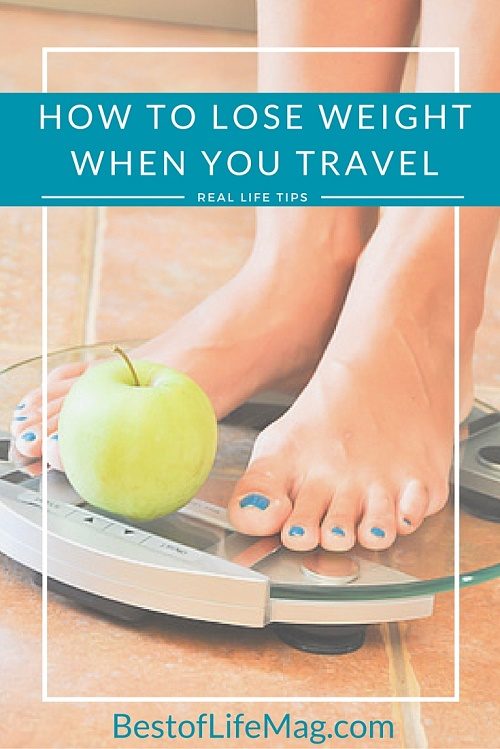 Start your Day off Right
If you start the day off with sugar, your body will crave it.
If you start the day off with protein and healthy foods that will fuel you and help you maintain your energy, your body will crave them.
As tempting as it is on vacation or while traveling, start the day off right. It will help you resist temptations throughout the day and reduce cravings for the foods that will send home with the typical five pounds of excess vacation weight.
Don't Count on the Gym
It's taken me years to learn this lesson, but don't count on the gym. One of the things we all enjoy most about vacation is that we can get a break from our typical day. I usually work out at home with home workouts; I love knowing I always have those along with me via Amazon Fire so I can burn extra calories in my hotel room. However, because I don't get access to a gym all of the time, I do enjoy the chance to use the machines if it presents itself.
Just don't count on a gym – be creative and use what you have around you. The most important thing is to MOVE. Go on a walk, take in your environment, go on a hike or rent a bike and take a long bike ride. There are so many ways to be active while traveling even when you don't have access to a gym.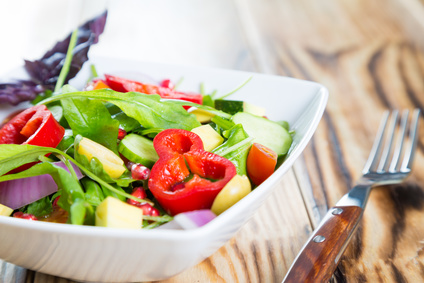 Commit to Vegetables at Lunch
It's a fact – whether traveling or simply living normal life at home, our willpower weakens later in the day. We may have the best of intentions to have a salad for dinner, but once 5pm rolls around, it suddenly doesn't sound as good, does it?
Commit to a huge serving of vegetables during lunch; natural foods simply work better with our body and help our body make better choices and respond better to our not so good ones.
Stay Hydrated
It is so easy to get dehydrated on a trip especially if you are traveling to a warmer climate or via airplane. Hydrate up and drink half your body weight in ounces of water each day, which is especially important when you first arrive. If you are drinking a cocktail or two, make sure to have a glass of water between each and you will be set.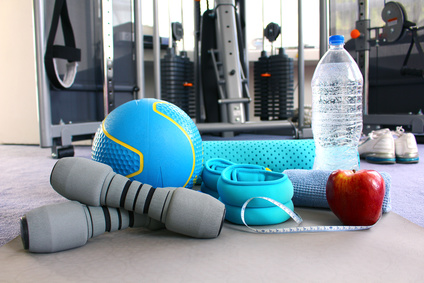 Reduce Sugar Sources
Traveling often means a few more cocktails or sweet drinks; if you know you will be drinking during the day make a choice to reduce or better yet, omit, all other sugar sources from your diet during the day. Believe me, I love my red wine and margaritas so knowing this one choice can help me is key for me during travel. Reducing carbohydrates during days when you will drink is also helpful. If you are going out for a client dinner while traveling and want to have a drink or two, leave it to that amount and say no to the before dinner bread or dessert.
Any Healthy Choices Help
In the end, regardless of vacation or not, it is important to remember that each healthy choice counts and helps. If you find yourself in need of support for your health or dietary needs while traveling, American Well is the nation's largest telehealth company connecting users with board-certified, licensed doctors, dieticians and psychologists for immediate and live, online visits—day or night, on either mobile or desktop. The best part is it is available 24/7 and there is no fee to register. You only pay if you use their services. Should you eventually try the service, use the code: "TMOM" for a free first visit (retail value of $49 / valid through 12/31/2015).
RSVP here and join me during our next TravelingMom Twitter party on Sept 28th from 9-10PM EST to talk about traveling well and staying healthy while on the road for any reason. You can also win a $250 gift card or one of 5 Kinsa thermometers.
TravelingMom AmericanWell.com #AmWellMD
#TMOM & #AmWellMD Travel Well Sweepstakes

This is part of a paid opportunity with TravelingMom. All thoughts and opinions are my own.