Jillian Michaels Beginner Shred Workout Review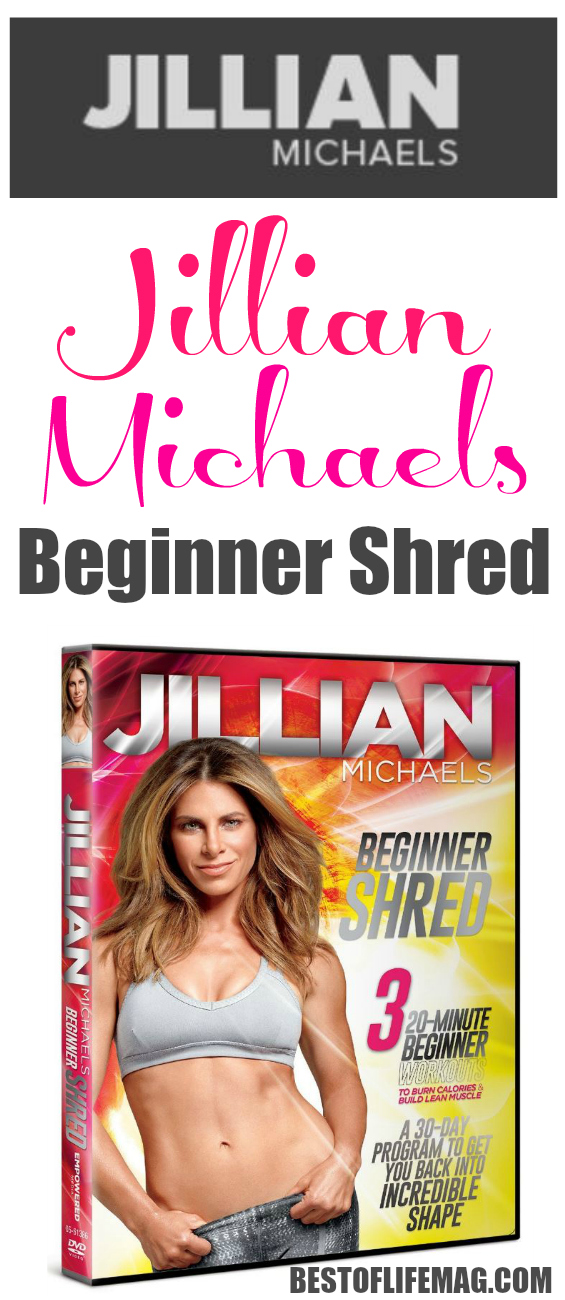 Jillian Michaels Beginner Shred is a comprehensive workout plan that will last a month. While designed for beginners it is a great recovery workout for those who are very fit and all of the moves can be easily modified up or down to make it an effective workout for everyone. All of Jillian's workouts help transform your body and this is no exception so toss the excuses aside and get ready to feel your confidence rise.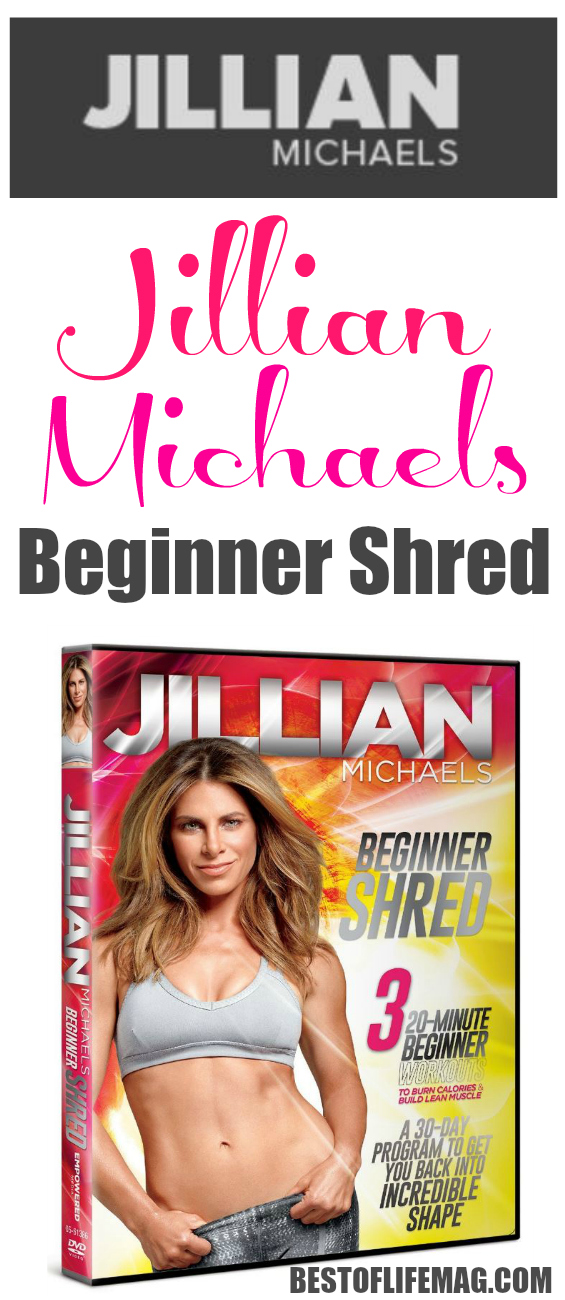 Jillian Michaels Beginner Shred is a 30 day workout program made of 20 to 25 minute workouts that combine strength and cardio to melt fat, burn calories, and build lean muscles without adding bulk. Jillian Michaels Beginner Shred workout will tone and tighten your body with low impact moves that can be easily modified for higher fitness levels.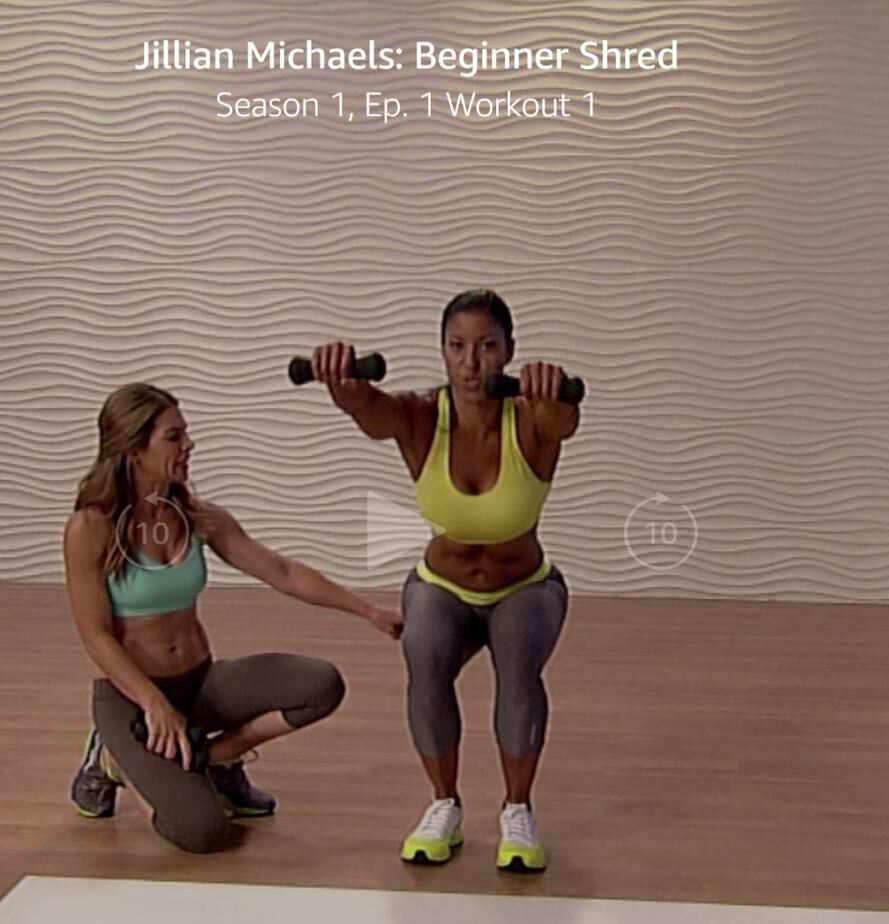 Workout 1
Jillian Michaels Beginner Shred Workout 1 is designed to take you through the first ten days of the 30 day workout. There is a lot to love about this workout including the fact that it is about 26 minutes long including the little intro Jillian provides. The transitions between moves are not too fast making it great for beginners; the moves are all very low impact which is perfect for those just starting their workout program or who have a lot of weight to lose.
Workout 1 in the Beginner Shred Workout is honestly my favorite; it just works for my body and provides a well rounded workout. Since I am a regular exerciser this is a great easy day workout for me or one to do when I want to recover but not take the day off.
My favorite Jillian Michaels quote from workout 1 is definitely, "Squeeze the bummy".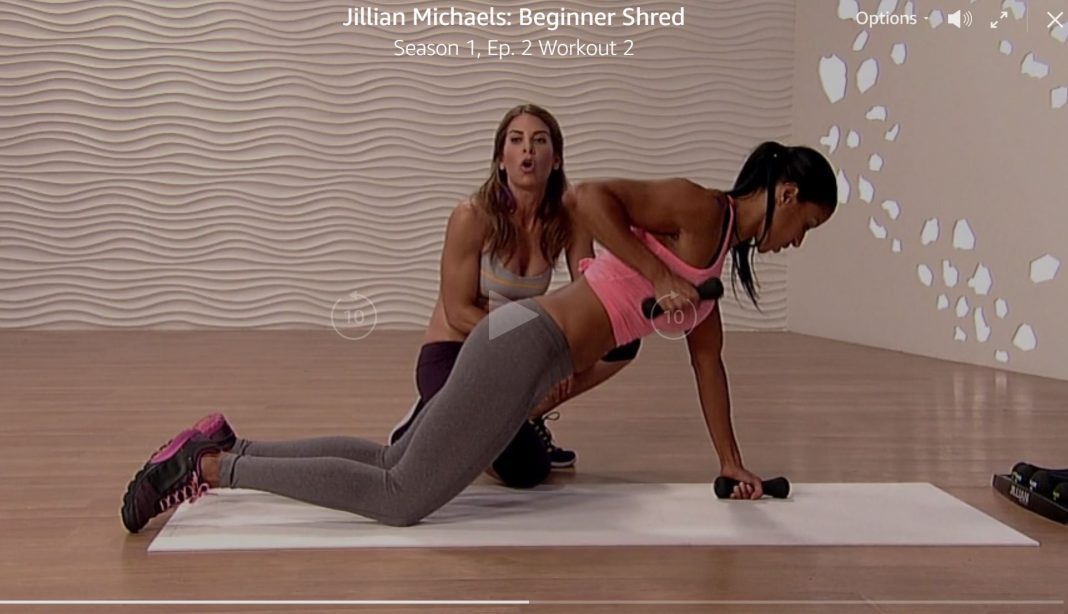 Beginner Shred Workout 2
After you have completed workout 1 you move onto Jillian Michaels Beginner Shred Workout 2 for days 11 through 20. This workout is about 25 minutes long and combines moves to challenge you a bit more; you will feel workout 2 because you are not fully conditioned at this point. But if I can give you any advice after over a decade of loving Jillian it is to push through. She never pushes you to a place you shouldn't be.
Workout 2 will work your upper and lower body but in true Jillian form each move seems to work a different nook of your body, sometimes one that you didn't know existed.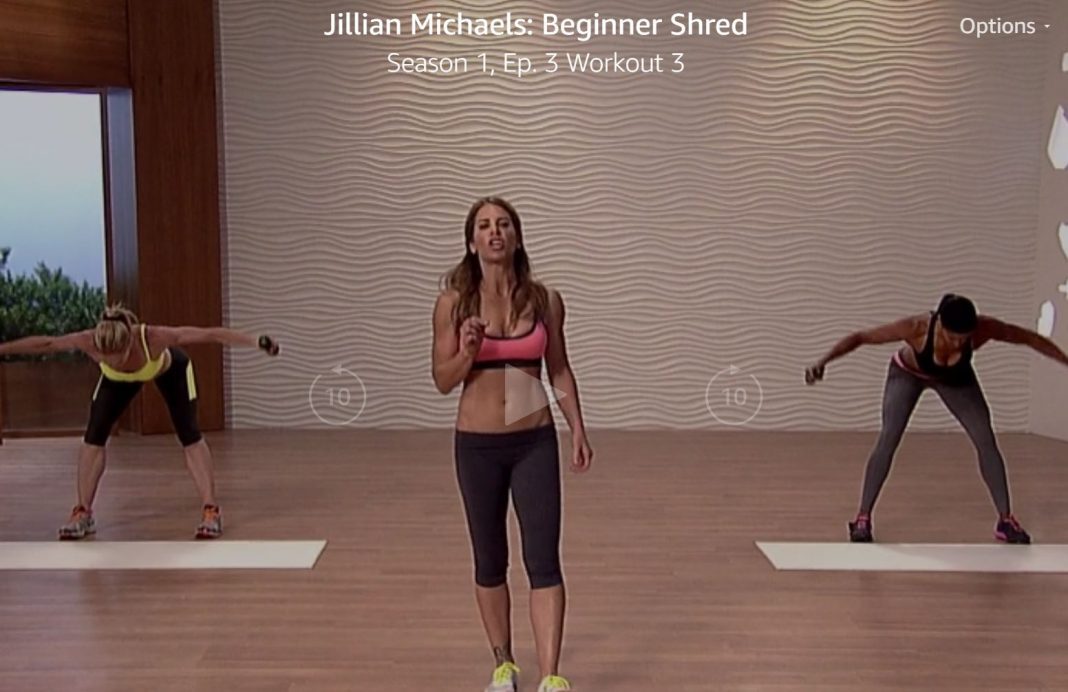 Jillian Michaels Beginner Shred Workout 3
This phase will guide you through the last ten days of the workout program and when you finish you can celebrate the success of making it through the full 30 days. The moves follow suit with the previous two workout levels and have some very effective moves like my favorite – the wood chop. Level 3 will certainly get your heartrate pumping and challenge your core, but if you drink your water, do your workouts as you should according to the program and eat right, you will lose weight and see results all over by the end.
You can purchase the workout here and after you will be ready for the full 30 Day Shred and following that our popular Jillian Michaels workout rotations.