This site contains affiliate links. Please read our Policies for information.
The City of Irvine is celebrating the grand opening weekend of Pavilion Park this weekend. Pavilion Park is the first neighborhood to open in the Great Park Neighborhoods. I had the chance to tour the homes and Pavilion Park Neighborhood this past week; there are 31 homes available for the tour that offer so many beautiful features families will enjoy. Here are some top home design ideas and inspiration from Pavilion Park.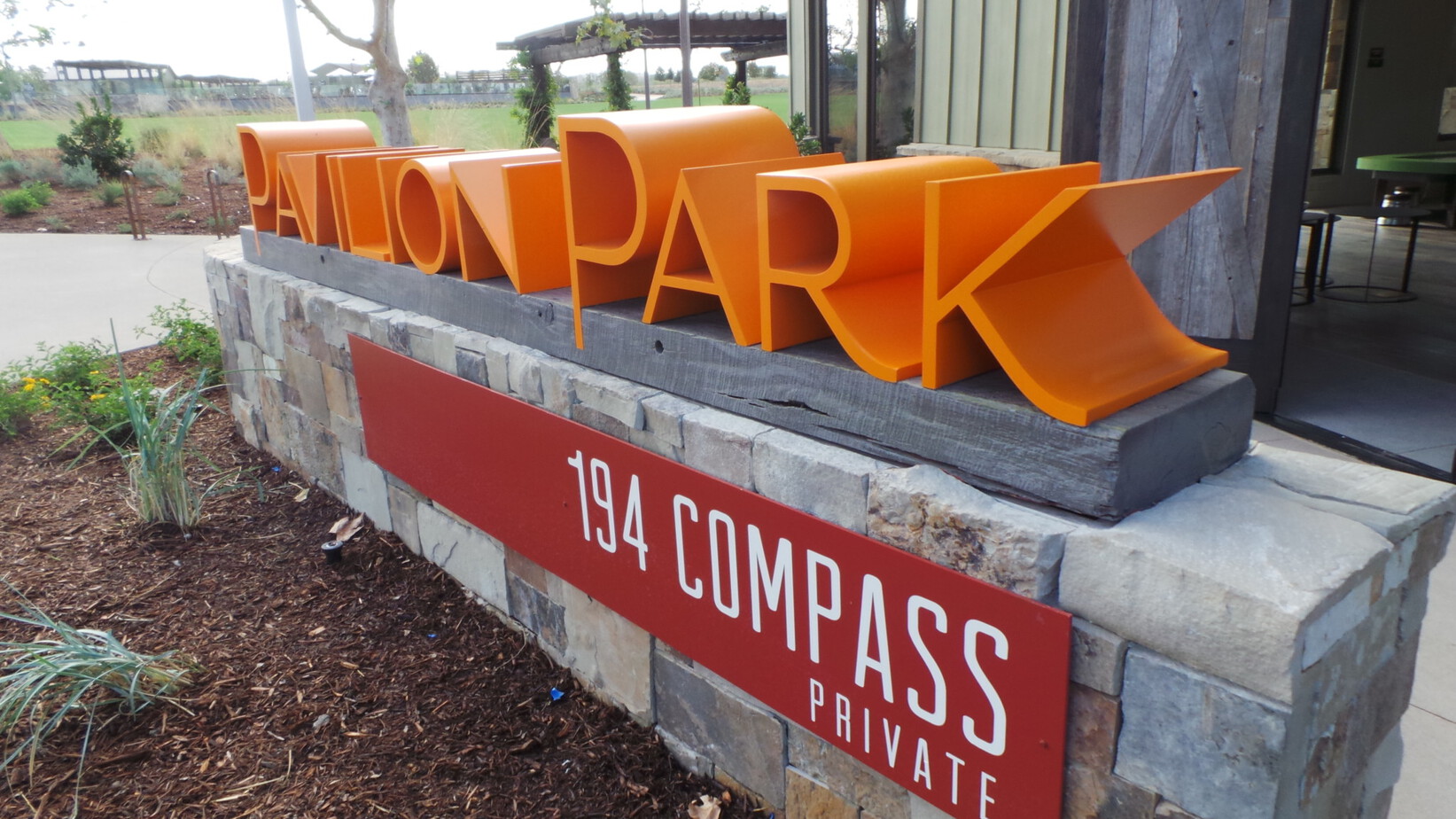 These home design ideas will inspire creativity in your own home and may change the way you live every day in your home from now on.
When a new housing development opens the doors to the public we get a sneak peek at what's hot. The insides of the homes are usually decorated and designed with the latest trends in mind. That means the decor is a great source of inspiration for other home owners nearby. Get some inspiration and some great home design inspiration at the new Pavilion Park.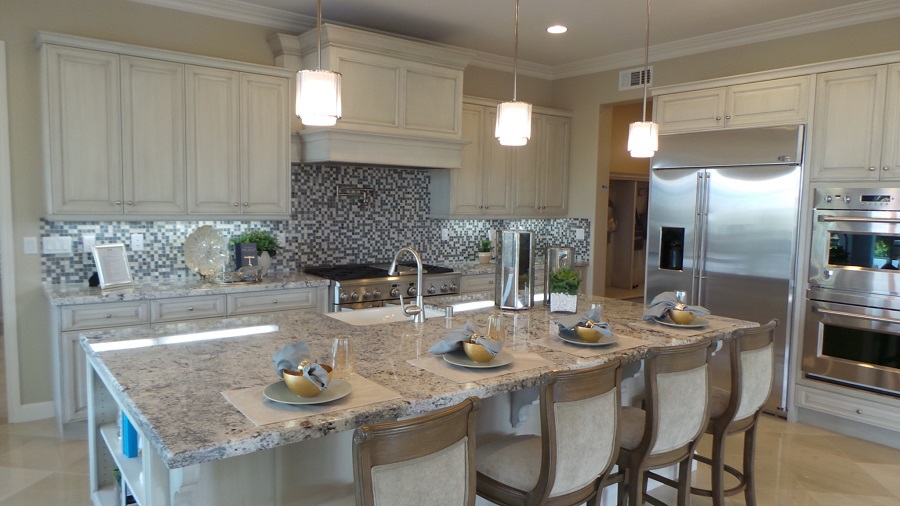 Clean Lines and White Spaces
Open large kitchens were very prominent in the homes we toured. The clean lines presented in these spaces create a natural line for the eye to follow and guide you through a home. This beautiful kitchen boasted white and neutral tones that carried a serene tone throughout the entire kitchen and great room. This color palate is easier to live in and care for when you pull in other neutral tones as they have done here in this kitchen. The homes in Pavilion Park range in price from the lower $700,000's to over $1.5 million; the home you see here priced closely to $1.2.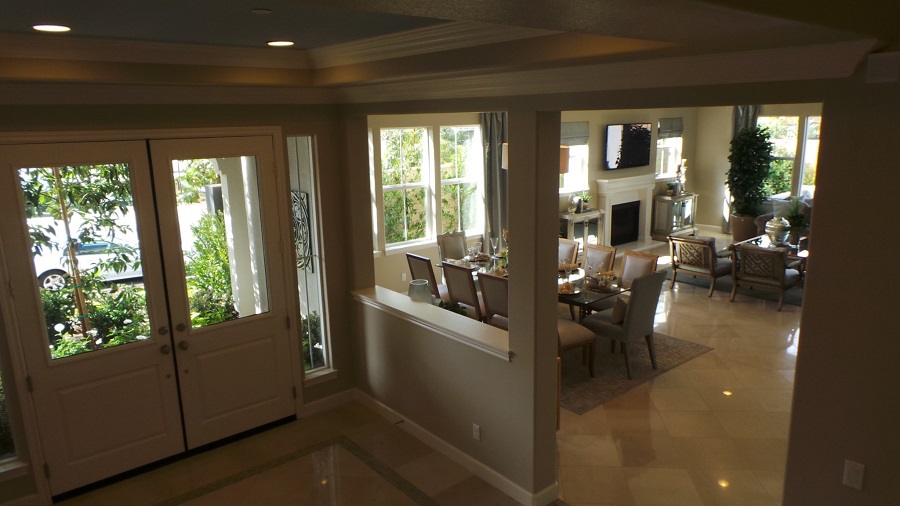 Let the Light In
Whether through windows, exterior doors, cutouts, or with mirrors, let the natural light in to make your home feel larger and more welcoming. This design feature was evident throughout this entire home in Pavilion Park of the Great Parks Neighborhood. Whether you prefer an open floor plan or separate rooms, this design tip can be applied to either concept.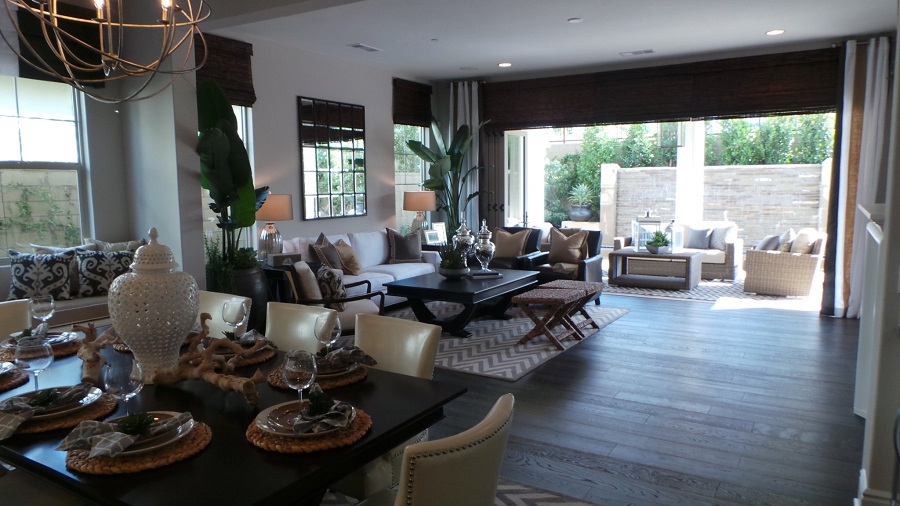 Let Your Walls Down
From the moment I entered this Pulte Home, I was in love. The ranch style home was so brilliantly laid out and the builder thought of everything in the spacial design. The open floor plan that extended living space to the outdoors with this hidden wall left me inspired and pondering what wall we could get rid of in our own home. It was better than the most beautiful piece of artwork I could imagine and made the same impact when seen.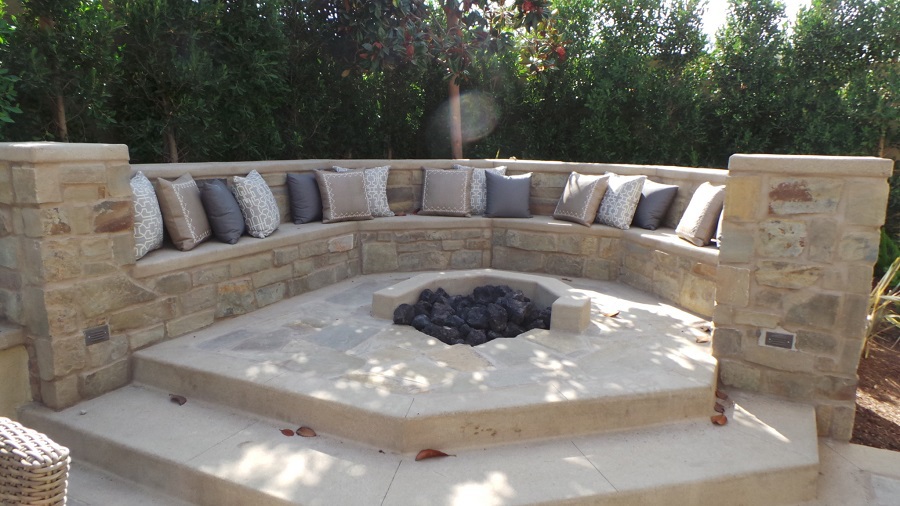 Entertain Outdoors
We love being outside and enjoying the beautiful weather Southern California offers. The entire Great Park Neighborhood is built with the intention of making connections. Whether connecting in the centerpiece 5-acre Pavilion Park, at one of the neighborhood pools or play areas or right in your own back yard, this fireplace design is perfect for connecting.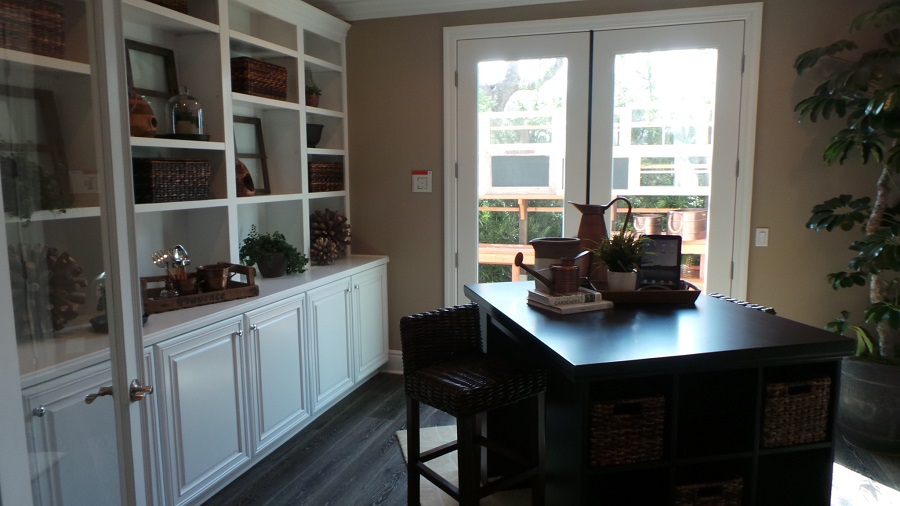 Use Your Space Well
The homes I toured at Pavilion Park ranged from around 1,700 square feet to over 3,500. The key to square footage is to make good use of it in ways that fit your family. This office space here was really nice because it was right on the first floor allowing the office owner to keep a good eye on everything going on with their family. With the size of the room being smaller, they made good use of the floor space by utilizing built in cabinets for storage.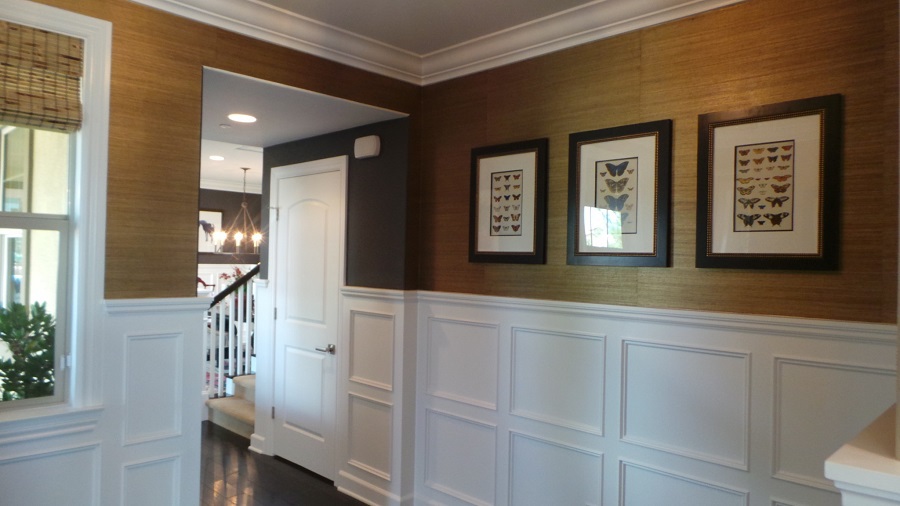 Play with Texture
There is so much design inspiration that comes from the use of textures, but often times we may limit textures to fabrics on furniture, bedding, pillows, and accessories. Consider adding a splash of texture to your walls like shown in this beautiful dining room…and remember, that most often, less is more.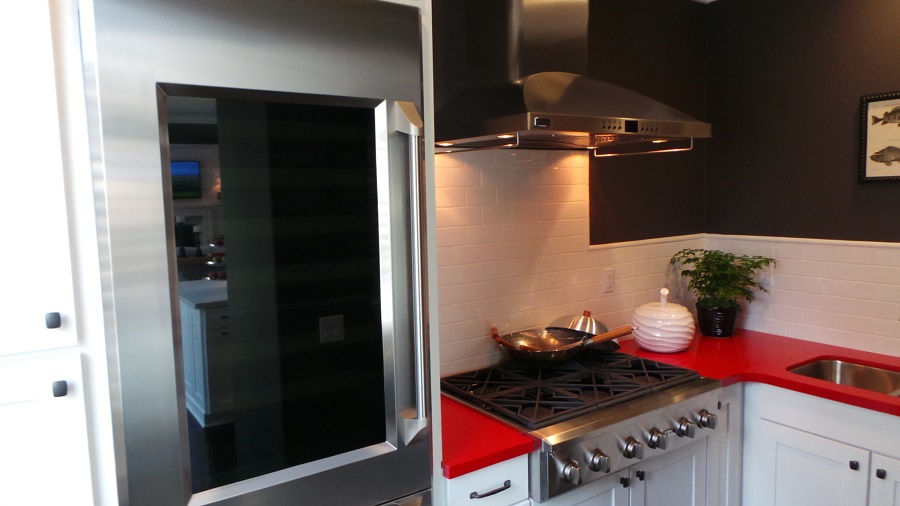 Be Prepared
Another design idea I fell in love with was the prep kitchens found in the homes at Pavilion Park. I am commonly used to seeing a Butler's Pantry and quite honestly have never found a use for them. A prep kitchen changes everything as it allows you to prepare and clean up meals in a smaller area that is not out in the open for your guests to see. This concept is really great when you have food catered in as well. In our house, it seems there is never enough counter space, especially when entertaining, but this is one of the best home design ideas for us.
Think Outside of the Box
Touring homes is something my husband and I have always enjoyed because it sparks our creative thinking, but two home design ideas really topped the list on this home tour. One was seeing a grand piano on a second story and the other was seeing a sauna room right off of a master bedroom. These designs got me thinking about non-traditional ways we could make use of rooms when our children leave for college someday.
The Pavilion Park Grand Opening takes place today and tomorrow from 11 a.m. to 6 p.m. The model homes will be open afterward daily at 10 a.m. Pavilion Park is located at the intersection of Irvine Boulevard and Ridge Valley in Irvine, California.