This site contains affiliate links. Please read our Policies for information.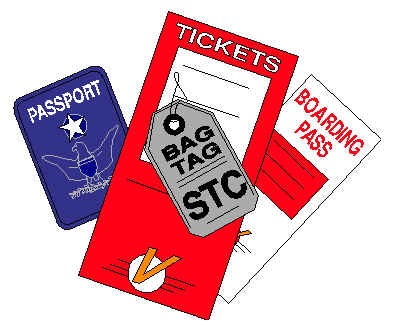 Traveling doesn't have to be expensive, even if you're vacationing with your whole family. At the same time, traveling on a budget doesn't mean you have to spend boring afternoons watching other families have fun.
Vacation-centered businesses like hotels, airlines and tourist attraction providers want you to spend money, even if it means offering amazing deals at super-low prices. (Either way, they're still making money.)  Try these money saving travel tips to make the most of your family vacation.
Hotel Alternatives
Lodging is one of the most expensive aspects of traveling. If you can save money on hotels, you'll free up quite a bit of wiggle room in your budget. As a mom of two, finding cheap, quality places to stay can be difficult. But, you'd be surprised what a little research can do.
I found a fantastic deal on Panama City Beach condos for last summer's family vacation. The condo was owned by a family from Colorado who rents it out when they're not using it to help pay the mortgage. It's great in the end because it helps the consumer and provider.It's also beneficial to travel to a place where you have family member who have extra space and don't mind letting a few extra visitors crash for a few days. Staying outside of the main city can also save you plenty of bucks. For instance, if you're vacationing in Panama City Beach, Florida, choosing a hotel in Pretty Bayou, Cedar Grove or Springfield could be half the price of one directly in the city.
Restaurant Alternatives
Eating out at a restaurant for every meal can add up quickly. We once spent $150 in one day just on food—and then promptly adjusted our vacation eating habits.
Having access to a kitchen cuts down on the amount of your budget that goes towards food. If you can cook even half of the meals your family plans to eat during vacation, you can save hundreds of dollars. Grocery shopping on vacation may not seem natural at first, but once you realize how much you can save, you'll soon feel more comfortable. Signing up for the store's loyalty card if you don't already have one can save you even more.
We also bring lots of snacks and non-perishable food items with us to avoid spending extra money at gas stations on over-priced drinks, candy and junk food. Having picnics is a fun way to have a super fun meal for cheap, all without the hustle and bustle of a crowded touristy restaurant.
Many travel websites like Orbitz, Priceline, Travelocity or Expedia offer travel packages that allow you to customize your own package. You book a flight and a hotel, rent a car and buy tickets for attractions all in one. Buying in bulk always cuts down on overall cost—and eliminates the stress of booking everything separately.
Keep in mind that when you're on vacation, you don't need very many things. You can probably survive without high-speed Internet, your daily Starbucks trips, or your six-dollar ice cream cones. Vacation is all about getting away from your daily routine and taking time to appreciate something new with people you love. You don't need fancy dinners or expensive helicopter tours to enjoy beautiful scenery and spend quality time with family. Eliminating the excess clutter can make your vacation both cheaper and more enjoyable.
This is a Guest Post from Holly Watson. Holly is a stay at home wife and mother of two. She enjoys writing, traveling and yoga. You can follow her daily mantras on www.eatbreatheblog.com.